City Point is a colossal 1.8 million square foot mixed-use development in downtown Brooklyn, NY. Designed by COOKFOX, the development features retail, residential, and commercial spaces, as well as a market hall. Serving as a connective space, City Point links subway commuters to both urban green spaces and the bustling downtown area.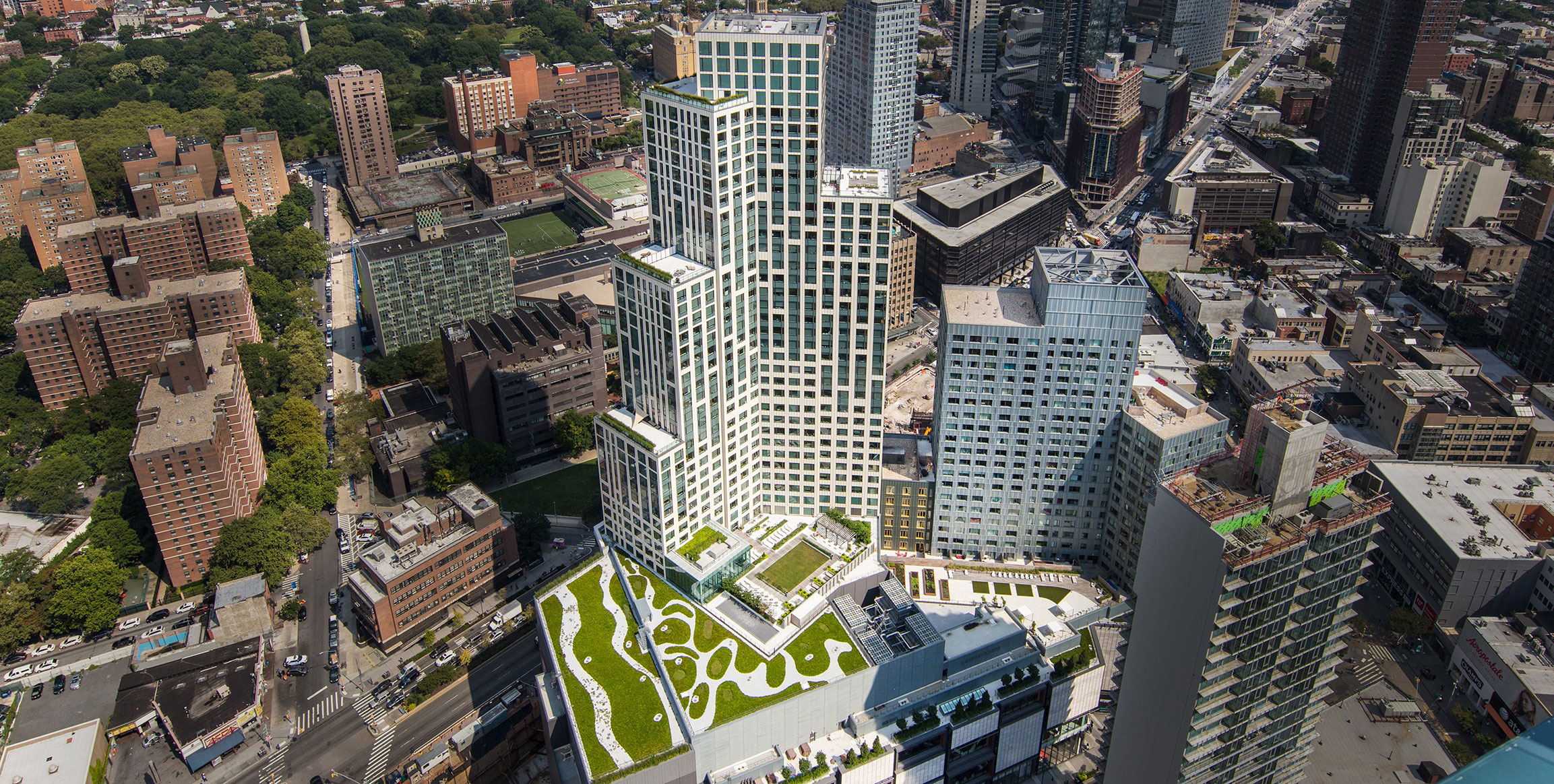 Photography ©COOKFOX

As the architects describe, City Point is "a catalyst for a more vibrant, more diverse urban community." The architects were tasked with creating a neighborhood hub in a previously segmented downtown. The architects further explain, "The monumental task of the City Point project was to stitch these fragments together to create a hub of neighborhood services and connector for the full diversity of the community that would anchor the flourishing of Downtown Brooklyn."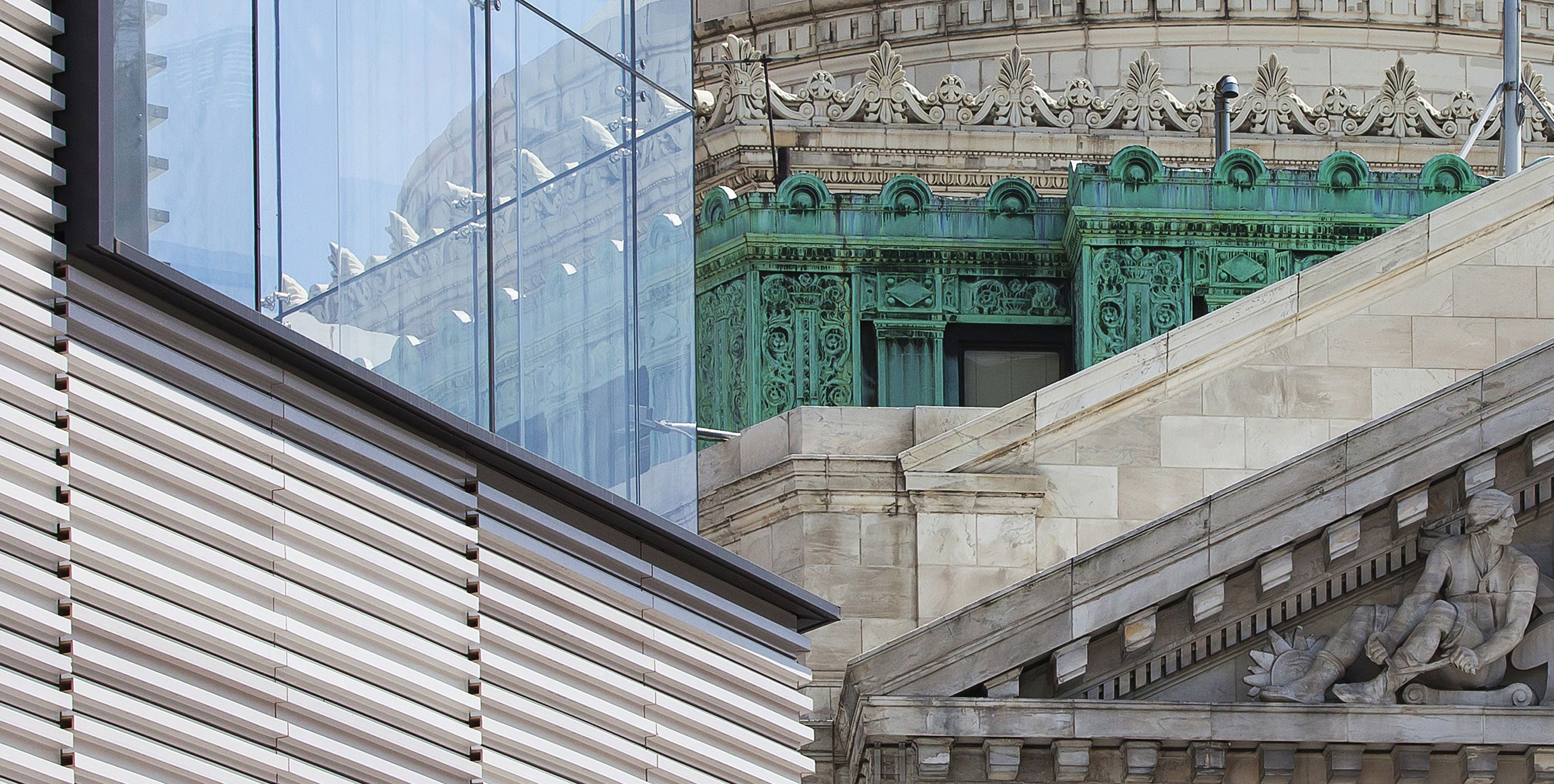 Photography ©COOKFOX

The exterior features horizontal ribs of terracotta that add both tone and texture to the massive façade. The architects were purposeful with the material selection wanting to play off the nearby Albee Square and Fulton Mall designs. The exterior utilizes ppg's coraflon® ADS, an ultra-durable field-applied fluoropolymer coating.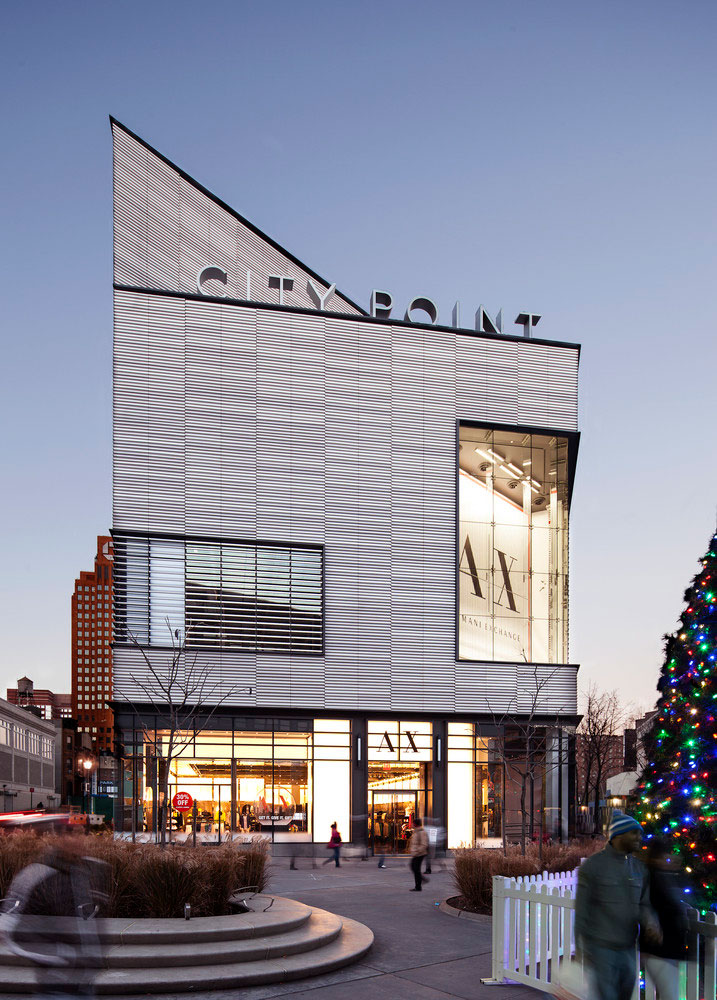 Photography ©COOKFOX

Coraflon ADS employs Lumiflon FEVE resin technology that protects a coating against UV radiation, rain, salt, and other environmental deterrents, preventing coat degradation. The low-VOC fluoropolymer is ideal for high-exposure projects like City Point, as the FEVE resin ensures color and gloss retention of a coating which will allow the building to remain in pristine condition for decades.

Photography courtesy of COOKFOX via Archinect