In a time where it is imperative that we as a society find effective methods of energy consumption in order to reduce our carbon footprint, schools have been at the forefront of this green movement. Many educational facilities across the nation have been looking into incorporating more environmentally-friendly alternative options; features like solar panels and vegetative roof systems are becoming more common because the benefits that green buildings offer schools far outweighs the cost, as the design requires lower operational costs and can also serve as a learning tool for the students.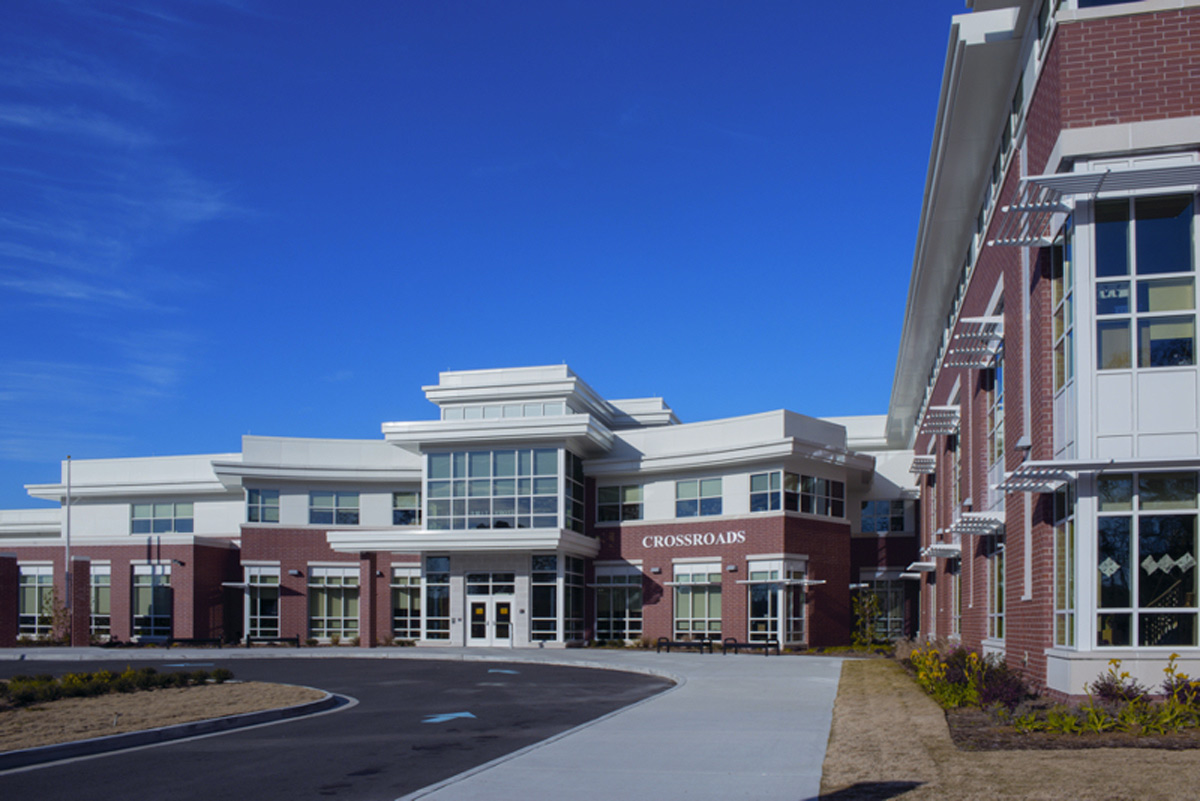 The new Crossroads School is Norfolk, Virginia's first LEED Silver certified school. Originally constructed in 1945, the school was given a replacement campus in 2012, the new site summing up to approximately 145,000 square-feet. The school, a work of Moseley Architects, was awarded with one of the three Gold Design Awards by the 2012 Virginia School Boards Association at the Exhibition of School Architecture. Moseley Architects' design achieved LEED silver certification by integrating several green features, which includes a vegetative roof, a hot water system that is solar powered, and a system that is wind powered, all of which will aid students in their studies.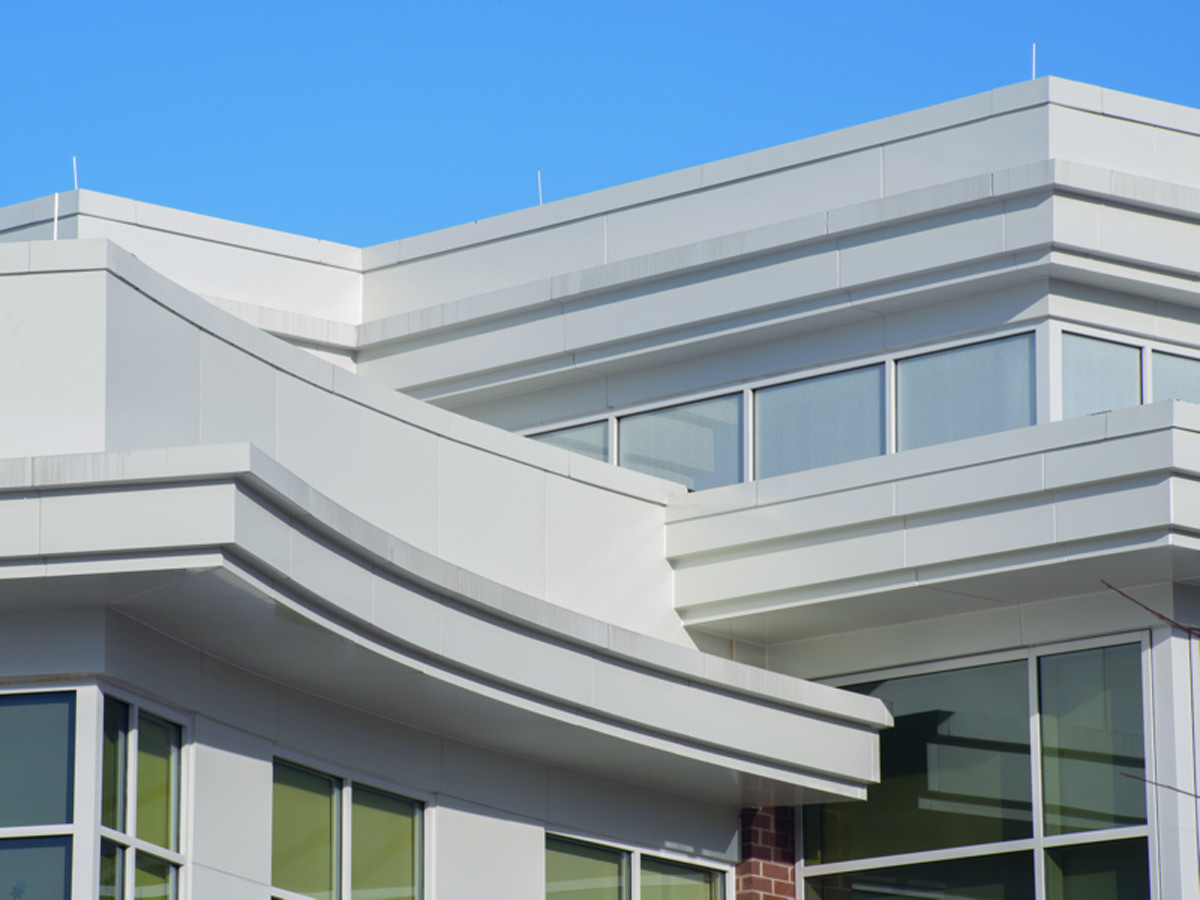 Principal Mary Beers states, "All of these features will actually be integrated into our science curriculum so the children can learn environmental sciences though the actual building."
The exterior of the school is enveloped in 53,000 square-feet of ALPOLIC's Mist White aluminum composite material. The cladding on the building has a Lumiflon FEVE resin-based coating to ensure that the ACM's coating will remain intact over an extended period of time. Lumiflon's high-performance FEVE resin technology offers protection from wind, rain, and UV radiation, which prevents coat degradation. The low-VOC production from the Lumiflon coating also makes usage of the product beneficial for green efforts.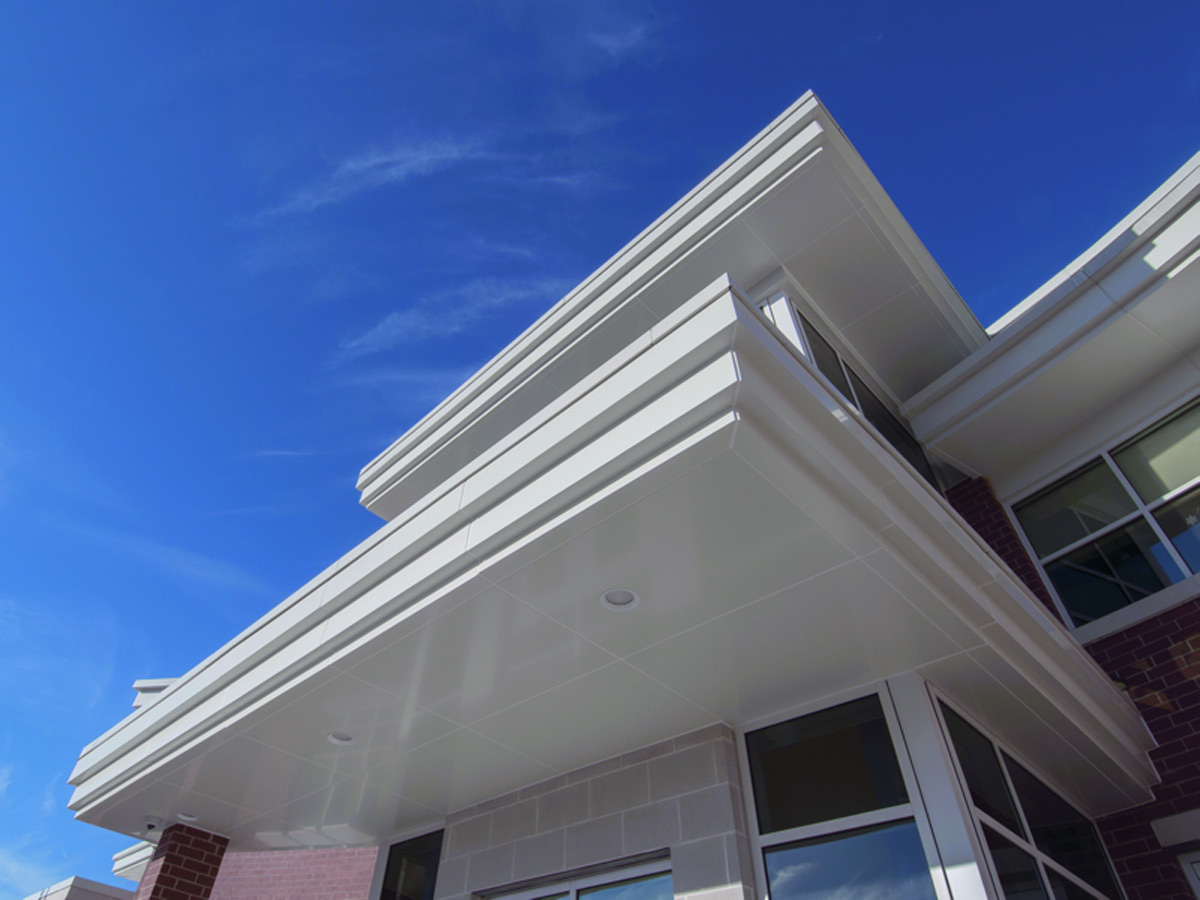 Photos courtesy of Design and Build With Metal