The Royal North Shore Hospital (RNSH) of Sydney, Australia is one of the largest and most complex medical facilities in the Australian state of New South Wales. RNSH serves as a major referral and tertiary hospital in Sydney; it is also a teaching hospital for the University of Sydney and the University of technology Sydney. As one of the 6 major trauma centers in New South Wales, RNSH offers its patients specialized services in spinal cord injuries, neo natal intensive care, severe burns, and interventional radiology.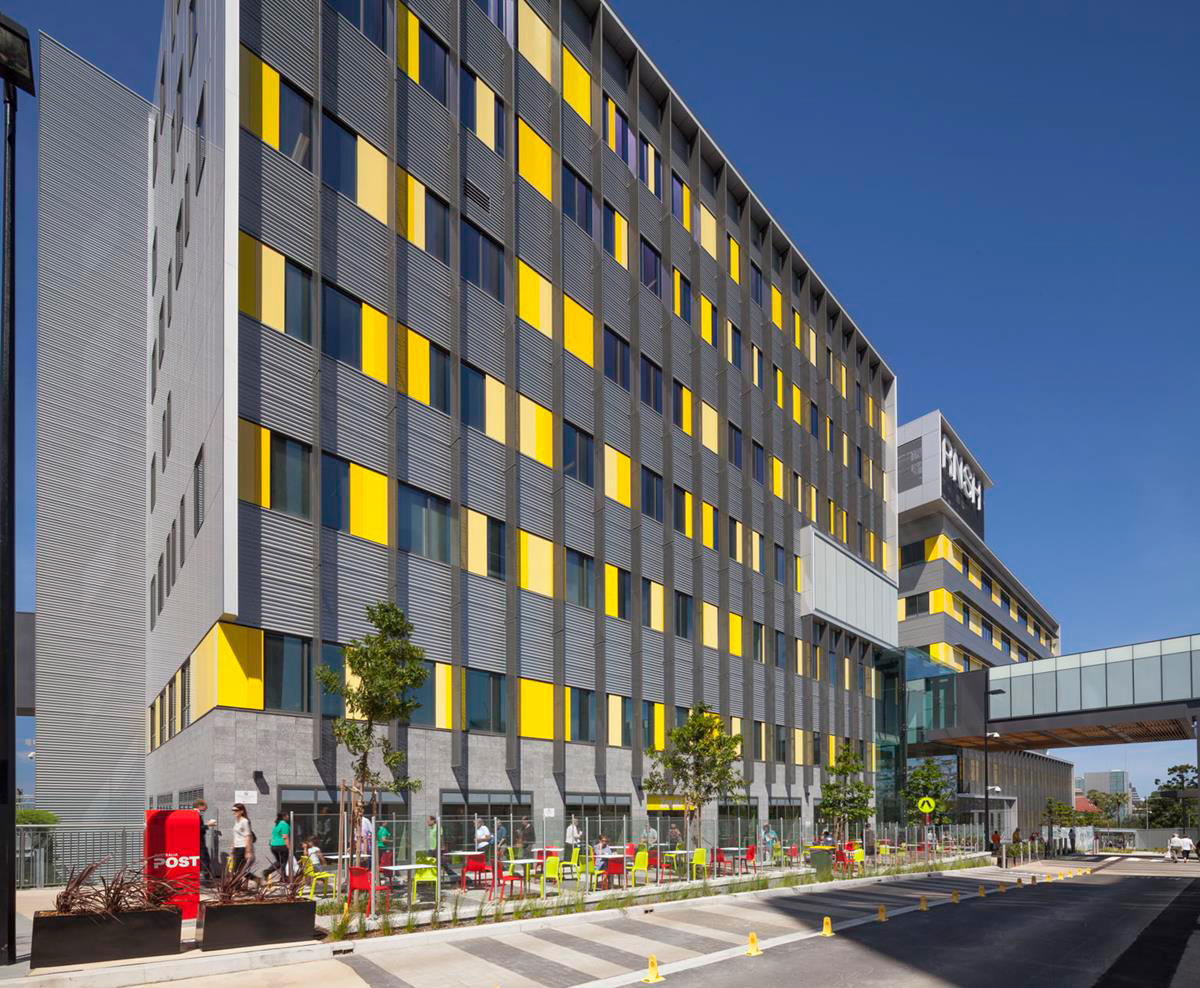 The hospital had recently undergone a $1.2 billion redevelopment that was completed in 2014. BVN Architects took the lead on the project, devising a masterplan for the 27-acre site. The result was a modern design that was focused on safe and efficient service that would provide the staff and patients with a pleasant experience. The main feature of RNSH is its acute care hospital. The site, totaling to approximately 1,076,000 square feet, contains Australia's largest operating theater, in addition to other features that would keep the hospital running efficiently. Possible future expansions on the hospital were also taken into consideration and included in the design.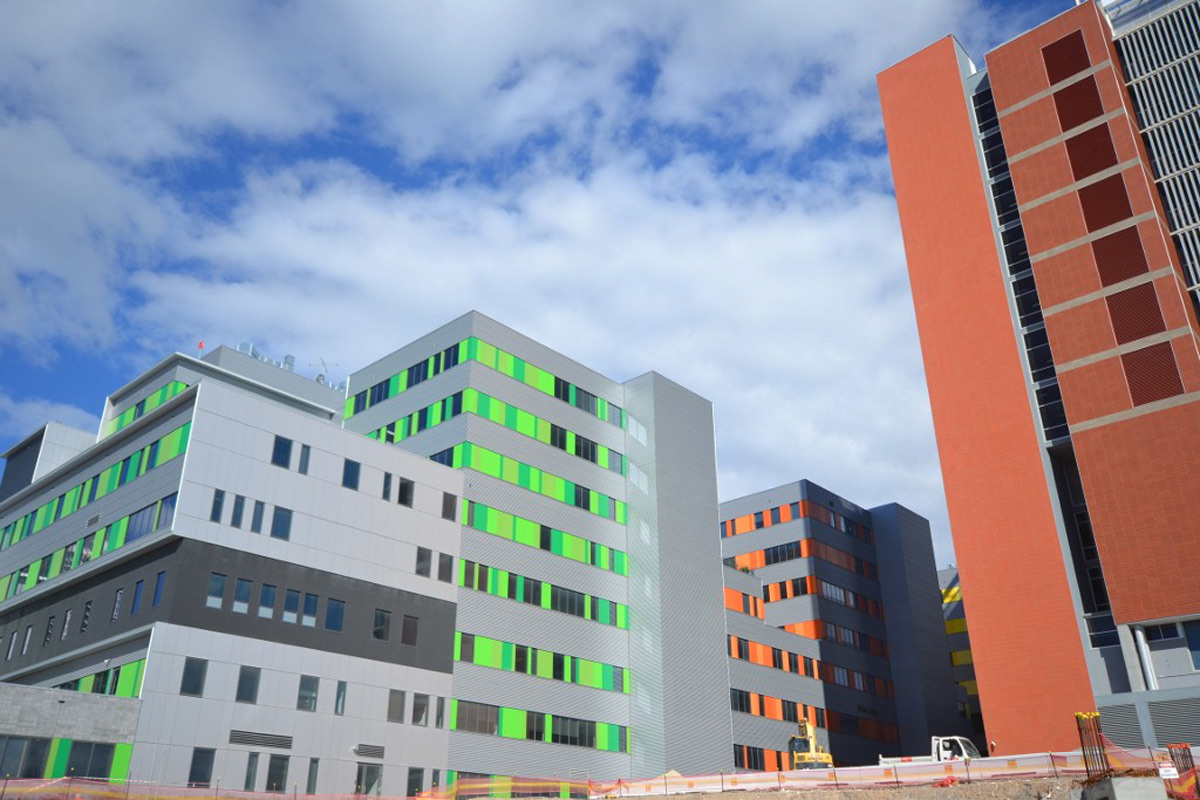 The exterior of the hospital is enveloped in vitrapanel, a fiber cement cladding from vitragroup. The grooved fiber cement cladding on the hospital's exterior is a striking combination of lustrous silver and a sunny yellow, the contrasting colors easily drawing attention to the hospital. The selection of a warm pop of color on the new facility also encourages a positive environment that will benefit the well-being of both the hospital staff and patients. The Vitrapanel cladding that envelopes RNSH is prefinished with A&I Coatings' vitreflon 700. Vitreflon contains Lumiflon's FEVE resin technology, which ensures long-lasting UV radiation and weathering resistance in addition to color and gloss retention.
Photos courtesy of BVN, Brighton Australia, and Vitragroup.