565 Great Northern Way and Pavilion is a commercial and retail development by powerhouse architecture firm Perkins & Will in Vancouver, Canada. The project, adjacent to the Emily Carr University, features a seven-story office façade and one-story retail pavilion.

As the architects describe, "The retail pavilion acts as both a gate and community-gathering place working as a catalyst to activate the main plaza. An art structure in the form of a building, the Pavilion serves a food and beverage retail venue."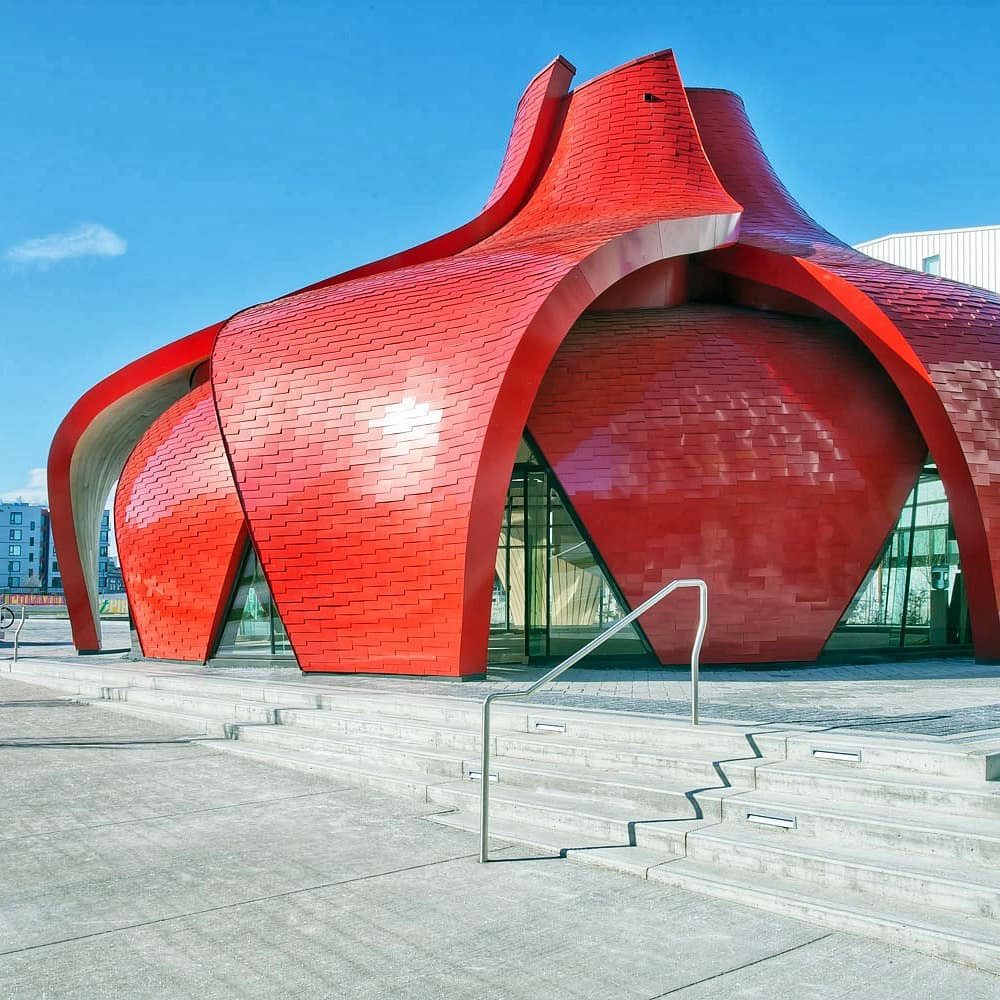 © Keith Panel Systems

The targeted LEED Gold pavilion balances the surrounding facades that are equally contemporary in design. While the pavilion stands out, specifically due to its orientation and bright red exterior, it interestingly does not detract from its surroundings.

"The form and massing take inspiration from overlapping flower petals. Sculpted for inside-outside visibility from all sides of the plaza, the petals flare to signify its three entrances and culminate to form a glazed oculus that floods the interior with diffused natural light. The form is finished with overlapping metal shingles," the architects further describe.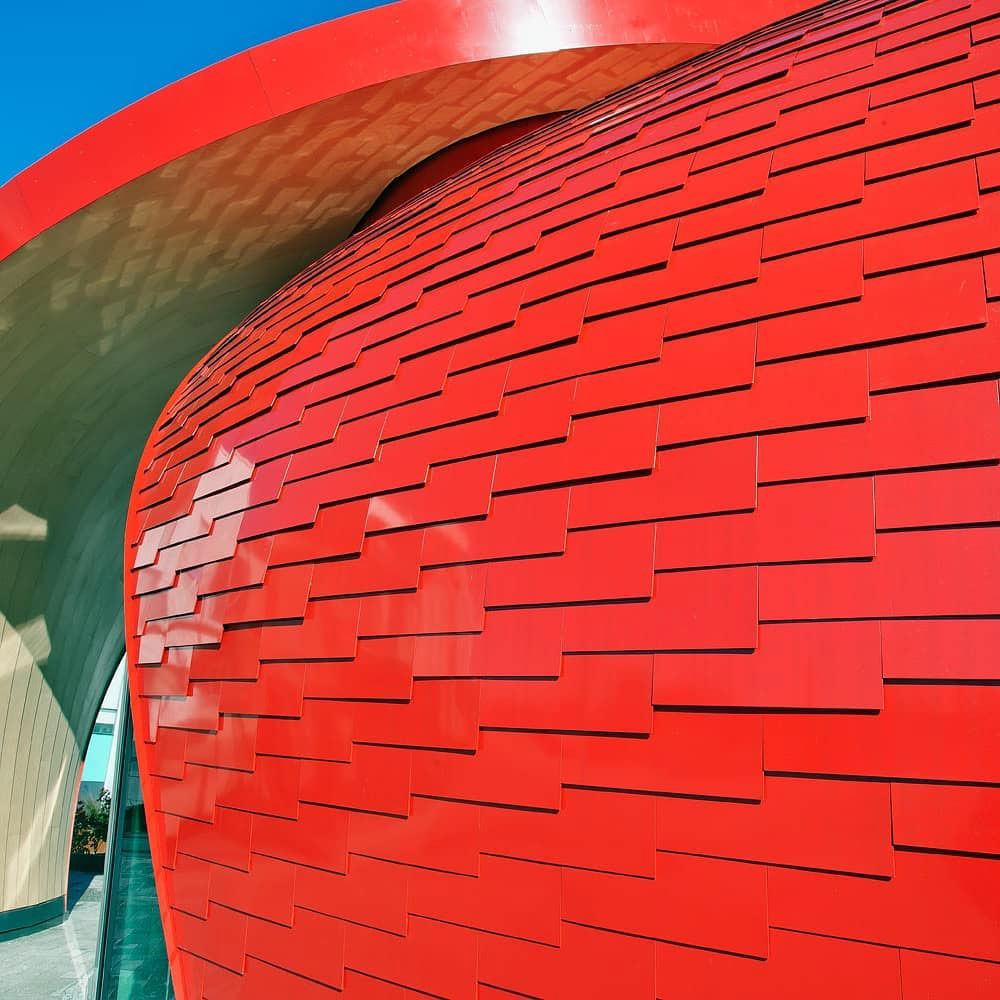 © Keith Panel Systems

Those overlapping shingles are composed of Alucobond Spectra Red tiles, custom fabricated by Keith Panel Systems. Emulating a flower, the unique tile composition offers an awe-inspiring exterior design. Alucobond's Spectra finishes have color-changing abilities which are manipulated based on focal viewpoint and an interaction with natural light. Offering a unique viewer experience at every angle, the panels are further distinguished by the method of fabrication.

Alucobond Spectra panels feature a Lumiflon FEVE fluoropolymer resin topcoat. The topcoat allows for unparalleled gloss and color retention and also prevents against both chalking and fading. The color's brightness can be attributed to the use of Lumiflon FEVE resin. Additionally, the use of a high-performance fluoropolymer topcoat will ensure protection against elemental deterrents that contribute to degradation.

information courtesy of Perkins&Will
Photography courtesy of Keith Panel Systems