Enigma on the Park in Toronto's West End, is just that, a mysterious structure that breaks the norms of Canadian residential design. The dynamic nine-story façade features nearly 90 residential condominiums and townhomes.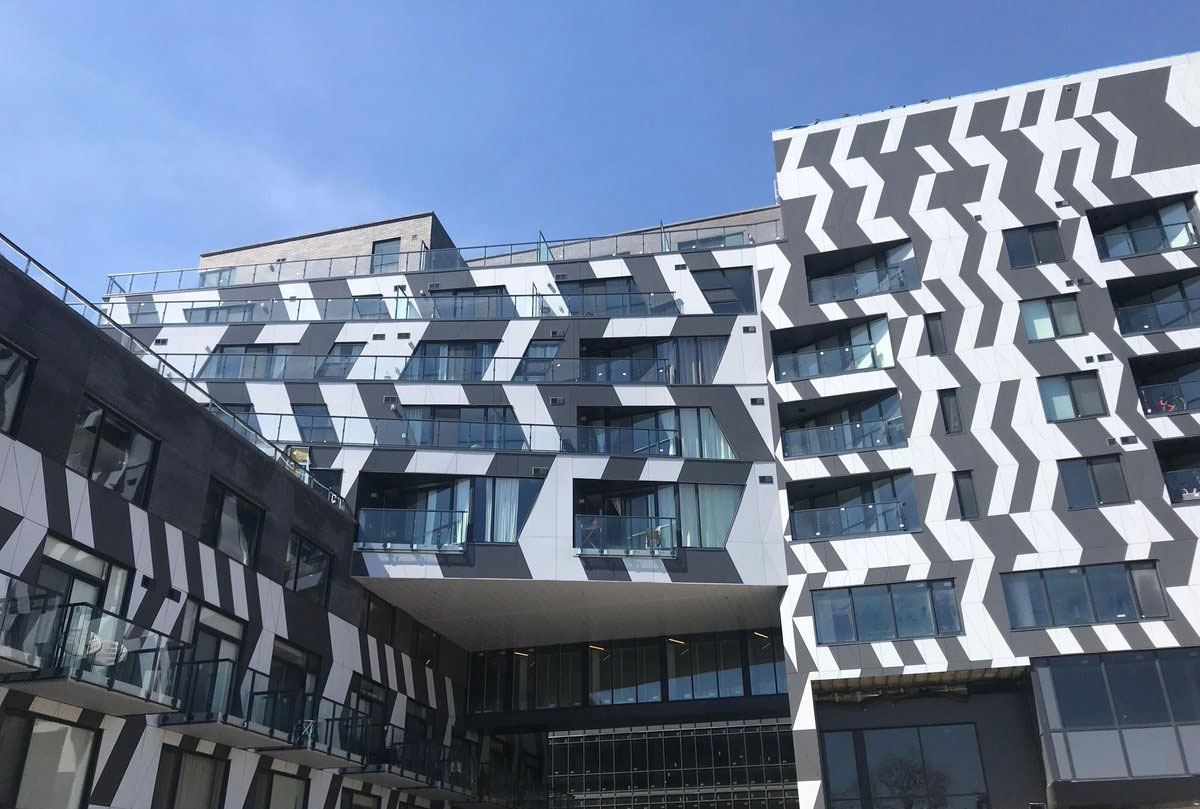 Photograph © Quadrangle Architects

While the building's exterior is obviously striking, the interiors are an ode to the area's industrial history with reclaimed brick walls. Additionally, the building's unique geometry allows for an abundance of natural light with the integration of floor-to-ceiling windows.

Toronto's competitive residential market required the incorporation of numerous contemporary amenities including, a theater, gym, and rooftop lounge. In the Bloordale neighborhood the building sits on the corner of a park with an abundance of art galleries, restaurants and retail boutiques nearby.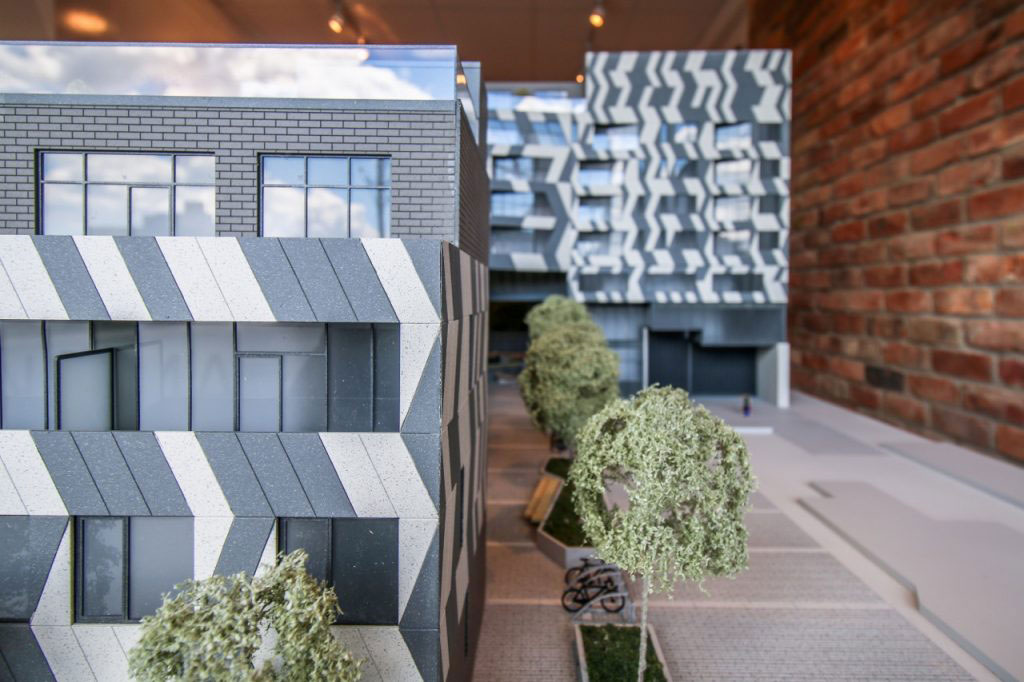 Architectural Model

The project architects at Quadrangle describe, "This building isn't afraid to have individual personality. That's part of its charm." The individuality was achieved with the use of a bold cladding material and its unique orientation. The building utilizes ALPOLIC metal composite finishes enriched with Lumiflon FEVE resin technology.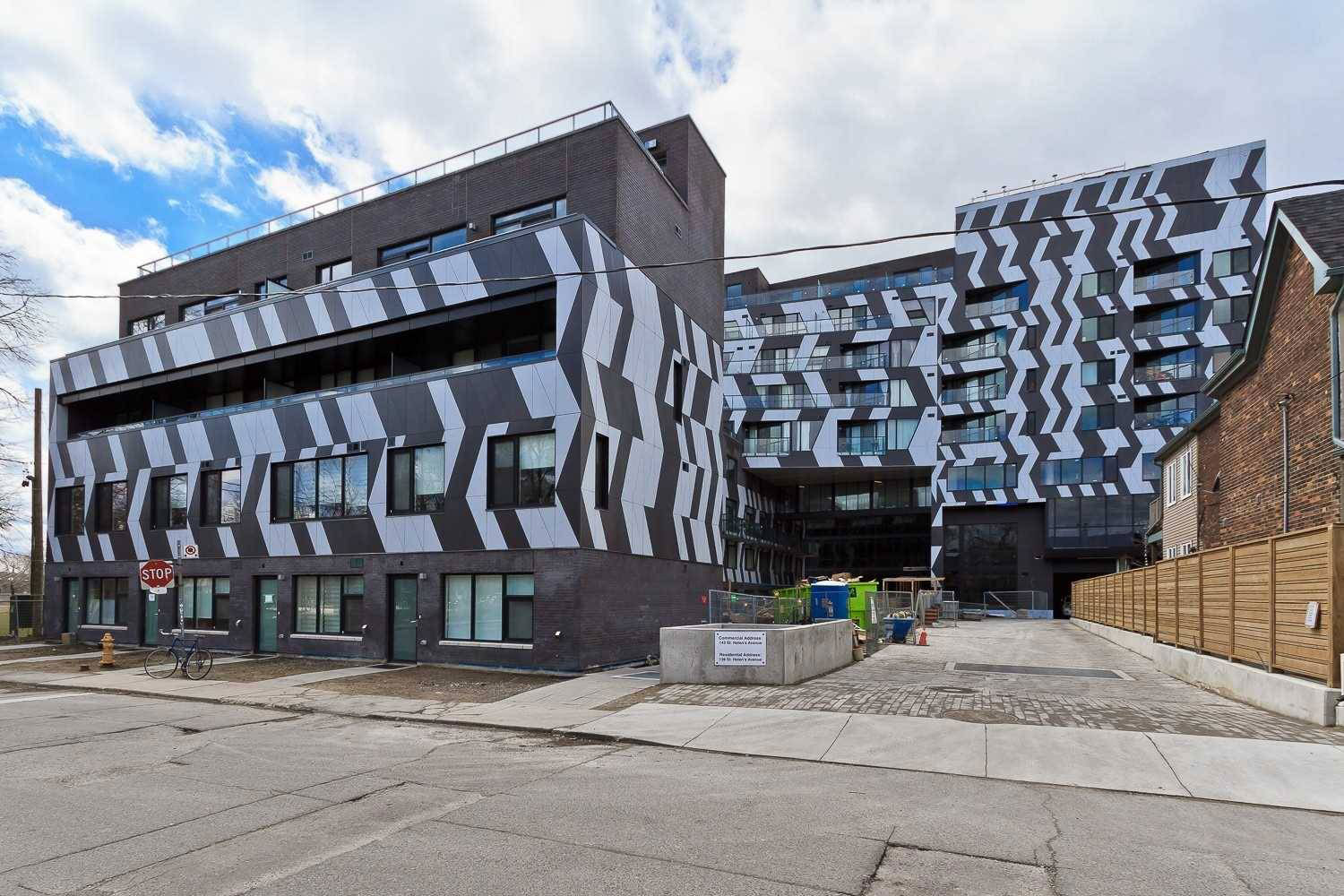 Photography © Zolo

Metal cladding coated with Lumiflon fluoropolymer technology achieves a plethora of benefits including longer life cycles, reduced costs, higher gloss ranges and unparalleled weatherability. Lumiflon-enriched coating systems have a proven track record in durability and sustainability, lasting longer and achieving better color retention over time versus traditional PVDF coating technologies.

photography © various see below each image