Illinois American Water constructed a new composite elevated water tank in 2016. According to Tnemec Company, the tank provides, "…pressure reliability during power fluctuations at three water treatment plants and supplements five other storage tanks and four booster stations on the distribution system. It was also built to provide potable water to customers in the Champaign service area."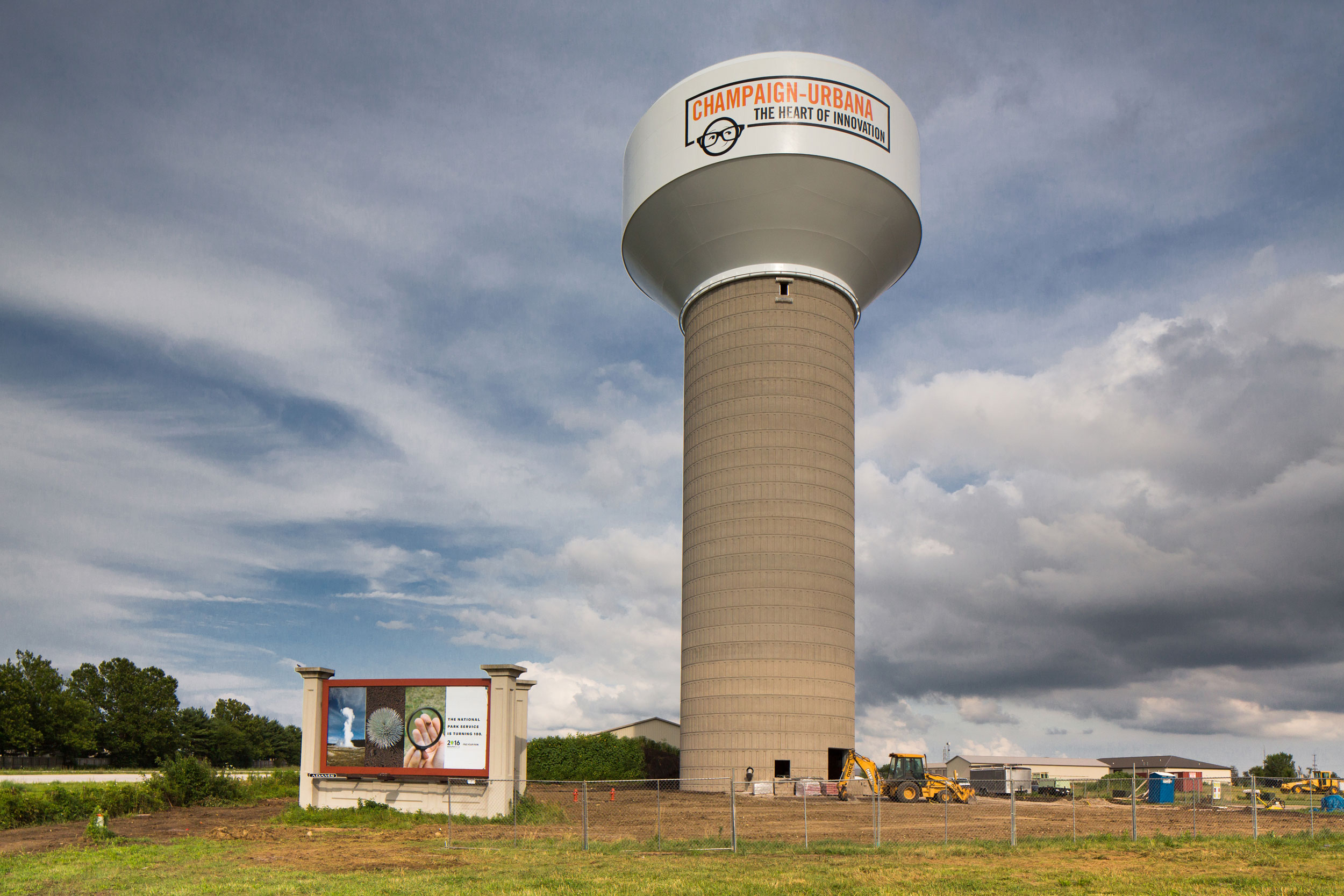 © tnemec Company

In order to protect the steel and concrete structure, the owner commissioned Tnemec Company for their extensive experience with high-performance coating systems. The team used a series of long-lasting, low VOC products to the tank. A challenge of the project was to determine a coating system that would not only provide outstanding weatherability and condensation protection but maintain an attractive aesthetic for the Champaign community.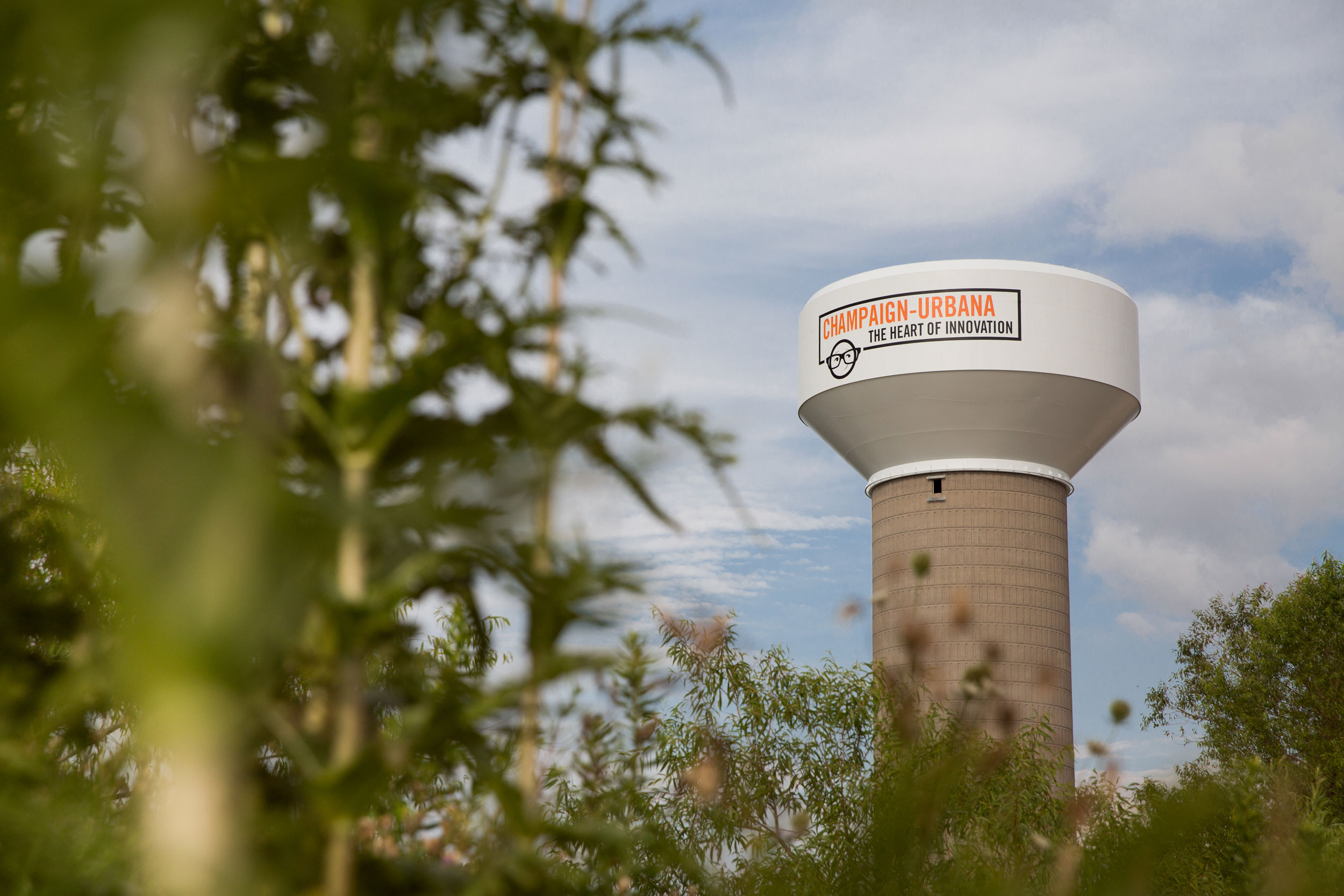 © Tnemec Company

With Tnemec's expertise in water tank coatings applications, the team specified both interior and exterior systems technologies. According to Erik Otten, Tnemec coating consultant with Taylor Coating Sales, "The interior steel on the water-bearing portion of the tank needed to be lined with coatings certified by NSF for potable water contact. The dry portion of the interior steel needed to control condensation. Which can accelerate corrosion within the access area of the tank."

The interior surfaces received a variety of coatings to ensure corrosion, temperature and condensation protection.

For the tank's logo, "Heart of Innovation," which promotes the community's local business and education talent, Tnemec chose their Series V700 hydroflon system. According to Tnemec, "The high-performance fluoropolymer finish was chosen for the exterior logo and design because of its excellent color and gloss retention. The high-gloss exterior finish has outstanding resistance to ultra-violent light degradation."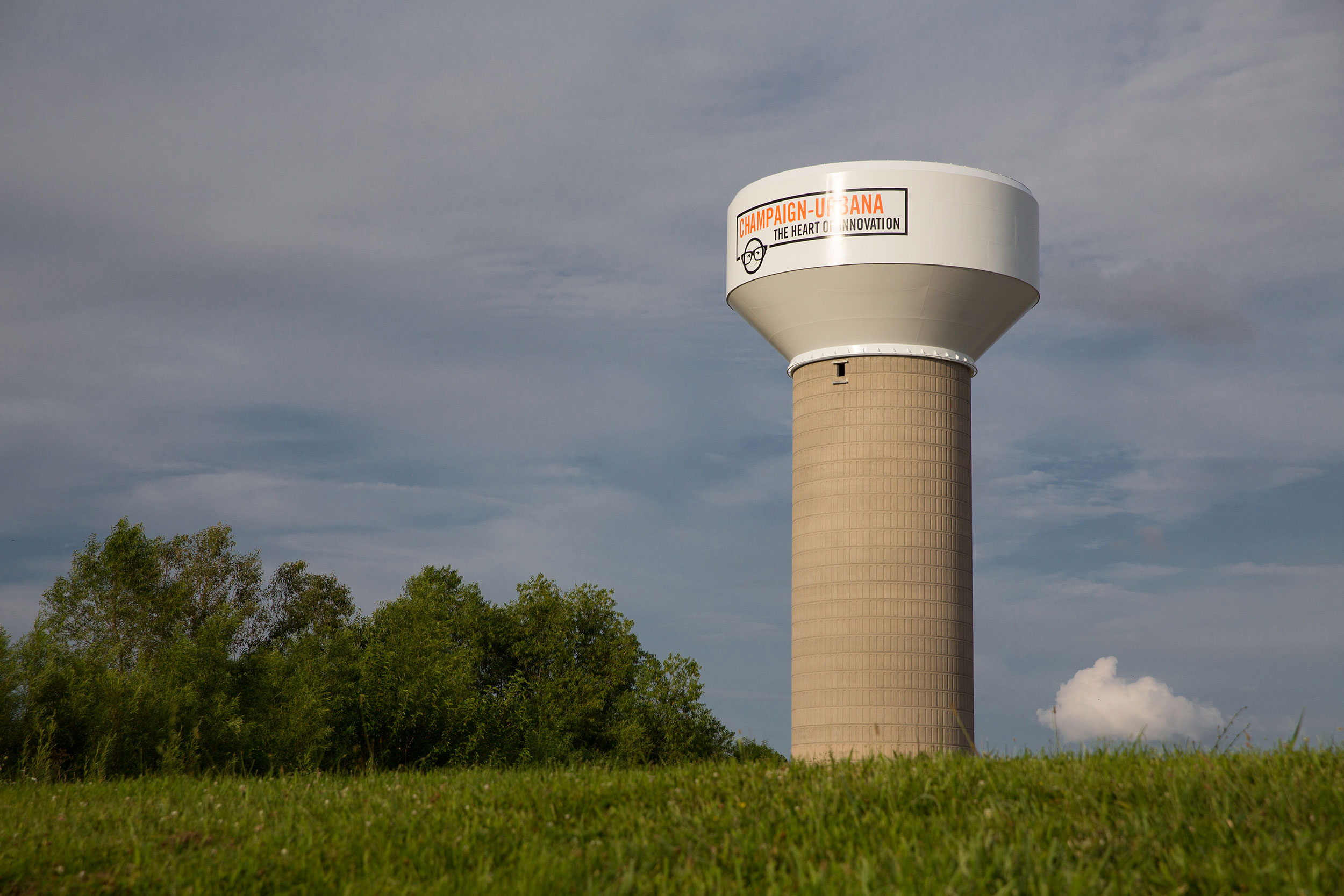 © Tnemec Company

HydroFlon, a next-generation, high-performance fluoropolymer, contains Lumiflon FEVE technology, which is a main contributor to the coating system's hyper-durability. Lumiflon FEVE resin provides protection to architectural surfaces, helping to prevent coating degradation at the hands of UV radiation, salt, and water. FEVE-based coatings also offer superior color and gloss retention and anti-corrosion properties that maintain the coating's structural integrity.

information and photography courtesy of Tnemec Company Inc.