Karma House is a three-volume student housing accommodation in Wembley. The project exudes modern design with the use of high-quality materials and state-of-the-art construction techniques. The project provides much needed flats to students in the English town.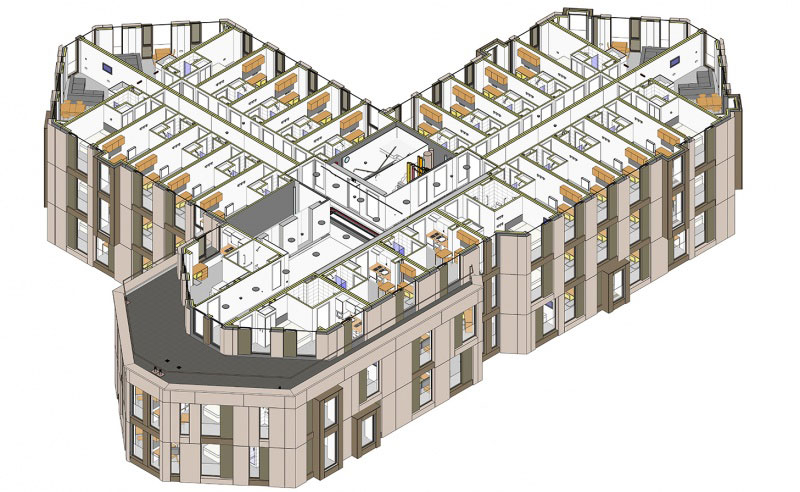 Photography ©HTA Design
The architects at HTA Design describes the project as, "A cluster of three slim, stepping towers, the buildings respond to the heights of neighboring developments, and are articulated by a complex pattern of solid, perforated and glass panels that leads the eye diagonally up the building."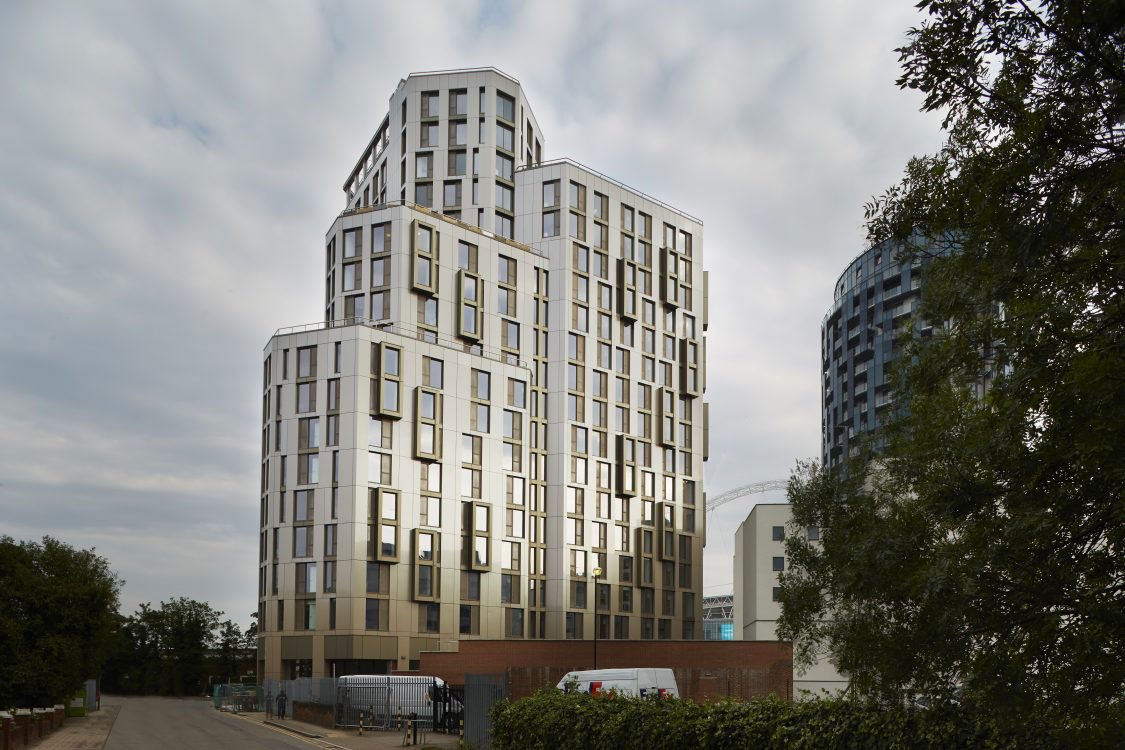 Photography ©Richard Gooding
Standing 19-stories high, and featuring 450 rooms, Karma House was designed for students in mind. With numerous modern amenities, the project features meeting spaces, a community garden, and concierge services. The units were composed utilizing prefabricated construction which allowed for the project to be controlled and transported directly on site. The ability of the units to be built at a rapid pace, ensured a high quality, coordinated result.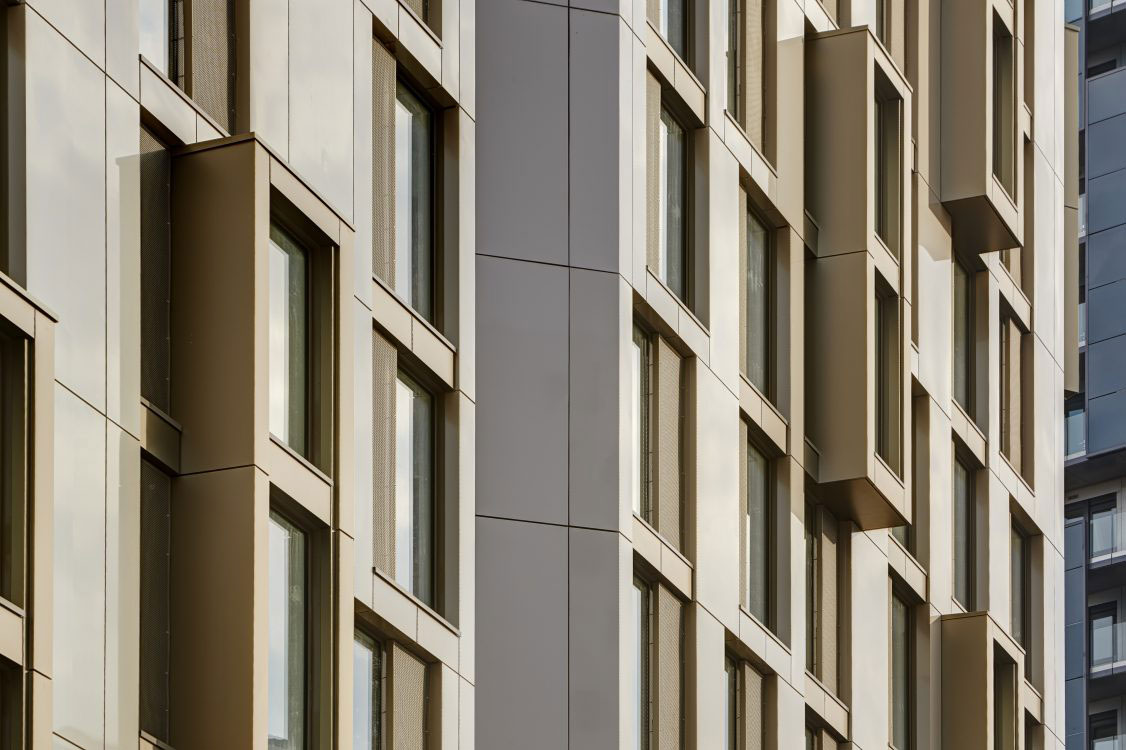 Photography ©Richard Gooding
The façade features Alucobond PLUS in two finishes, Anodized Look and spectra Sahara Crystal. The panels are enriched in Lumiflon FEVE resin technology which accounts for their unparalleled luster. The fluoropolymer topcoat allows for unparalleled gloss and color retention and also prevents against both chalking and fading. The color's brightness can be attributed to the use of Lumiflon FEVE resin. Additionally, the use of a high-performance fluoropolymer topcoat will ensure protection against elemental deterrents that contribute to degradation.
Information courtesy of HTA Design
Copyright pictures: Richard Gooding and HTA Design, see below each image