In our third podcast episode, The Power of Powder in the Architectural Market, we sat down with Gary Edgar, National Specification Manager of ppg industrial coatings for building products. We discussed the key benefits of Powder vs. Liquid coatings and PPG's unique coraflon® Platinum product and how it's changing the game in the architectural space.

Gary Edgar is a seasoned professional in the coatings industry, with a wealth of experience in architectural coatings. He plays a vital role in bridging the gap between architects, applicators, fabricators, and building owners. Gary is also responsible for writing warranties for PPG's building products, which include a wide range of coatings, such as powder coats, liquid coatings for extrusion, coil coatings, and air-dry coatings.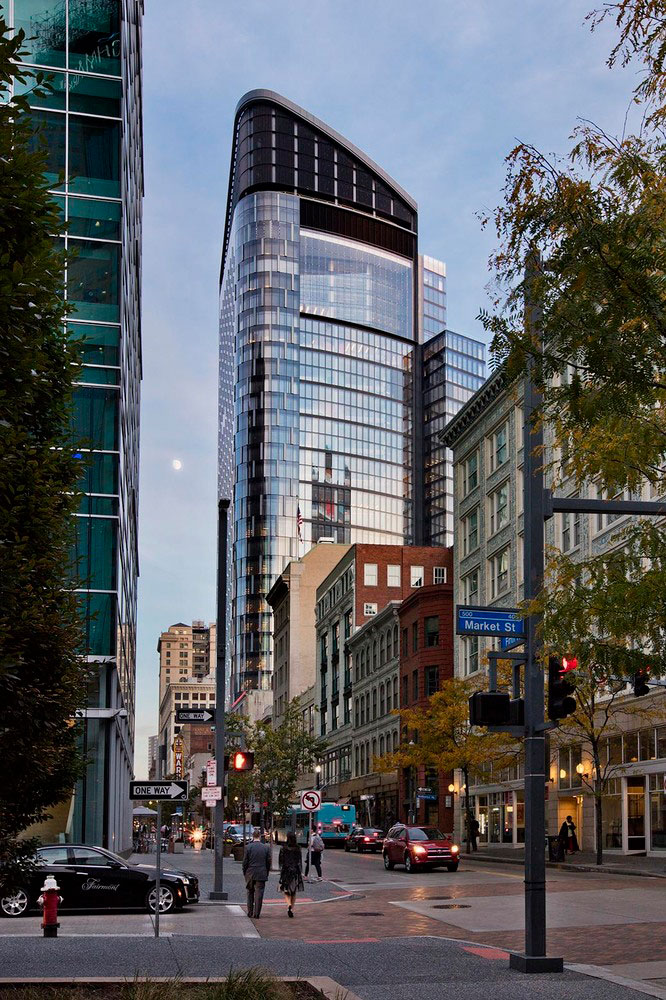 Photography ©gensler – Connie Zhou

Coraflon® Platinum: PPG's Game-Changing Powder Coating

PPG's Coraflon® Platinum is a unique powder coating product that has been making waves in the architectural space. Coraflon® Platinum is the second generation of PPG's Coraflon® powder, with a focus on performance and sustainability. Coraflon® Platinum has undergone extensive testing to meet FGIA and AAMA specifications for 2605. It has spent over ten years on the fence, ensuring it can withstand color shift and chalking, making it a robust choice for exterior applications.

This innovative powder coating is 25% more transfer-efficient than its predecessors, resulting in more powder adhering to the surface and less wastage. Coraflon® Platinum is designed to excel in seacoast conditions as a single-coat application, outperforming its competitors by a factor of ten. This makes it an excellent choice for buildings near the coast.

PPG has expanded the sheen options for Coraflon® Platinum, including matte finishes, which can even mimic anodized looks, offering more design possibilities.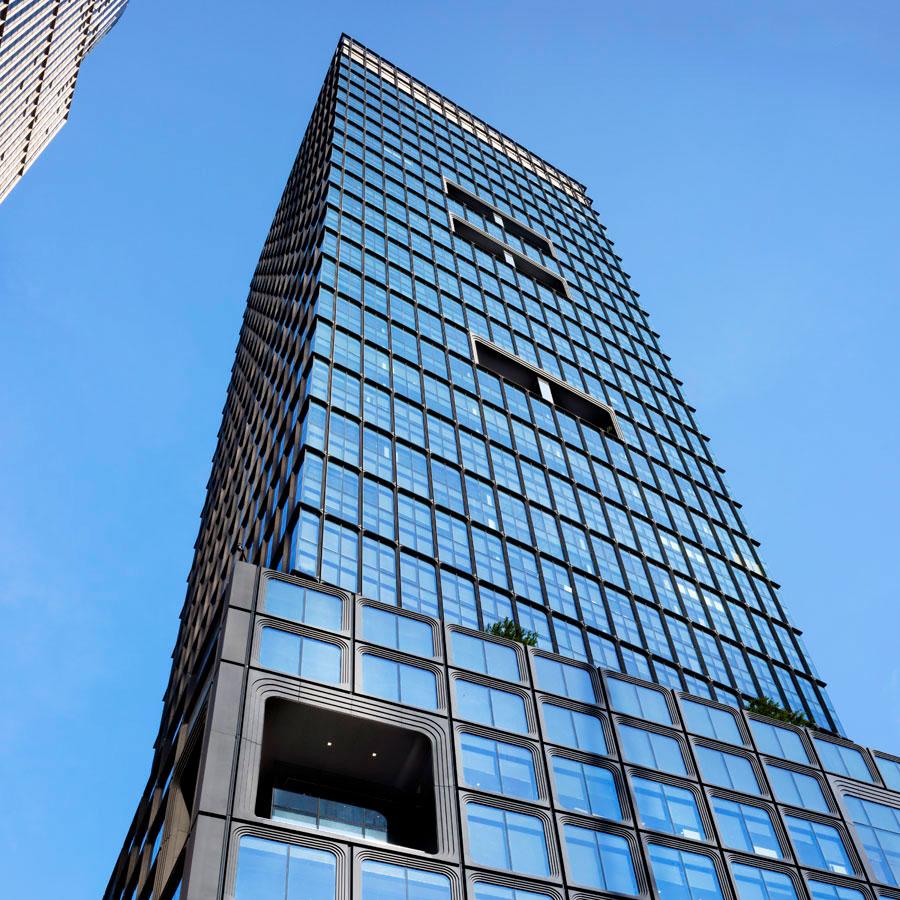 Photography ©Raimund Koch for KPF

powder coatings, in general, offer numerous environmental benefits compared to liquid coatings. PPG's FEVE-based Coraflon® Platinum takes sustainability a step further by eliminating the need for solvents. This not only reduces the release of volatile organic compounds (VOCs) during application but also minimizes the use of solvents in the manufacturing process.

Gary discussed the growing interest in powder coatings and the advantages they offer over liquid coatings. Key factors driving this shift include:

Sustainability: Powder coatings are considered a more sustainable option due to their low environmental impact, as they don't involve solvents in their application or manufacturing.

Cost Parity: In recent years, the cost difference between liquid and powder coatings has diminished. This cost parity, coupled with the environmental benefits, makes powder coatings an attractive choice.

Advanced Design Capabilities: Powder coatings have made significant advancements in achieving smooth and metallic appearances, enabling architects and designers to achieve a wide range of design possibilities.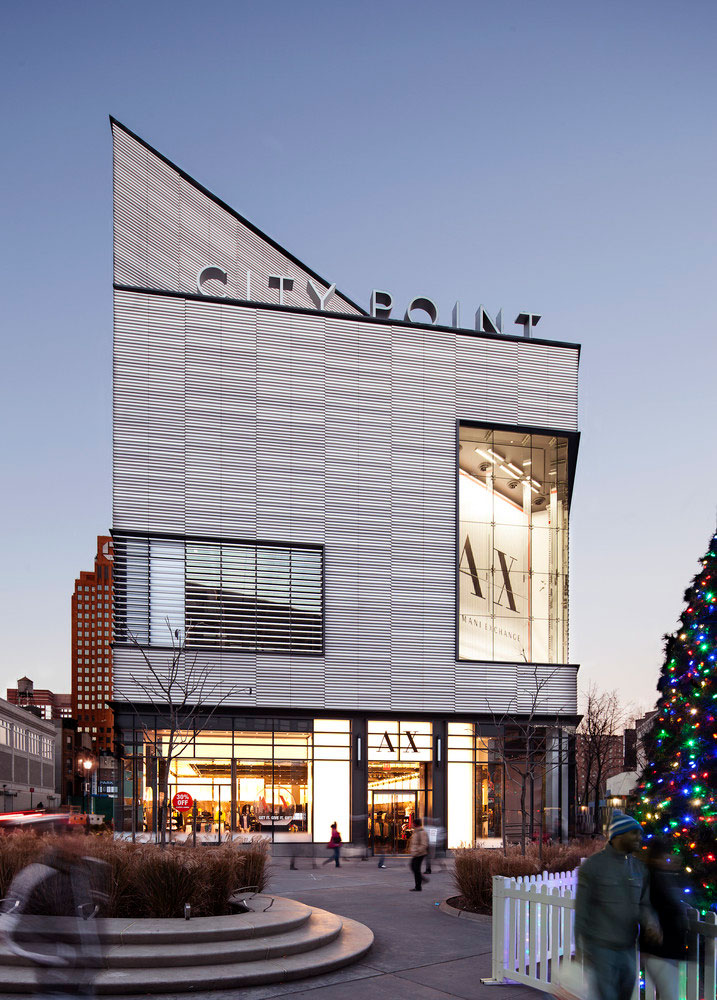 Photography ©COOKFOX

Gary highlighted some notable projects that have used PPG's Coraflon® and Coraflon® Platinum coatings. These include:

Hudson Yards in New York City
PNC Tower in Pittsburgh
City Point in Brooklyn
Landmark III in Boston (an upcoming project)
One Penn in New York City (where anodized appearance was transformed to matte black)

PPG also offers air-dry fluoropolymer coatings under the Coraflon® brand. These coatings are suitable for a variety of applications, including building rehabilitation. The Coraflon® ADS (Air-Dry System) uses FEVE resin, providing long-term durability for a range of substrates, including fiberglass.

Powder coatings are changing the game in the architectural space. With enhanced durability, a wide range of design possibilities, and significant sustainability advantages, it's no wonder that architects and specifiers are increasingly considering powder coatings for their projects.

As the industry continues to evolve and more applicators invest in powder coating lines, we can expect to see even more innovative and sustainable architectural solutions.

Listen and Download here! Love our podcast? Don't miss an episode! Be sure to subscribe and join our growing community of listeners. Thanks for listening!