Testing of waterbased FEVE based coatings has been ongoing in the US for the last several years.   Test systems have included waterbased 1K for light industrial, air dry touch-up paint, roof coatings, and even wood coatings as well waterbased 2K systems for DTM and industrial applications. This excerpt focuses on 2K waterbased systems.
Many industrial coatings for exterior environments require excellent weatherability coupled with good resistance to corrosion. The following graphs show the results of Xenon Arc and QUV-A testing of waterbased 2K and solventbased 2K coatings based on FEVE resins.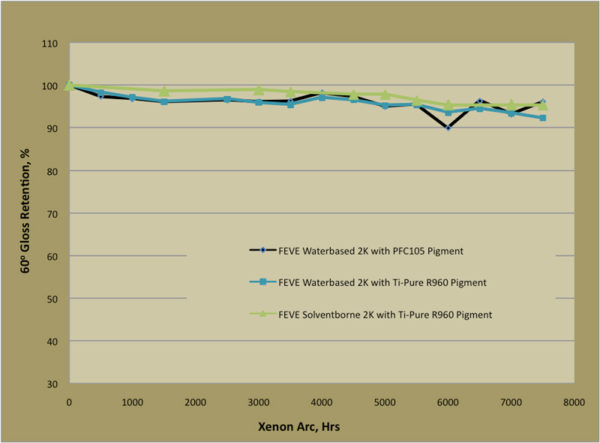 Figure 5. Xenon Arc Exposure of Waterbased FEVE Coatings
The results of Xenon Arc after 7500 hours show all systems having gloss retention greater than 90%. Also, the FEVE waterbased system using Ti-PureTM R960 (Chemours) titanium dioxide pigment matches the performance of the solventborne system quite closely.
Similar results were seen in QUV-A exposure. Here the gloss retention of all the systems was around 80% after 9000 hours of exposure. Again, the waterbased system matched the performance of the solventborne system well.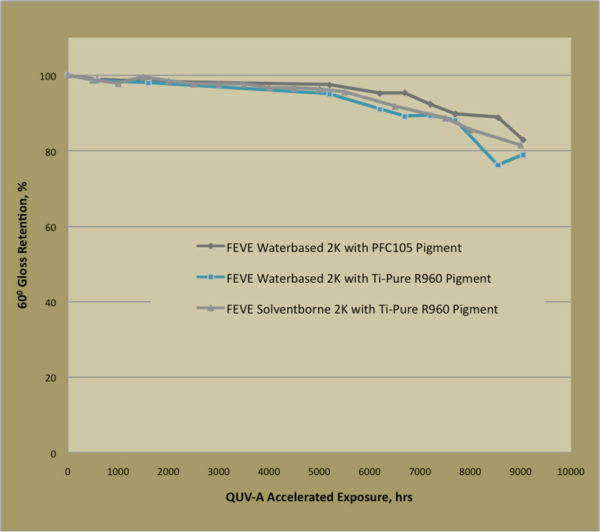 Figure 6. QUV-A Exposure of Waterbased FEVE Coatings
The following table shows the properties of the waterbased 2K white formulation based on an FEVE dispersion that was tested for weathering.
 Table 2. 2K White FEVE Dispersion Based Formulation Properties
| | | | |
| --- | --- | --- | --- |
| Property | Result | Property | Result |
| Solids Content, wt% | 53.0 | NCO/OH Index | 1.05 |
| Volume Solids, % | 38.9 | VOC g/L | |
| Specific Gravity | 1.24 | 20/60 Gloss | 58/82 |
Exterior durability is an important factor in determining the longevity of an industrial coating in the field, but for coatings protecting metal substrates, especially steel, corrosion resistance is equal to or possibly even more important. Testing of an FEVE waterbased 2K coating and an FEVE solventborne coating in Prohesion (non-cyclic) was performed.   Both coatings were applied to smooth steel panels without any primer. Primer would always be recommended on an actual job, but for screening purposes, one was not used. The goal of the test was to see how well the two systems compared to each other as well as the innate ability of the coatings to resist corrosion without the help of anticorrosive pigments. It should be noted that the waterbased system did use a flash-rust inhibitor. Also, due to lab scheduling issues, the waterbased system was stopped at only 2500 hours whereas the solventborne system was allowed to run until 3500 hours. The results do show that both systems do well at preventing field rusting, but both are susceptible to creep and blistering at the scribe.
Figure 7. Prohesion Results of a Waterbased 2K White DTM (2500 hrs, Left) to a Solventbased 2K Gray DTM (3500hrs)