Owner: City of Moorhead, MN
Engineer: KLM
Field Applicator: Classic Protective Coatings
Coatings Manufacturer: Tnemec Company Inc., Series 700 Hydroflon

The 500,000-gallon Moorhead water tank in Minnesota gained a lot of local attention. So much so, that the city held an unveiling ceremony in celebration of its completion. The tank was designed by local artists who created the colorway and silhouetted depictions to mimic popular community themes.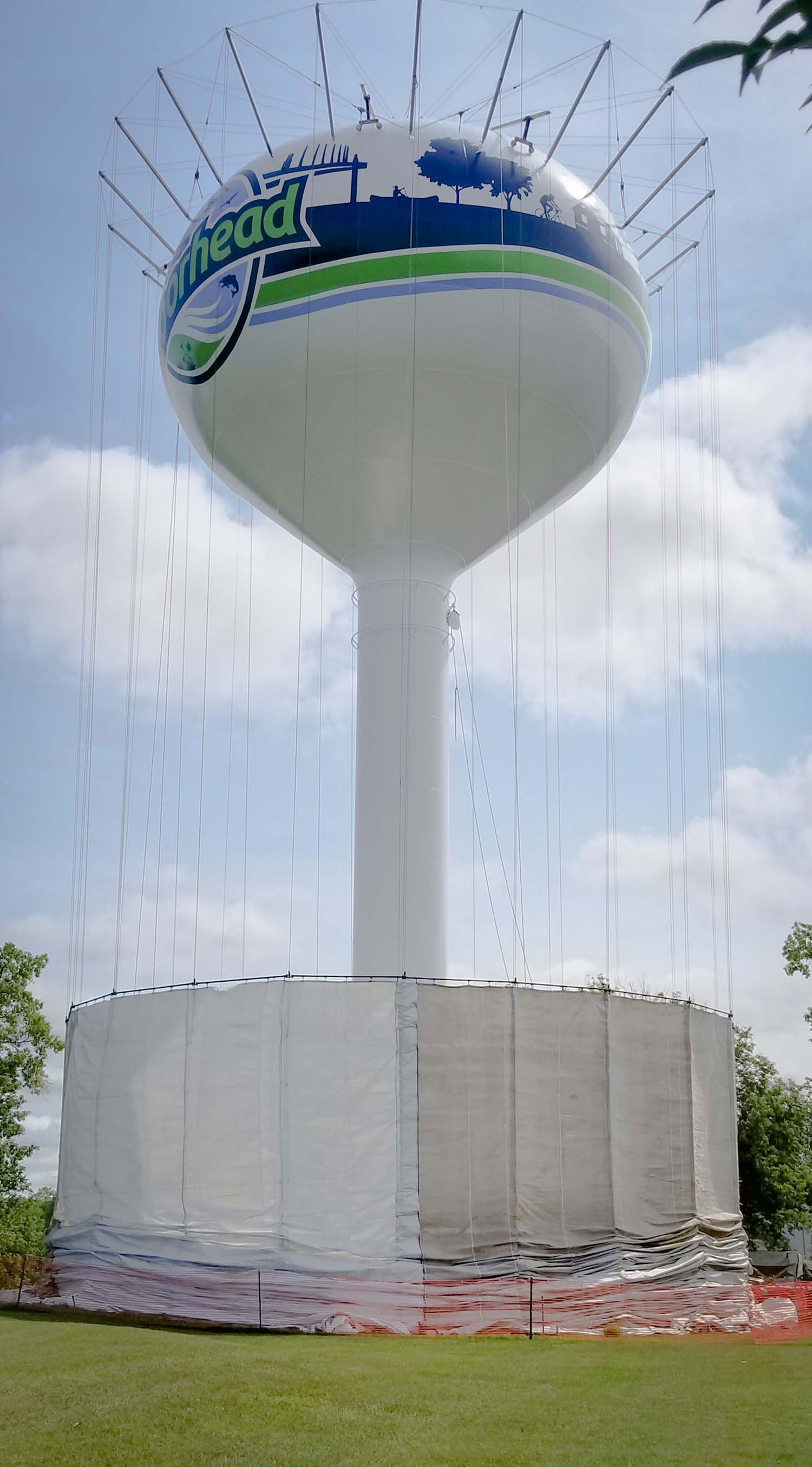 The town, spearheaded by Moorhead Public Services (MPS), commissioned the work after holding a public forum to determine the tank's theme. Carrie Lee Kinslow, facilitator at MPS, explained in an article with INFORUM, "Trees, rivers, recreation—things that draw people to Moorhead and Minnesota always seem to pop up." The forum was part of a city initiative to involve the community in public works.

The artists Stephen Dorsey and Jack Lunde depicted popular local themes in their design to include the natural elements and recreation, the Norwegian heritage Stave Church, and the Veterans Memorial Bridge.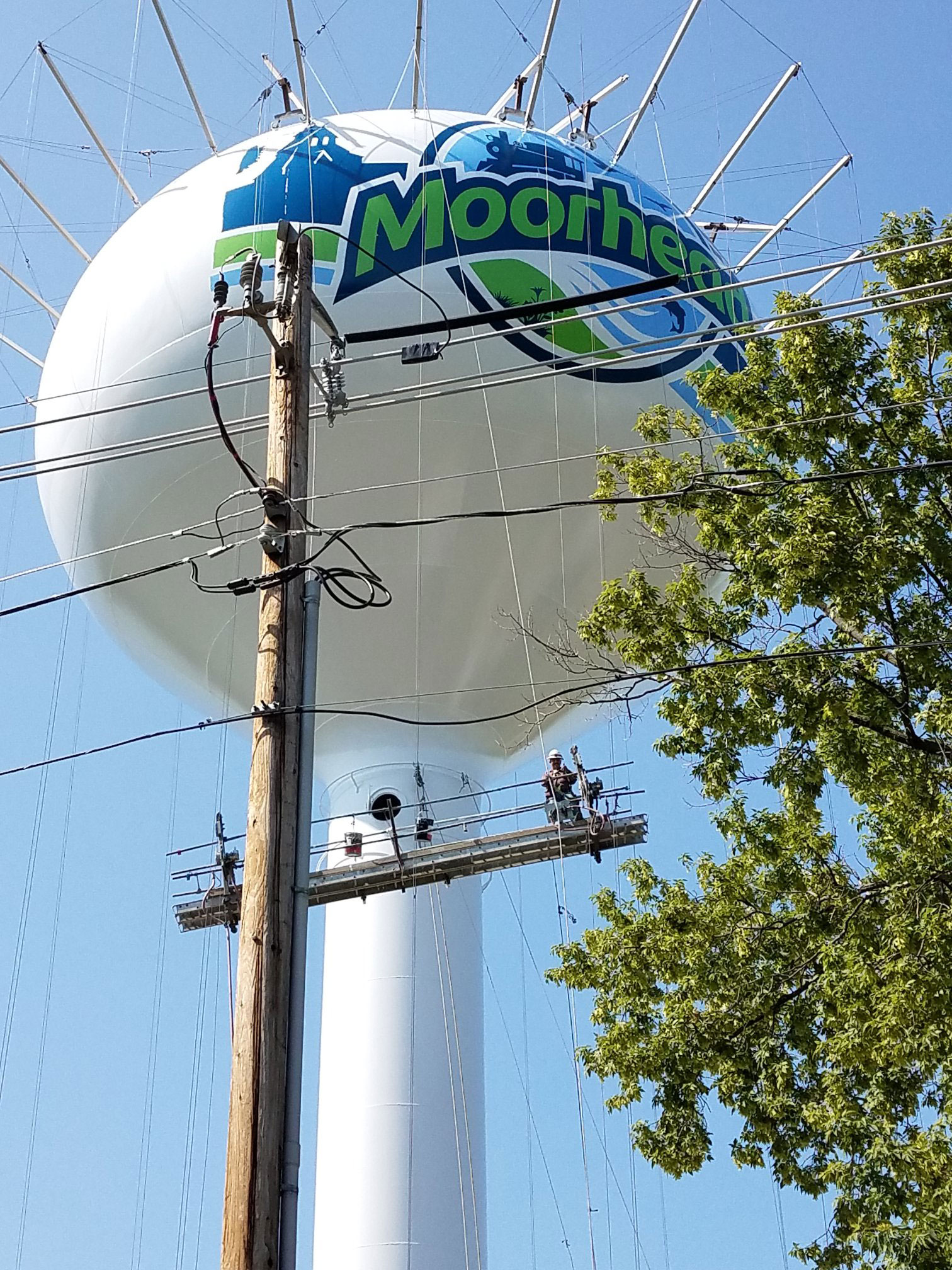 With such attention to the construction and aesthetic value of the tank, the city required the specification of a long-lasting coating system.

The coatings specialists at Tnemec Company describe, "The tank was painted inside and out by experienced water tank applicators using Tnemec coating and lining systems, including the fluoropolymer topcoat, Series 700 HydroFlon, for extra protection against UV light degradation."

The Series 700 HydroFlon fluoropolymer finish ensures long-lasting gloss and color retention. This next-generation, high-performance fluoropolymer, contains Lumiflon FEVE technology, which is a main contributor to the coating system's hyper-durability. Lumiflon FEVE resin provides protection to water tank surfaces, helping to prevent coating degradation at the hands of UV radiation, salt, and water. FEVE-based coatings also offer superior color and gloss retention and anti-corrosion properties that maintain the coating's structural integrity.

Photography courtesy of ©Classic Protective Coatings
Information courtesy of INFORUM