Owner: Olmsted County, MN
Engineer: Braun Intertec
Field Applicator: Viking Industrial Painting
Coatings Manufacturer: tnemec Company Inc., Series 700 hydroflon

The Ear of Corn Water Tower in Rochester, MN, dates back to the early 1930s when the Reid, Murdoch, and Co. canning company was built. The tower has since become a local attraction, showing southern Minnesota's agricultural history. The tower was commissioned in 2018 to be added as a landmark by the city's historic preservation ordinance, protecting the tower from future demolition.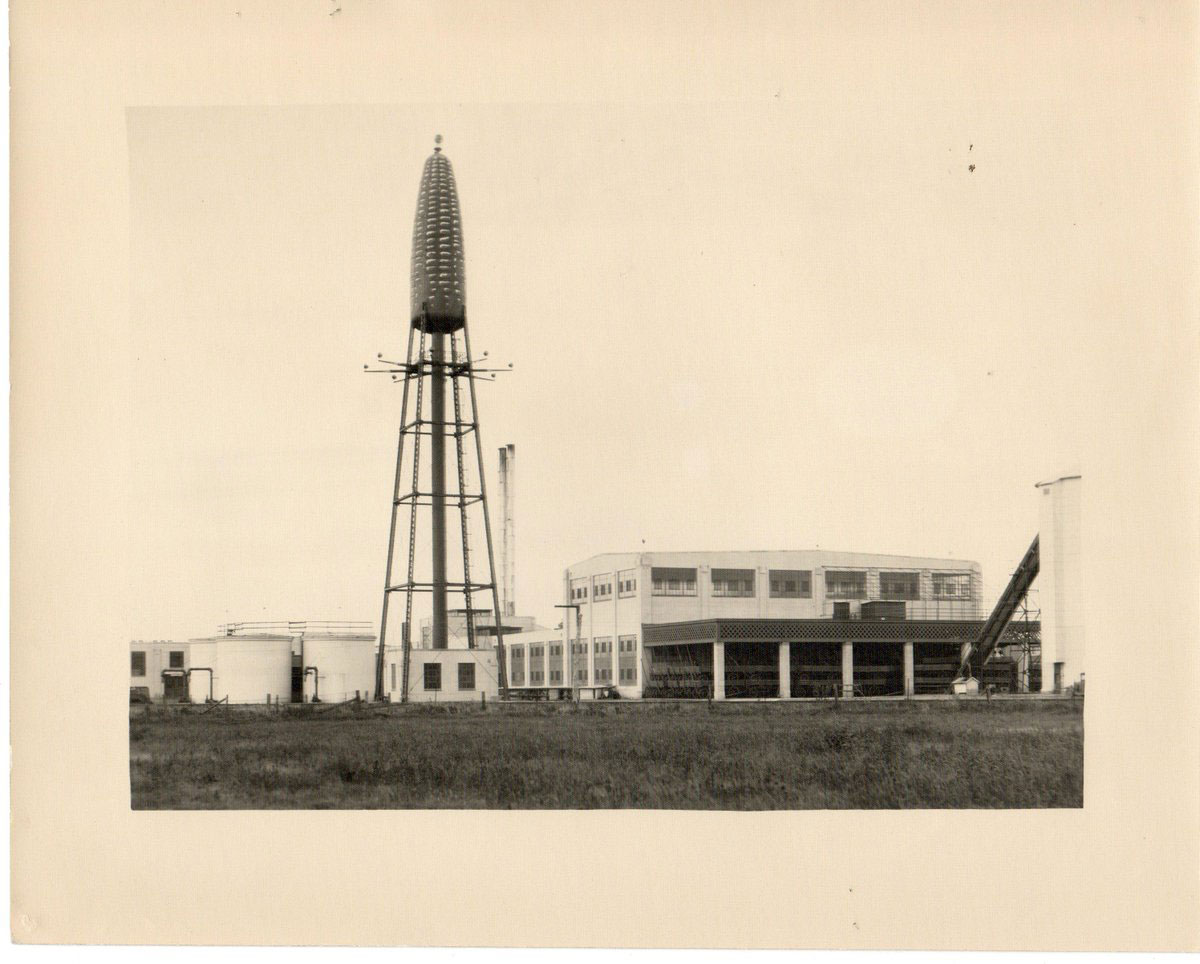 History Center Olmsted County

Noah Fish of Agweek describes, "Libby Foods purchased the 50,000-gallon water tower and cannery in 1948 and Seneca Foods in 1982. Seneca shut down the plant in 2018, and the tower was purchased by Olmsted County the year after." The restoration of the tank, initiated in 2019, was part of an over $2 million development effort to prepare the site for purchase.

While the last significant restoration effort was two decades ago, the tank required repair. As county commissioner Jim Bier described to Agweek, "We've restored the water tower to its previous glory. It's a kitschy icon that people like to see when they come into Rochester."

For the massive renovation, Olmsted County commissioned the coatings experts at Tnemec Company. The representatives at Tnemec explain, "To ensure the tank was protected for as long as possible, the County elected to use Tnemec coating systems, including a "dry-fall" aluminum coating, Series 43-236 Fast Dry Aluminum, on the tank's legs, and a high-performance fluoropolymer finish coat, Series 700 HydroFlon, to recoat the Corn itself."

The community entered the tank into Tnemec's coveted "Tank of the Year" competition. As a result, Ear of Corn was the winner of the 2021 People's Choice award, gaining the most votes of any submitted tank.

The Series 700 HydroFlon fluoropolymer finish ensures long-lasting gloss and color retention. This next-generation, high-performance fluoropolymer contains Lumiflon FEVE technology, primarily contributing to the coating system's hyper-durability. In addition, Lumiflon FEVE resin protects water tank surfaces, helping prevent coating degradation at the hands of UV radiation, salt, and water. FEVE-based coatings also offer superior color and gloss retention and anti-corrosion properties that maintain the coating's structural integrity.

Information courtesy of Agweek and Tnemec Company, Inc.