Stretched out from windy Chicago to sunny L.A., Route 66, often referred to as the Mother Road, presents a series of diverse tales that paint a picture of American history. Though there are some parts of Route 66 that can't be traveled, the famous road still encapsulates the idea of the American Road Trip. One city the iconic route passes through, Amarillo, texas, sought to celebrate its ties to Route 66 with a fresh, new design, added to a local steel water tank.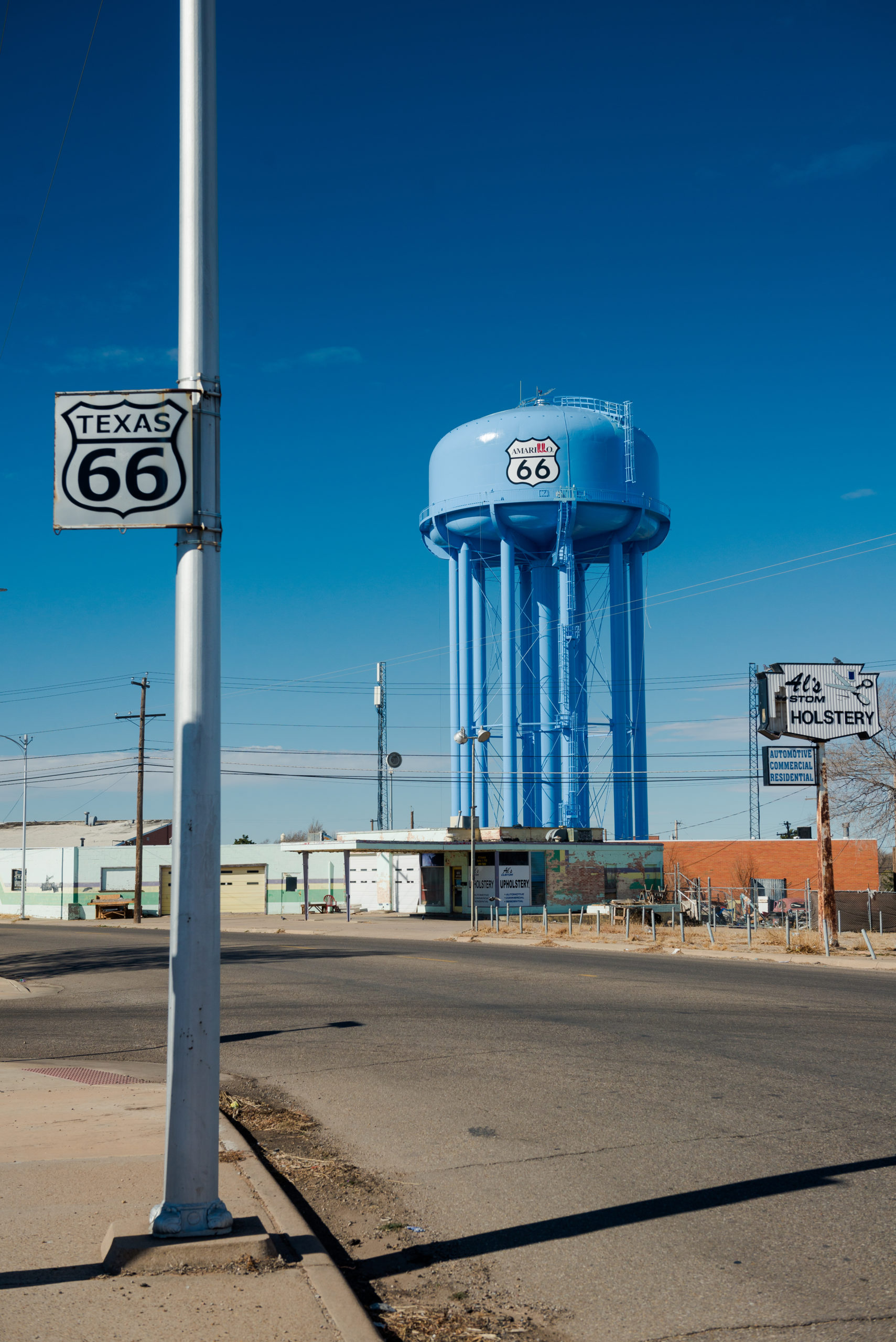 Local organizations, including Historic 6th Street Association, the San Jacinto Association and the Route 66 Association of Texas, approached the City of Amarillo to paint an Amarillo Route 66 logo on the water tower. After receiving city council support for the plan, and carefully outlining the expected criteria for the project, a fundraising effort was made, in which supporting groups collaborated to raise $18,000 to see the project through.

Amarillo's Route 66 logo was forwarded to the city's beautification and public arts advisory board for recommendations, while the city evaluated materials ideal for the project. The city of Amarillo teamed up with Tnemec, employing tnemec Series 700 hydroflon for the steel tank's topcoat, an FEVE fluoropolymer-based coating.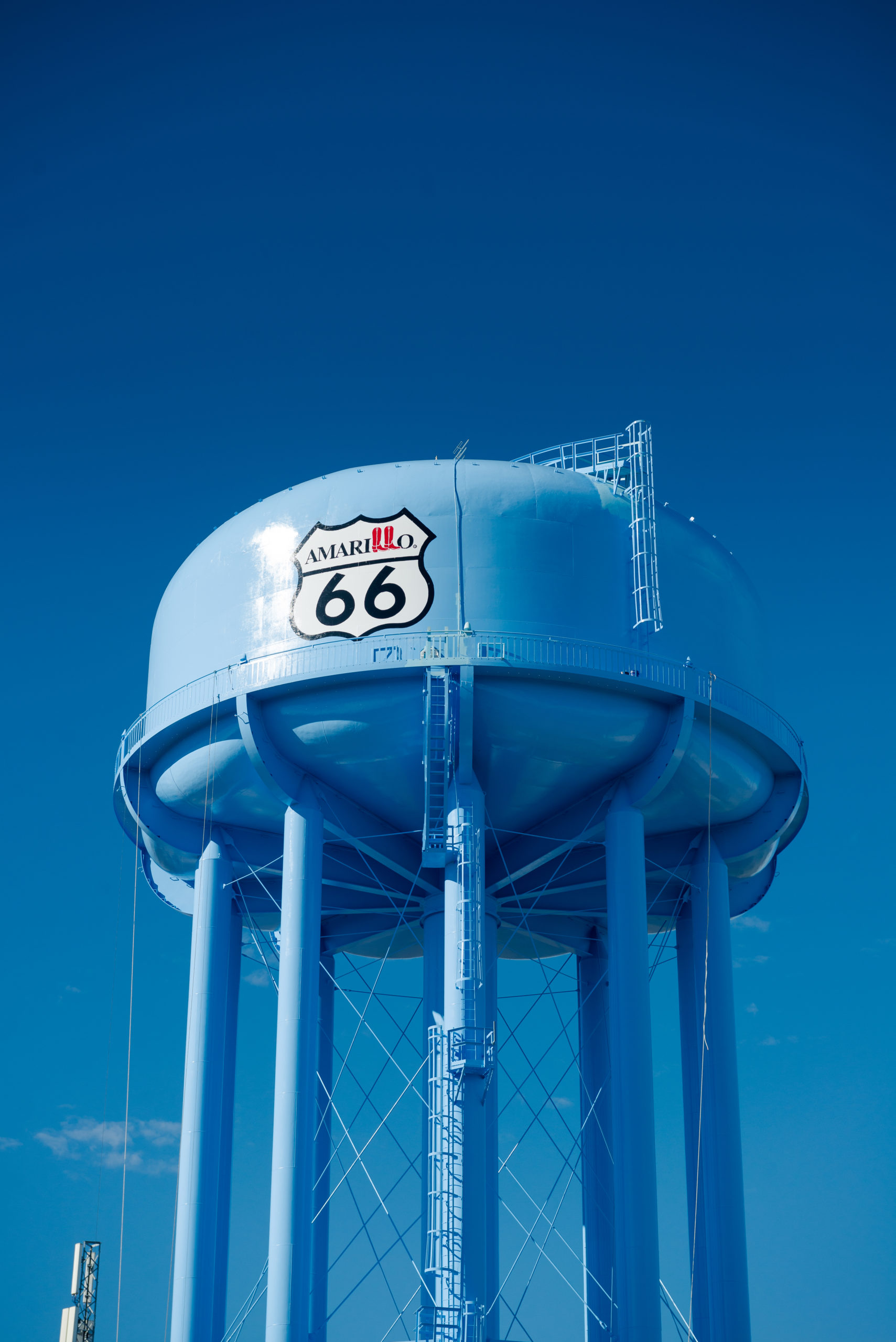 Hydroflon utilizes Lumiflon FEVE resin technology, ensuring Route 66's logo will remain in pristine condition for decades. Coatings systems enriched with Lumiflon FEVE resin are able to withstand elemental deterrents such as prolonged exposure to UV radiation, moisture, and salt, ensuring the structural integrity of the coatings. Additionally, the superior weatherability and anti-corrosive properties provided by Lumiflon FEVE resin contribute to a longer lifecycle, ultimately resulting in a reduction of maintenance costs.

The end result is a stunning, vibrant tank, emblazoned with the historic Route 66 logo.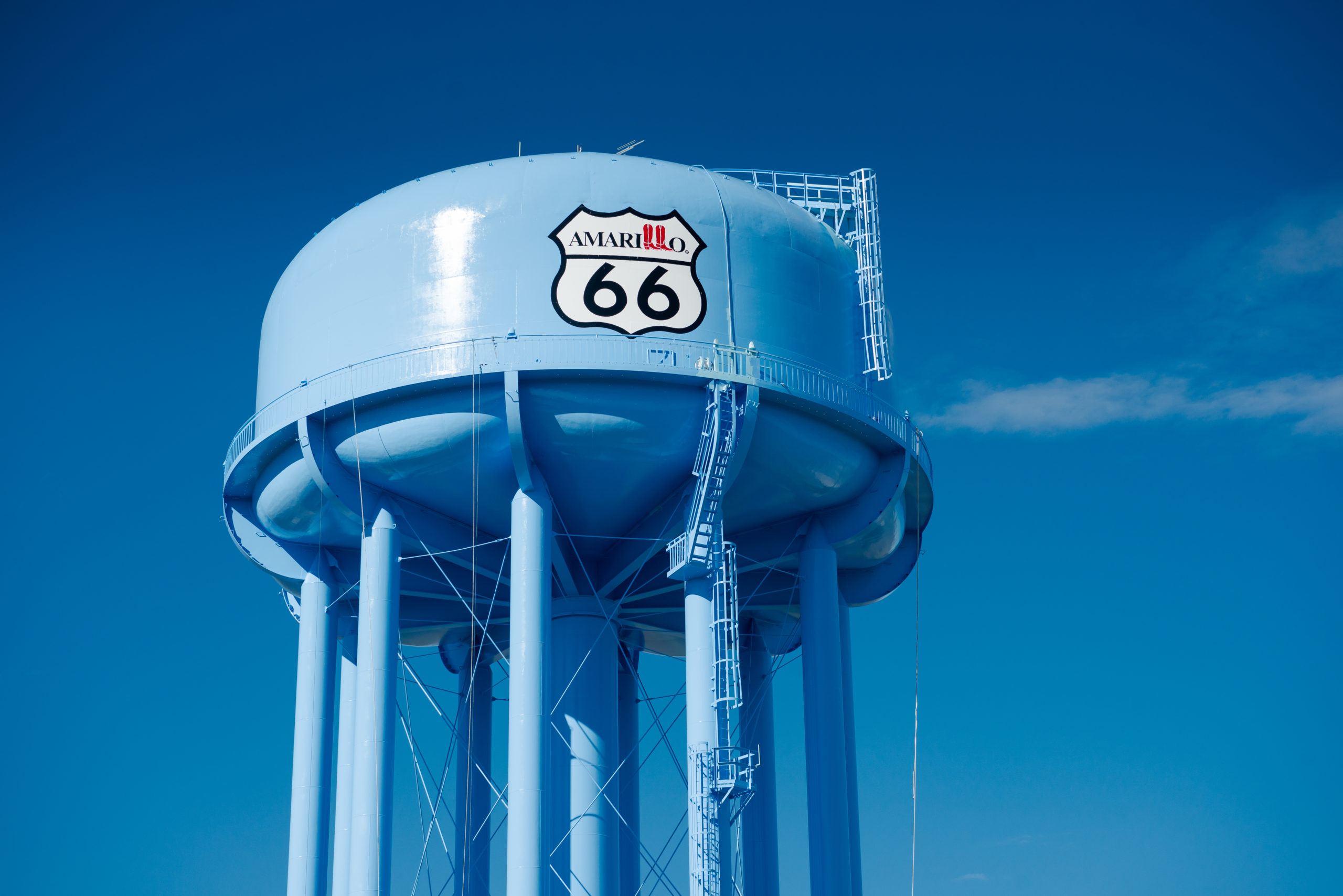 "The water tower overlooks Route 66 in Amarillo, and what better way to celebrate Amarillo's history with Route 66 than with an iconic logo that can be seen all around the entire area," Amarillo Mayor Ginger Nelson said in a city release. "All visitors and residents of Amarillo will have to do is look up, and they will see the city's history with the most famous road in America."

Photography ©Shannon Richardson