Washington, DC's 80M Street, originally constructed in 2001, was one of the first buildings that made up the Riverfront District. In 2016, the structure underwent a $3 million renovation, in which architects at Hickok Cole worked with Arup, Davis Construction, and Columbia Property Trust to build DC's first mass timber project. Designers strode to design a building that would stand out in a crowded commercial market. As 80M Street was an ideal candidate for vertical expansion, architects chose mass timber for the build, taking the opportunity to expand with a new, unique look.

"We've seen buildings across the market trying to differentiate with bigger, better amenities like rooftop decks, gyms, conference centers, lounges," said Pat Keeley, senior vice president at Columbia Property Trust. "Now that most buildings have those amenities, we're looking for the next level to stand out."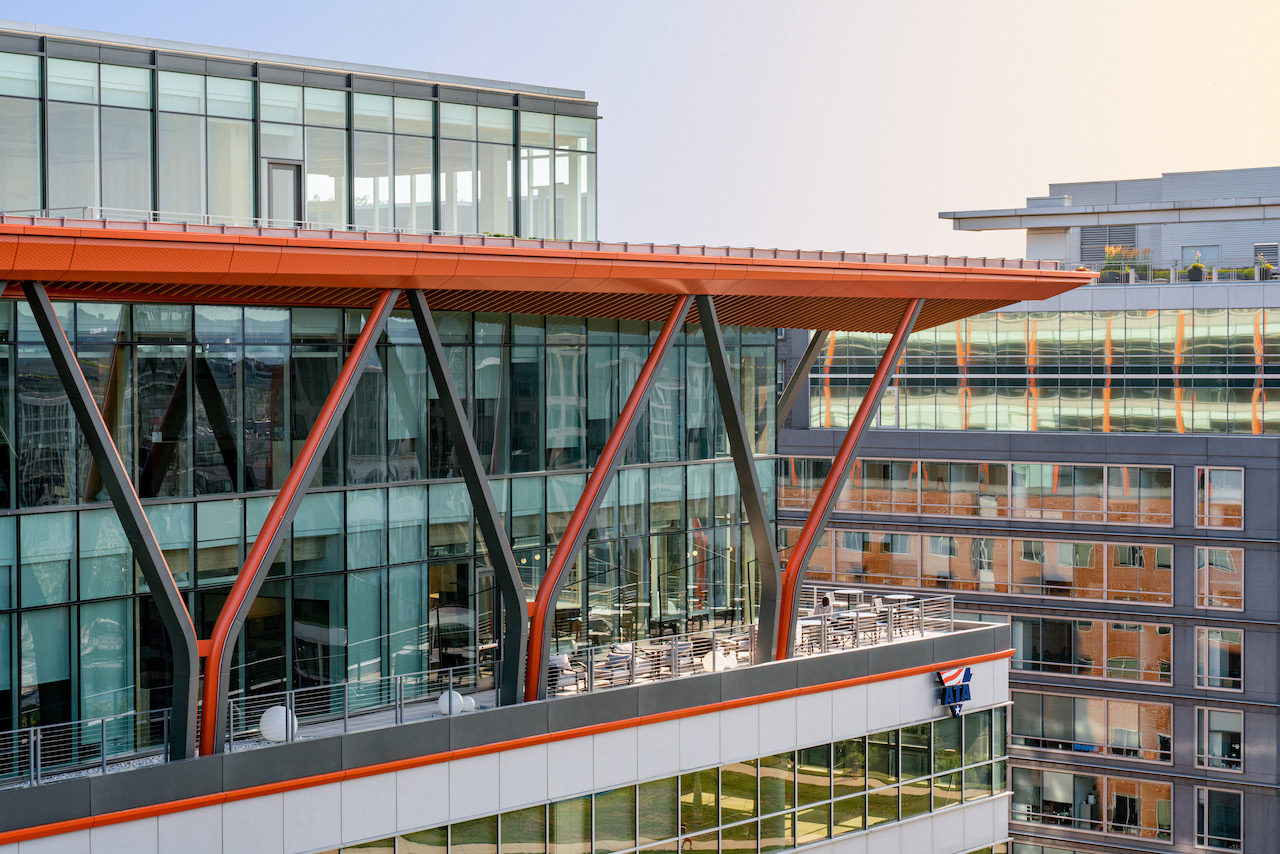 Architects also worked with Pure + Freeform, outfitting the exterior walls and ceilings of 80M with panels in the custom finish "Mars." pure + freeform worked with architects to match the color and gloss of the original solid finish, as well as modernizing the warm-hued panel.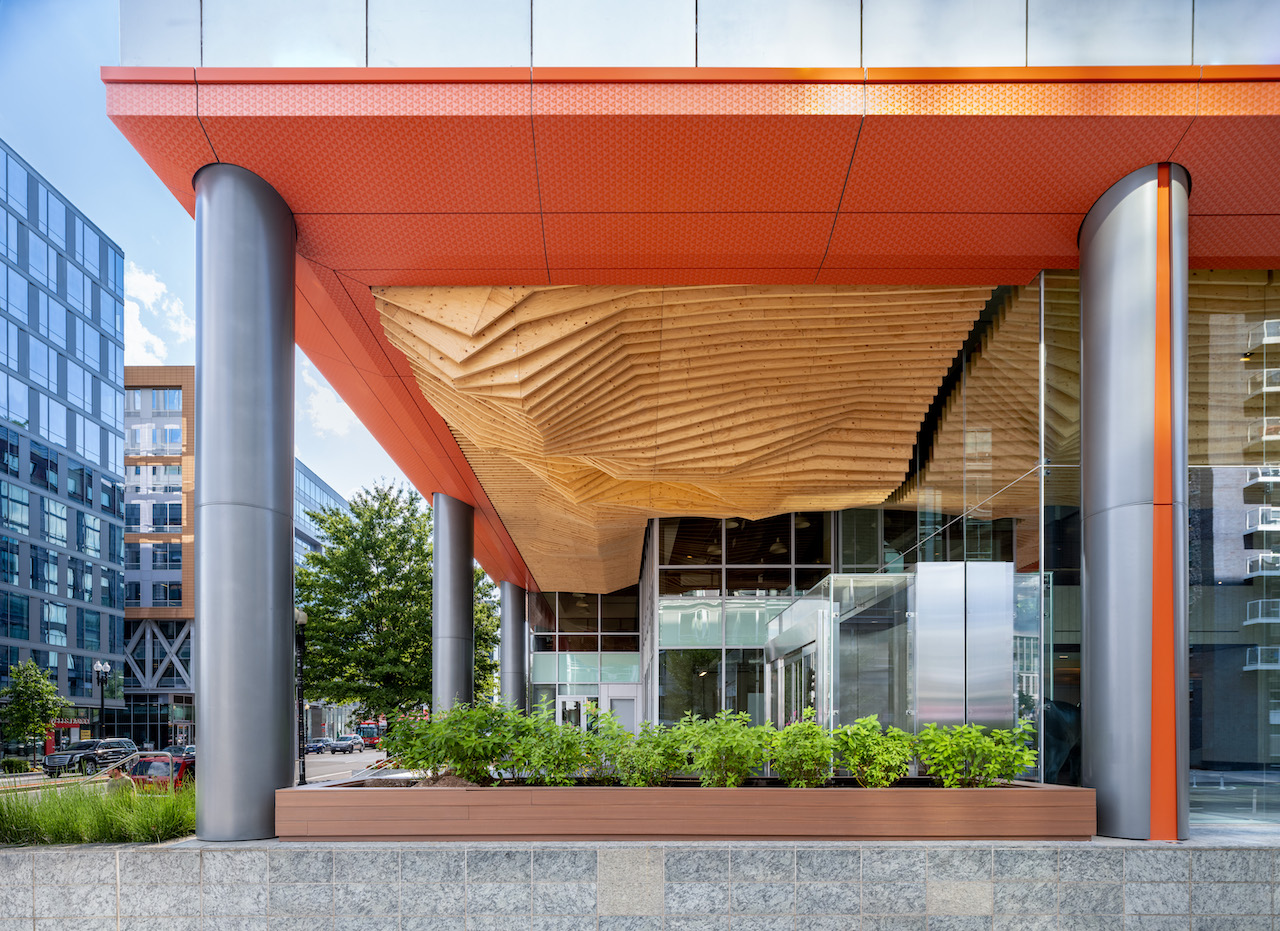 The terracotta-like custom finish, accompanied with a textured hexagonal patterned topcoat, provides a retro element to the building. The nostalgic and vibrant geometric detailing in the panels, juxtaposed to the innovative nature of the project, present a harmonious picture of the Riverfont District's history and its technological growth.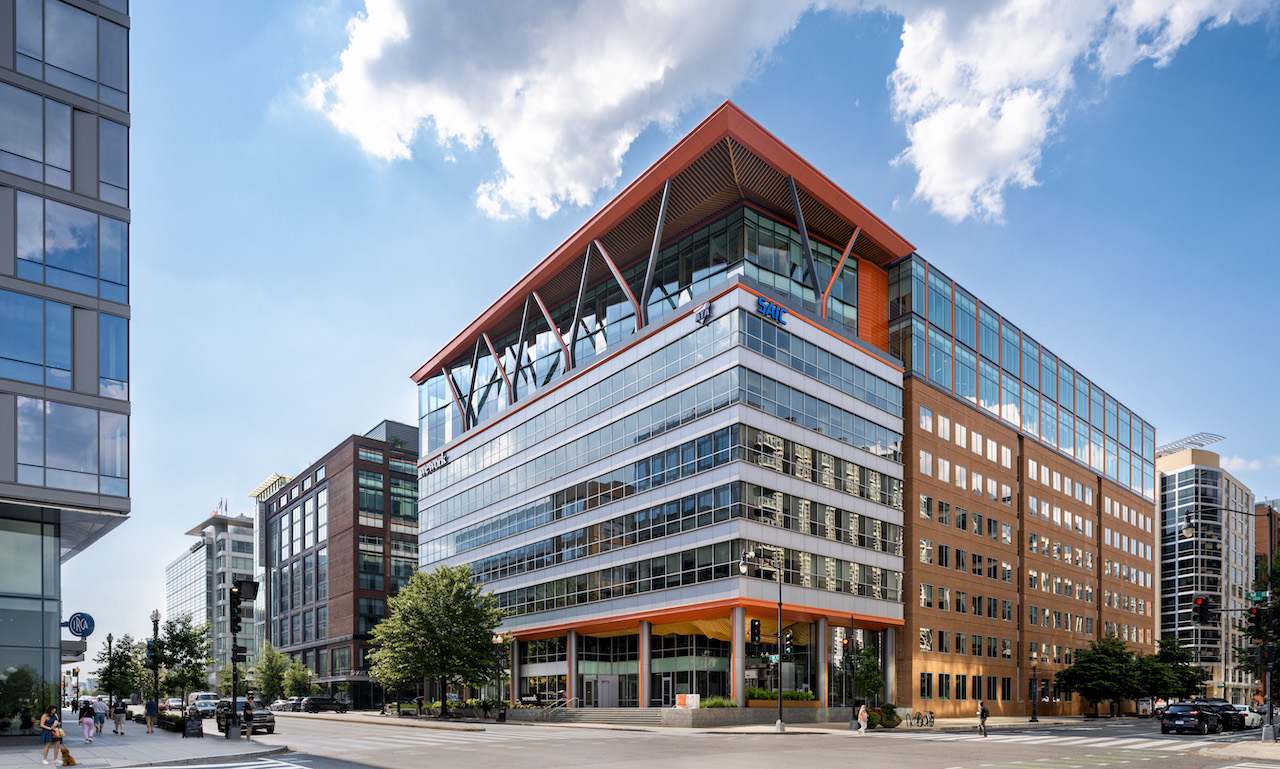 Fortified with Lumiflon FEVE resin, Pure + Freeform panels experience a plethora of advantages not offered by other coatings systems. The fluoropolymer provides unmatched weatherability, which helps prevent coating degradation. FEVE-based coatings also help reduce lifecycle costs, as their hyper-durability allows a coating to resist degradation in the face of UV radiation, salt, and water for decades.

Photography ©Ron Blunt