| | |
| --- | --- |
| Project Name: | Village Harbor Office |
| Project Location: | Lake Wylie, South Carolina |
| Project Completion: | Summer 2011 |
| Field Applicator: | All-Tech Decorating Company, Romeoville, IL |
| Project Supplier: | PPG Industries, Pittsburgh, PA |
The integrity and appearance of the 8,000 s/f metal roof of the Village Harbor Office was undermined due to the roof panels' loss of adhesion and red rust corrosion through the factory baked-on finish.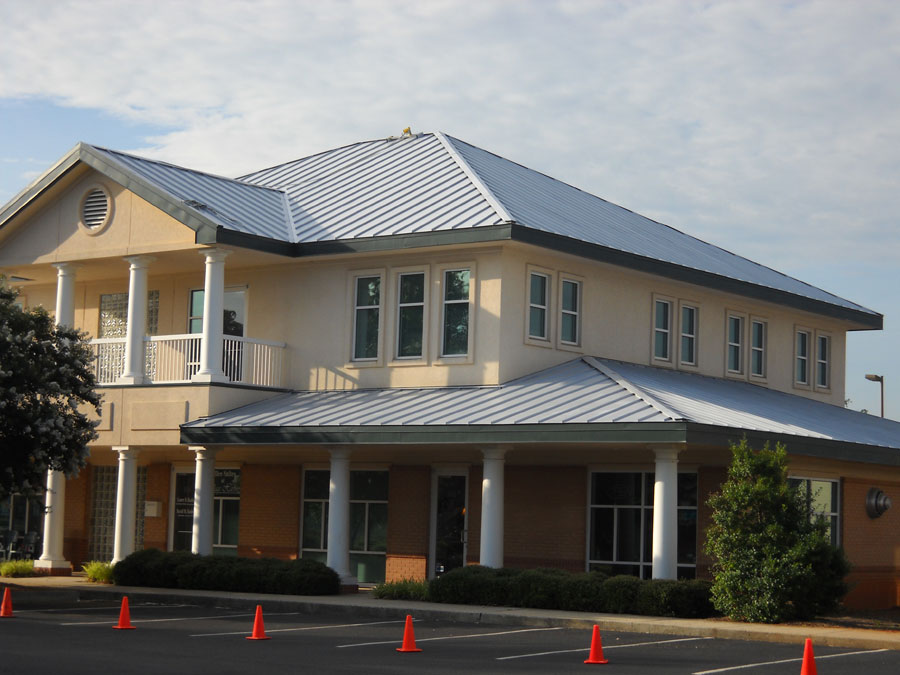 ©All-Tech Decorating Company
The Village Harbor Association, owner of the building, needed a low-maintenance, field-applied coating system that would withstand South Carolina's demanding climate, retain color strength and gloss, and offer a long term warranty.
All-Tech Decorating Company turned to PPG Industries, a leading coatings supplier based in Pittsburgh, PA, for a solution. The answer was PPG's Coraflon® ADS (air-dry system,) a field-applied fluoropolymer coating ideal for the refurbishing of weathered metal roofs. Introduced in 1995, Coraflon®, a paint manufactured with the LUMIFLON® (FEVE) resin system, fulfilled every requirement set forth by the Village Harbor Association and All-Tech.
Bob Ruff, sales manager of the specialty division of All-Tech has counted on LUMIFLON for nearly 20 years, and in the last 12 years alone, All-Tech, PPG, and LUMIFLON have successfully recoated millions of square feet of roofs and metal facades.
Ruff adds, "The color and gloss capabilities of LUMIFLON's topcoat system exceed all other coatings we've used. The primer packages from PPG are acutely refined for specifically answering the needs of architectural metal buildings with long-term warranties and weathering characteristics, which can match the factory baked-on counterparts. Moreover, the fluoropolymer coating system eliminates the need for a clear coat, which saves product and labor costs."
After removal of the existing finish, All-Tech created a 1.0-mil average surface profile. The coating system for repair included PPG Industries' epoxy primer, an all-purpose epoxy undercoat that provides excellent adhesion and corrosion resistance when used over properly prepared metal surfaces. The epoxy primer was applied at an average 4.0-5.0 mils dft (dry film thickness). Then, 1.8 mils dft of PPG Coraflon ADS fluoropolymer containing LUMIFLON (FEVE) resin technology was applied.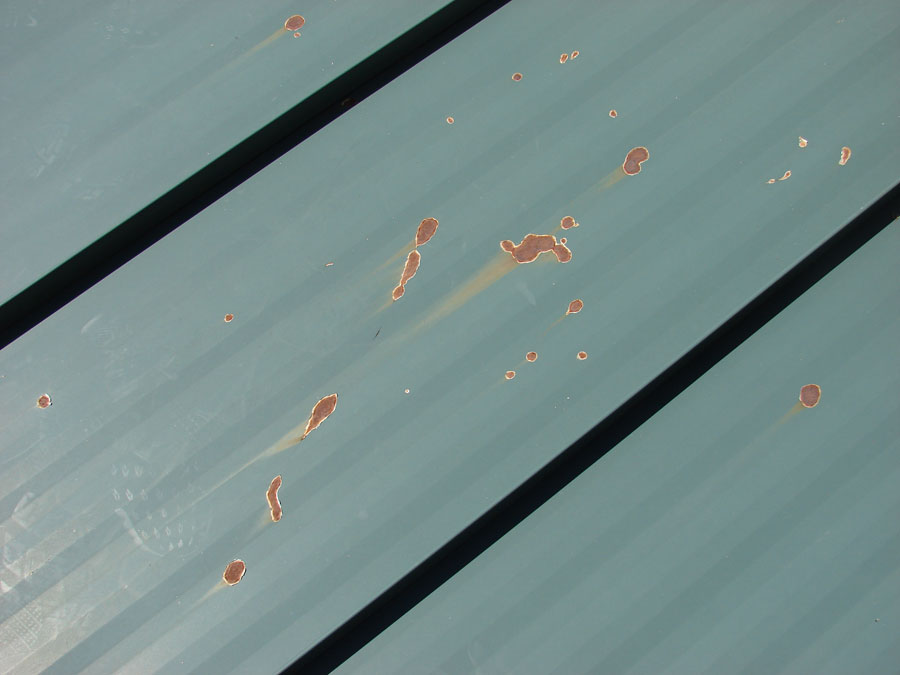 ©All-Tech Decorating Company
The result was a low maintenance, aesthetically pleasing roof capable of retaining its color and gloss through the long, intense summers of South Carolina.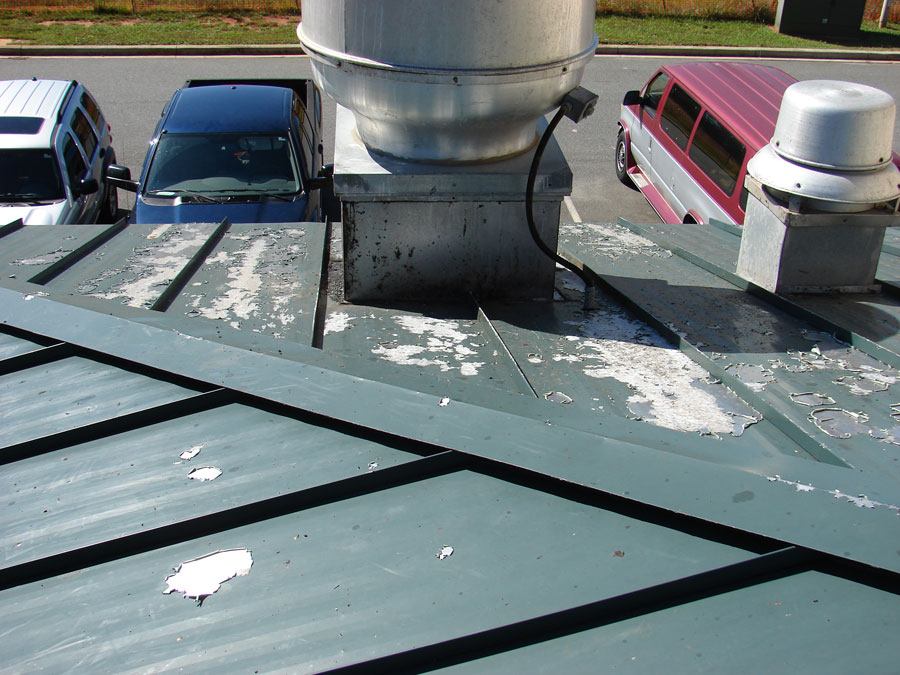 ©All-Tech Decorating Company
LUMIFLON®, a product of the Asahi Glass Company, is a solvent-soluble fluoropolymer that offers distinct advantages to the architectural market. LUMIFLON® provides architects with the option of using brighter colors and higher gloss, allowing gloss values as high as 90; offers the flexibility to be heat cured or cured at ambient temperature, giving fabricators a choice between shop application or application in the field; and can be used successfully on a number of materials, including steel, aluminum, fiberglass, concrete and polycarbonate for 30 years without fading.
ATD is a division at All-Tech Decorating Company; Romeoville, IL, which specializes in the application of high performance coatings on metal substrates, and mostly architectural standing seam metal roofing and curtain wall systems that have a baked on fluoropolymer finish.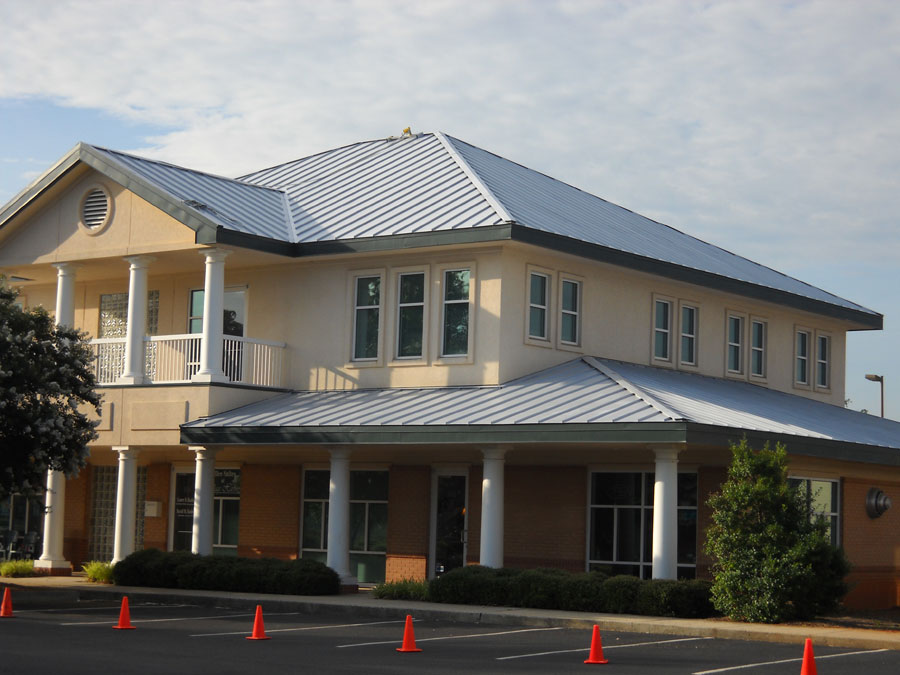 ©All-Tech Decorating Company
PPG Industries; Pittsburgh, PA, is a leading coatings and specialty products and services company, serving customers in construction, consumer products, industrial and transportation markets and aftermarkets. PPG has manufacturing facilities and equity affiliates in more than 60 countries around the globe.