Featured Projects:
Barbara Loar Library, Connecticut Children's Medical Center,
Konkuk University Art College Building
Project Locations:
Tucker, Georgia; Middletown, Connecticut; Seoul, Korea
Product:
4mm ALPOLIC®/fr and PE
Finish:
Solid & Metallic
Coating:
LUMIFLON FEVE resin
Since its creation in 1982, fluororesin paints based on LUMIFLON have been produced by manufacturers around the world and applied to thousands of architectural structures. As the first solvent-soluble fluoropolymer for coatings to be cured at room temperature, LUMIFLON based coatings have color vibrancy not obtainable with PVDF technology.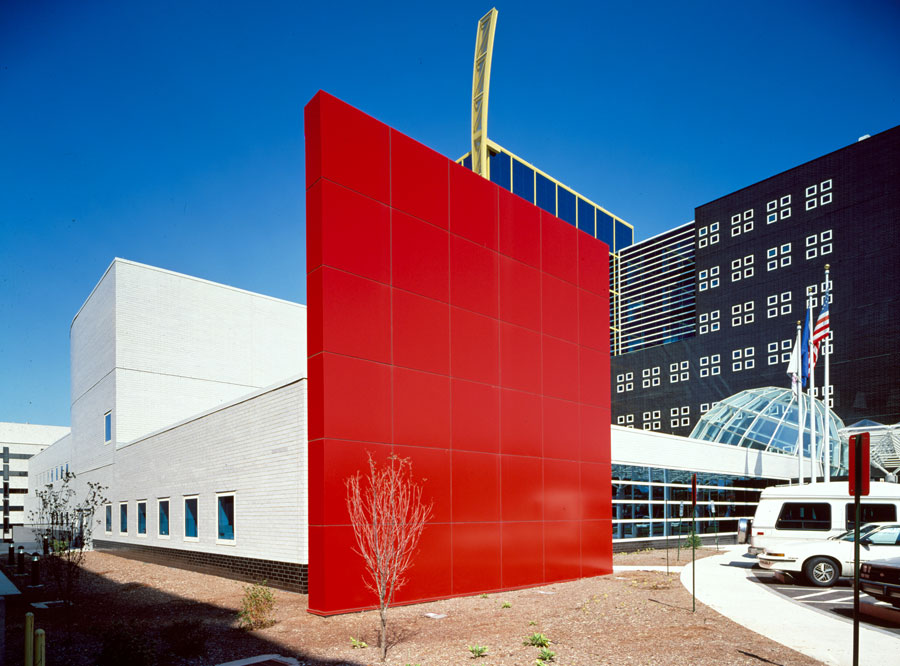 Connecticut Childrens Medical Center ©Mitsubishi Plastics Composites America
Due to the finishes' crystal clear quality, LUMIFLON produces a brighter, cleaner range of colors than its PVDF counterpart. In addition to a color range of over 230 colors, LUMIFLON FEVE based coatings retain their attractiveness for decades. Its ultra-weatherability and corrosion resistance allow the coating to not chalk, peel, discolor or fade regardless of harsh environmental conditions.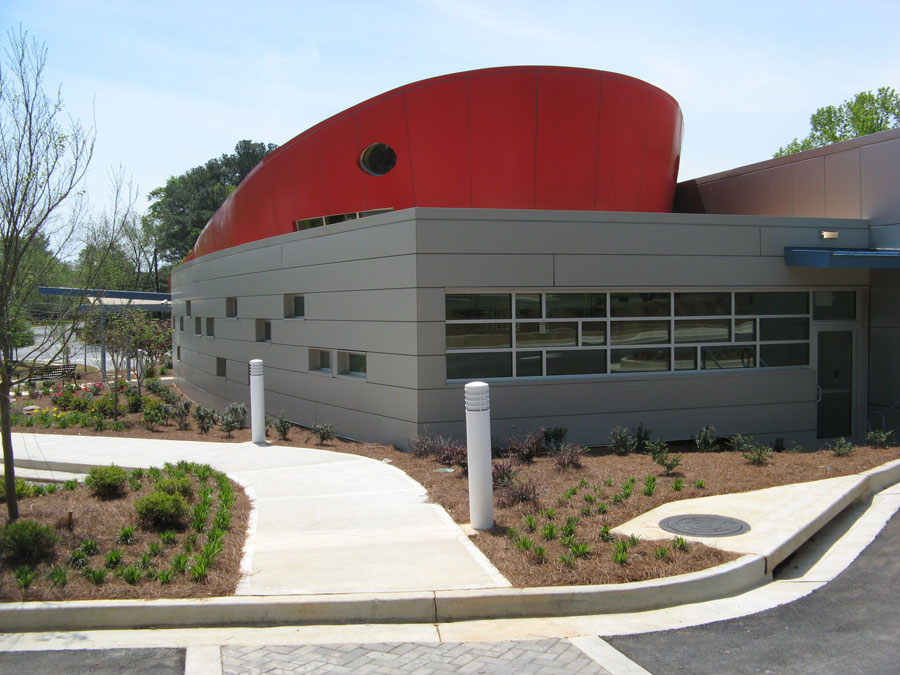 Barbara Loar Library ©Mitsubishi Plastics Composites America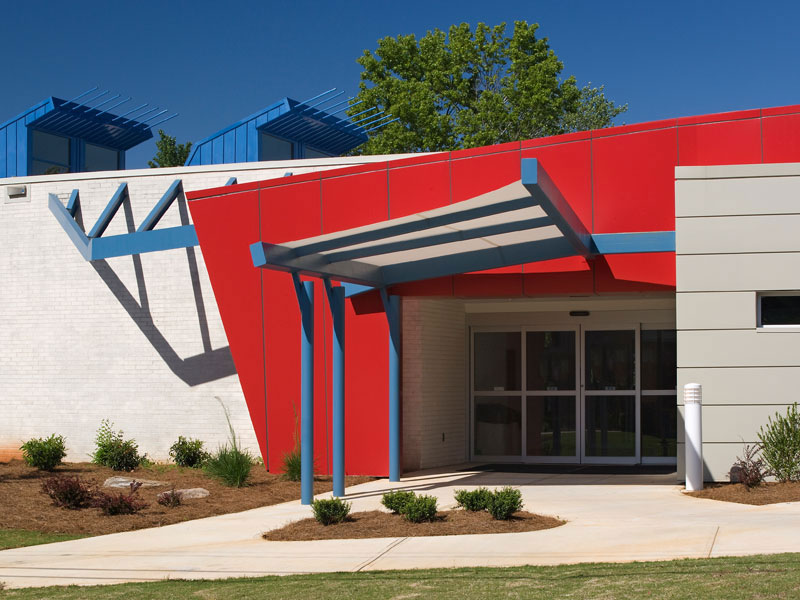 Barbara Loar Library ©Richard Wittschiebe Hand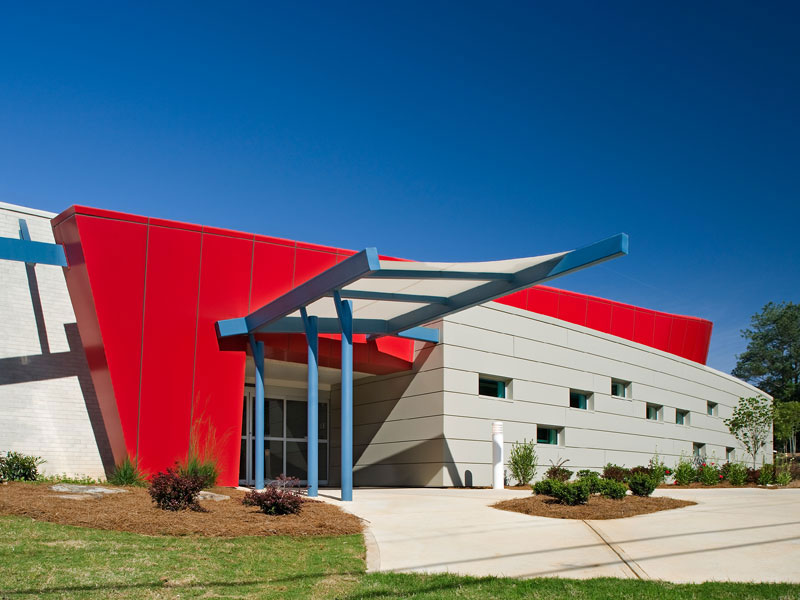 Barbara Loar Library ©Richard Wittschiebe Hand
LUMIFLON has been a leader in the architectural market of the coatings industry for over 25 years due to the resins' ability to be used on a variety of substrates including steel, aluminum, fiberglass, zinc, copper, construction plastics, recycled plastics, glass, and concrete. When applied to metal composite panels, FEVE resins are the primary choice for architects seeking a wide range of bright colors with higher gloss capabilities. Due to their excellent weatherability properties, it becomes the perfect coating for exterior building envelopes and facades.