FEVE fluoropolymer topcoats have been used in Japan for nearly four decades. Over the years, the material has been seen as the superior topcoat system in the bridge market due to numerous advantages. As a result, most bridges in Japan are coated with this technology. Some of these bridges, which were coated over 30 years ago, still showcase excellent color and gloss retention. Gaining momentum, this technology is utilized on bridges around the world.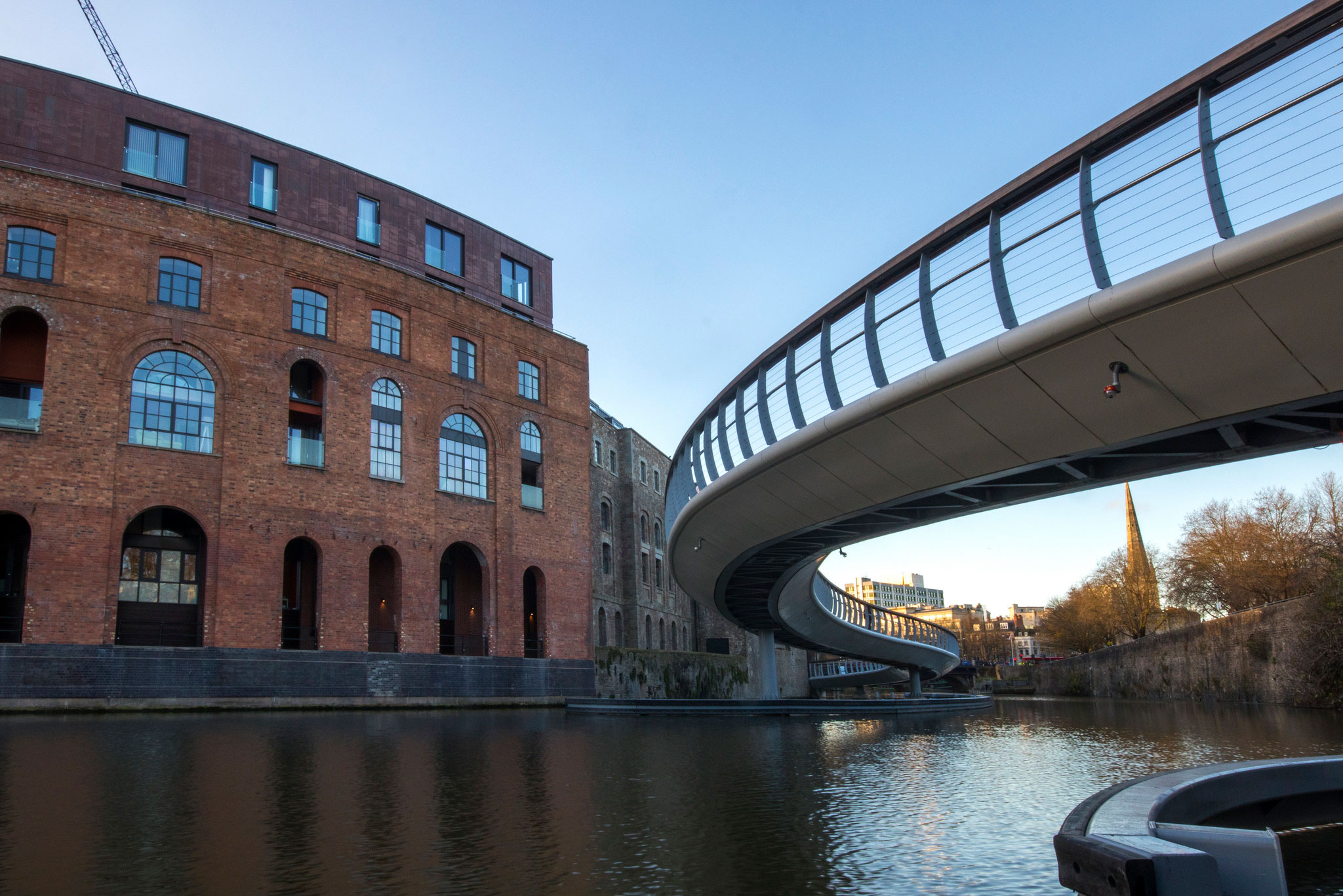 Castle Bridge Photograph courtesy of © Bristol Business News

The Castle Bridge is nearly 300 feet long, connecting Finzels Reach and the city center of Bristol. The bridge is composed of curved steel and timber decking and sits atop Bristol's historic waterway and has become a city landmark, serving both cyclists and pedestrians. The bridge offers a gateway to the ferry landing station, Castle Park, and popular shopping destinations.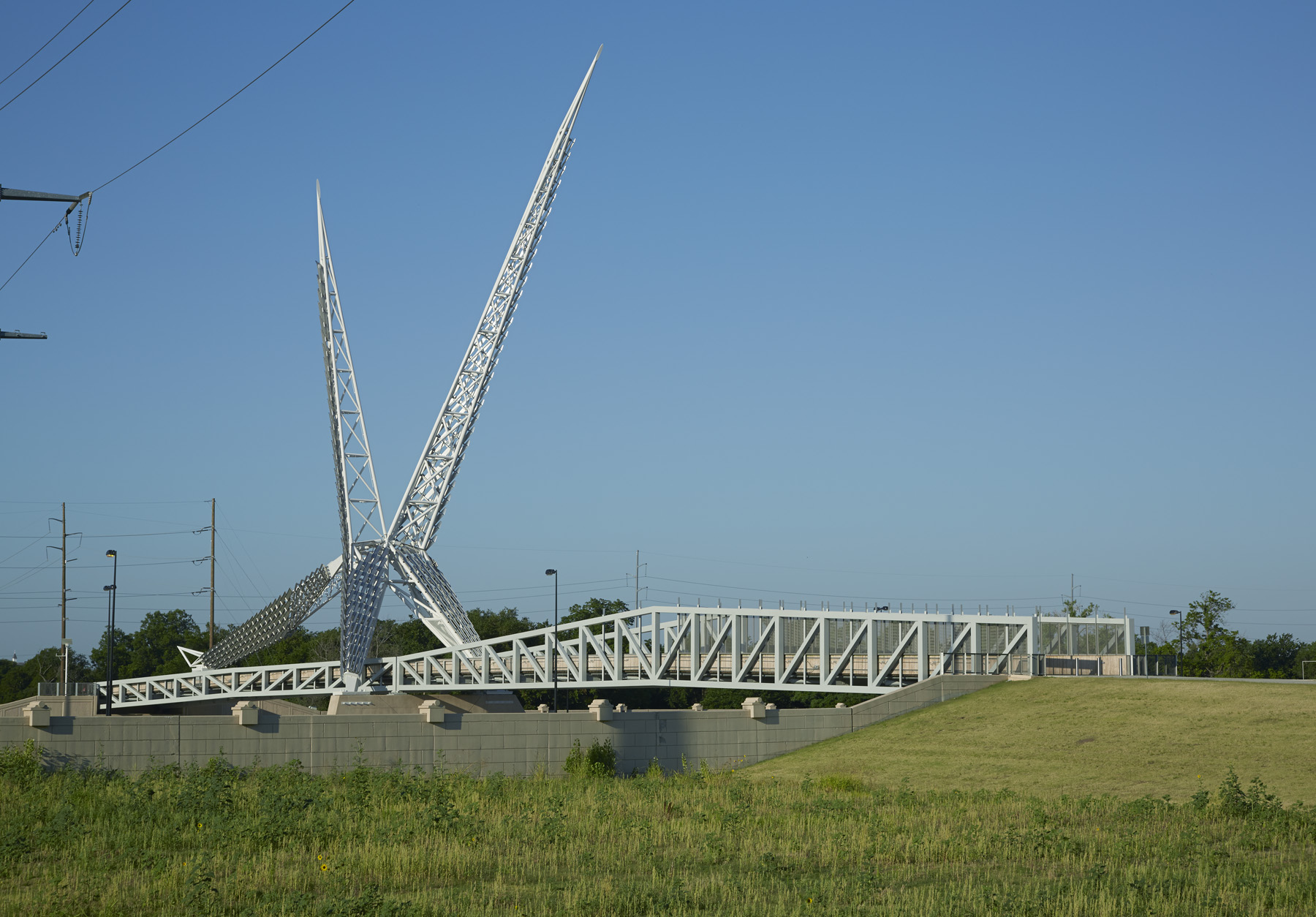 Skydance Bridge Photograph © Timothy Hursley courtesy of Butzer Architects and Urbanism

The Skydance Bridge was designed and built to withstand the most severe outdoor exposures that the Midwest can be subjected to. Oklahoma City also wanted a coating system that would last to prevent closing I-40 for recoating or maintenance. The 197-foot-tall steel bird structure at one end is based on Oklahoma's state bird, the scissor tailed flycatcher. The Skydance Bridge's aesthetic is complemented with the use of Tnemec's high-performance Series 1071 fluoronar industrial coating with Lumiflon FEVE resin with unparalleled durability and resistance against outdoor exposure.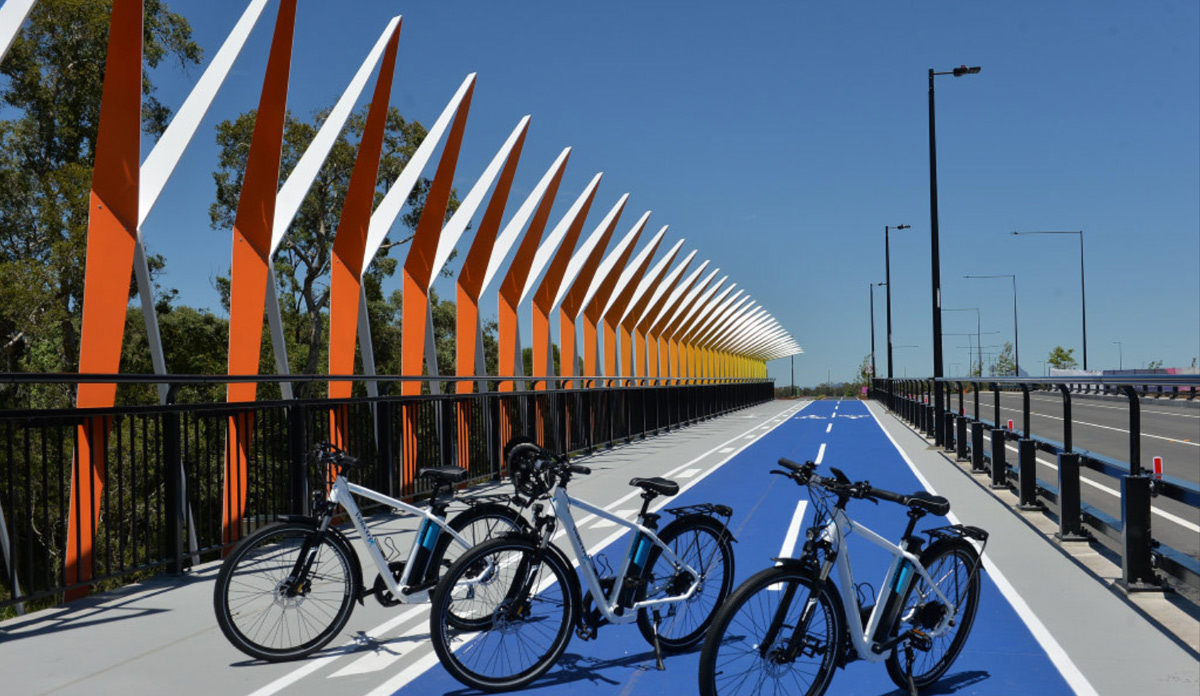 Aura Boulevard Bridge Photograph courtesy of ©Sunshine Coast Daily

The Aura Boulevard Bridge, located on the Sunshine Coast in Queensland, Australia, was a $5 million investment that took a year to construct. The structure, which serves as a two-way bridge for cyclists, is the newest method of entry into Aura. Aura is one of Australia's newest communities; the first in Australia to be built to the world's highest sustainability standards. The construction of the bridge was a major step in the development of the community.



Due to its fluorinated polyurethane-type chemistry, FEVE topcoats are used in exterior environments where ovens are not necessary to cure. This allows the coatings to be used on existing bridges directly in the field which results in both ease of application and reduced maintenance. Because no current coatings performance in the United States exist, coatings all over the country are in need of repair due to corrosion.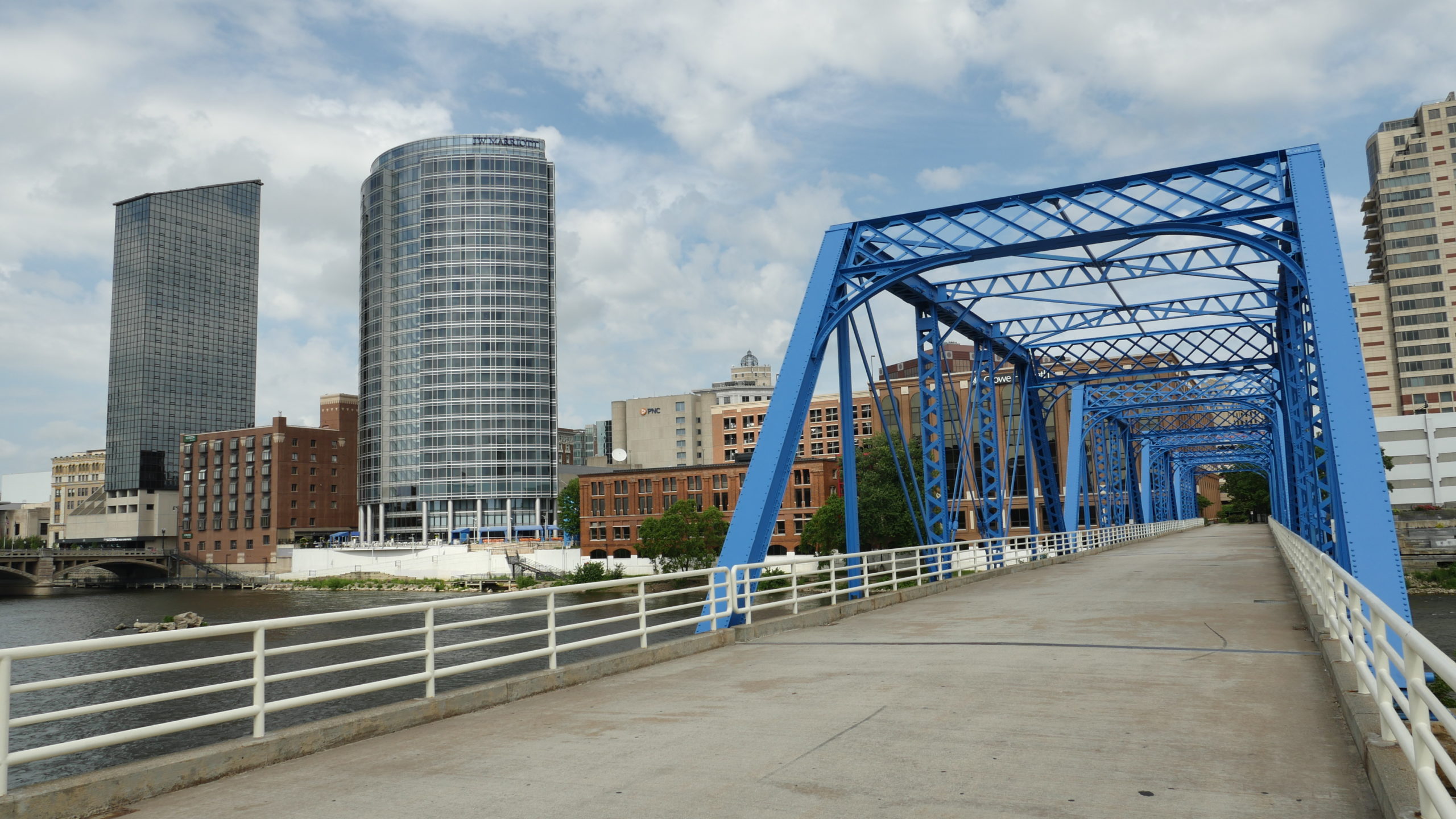 Blue Bridge Photograph courtesy of ©Experience Grand Rapids

The city of Grand Rapids is home to most of the metal truss bridges in Michigan. Above the Grand River sits the famous "Blue Bridge," which connects downtown with local museums and Grand Valley State University. Formerly a double railroad bridge, the Blue Bridge was converted to a footbridge to encourage non-motorized traffic.

In 2013, the city of Grand Rapids had the bridge repainted. Using Tnemec's Fluoronar high-solids fluoropolymer coating, the bridge retains its signature bright sky-blue color. The FEVE resins present in Fluoronar give the coating excellent corrosion and abrasion resistance against ice in the winter months of the Grand Rapids region.

LUMIFLON, a product of the Asahi Glass Company, is a solvent-soluble fluoropolymer that offers distinctive advantages to architectural and industrial maintenance markets. LUMIFLON provides architects and engineers with the option of using brighter colors and higher gloss, allowing gloss values as high as 90; offers the flexibility to be heat cured or cured at ambient temperature, giving fabricators a choice between shop application or application in the field; and can be used successfully on several substrates, including steel, aluminum, fiberglass, concrete, and polycarbonate for 35 years or more without fading.

Photography see below each image, Featured Image: Photography courtesy of Temple Point Finzels Reach