The Arlington Grove residential Building sits on a former industrial site in Dulwich Hill, Australia. Designed by Smart Design Studio, the building features nearly 250 residential apartments with a mixed-use area for retail. The development is comprised of four buildings that take advantage of both the lush, landscaped area and natural light.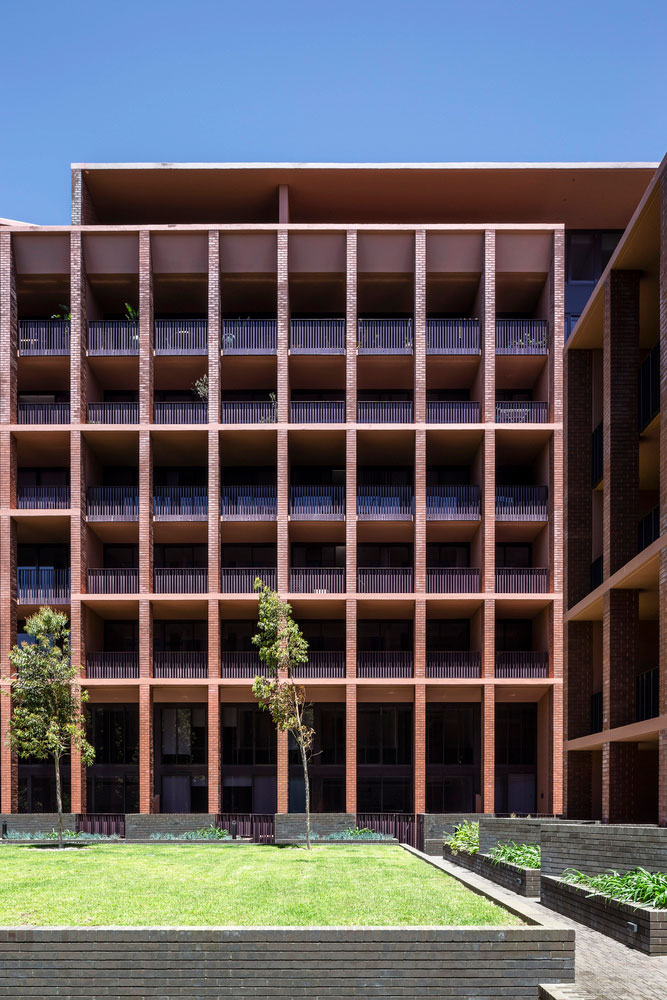 Photography ©Ross Honeysett

Community spaces were implemented into the design as well to promote resident activities on site such as meetings and parties. In addition to the communicative spaces, there was a heavy emphasis on the production of usable green spaces for residents as well.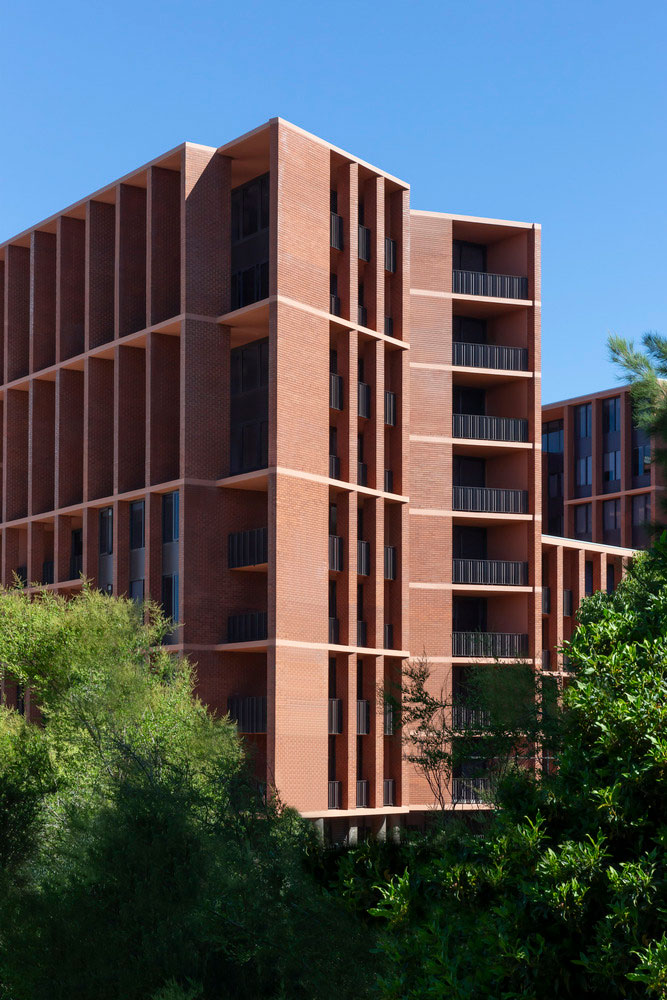 Photography ©Ross Honeysett

The architects describe, "Carefully composed, long elevations referencing classical buildings are framed by articulated corners. Expressed slabs serve a dual purpose, both supporting the leaves of brickwork along the façade and visually breaking the building into segments… Their elegant vertical orientation also provides depth to assist in passive solar control, protecting building interiors from high angle sun while allowing in low angled winter sun."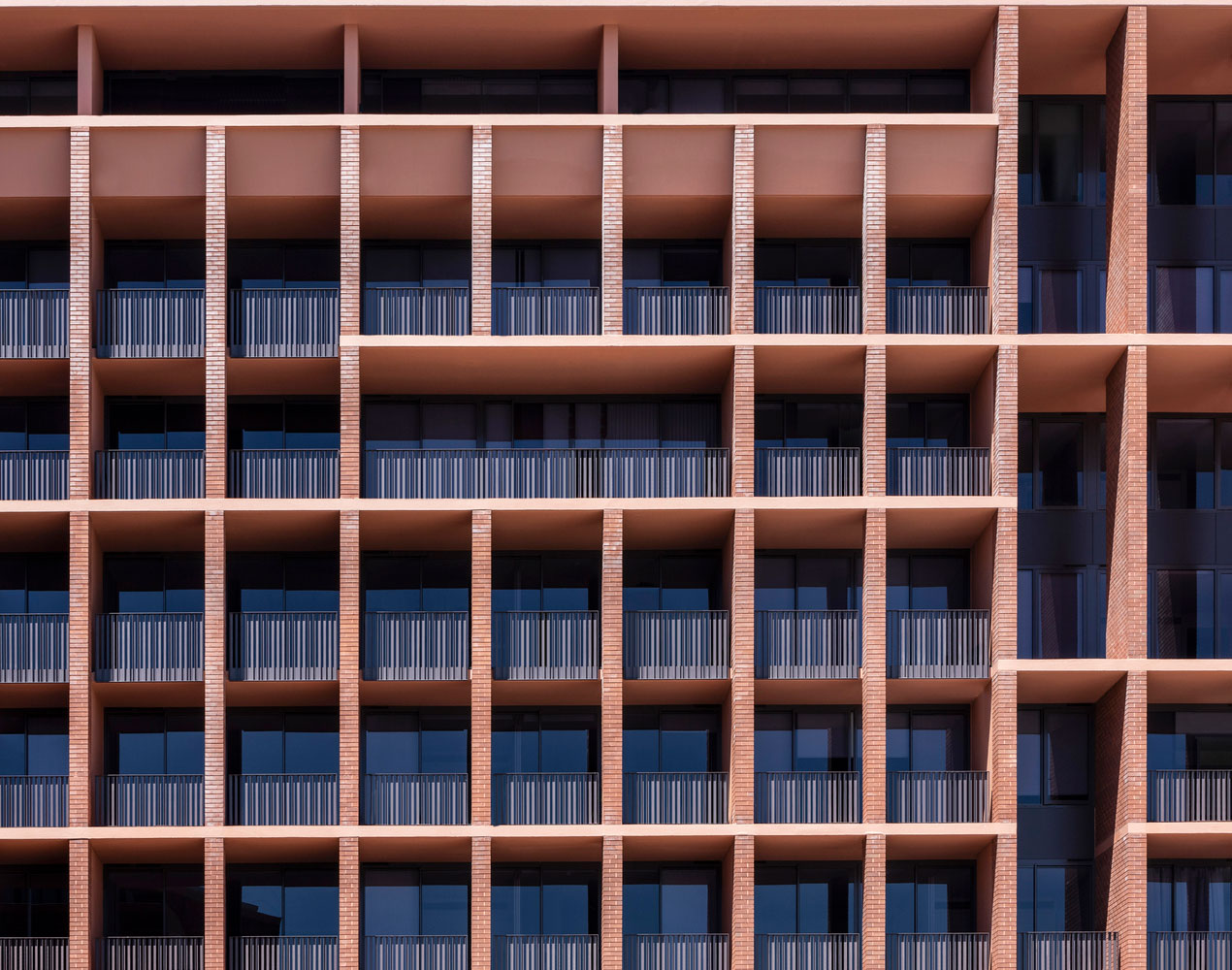 Photography ©Ross Honeysett

In addition to the building's heavily bricked façade, it is also comprised of Vitrapanel prefinished compressed fiber cement. The CFC material is used on the building's windows, meeting both fire and building code regulations. This noncombustible material is manufactured in Australia and prefinished with Lumiflon FEVE V700 fluoropolymer.

Substrates which feature FEVE resin technology are provided with longevity and durability in addition to excellent color and gloss retention, anti-corrosion and graffiti properties, and superior weatherability, essentially protecting architectural coatings from UV radiation, water, salt and other elemental deterrents that contribute to coating degradation.

Photography: Ross Honeysett