Considered to be Japan's greatest engineering feat, the Akashi-Kaikyo Bridge is the longest and tallest suspension bridge in the world. Although its inception stems from a tragic ferry accident, the engineers ensured that the bridge was to be safe, stable and would endure a long coating life-cycle before any maintenance was needed. In order to prevent corrosion from the coastal region on which the bridge is situated, as well as road salts during snow, the bridge's metal surfaces were coated with a Lumiflon fluoropolymer topcoat.
The bridge spans four miles, with two concrete foundations that are anchored over 100 meters below sea level. The bridge is subjected to currents that average 14 KPH, and because of its location in a typhoon region, winds that can reach speeds of 290 KPH. It also serves as one of Japan's busiest bridges, with thousands of vehicles that cross the bridge and thousands of ships that sail underneath it daily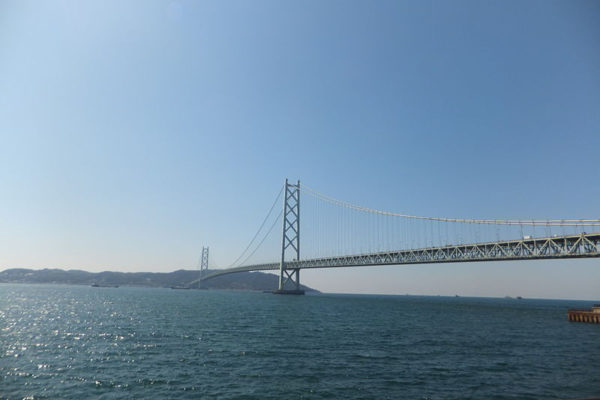 Engineers tested a 40 meter-long model of the bridge through a variety of simulated weather and typhoon tests. The engineers and designers had to be sure that the bridge would be able to withstand the harshest conditions possible.
During construction, the Japanese Ministry of Land, Infrastructure, Transport and Tourism rewrote the "Japanese National Specification for Steel Bridge Coatings," which would now include a mandatory flouoropolymer topcoat for coastal bridges. The Akashi-Kaikyo Bridge was completed after ten years of construction and opened in 1998. The bridge sports a beautiful gray-green paint job with a Lumiflon fluoropolymer topcoat to maintain gloss and enhance corrosion resistance to the suspension bridge's metal surfaces.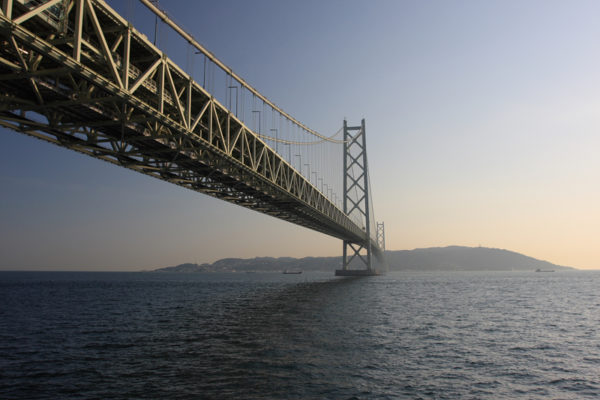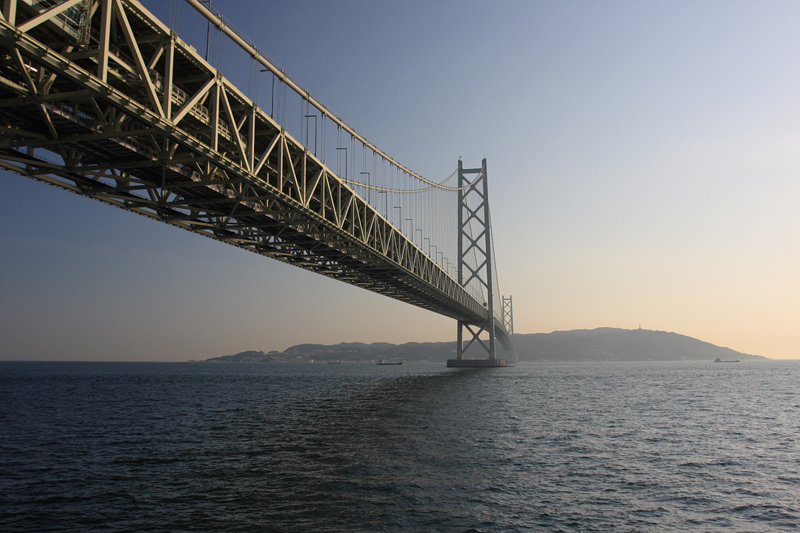 Not only does the Akashi-Kaikyo Bridge serve as the world's premier suspension bridge, it's the most prolific example of Lumiflon FEVE resin coatings in an industrial setting. It may be the longest, tallest, most expensive suspension bridge ever built, but its meticulous planning and high-performance materials continue to prove that it will exceed service life expectations.
Images courtesy of Derek Jensen.