Although much of America's infrastructure remains standing, many of the highways and bridges were not designed for life spans of over 40 to 50 years. Consequently, steel bridges all over the country are crumbling and/or corroding, posing a risk to users, as well as the environment.
Typically used on projects where aesthetic performance is a major factor, FEVE fluoropolymer coatings have also been featured on bridges, where low maintenance, ease of applicability and long life cycles are desired.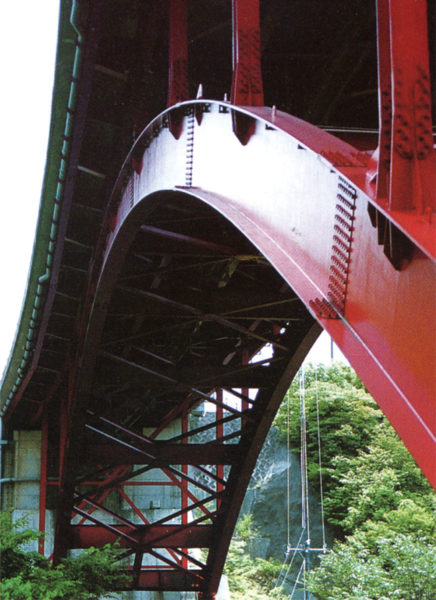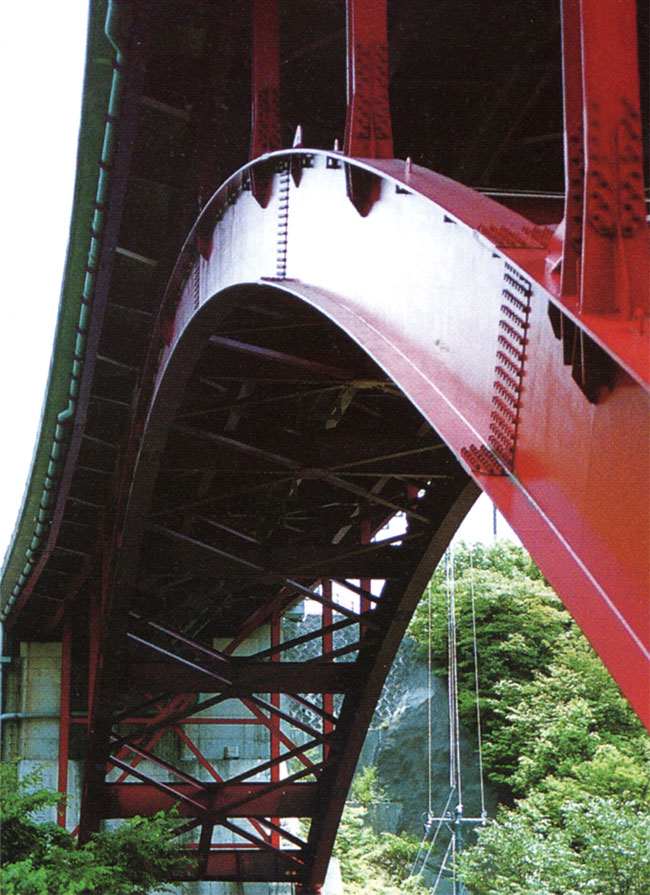 In 1990, Japanese road authorities revised the "Japanese National Specification for Steel Bridge Coatings" to require fluoropolymer topcoats for added durability and corrosion resistance. By 2005, the specification was rewritten to require FEVE fluoropolymer topcoats, which retain the best weathering properties and corrosion resistance of any coating system available. The Tokiwa Bridge in Japan was one of the first bridges to feature a Lumiflon fluoropolymer topcoat for both aesthetic and anti-corrosion properties, serving as a precedent for steel bridges in the United States.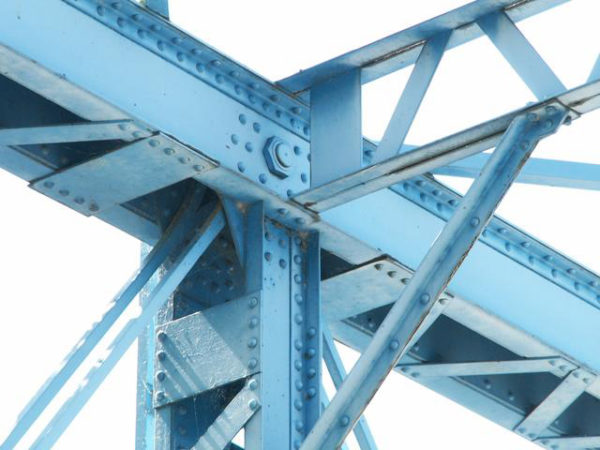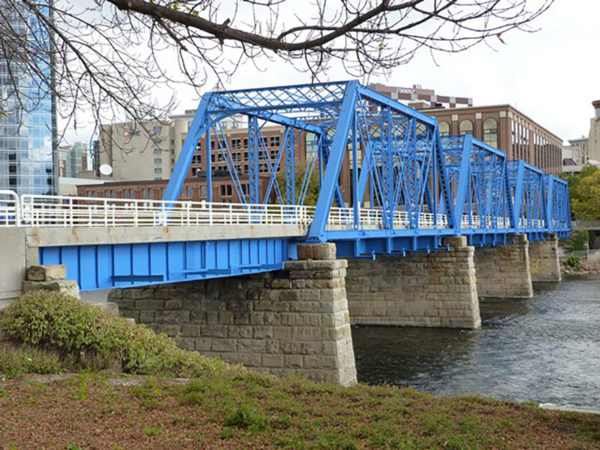 The "Blue Bridge" in Grand Rapids, MI was restored with tnemec's fluoronar coating with FEVE fluoropolymer resins. Its former coating had succumb to chalking, peeling and corrosion of the steel surfaces underneath. The coating system was applied on site and cured under ambient temperatures shortly after spraying.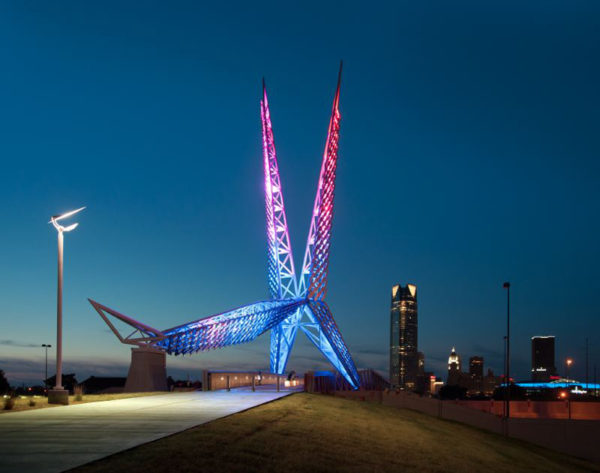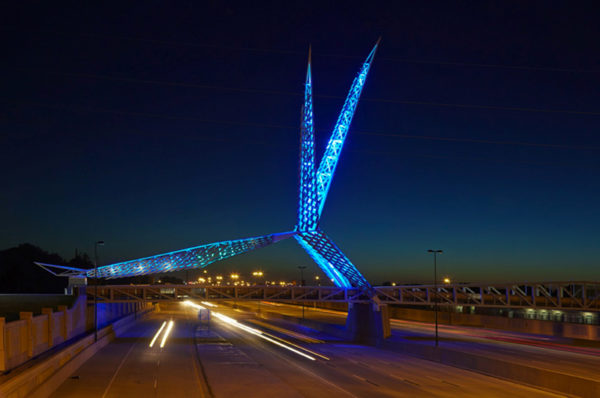 Another famous American bridge, the Skydance Bridge in Oklahoma City, OK, was constructed with steel tubing that had Fluoronar coatings applied to the steel tubing at the applicator's facility. The fluoropolymer coating provides maximum ultraviolet protection for the steel and its durability during transport only required minor touch ups, allowing for an easy on-site installation.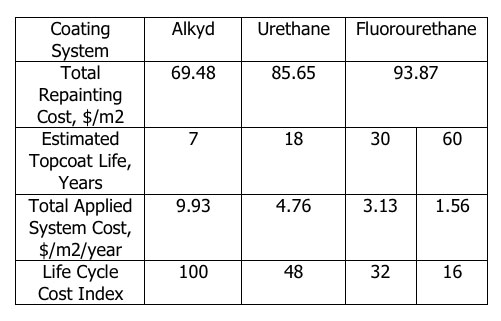 The expected life cycles of typical steel bridge coatings, such as alkyds and polyurethanes, are far less than FEVE fluoropolymer coatings. As a result, these coatings must be reapplied more often to provide an optimal level of protection, whereas FEVE fluoropolymer coatings can last well over 30 years.
The majority of America's steel bridges are in less than ideal condition. By the use of inferior coating systems, many of the nation's bridges experience frequent coating failures, prompting the need to recoat. In most cases, recoating is delayed for a variety of reasons, which can lead to further corrosion of the steel substrate underneath. With FEVE fluoropolymer coatings, the longevity and aesthetic property of steel bridges are increased, while decreasing the urgency for maintenance and possibly eliminates the need for recoating during the lifespan of the bridge itself.