Lumiflon FEVE resins are renowned for their flexibility to be formulated in a variety of coatings, from solvent- to water- based, as well as powder coatings. When used in powder coatings, FEVE fluoropolymer coatings meet and exceed the highest American Architectural Manufacturer's Association (AAMA) Specifications for Paint and Architectural Powder Coatings.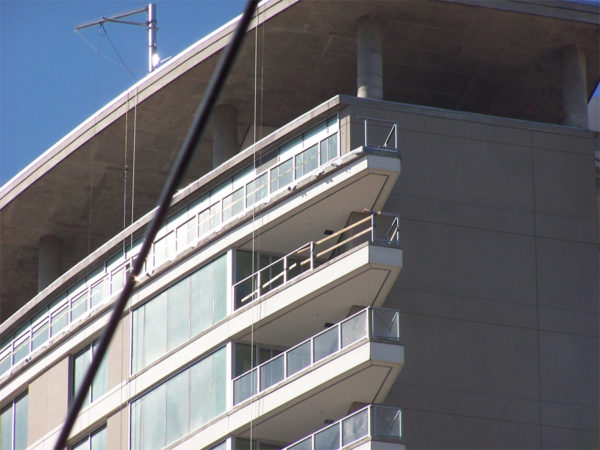 For the construction of the Cirque Condos in Dallas, texas, the building owners required long-term aesthetic and functional protection on the aluminum handrails for individual condominium balconies. Quality Powder Coating was chosen to apply IFS Coatings' IFS 500FP powder coating with Lumiflon FEVE fluoropolymer resins, which meet and exceed the AAMA 2605 specification.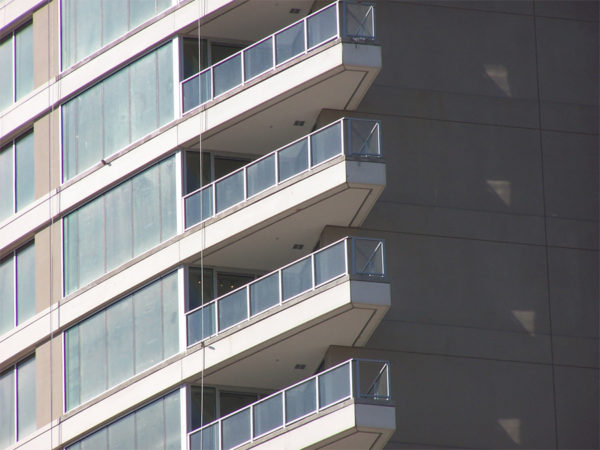 The handrails were coated at the Quality Powder Coating facility in Carrollton, Texas, where they received a single coat of IFS 500FP in a custom silver color and thermoset to provide a uniform and solid finish. Additionally, no primer is necessary with IFS 500FP with FEVE fluoropolymer powder coatings to achieve the AAMA 2605 specification, minimizing work needed and turnaround time.
LUMIFLON®, a product of the Asahi Glass Company, is a fluoropolymer resin that offers distinct advantages to the architectural market. LUMIFLON® provides architects with the option of using brighter colors and higher gloss, allowing gloss values as high as 90; offers the flexibility to be heat cured or cured at ambient temperature, giving fabricators a choice between shop application or application in the field; and can be used successfully on a number of materials, including steel, aluminum, fiberglass, concrete and polycarbonate for 30 years without fading.
Quality Powder Coating of Carrollton, TX, is a full service powder coating facility with over 20 years experience, with a 75,000 square foot facility that offers an array of services including media blasting, powder coating, liquid coating and decorative coating.
ifs coatings; Gainesville, TX, is a manufacturer of various thermosetting powder coatings. IFS has over 55,000 colors in their database, with over 300 stock colors, including the full RAL color range. Along with custom manufacturing for customers specifications, IFS coatings are available internationally from large to small batch orders.
Images and information courtesy of © Quality Powder Coating.