Castle Bridge is nearly 300 feet long. Connecting Finzels Reach and the city center of Bristol, the bridge is composed of curved steel and timber decking. The bridge sits atop Bristol's historic waterway and has become a city landmark, serving both cyclists and pedestrians. The bridge offers a gateway to the ferry landing station, Castle Park and popular shopping destinations.

Cubex, residential, commercial and mixed-use developer in Bistol, says the bridge is part of their greatest vision for the city to "create plenty of car-free landscaped public spaces within the quarter, to draw people in and foster a real sense of community."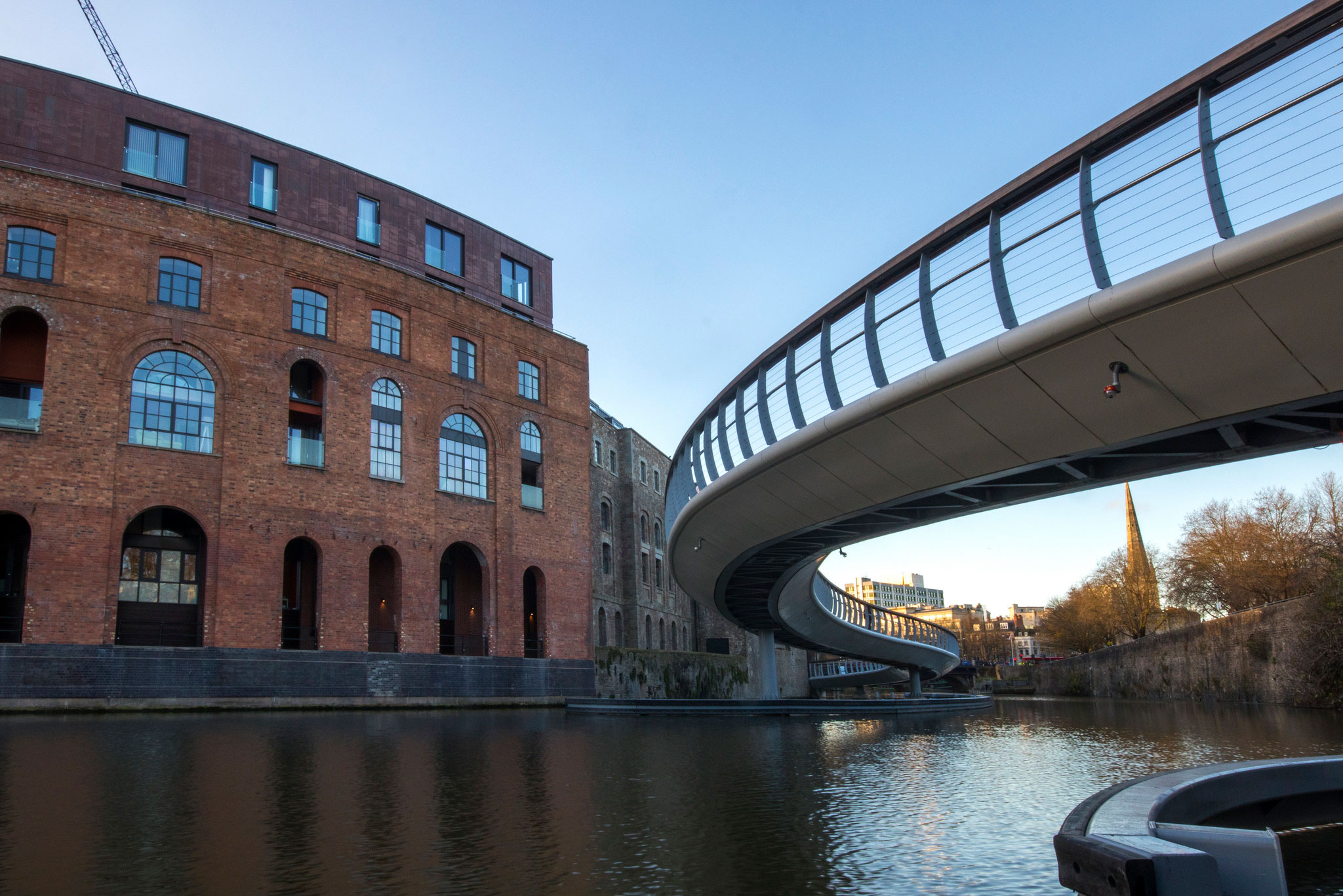 Photography courtesy of Bristol Business News

The construction of the bridge was quite challenging, requiring materials be sent on site by barge. Additionally, the site required specialized divers to provide survey data in preparation for the work done beneath the waterway. The Bridge's representatives describe, "Its unusually sinuous shape was designed so the bridge would have the minimum gradient possible between either side of the Floating Harbour. The eye-catching structure will be a lasting legacy of the Finzels Reach development—a unique footbridge that will be enjoyed by people for many years to come."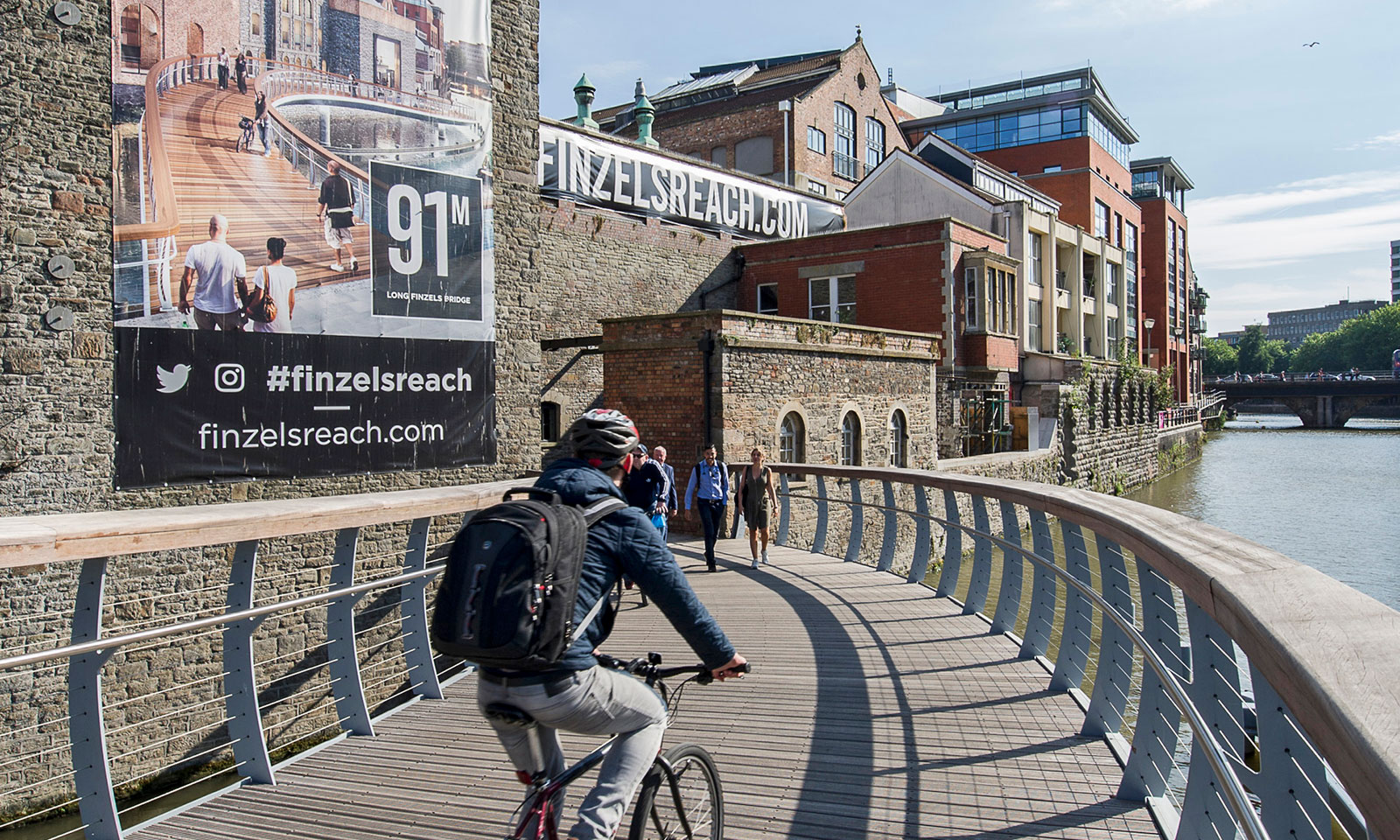 Photography courtesy of Temple Point Finzels Reach

The bridge employs A&I Coatings' Vitreflon 700HB, a low-VOC fluoropolymer that features Lumiflon FEVE resin. High-performance coating systems that contain Lumiflon FEVE resin offer architectural surfaces a plethora of different benefits, all of which ultimately help maintain the structural integrity of the coatings.

Substrates which feature FEVE resin technology are provided with longevity and durability in addition to excellent color and gloss retention, anti-corrosion and graffiti properties, and superior weatherability, essentially protecting architectural coatings from UV radiation, water, salt and other elemental deterrents that contribute to coating degradation.