Although constructed over a decade ago, the Guthrie Theater in Minneapolis, Minnesota still boasts its signature façade. Designed by French architect and Pritzker Prize winner Jean Nouvel, the building seizes inspiration from historic Minneapolis.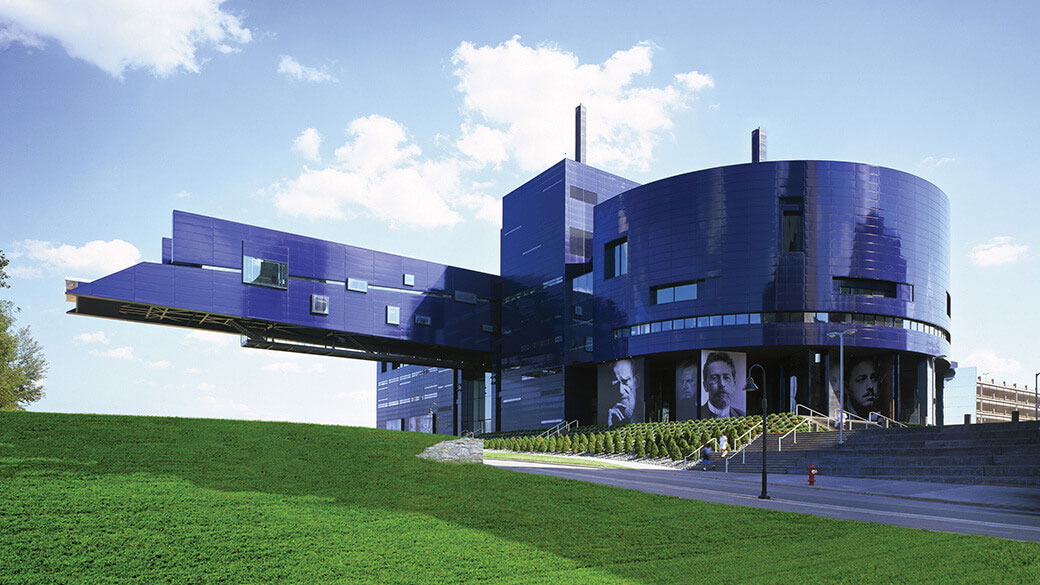 photography ©Guthrie Theater

Nouvel describes, "If Minneapolis had not had its waterfalls, boasts would not have stopped there, mills could never have been built, and it would have remained a village. And if Tyrone Guthrie had not had the imagination to build a popular theater, a hall as unique and revered as the Gutherie's thrust hall would never have seen the light of day."

The theater is located near the falls and old mills of historic Minneapolis. Nouvel is renowned for his buildings, that interestingly have no real signature design to the architect. Instead his buildings are adaptive, as he described to the NY Times, "Generally, when you say context, people think you want to copy the buildings around, but often context is contrast. The wind, the color of the sky, the trees around—the building is not done only to be the most beautiful…it's done to give advantage to the surroundings."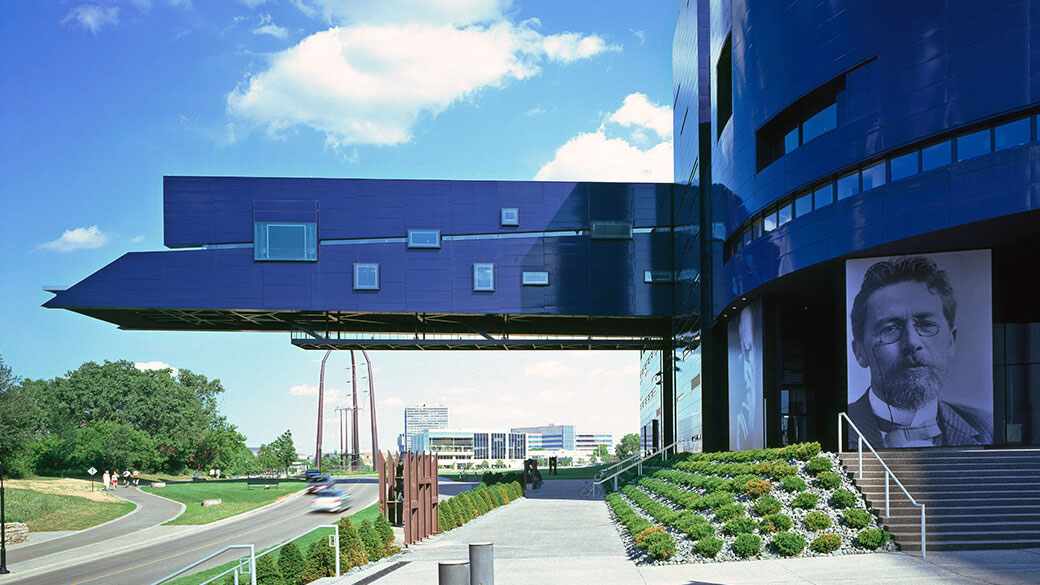 photography ©Guthrie Theater

"This is why the architecture of the Guthrie, by its volumes and colors, can be read as a far-off echo of silos, and why the shared lobby advances like a bridge to contemplate the waterfalls; and why the lighted signs above the adjacent silos create a dialogue with those of the theater, and why industrial bridges take the place of skyways, and why, finally, next to the direct re-interpretation of the thrust hall, two new theatres, one frontal, the other flexible, complete the industrial metaphor of the new Guthrie," Nouvel further explains.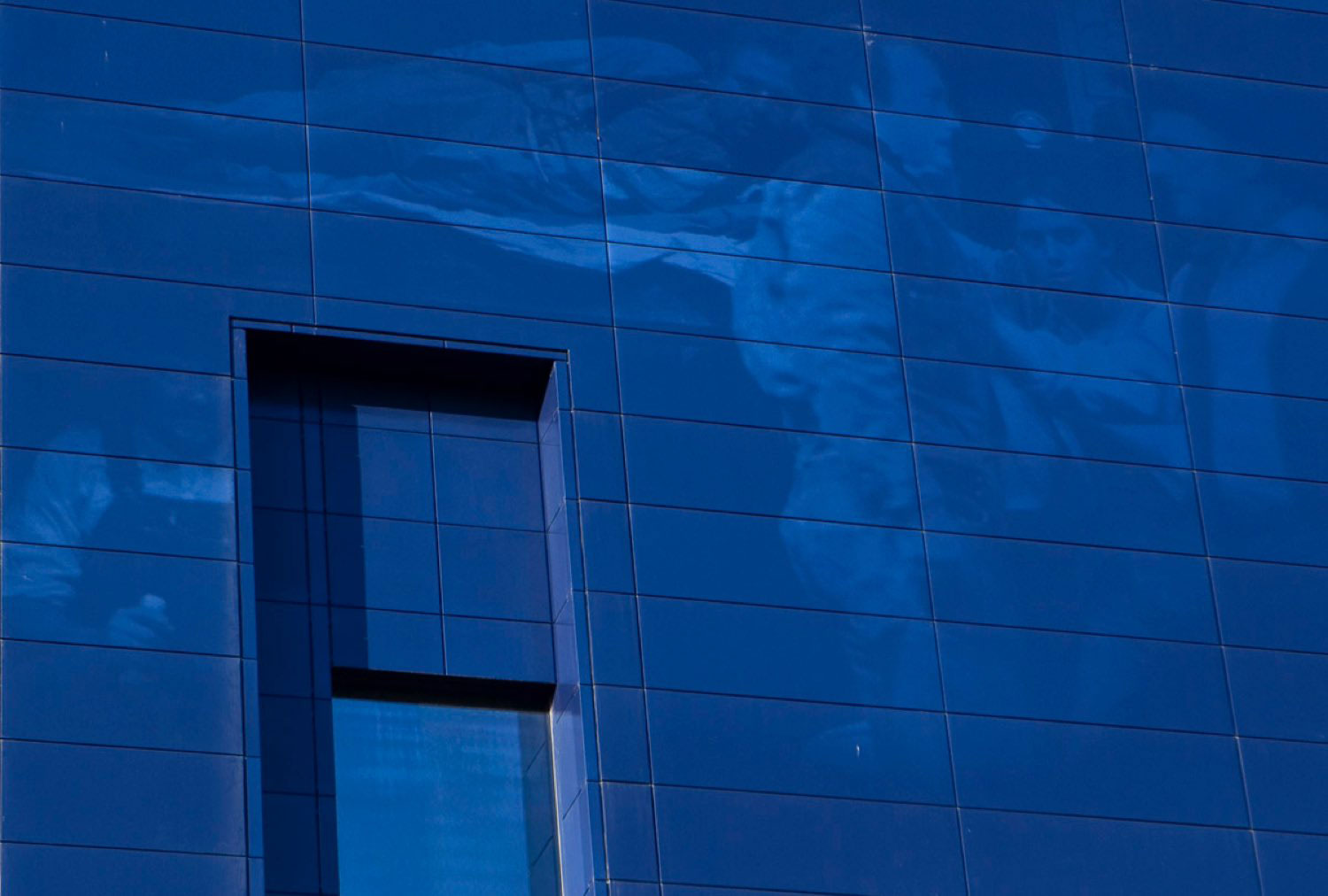 photograph © Valspar® Valflon

The signature colorway of this show-stopping façade is features a custom Guthrie Blue Valflon coating. Valflon from Valspar® is a fluoropolymer (FEVE) resin-based coating that is highly resistant to weathering, airborne chemicals, acid rain and most cleaning solvents used to remove graffiti. The coating features LUMIFLON FEVE resin technology which accounts for its unparalleled gloss retention and longevity. The FEVE fluoropolymer resin creates a coating system that is hyper-durable and long-lasting in the face of UV radiation and other elemental deterrents without sacrificing a polished appearance.

information courtesy of the NY Times and Jean Nouvel
photography © Guthrie Theater