Owner: City of Campbell
Engineer: Waters Engineering
Field Applicator/Fabricator: Maguire Iron
Coatings Manufacturer: Tnemec Company Inc., Series 700 Hydroflon

The City of Campbell is a small town in Missouri. The town is renowned for its community events; Easter egg hunts, 4th of July fireworks, and of course the annual Missouri Peach Fair. Also called the "Peach Capital of Missouri," Campbell has been hosting peach-related events since 1944. In 2011, the once one-day festival event expanded to a seven-day peach extravaganza.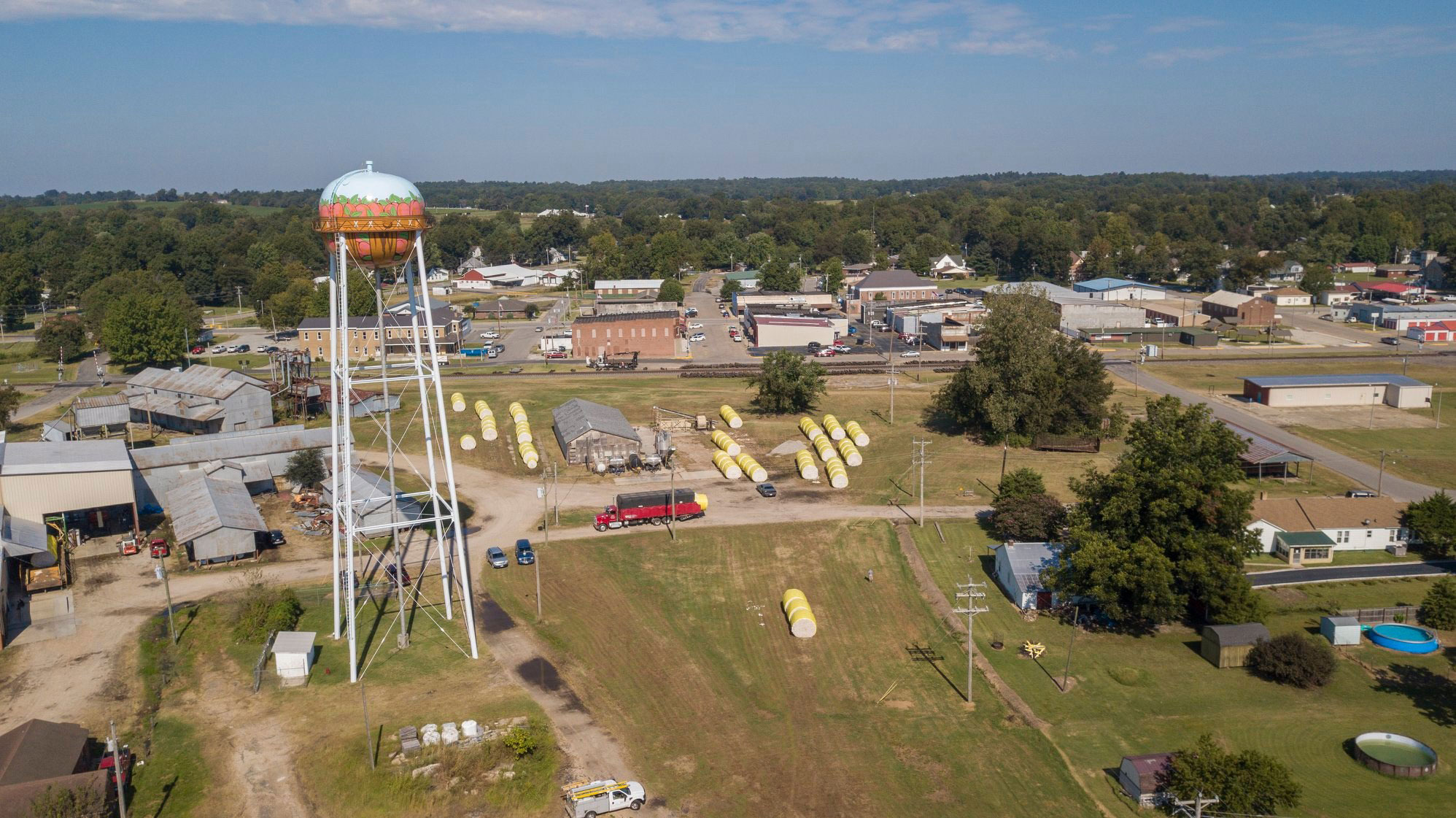 photography ©Maguire Iron, Inc.

Cities around the country boast their local pride with customized water towers. Traditionally plain in appearance, newer tanks serve as a branding element, often depicting a recognizable local image. As the coating specialists at Tnemec Company describe, "When the city [Campbell] needed to renovate their 100,000-gallon water tank, they decided to make it stand out by painting it to resemble what they know best: peaches."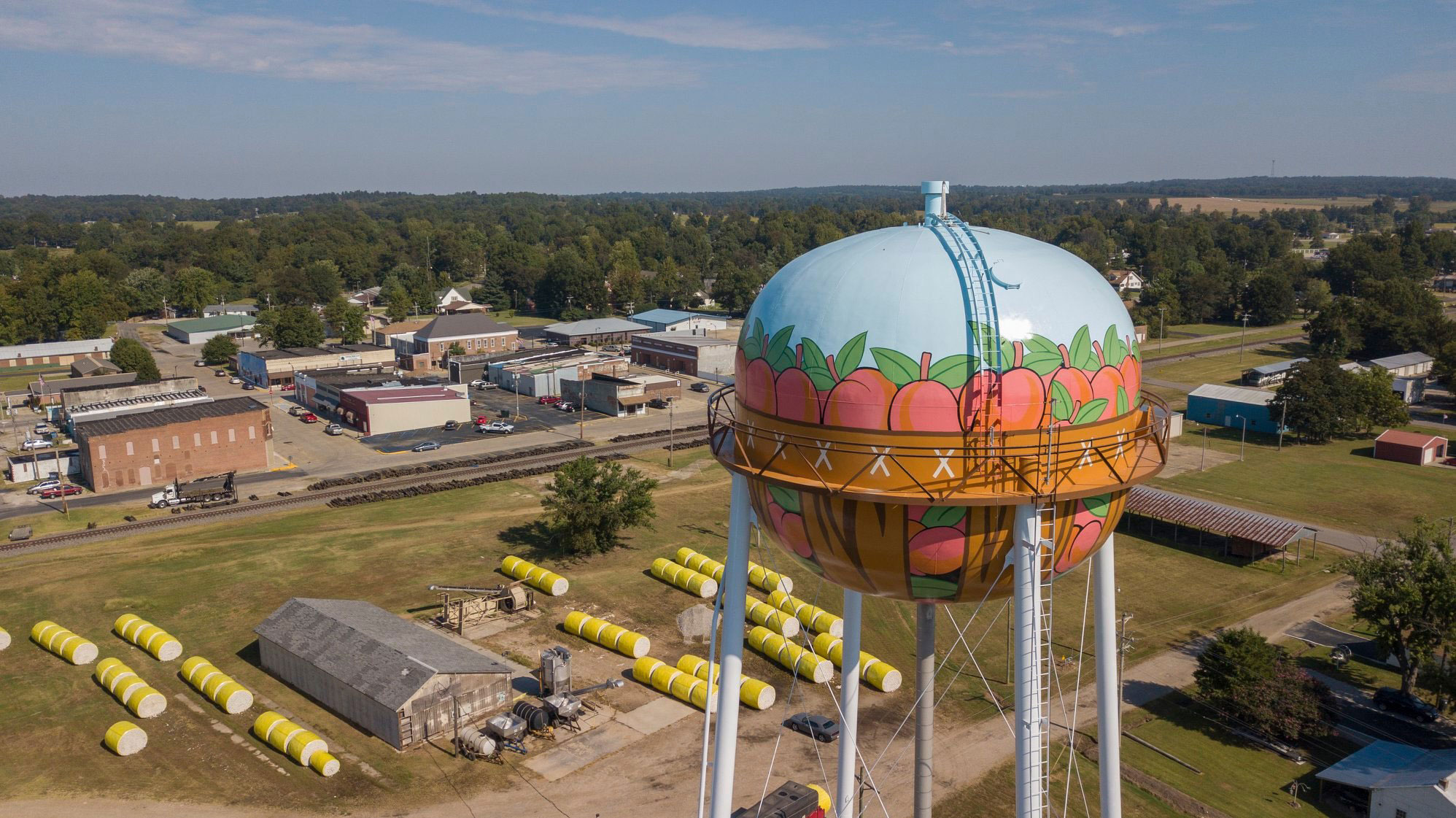 photography ©Maguire Iron, Inc.

City representatives designed the woven basket that envelopes the tank's exterior. The tank features Tnemec's "…time-tested" fluoropolymer topcoat, Series 700 Hydroflon, to ensure that the tank's artwork retains its color and gloss over time," Tnemec describes.

HydroFlon, a next-generation, high-performance fluoropolymer, contains Lumiflon FEVE technology, which is a main contributor to the coating system's hyper-durability. Lumiflon FEVE resin provides protection to water tank surfaces, helping to prevent coating degradation at the hands of UV radiation, salt, and water. FEVE-based coatings also offer superior color and gloss retention and anti-corrosion properties that maintain the coating's structural integrity.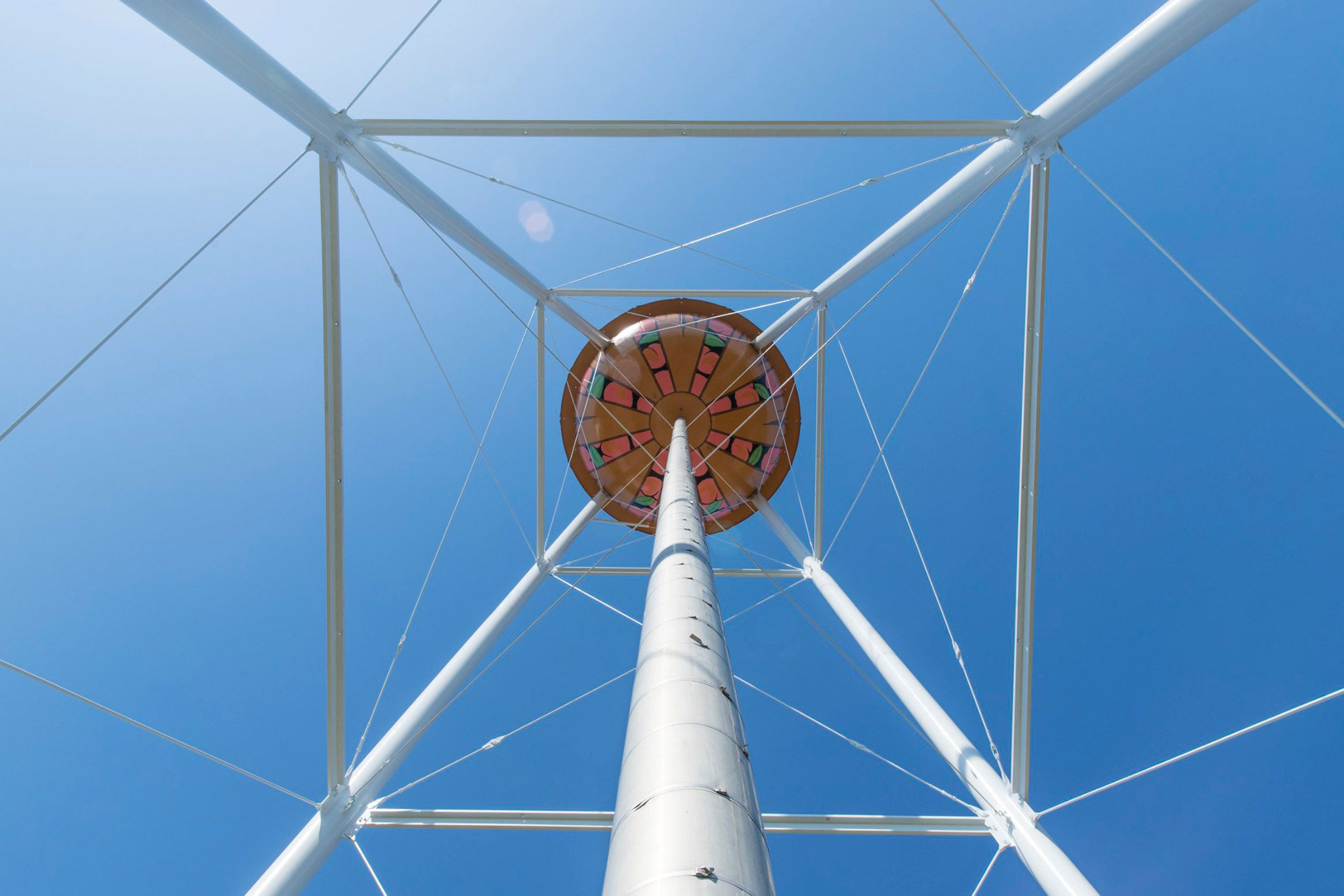 photography ©Maguire Iron, Inc.

The City of Campbell's water tank was ranked number four in Tnemec Company's coveted 2019 Tank Of The Year Award. Cory Brown, Vice President of Technical Services at Tnemec states, "We have seen a trend towards cities who want to use their water tanks to promote pride in their country sides and neighborhoods. The range of murals that have been designed and painted are as broad as the imagination will allow."

information courtesy of Tnemec Company Inc., photography © Maguire Iron, Inc.