Monarch Theatre is the student performance center of Old Dominion University (ODU) in Norfolk, Virginia. The structure provides ODU's Fine Arts Department with a shop space, dressing room, faculty offices, rehearsal room, and a 150-seat auditorium. Monarch Theatre is LEED certified and contains many eco-friendly features, including a reflective roof membrane, which decreases UV radiation, cutting-edge technology that reduces water and energy consumption, and improves indoor air quality.
Since educational facilities are heavily used through the years, it is imperative that high-quality, hyper-durable materials are used for construction. The life cycle costs of these buildings are reduced when a structure is built to sustainable standards. The end product is a 25,000 square-foot building that is as sustainable as it is magnificent.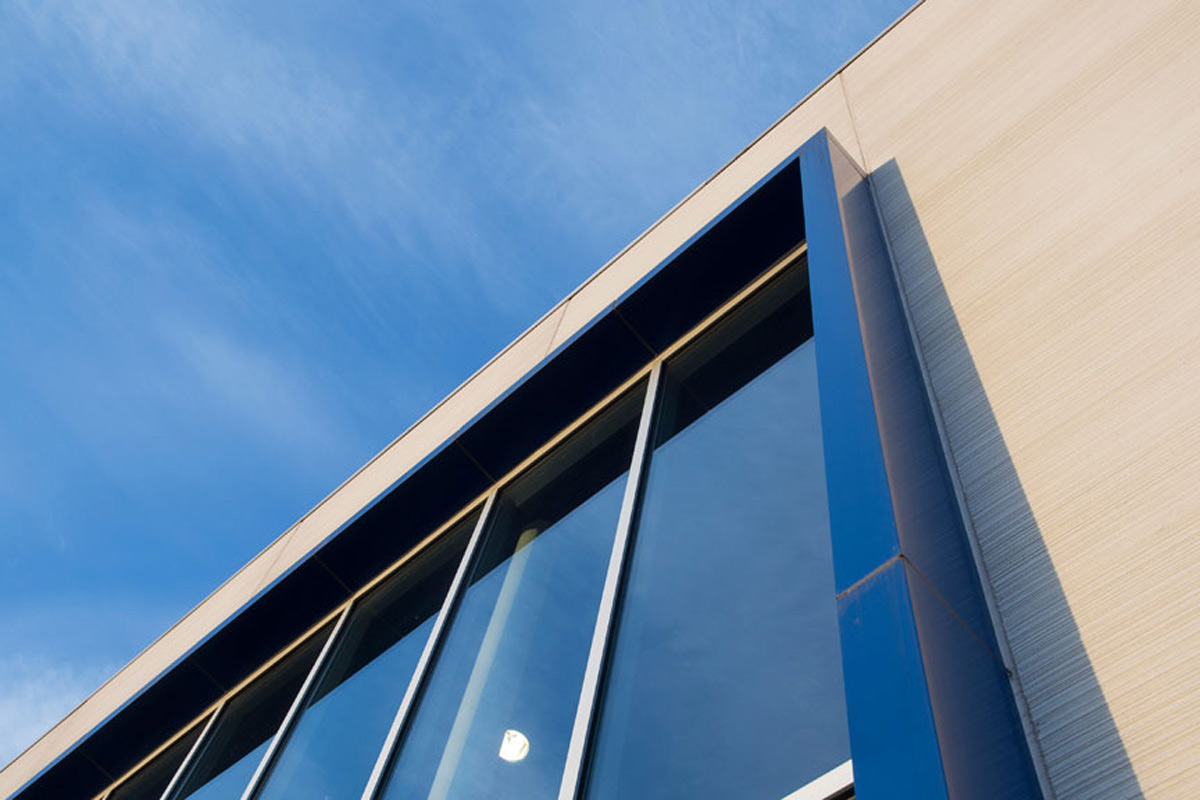 The accents of Monarch Theatre are enveloped in blue ALPOLIC® aluminum composite material and were fabricated and installed by Roof Services Corporation. The blue cladding, which is one of ODU's signature colors, is featured on the entranceway, the underside of the overhanging eaves, and underneath the roof edges.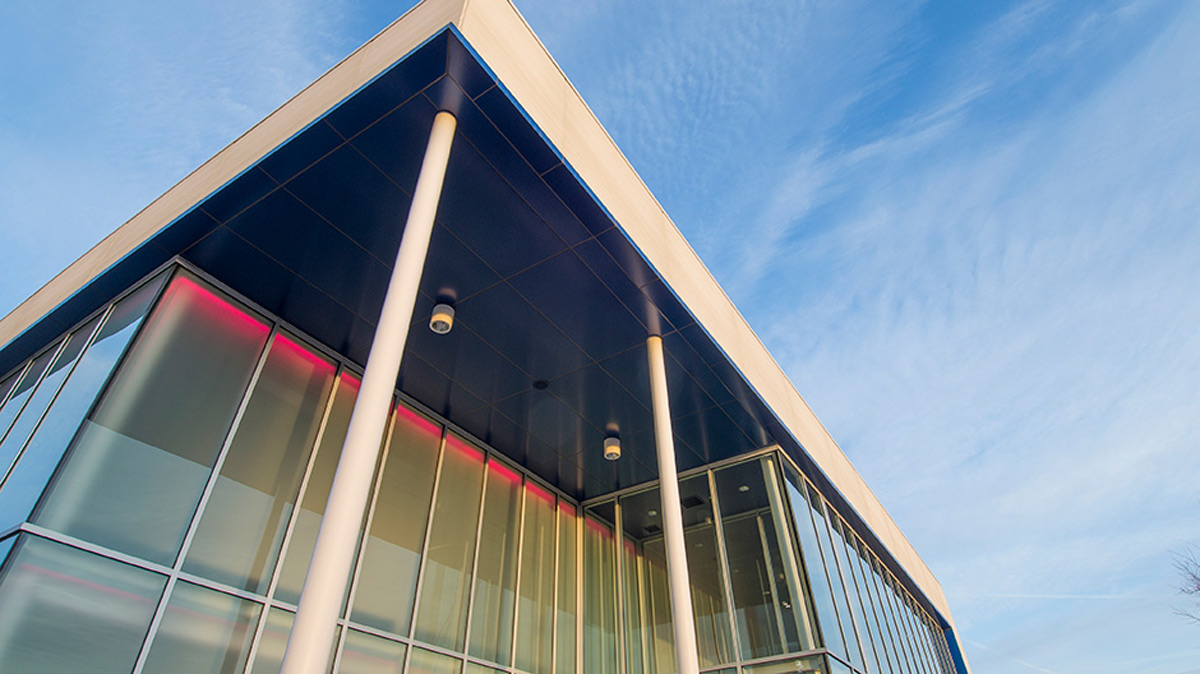 The ALPOLIC panels used for this project are coated in Lumiflon FEVE resin. The low-VOC fluoropolymer has excellent weatherability, in addition to exceptional gloss and color retention capabilities. The application of a high performance fluoropolymer, like Lumiflon, will help reduce the life cycle cost of the building. The coating's formulation was designed to endure the test of time and perform well under the pressure of UV radiation, water, and salt.
Photos and information courtesy of ALPOLIC