The LaSalle Civic Center in Ontario, Canada is a state-of-the-art municipal building. The center houses multiple town amenities in one location. One the first floor is the LaSalle Friendship Seniors Center, Council Chambers, and the LaSalle branch of the Essex County Public Library. While the second floor features the town's administrative offices including the Mayor, clerks, taxation, public works, etc.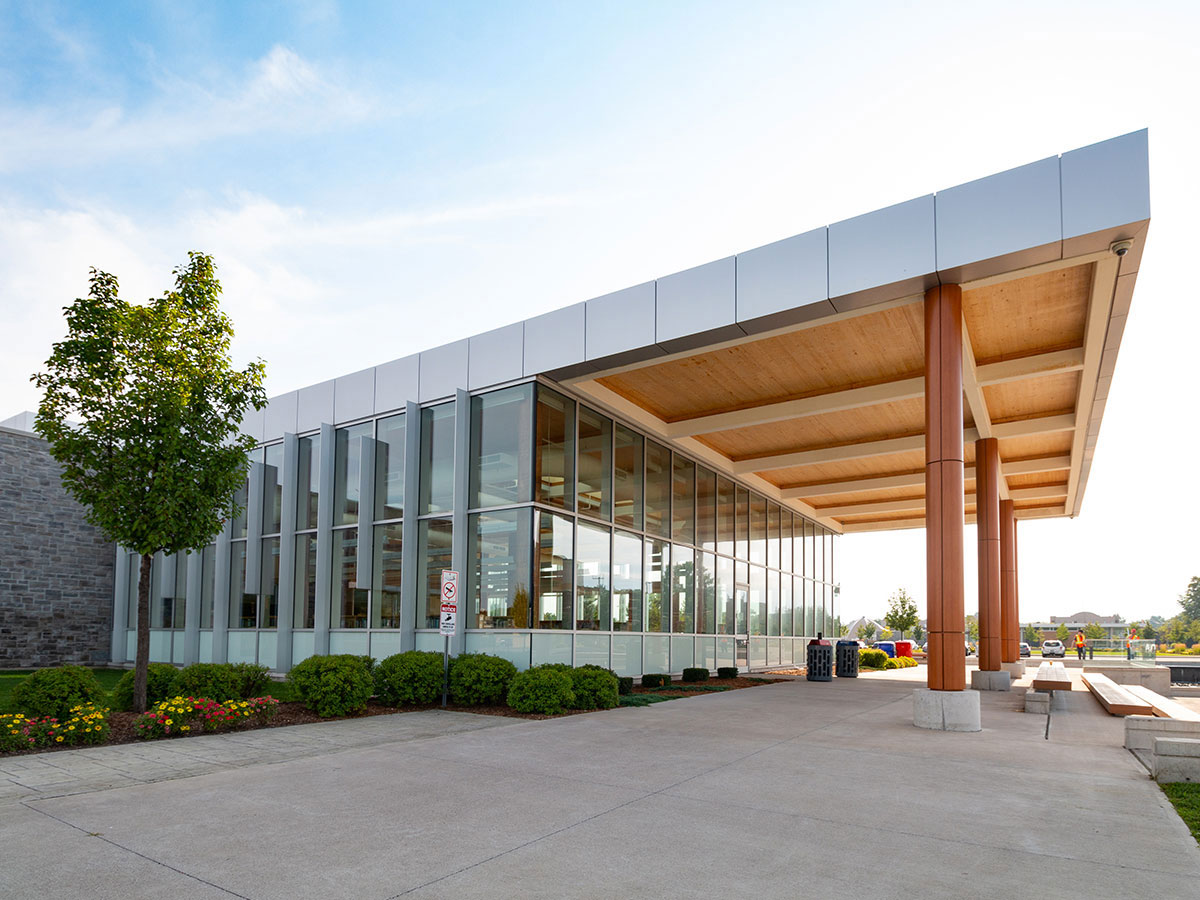 Photo ©ACM Panelworx

One of the major features, designed by the architects at JP Thomson Architects (JPTA), was the building's two-story living wall. The wall improves air quality while also providing a popular location for the Clerk's office to perform civil marriage ceremonies.

The architects describe, "Seating areas are situated on both the main atrium floor surrounding the bio-filter living wall and on the second floor providing balcony views. This "treehouse" effect was inspired by the Carolinian Forests which make up part of LaSalle's natural beauty – a quality and character that the town wished to incorporate."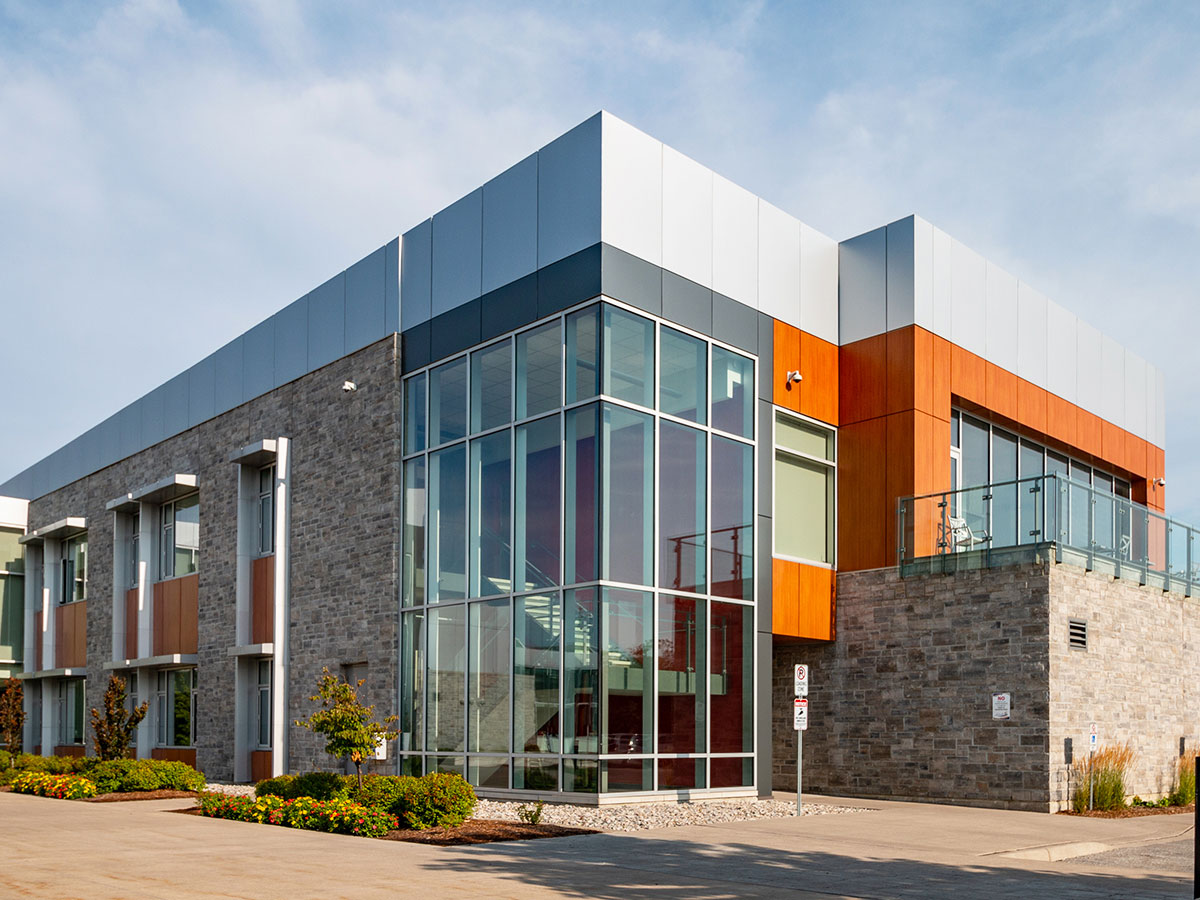 Photo ©ACM Panelworx

The building's atrium is penetrated by natural light, thanks to the heavily glass exterior. Additionally, and unlike most municipal design, the building features three modern metal finishes fabricated by ACM Panelworx. 4 mm ALPOLIC/fr aluminum composite in three distinct finishes was utilized: Mica Grey, Metallic Silver, and Walnut.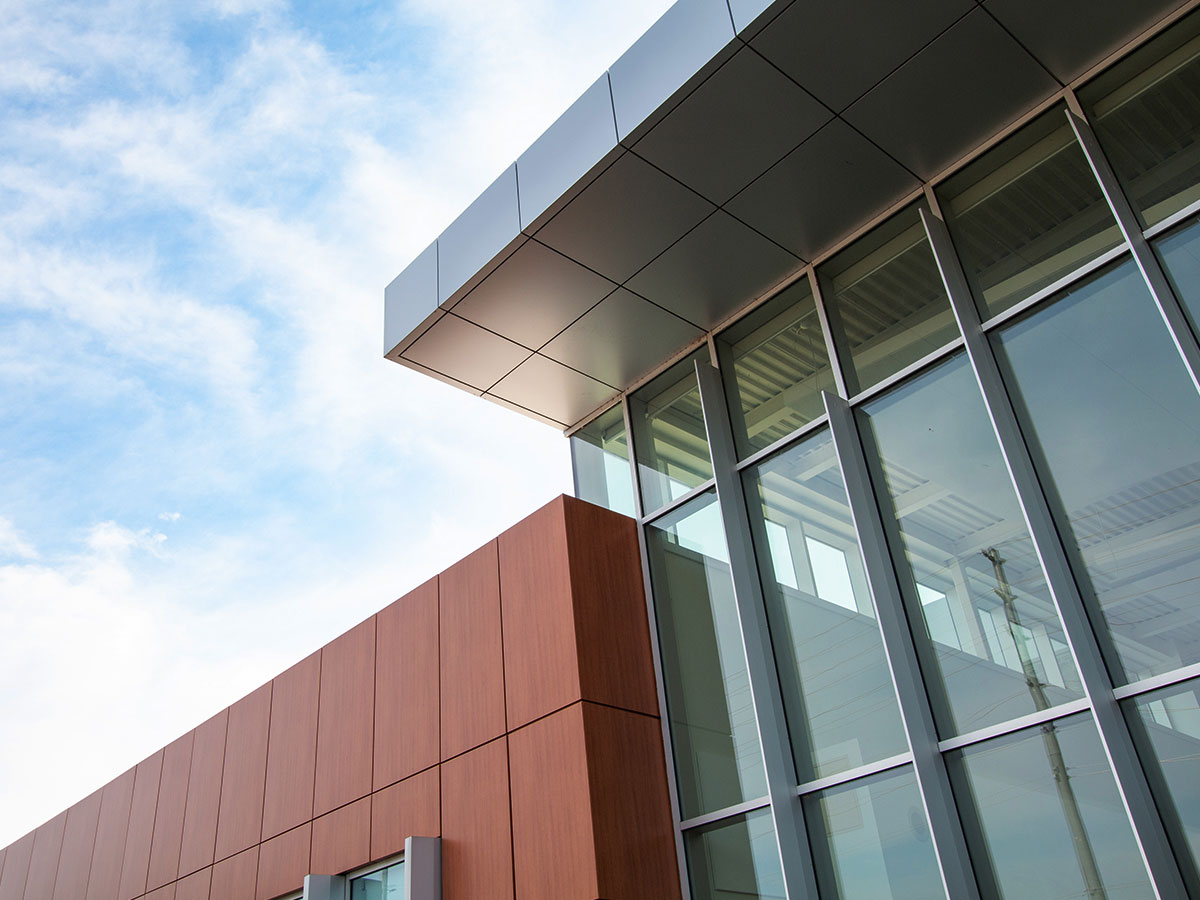 Photo ©ACM Panelworx

The Walnut finish is part of ALPOLIC's Timber Series in which the manufacturer's describe as providing, "The natural look of wood, without the weight, maintenance difficulties or expense." The walnut wood grain is further brought inside and featured throughout the interior as well to provide warmth to the government building.

The ALPOLIC/fr panels are enriched with Lumiflon FEVE resin technology. Metal cladding coated with Lumiflon fluoropolymer technology achieves a plethora of benefits including longer life cycles, reduced costs, higher gloss ranges and unparalleled weatherability.

information courtesy of JP Thomson Architect Ltd (JPTA) and The Town of LaSalle
Photos by ©ACM Panelworx