Lions Park is a 40-acre site that rests on the southern edge of rural Greensboro, Alabama. Despite being the largest park in Hale County, the only prominent features the park had were a few baseball diamonds that were frequently flooded with water. When the park was flooded, the grounds would be exposed to the blistering sun without any trees or other structures to provide shade.
In 2004, the Lions Club, City of Greensboro, Hale County, the Riding Club, and the Greensboro Baseball Association created a joint committee to manage Lions Park. Soon after the formation of the joint committee, Auburn University's Rural Studio was approached about upgrading the park.
Rural Studio is an undergraduate program at Auburn University's School of Architecture, Planning and Landscape Architecture. Since 1993, the studio has worked in small teams to improve community relations through the power of design; more than 150 projects have since been completed. A four-person team from Rural Studio worked on addressing the issue of the park's high exposure and lack of shading.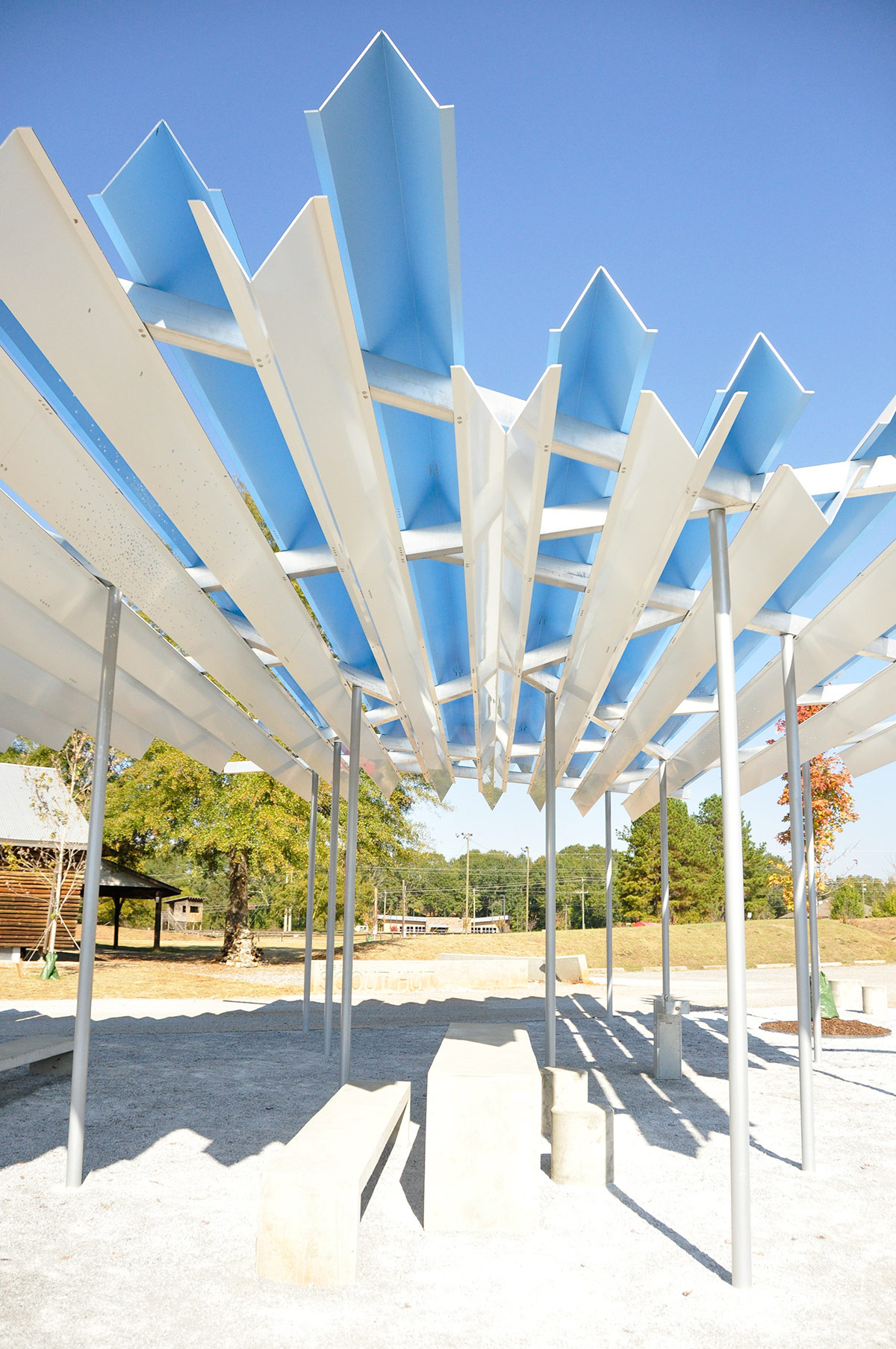 Together, the students worked tirelessly to design canopies that would provide shade to primary areas in the park that are designated pickup/drop off, leisure, and recreation spots. Designers took to studying shaded public squares across the world, drawing upon the countless examples for inspiration and creating different concepts until finally deciding on a design.
The resulting canopy was made up of a series of ALPOLIC ACM panels that were fabricated into a "V" shape and installed in two opposing levels by Altech Panel Systems. This design not only provided ample amounts of shade from the sun, but also reflected that light to illuminate the shaded area. The installation was coated in Valspar's valflon in a classic southern "haint blue."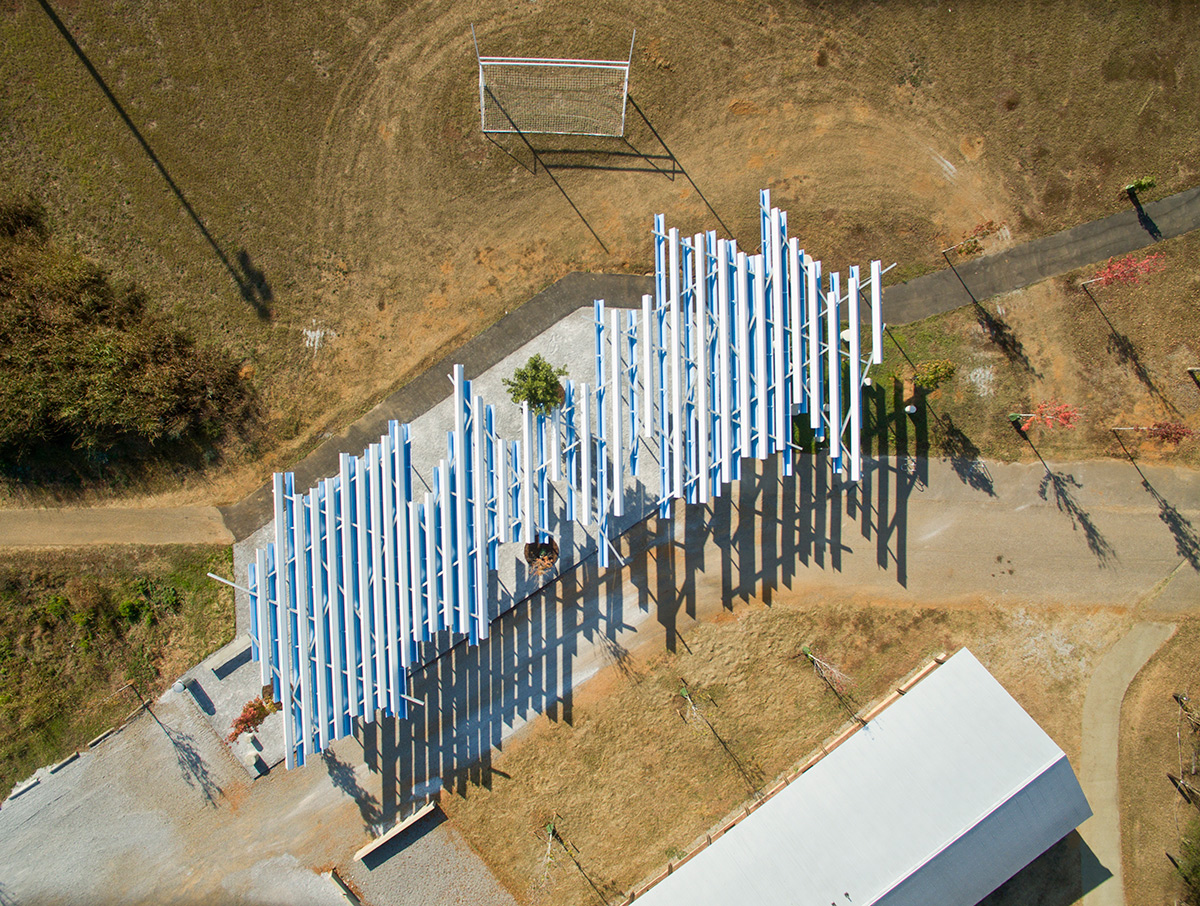 The Valflon coatings that were used on the canopies for the Lions Park shade project are FEVE-enriched fluoropolymers. Valflon utilizes Lumiflon FEVE resin technology, which gives the coating systems unparalleled weatherability and high color and gloss retention. The structural integrity of the coating made it the perfect choice for the transformation.
Photos courtesy of Rural Studio and ALPOLIC.