Nearly 915,000 square-feet, the Riviera Shopping Mall and Entertainment Center is home to a large variety of retailers and eateries. LA-based firm 5+design, describes, "The overall site (40 ha) possesses excellent visibility from Simferopolskoe highway that generates more than 80,000 cars daily…Anchored by an international pool of tenants, this 85,000 square-meter retail development will definitely become a destination point not only for Podolsk citizens but also for its satellite towns and surroundings."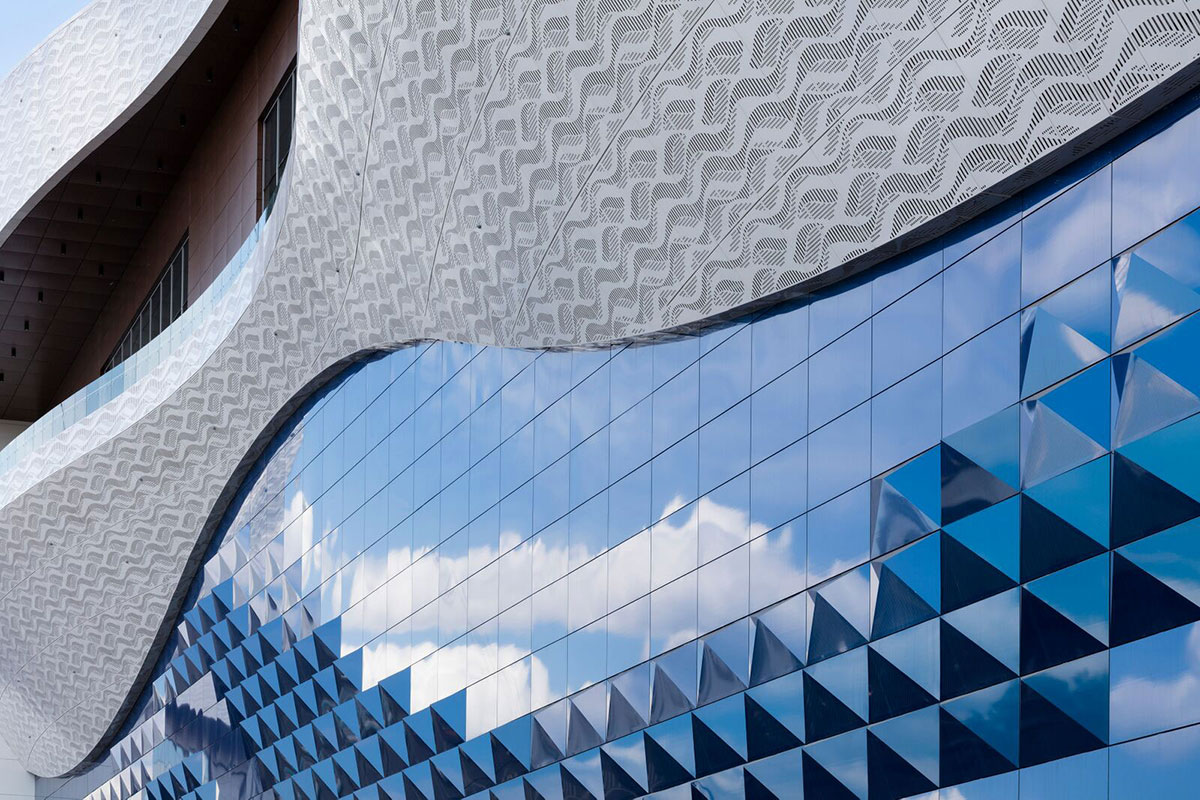 The exterior of the building bares resemblance to the neighboring Pakhra River, which served as a source of inspiration for the project. Luminous aluminum composite panels from Alucobond in Spectra Ocean envelope the building's exterior, producing an image not unlike rippling water.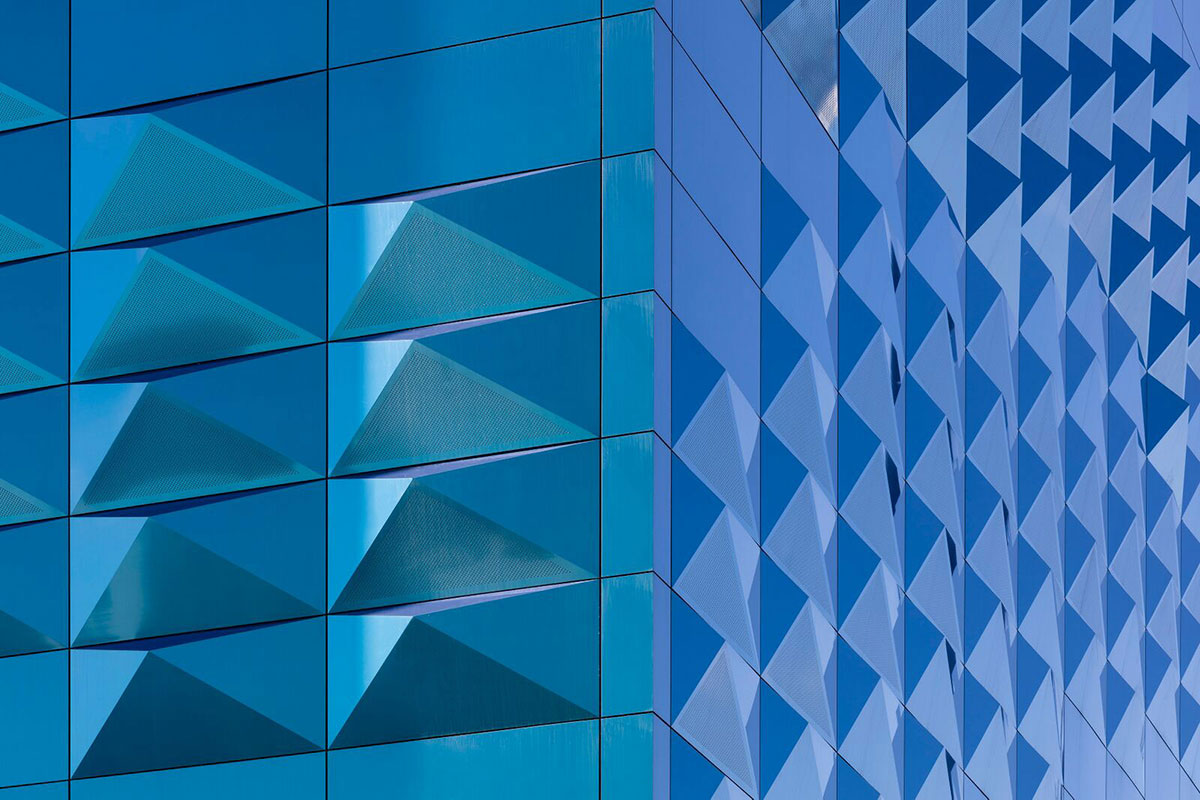 The iridescent appearance of the panels allow the building to emulate water when illuminated, creating a unique, dynamic visual appeal. Three-dimensional fabrication of the panels by Dekoral help create a visually-stunning facade that is then enhanced with the incorporation of an LED lighting system that is employed at night.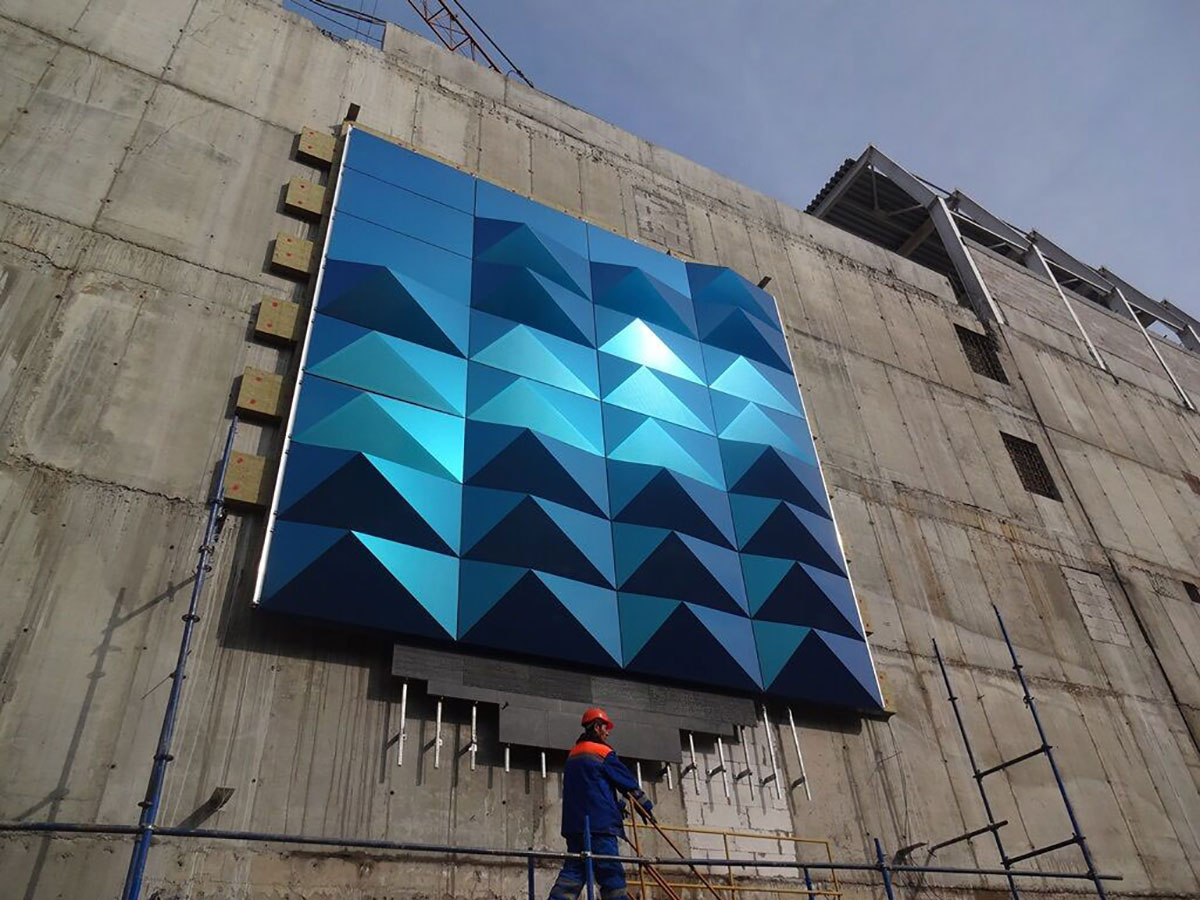 Alucobond's Spectra panels benefit from a high-performance coating system that utilizes Lumiflon FEVE resin technology. FEVE-based coating systems provide architectural surfaces a plethora of benefits which include superior weatherability, durability, and unparalleled color and gloss retention thus preserving the coating's structural integrity. With Lumiflon, the risk of chalking and fading due to coatings failure is decreased, which ultimately eliminates the need to reapply. These coating systems prove ideal for high exposure, heavily used buildings like the Riviera Shopping Mall, as they can maintain its facade for extended lengths of time, keeping it in pristine condition.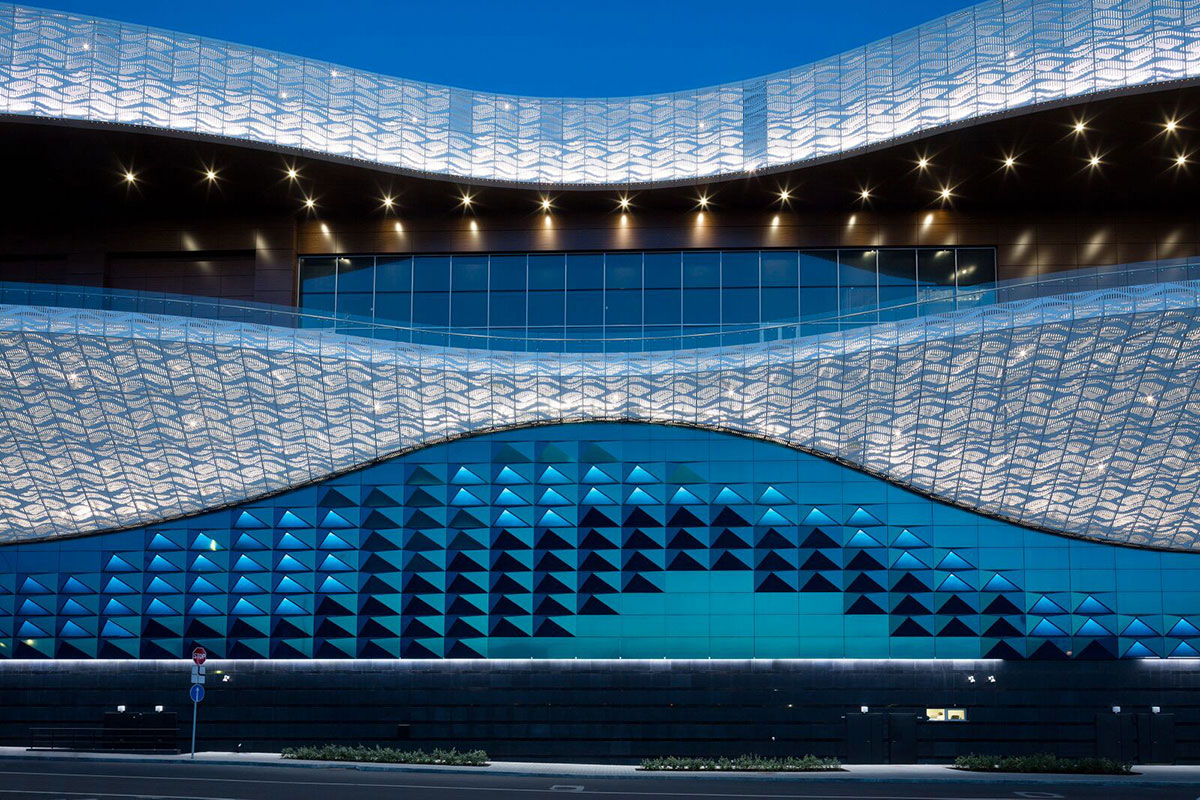 Photography © Daniel Sumesgutner