The Albi Grand Theater is a performance venue located in historic Albi, France. Designed by architect Dominique Perrault, the inspiration for the theater can be attributed to Albi's traditional architectural style. The town's unique red brick buildings can be dated back to the 13th century, and played a major role in the development of the theater's design.

The architects describe the contemporary space, stating, "Along the Alley of Culture, different public spaces will follow one another, punctuating a walkway going from the cathedral to the Rochegudebig public park. This path begins with the creation of a square at the level of the Sibille Boulevard, then arrives on the theatre place, and continues on the cinemas place in front of the Athanor, to finally open onto the public garden. That's the idea of an urban walkway animated by the succession, the juxtaposition and the interaction of several cultural buildings."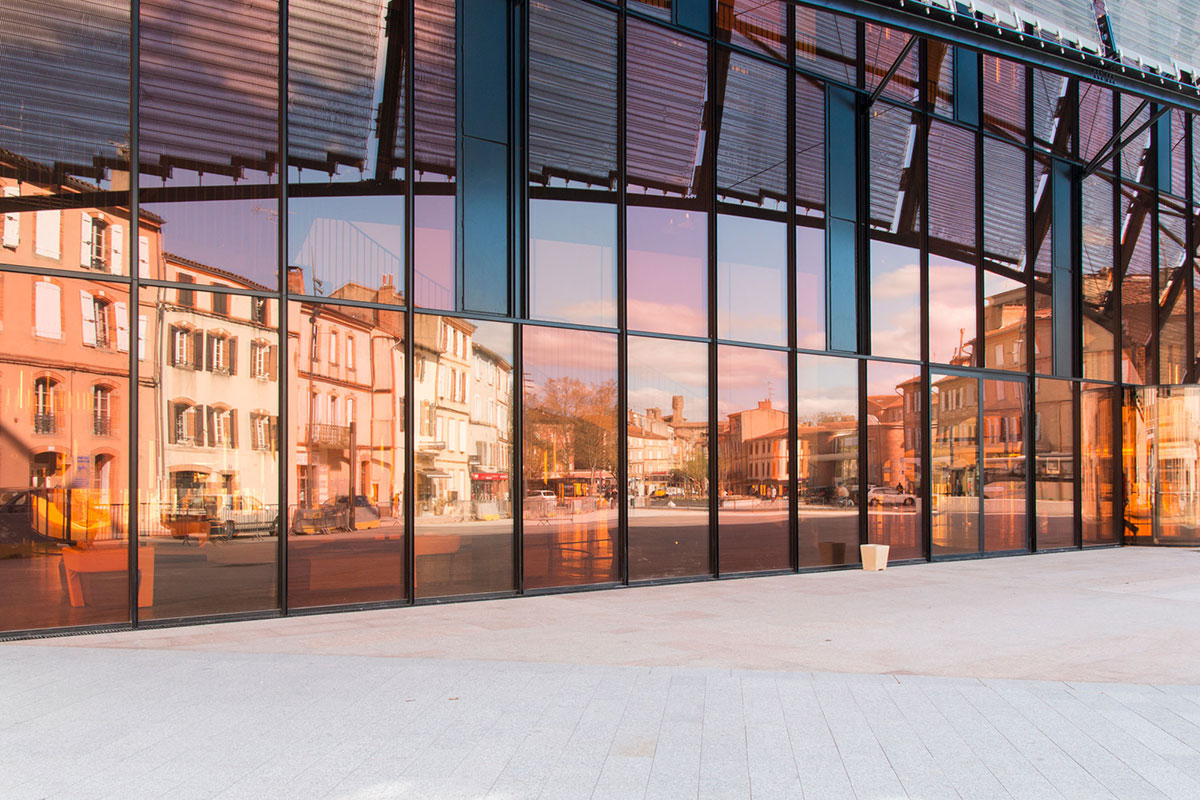 The building is cocooned in a woven metal mesh, an architectural detail that provides an interesting aesthetic element in addition to sunshading. The metal mesh covers the façade, which is a stunning and artful combination of warm-colored glass and Alucobond® spectra Cupral ACM. The material has reflective qualities, which gives the ACM an interesting and dynamic visual appeal.

alucobond Spectra features a coating that utilizes Lumiflon FEVE resin technology, providing a plethora of benefits to the building. Architectural coatings that are fortified with Lumiflon offer both longevity and durability, with the ability to withstand exposure the UV radiation, water, and salt for extended periods of time. Additionally, these coatings provide superior color and gloss retention, allowing the theater to maintain its unique and contemporary appearance without being marred by fading and chalking due to coatings failure.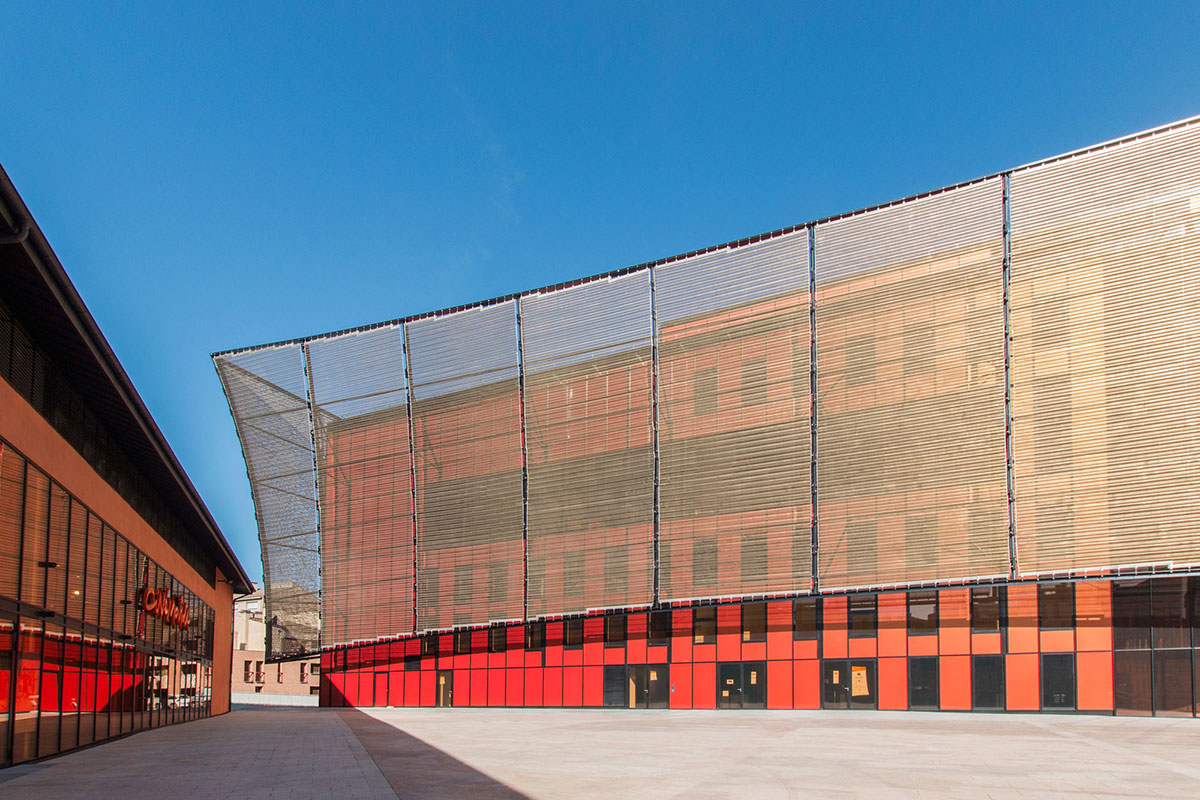 Photography © Manuel Panaget