Handel Architects recently completed a residential project in the Dogpatch neighborhood of San Francisco. The project is a mixture of residential and industrial architectural styles meant to evoke the character of the area's past and present. The project encompasses a city block, taking cues from the surrounding architecture, 950 Tennessee accommodates 100-residential units within two distinct components.



©Scott Hargis

As the architects at Handel describe, "Although the building is one structure, the style and massing has been broken into two components – one residential in texture and the other more industrial, reflecting the variety in the immediate project vicinity."

The southern and northern portions of the façade are distinctive with the southern being more reflective of the industrial history of Dogpatch, while the northern portion is more reflective of the area's Pelton Cottages and residential history. Although designed distinct from one another, the building is cohesive, a single generated architectural marvel.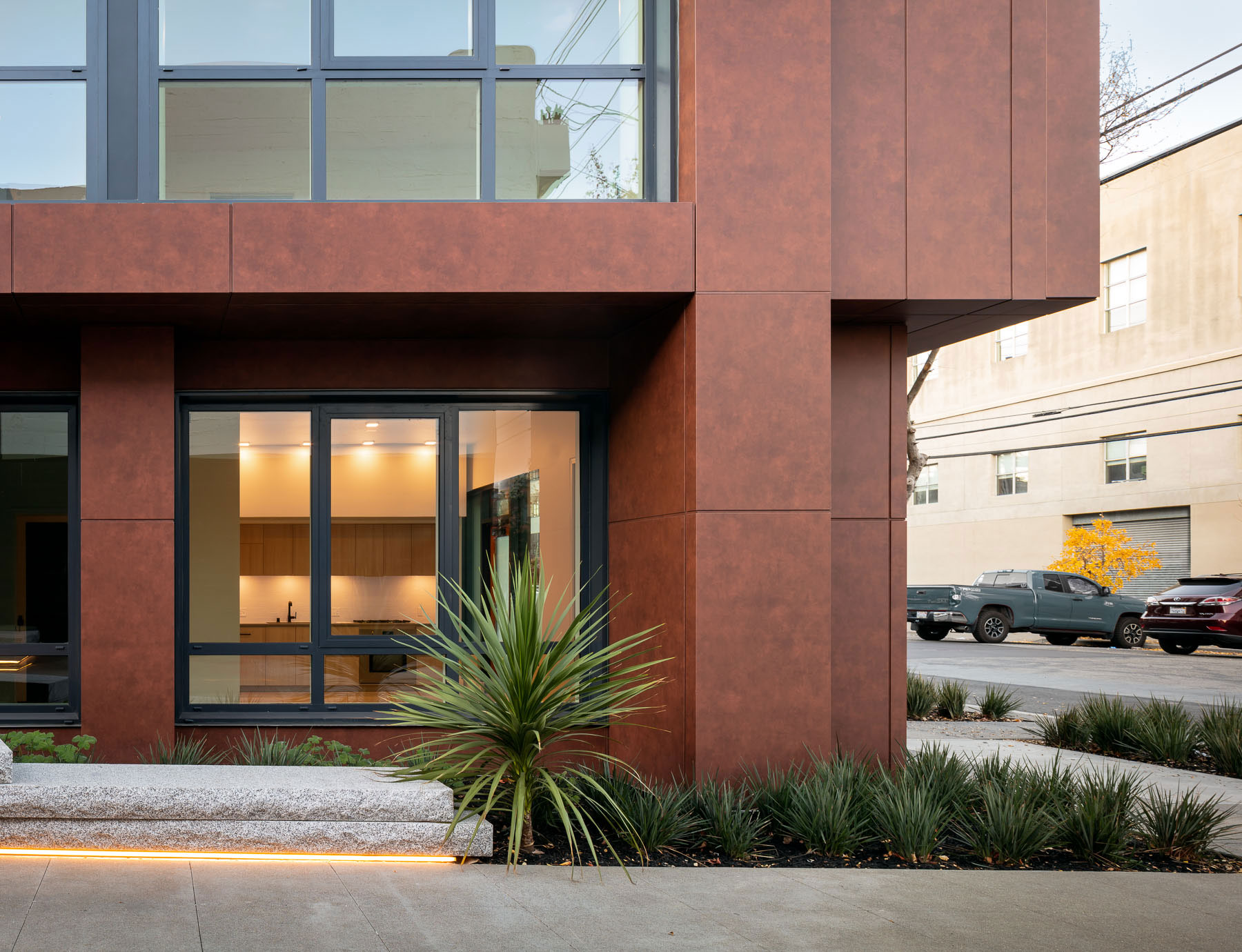 ©Scott Hargis

The building utilizing two Pure + Freeform aluminum finishes in Vintage steel and Vintage Nickel. The representatives at pure + freeform describe the Steel finish as "a deeply textured and richly colored FEVE "Corten" material." Part of Pure + Freeform's Vintage Collection, the finishes mimic the tarnished look of aged metal panels.

The panels are enriched with Lumiflon FEVE resin technology. Coatings with Lumiflon FEVE resin technology offer benefits that many other coatings do not. The fluoropolymer provides unmatched weatherability, which helps prevent against coating degradation. FEVE-based coatings also help reduce lifecycle costs, as their hyper-durability allows a coating to resist degradation in the face of UV radiation, salt, and water for decades.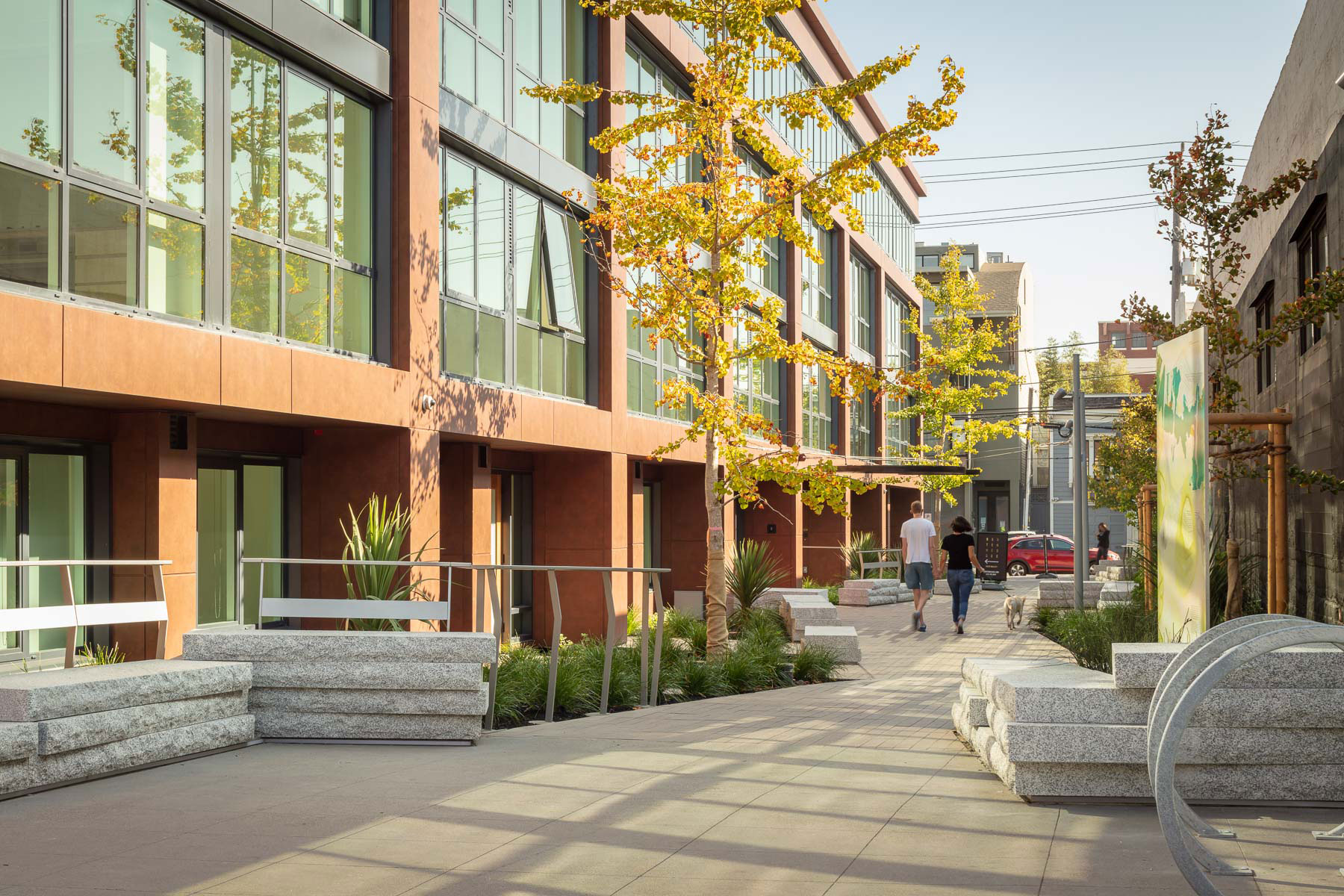 ©Scott Hargis

An interesting feature of the project's design was the addition of a mid-block passage that is publicly accessible. "This passage will be located in the approximate location of the historic Kentucky Place, an alley immediately south of the site that joined Tennessee Street to Minnesota Street until 1935," Handel Architects further describe.

Photography ©Scott Hargis
information courtesy of Handel Architects