Harwyn modular pods have revolutionized home office design to meet the demands of the competitive Australian housing market. The original pod was designed to create individualized, compact space for the at-home worker attempting to balance professional and home life. The designs are the collaborative efforts of founder, Jason Fremder, and Selwyn Blackstone.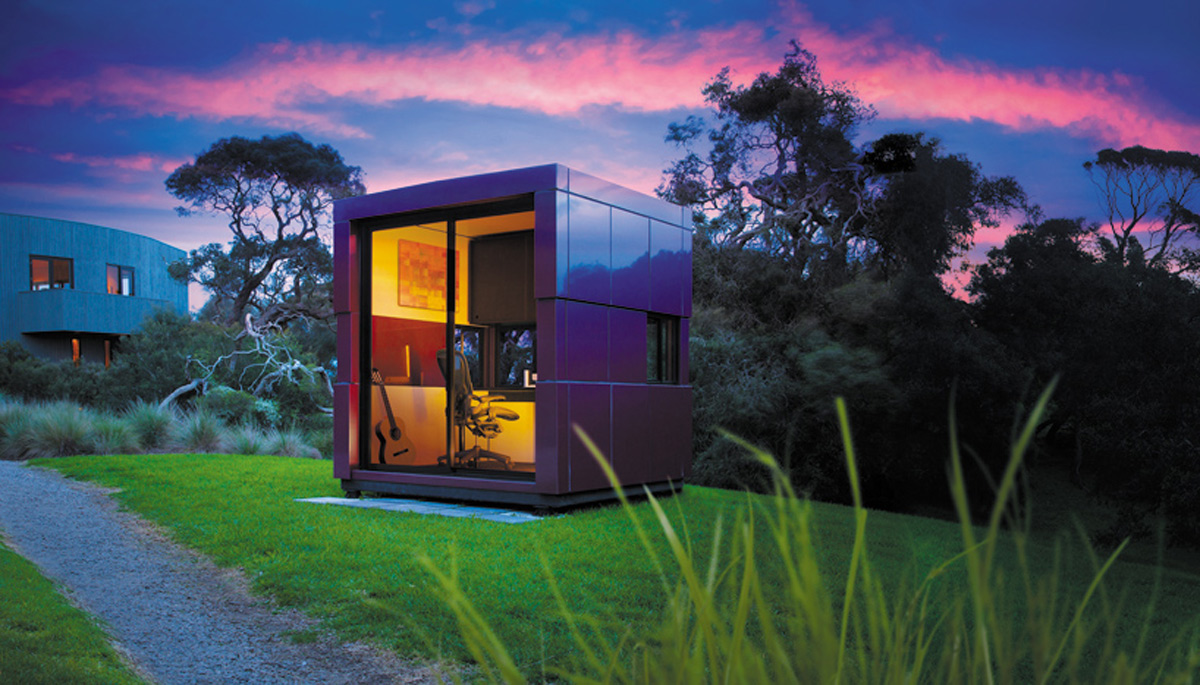 ©Harwyn
Originally creating personalized prefabricated home additions, Harwyn soon expanded beyond the home/creative studio model into different architectural markets. Previously examined, these modular pods have created modern spaces for the education market, who often rely on temporary structures when expanding. The pods were originally designed for single-person use, but have since developed a range of large, multi-story prefabricated designs.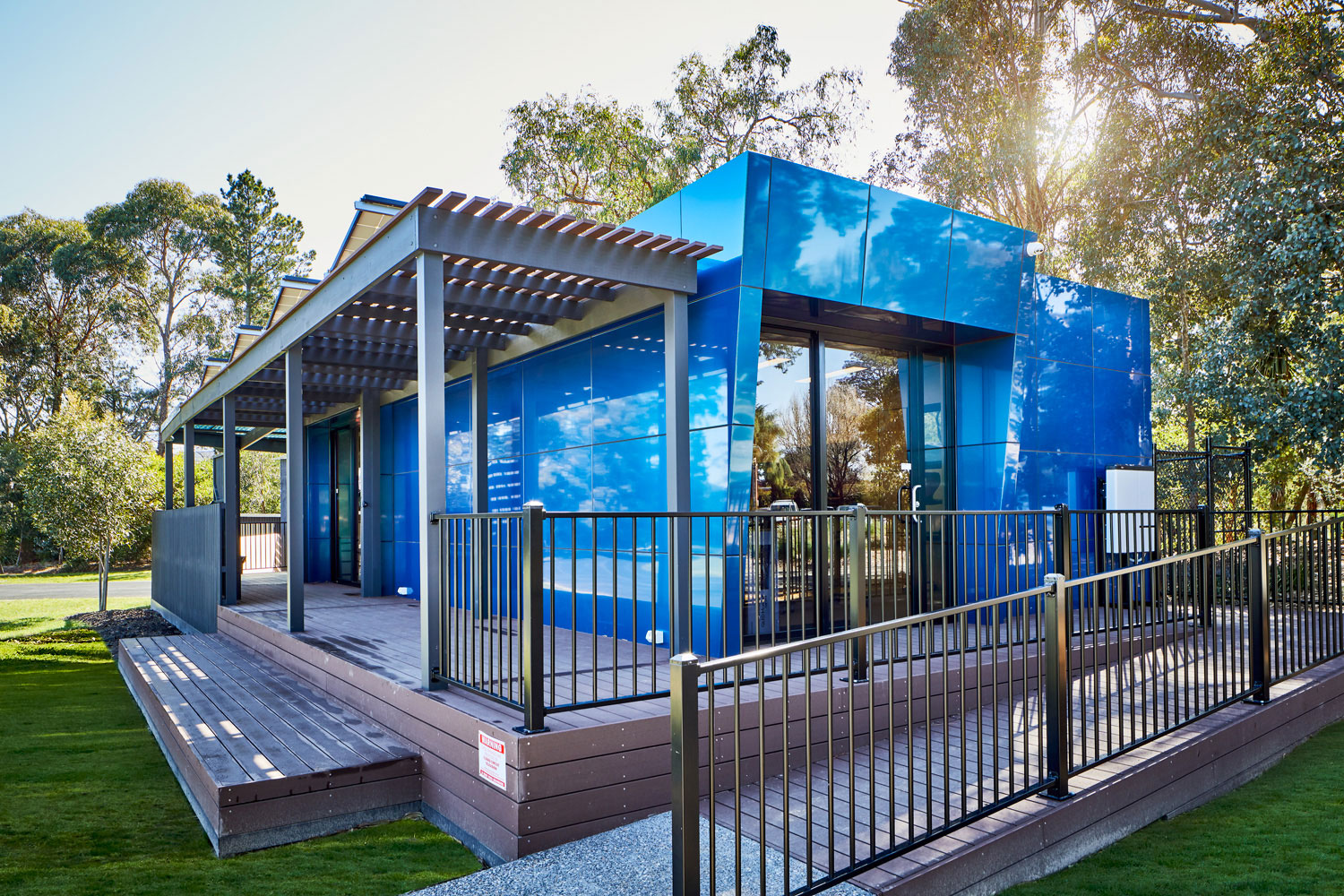 ©Harwyn
The STEM Lab at Huntingtower School houses the school's advanced science, technology, engineering and mathematics program. Harwyn has both design and build capabilities and produces similar but unique designs depending on the project's needs. The Harwyn team explains, "We were approached to deliver a Harwyn pod that would form the centerpiece of the schools environmental and STEM program as a space for students to advance their studies and inquiring minds. The building was fully prefabricated in the Melbourne factory and delivered and installed in a day."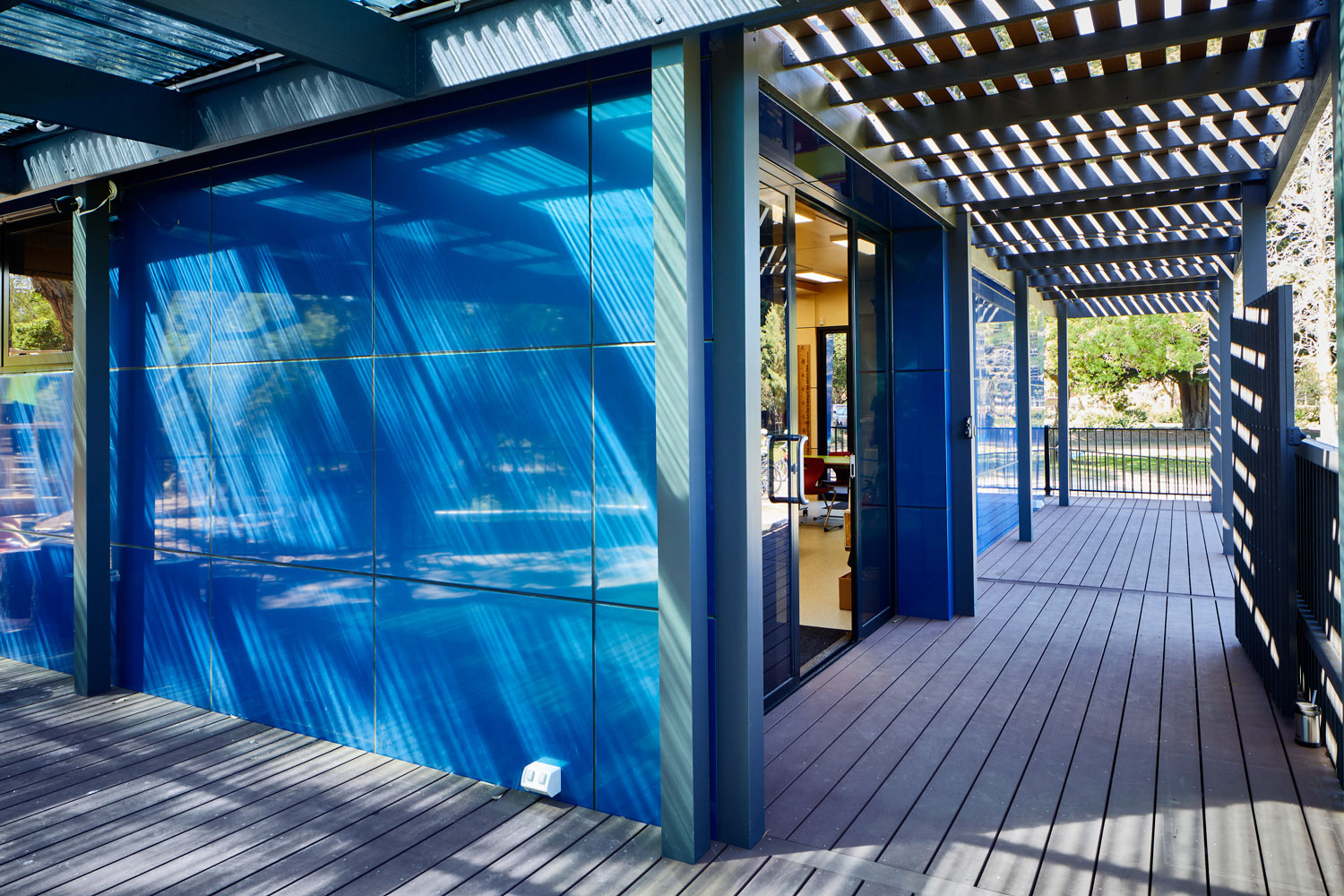 ©Harwyn
The pod is enveloped in a custom ALUCOBOND® Plus spectra finish, Ocean Blue. Like all elements of the Spectra line, the panels interact with both light and point of view, offering a unique perspective at every angle. Harwyn's expansion into the education market has allowed for the creation of colorful, modern designs that are as unique as the schools they serve.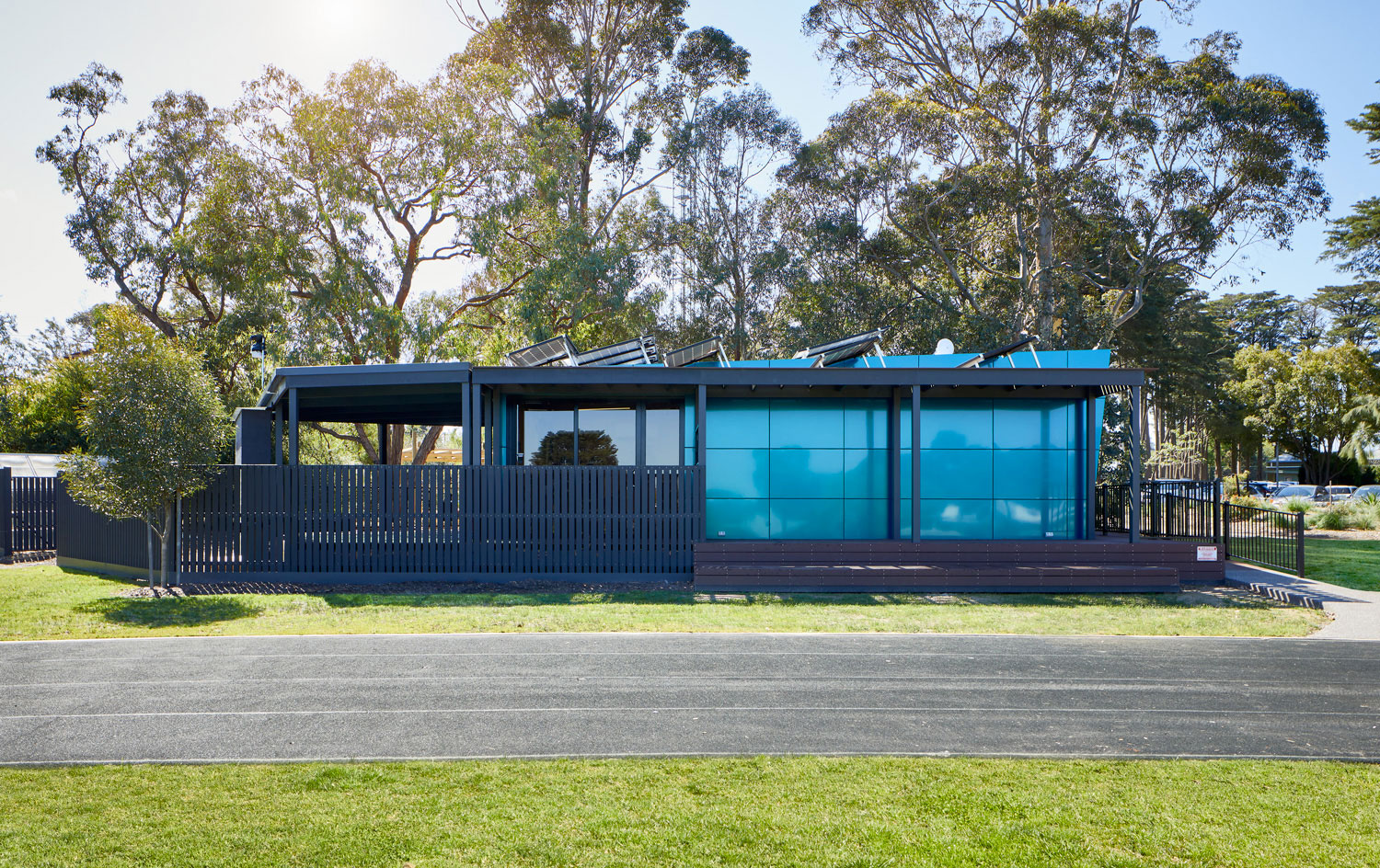 ©Harwyn
alucobond's Spectra finish line is a color-changing ACM that contains a Lumiflon FEVE resin topcoat. The next generation fluoropolymer maintains gloss and color when applied to architectural materials and will protect coatings from UV radiation, corrosion, water, salt, and other elemental deterrents. Lumiflon also greatly reduces a coating's life cycle costs, as the FEVE resin will remain intact for decades.
Photography and information courtesy of ©Harwyn