The Bulletin Building in the University City neighborhood of Philadelphia was initially built in 1954 by legendary American architect George Howe. The former headquarters of the Evening Bulletin newspaper, the building became iconic, undergoing a series of renovations since the newspaper collapse in 1982. The most recent renovation was completed by KieranTimberlake.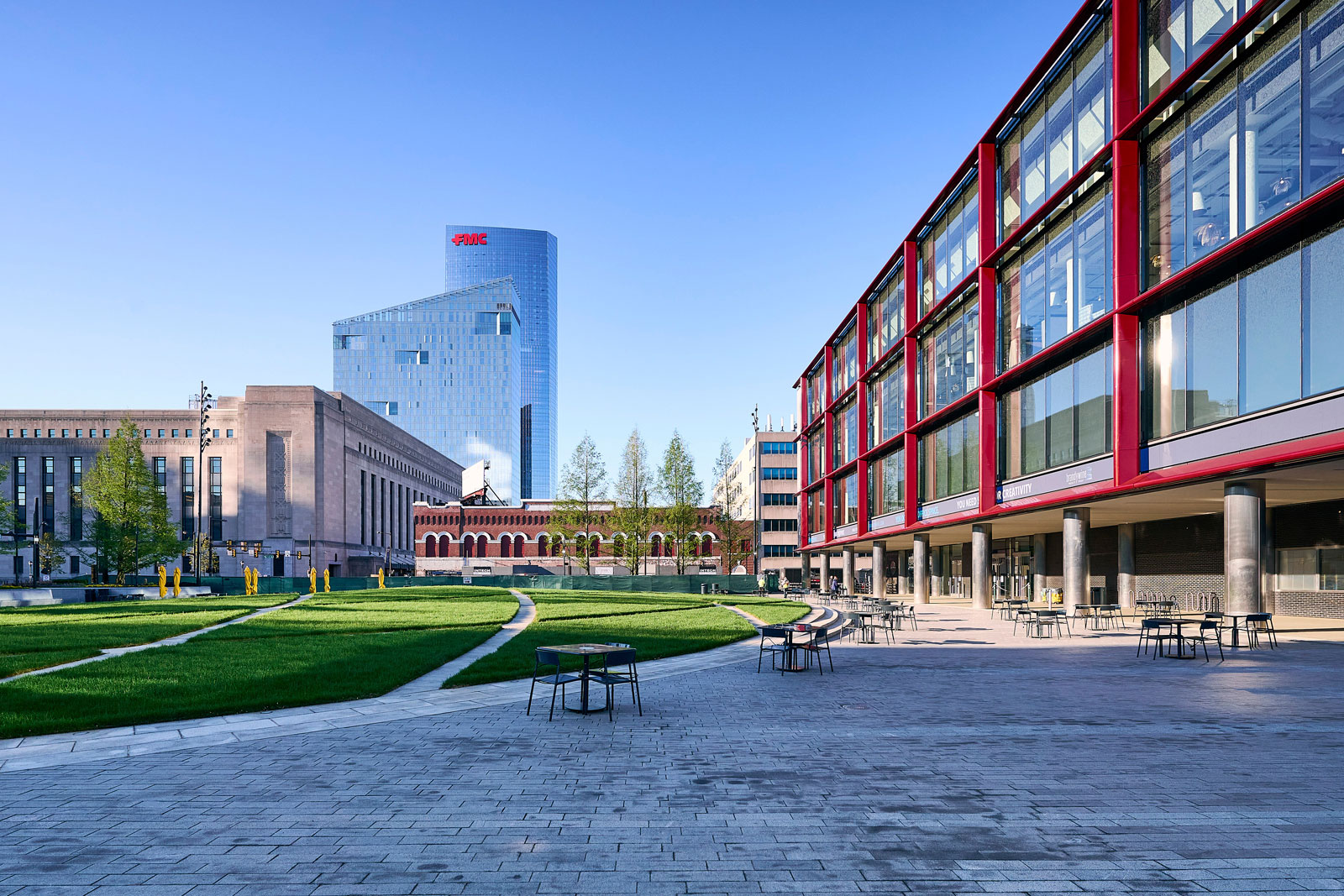 ©Photography Matt Krissel

ppg, the coatings and paint specialists, were part of the recent renovation. With Spectrum metal Finishing, PPG developed a customized coraflon® powder coating system for the new multi-story glass façade. In addition, the featured finish in glossy "galaxy red" was developed exclusively for the project. The renovated design is part of the highly anticipated Schuylkill Yards development by Brandywine Realty Trust in West Philadelphia.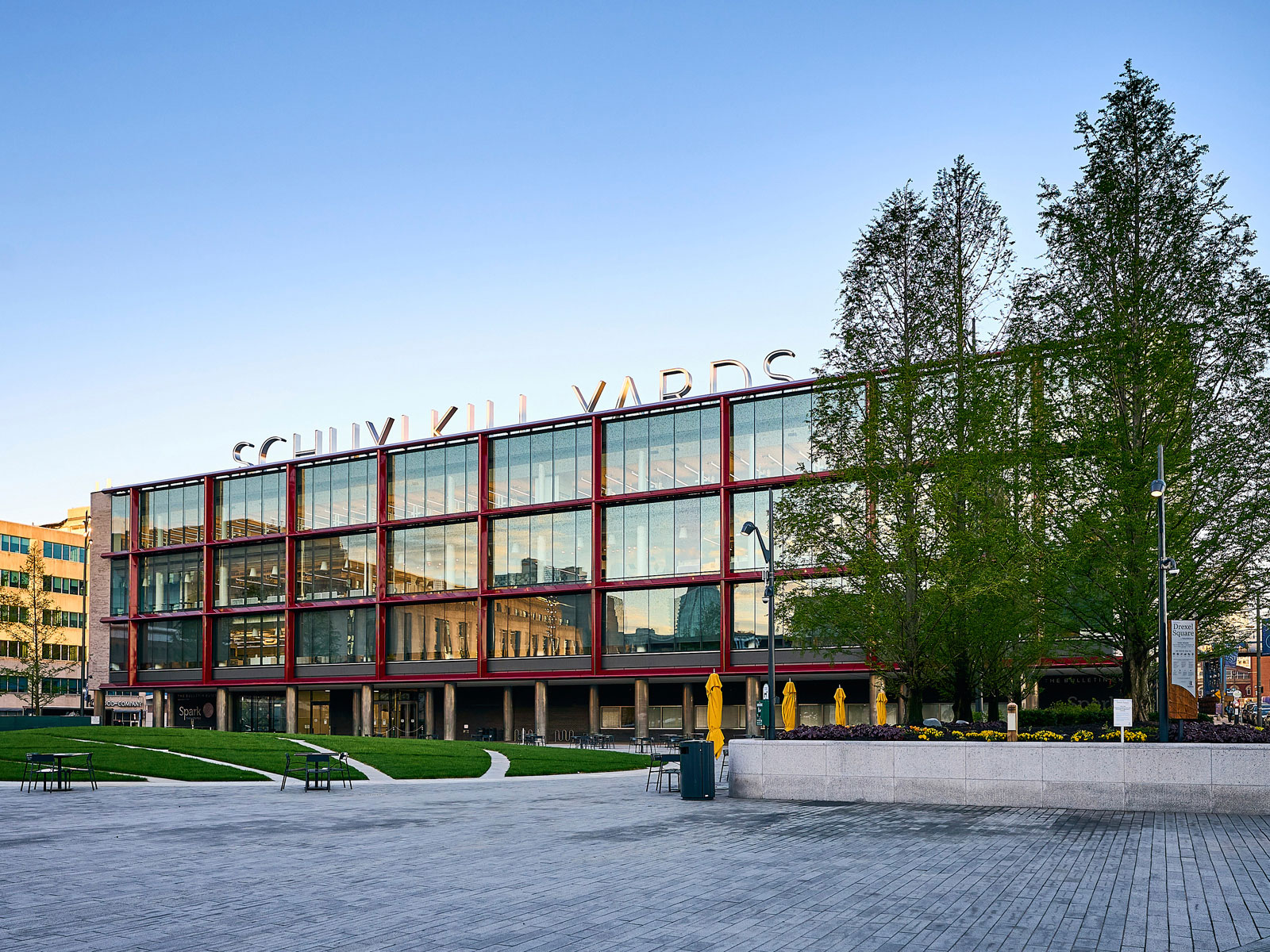 ©Photography Matt Krissel

The custom coating was adapted from PPG's automotive expertise. Desiring an iridescent sheen, the team incorporated existing "glass flake" technology into the system. While complying with the highest weathering standards, Fenestration and Glazing Industrial Alliance and American Architectural Manufacturers Association (FGIA/AAMA) 2605, the coating achieved a 70-degree gloss in a deep cherry red.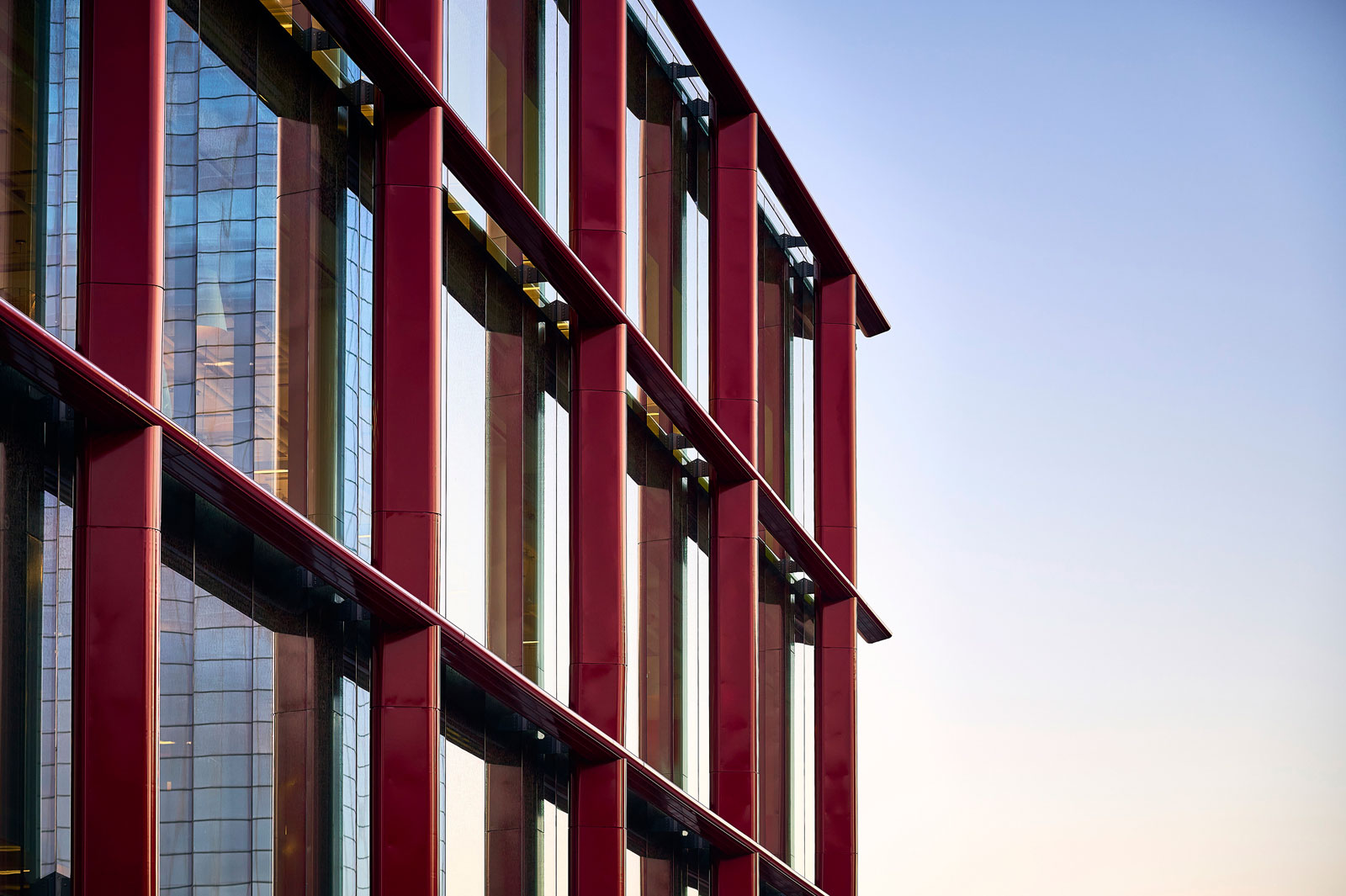 ©Photography Matt Krissel

In an article with Design and Build with Metal, the editors describe, "Powered by 12 computer-driven electrostatic guns, the two-coat system enabled PPG's Galaxy Red base coat to cure on the metal substrate before it was top-coated with the high-gloss powder. In addition, by inserting a bake interval between the application of the base coat and the topcoat, Spectrum's coating system prevented the glass flake in the topcoat from bleeding into the base coat, which further enhanced the finish's three-dimensional effect."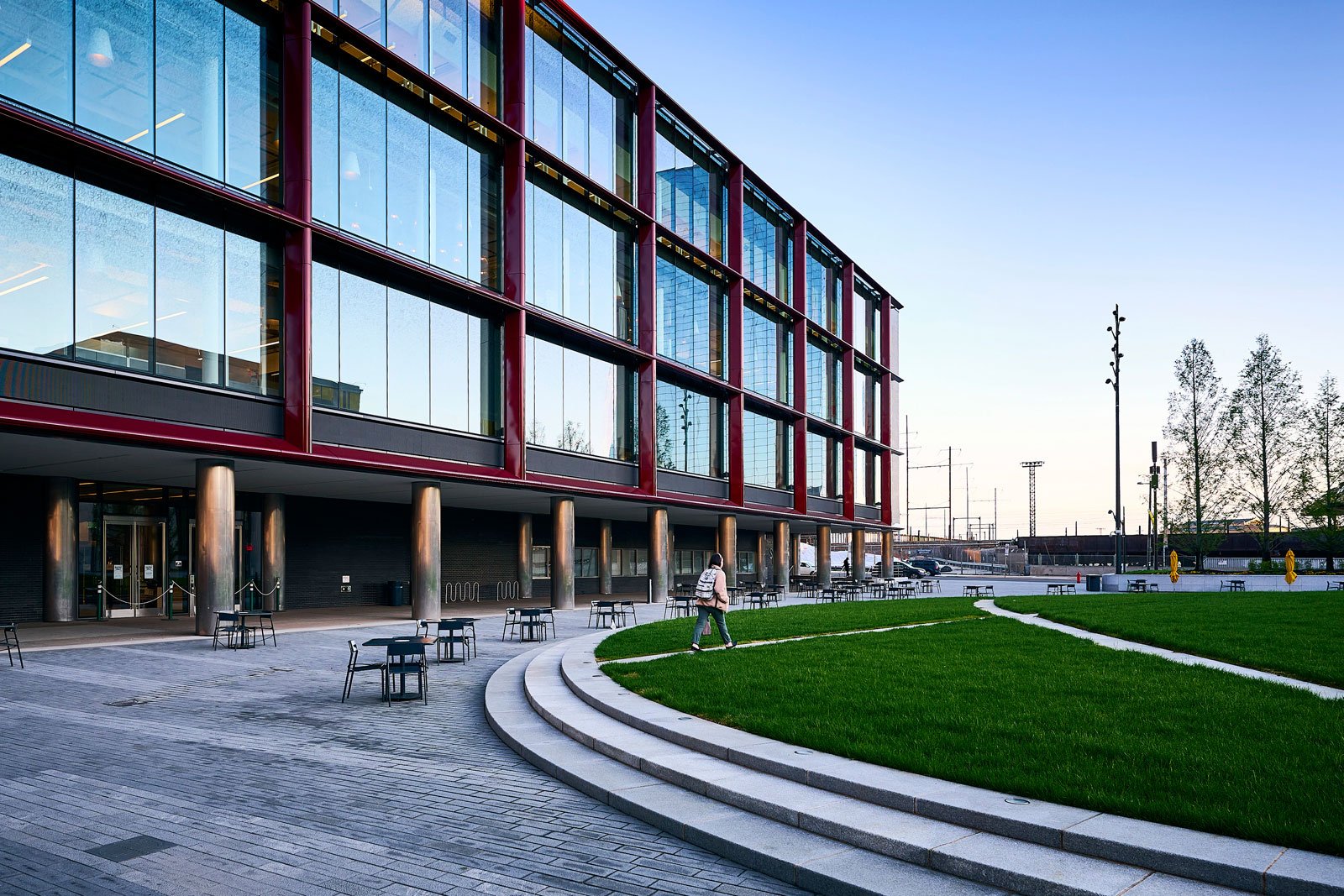 ©Photography Matt Krissel

Coraflon® employs Lumiflon FEVE resin technology that protects a coating against UV radiation, rain, salt, and other environmental deterrents, preventing coat degradation. The low-VOC fluoropolymer is ideal for high-exposure projects like City Point, as the FEVE resin ensures color and gloss retention of a coating that will allow the building to remain in pristine condition for decades.

Photography credit: Matt Krissel
Information courtesy of PPG and Design and Build with Metal