In the past few years, landscape architecture has emerged as a crucial component of urban design. All across America, urban parks have been designed with a focus on sustainability and providing communities with amenities that will encourage economic growth.

Curbed, a blog dedicated to architecture, lifestyle, interior design and other urban interests, stated, "Landscape architecture is fast becoming a centerpiece, not just a facet of urban design. More than just escapes to help residents connect with nature, parks and public spaces are now used as tools for engagement and environmentalism and a means to promote resilience, knit together neighborhoods and help revitalize cities."

One such project exists in Houston, Texas where Levy Park, a 5.9-acre public park, received a transformative renovation that left a powerful impact on the surrounding community. Opened in 2017, this creative park was designed by Houston's Office of James Burnett (OJB).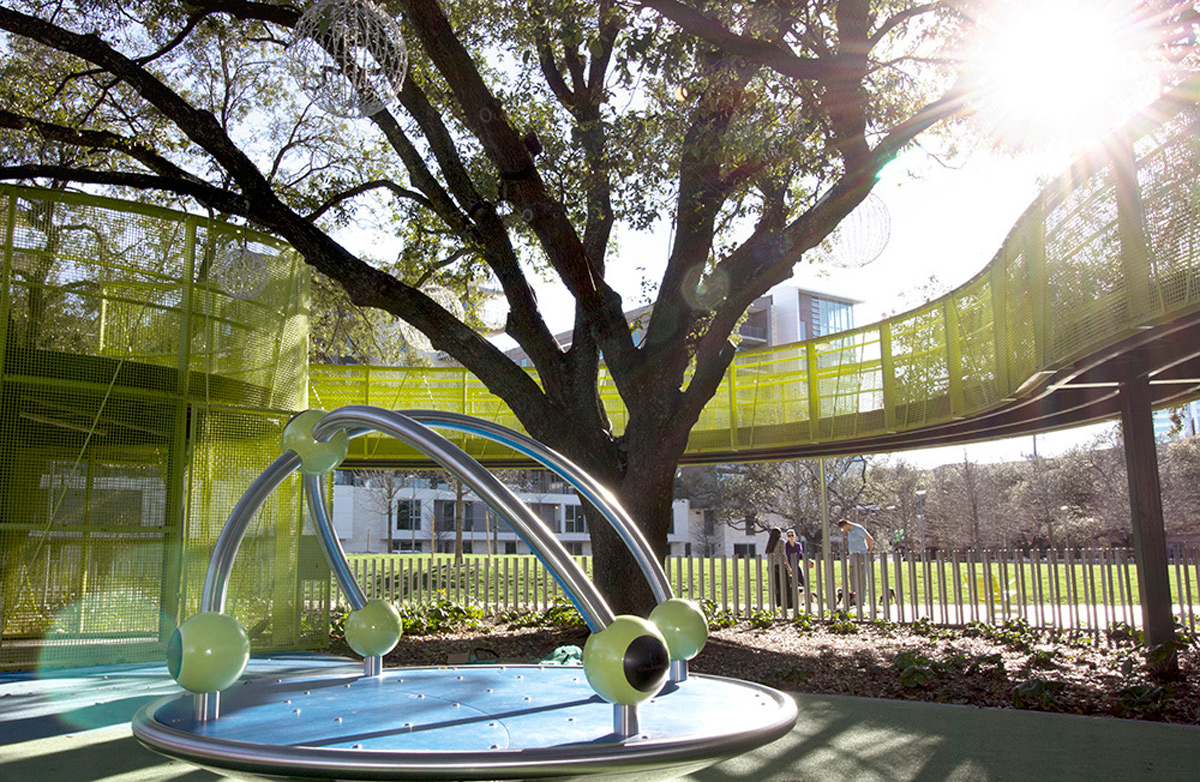 "The park's design highlights cutting-edge sustainability practices while offering visitors various opportunities to reconnect with nature and replenish the spirit," stated OJB Principal, Chip Trageser. He added, "The park's modern, eco-conscious design, comprehensive and accessible programming, and unique appointments make Levy Park a must-see destination for locals and visitors."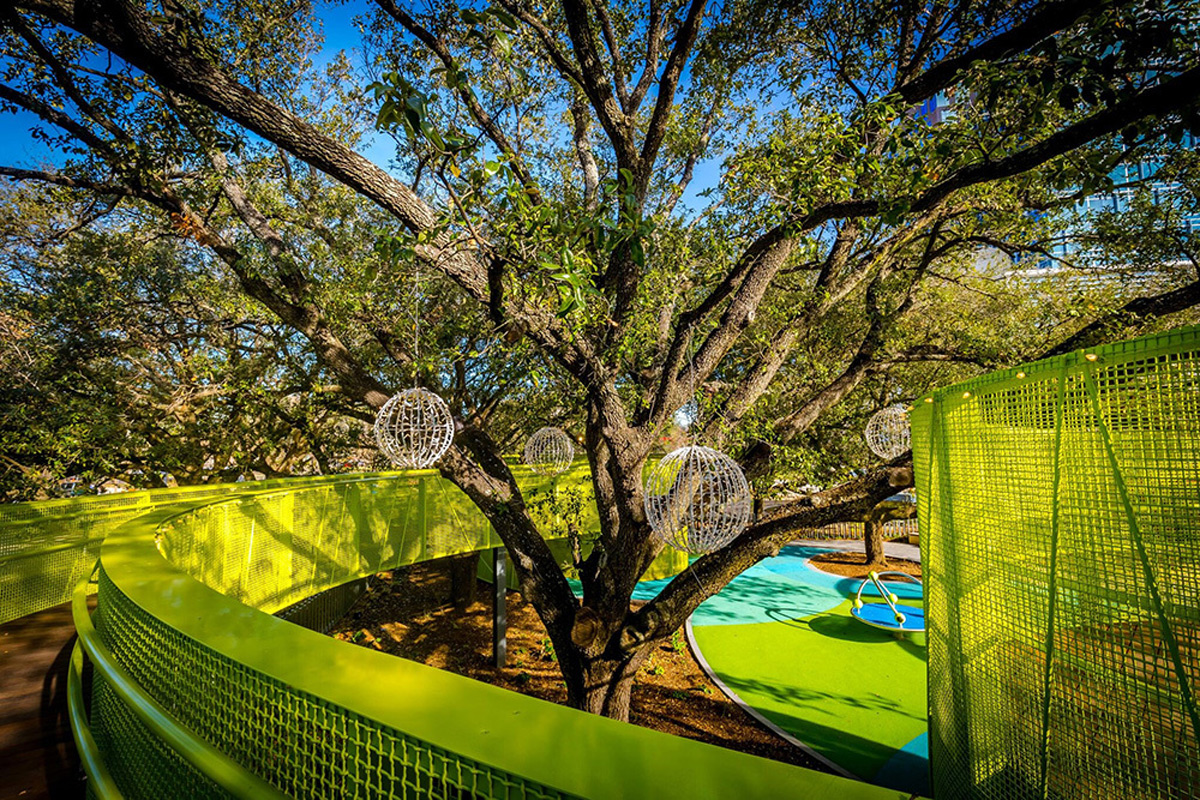 The reimagined park features a multi-purpose performance pavilion, a section where dog owners can play with their four-legged companions, areas designated for gaming and reading, a play area for children, and a three-tiered water feature. Other environmentally conscientious features include raised garden beds and a 7,500 square-foot rain garden that captures storm water to help reduce runoff.

Careful consideration was taken in regards to coating the park's colorful metalwork. Billy Konczack of The Barry Group, LLC., explained, "The project required a coating system that would withstand exposure to ultraviolet light and heavy rainstorms that can cause flooding. Longevity of the coating system was critical because you don't want to close the park in the middle of town and have to repaint everything."

The solution to this concern was found in Tnemec's Series 1071 Fluoronar, a fluoropolymer enriched with Lumiflon FEVE resin technology.

"The Fluoronar coating system is super durable and UV resistant, so the colors will not fade for many years," said Konczak, "And Fluoronar is easy to touch up."

Information courtesy of Tnemec
Photos courtesy of OBJ