In Sanskrit, the word "Spanda" roughly translates to "divine vibration." Spanda is a concept in Kashmir Śaiva philosophy that describes the universe as purely conscious energy. It is believed that everything that exists in the universe is comprised of that conscious energy, only in different forms.

Located at Elizabeth Quay in Perth, Western Australia, Spanda is a 9-story tall sculpture that is known as the world's largest freestanding structure made of carbon fiber. Using 3D modeling software, sculptor Christian de Vietri was able to design the structure, which is comprised of six white arches that are identical in shape but differ in size. While the largest arch can be measured at 9 stories tall, the smallest arch is large enough to frame a person.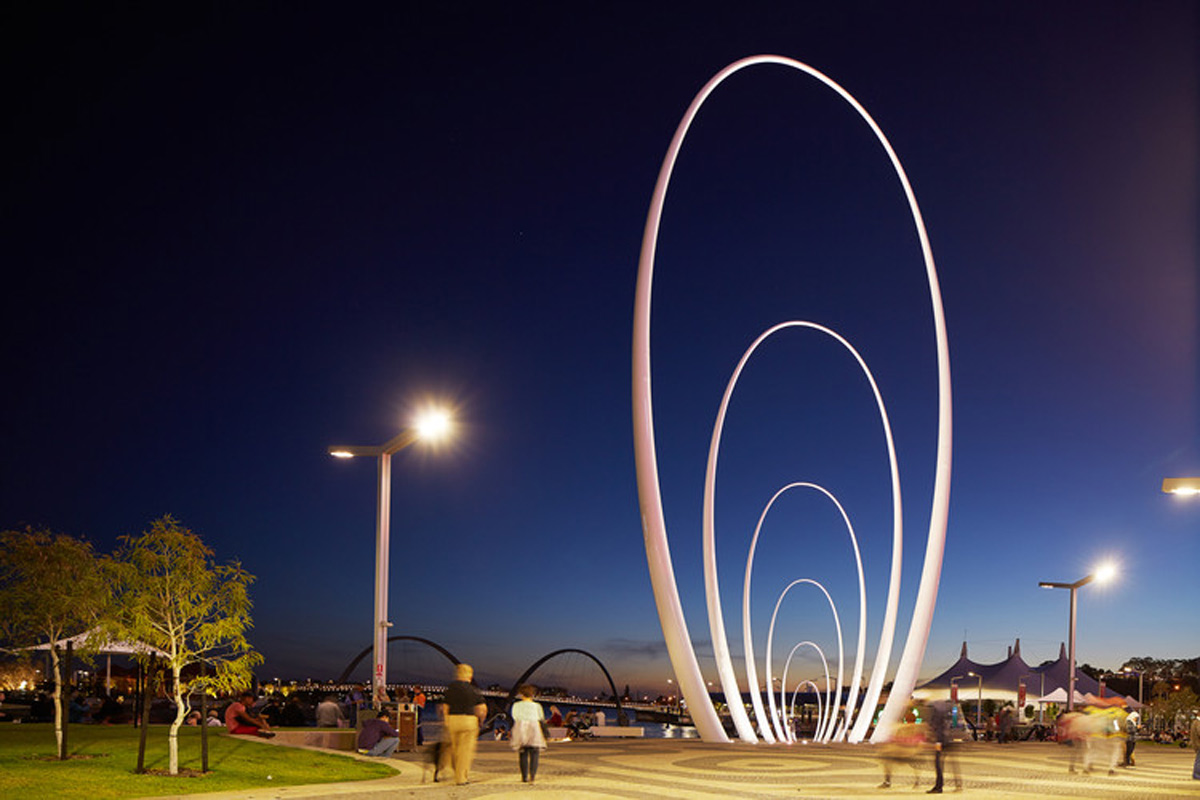 Inspiration for Spanda was drawn from Vietri's experiences learning about the teachings and practices of Śaiva Tantra.

Today, the sculpture is a place where many fitness and yoga groups gather to practice. It is also a popular tourist attraction where many people passing by will stop to take photos and interact with Spanda.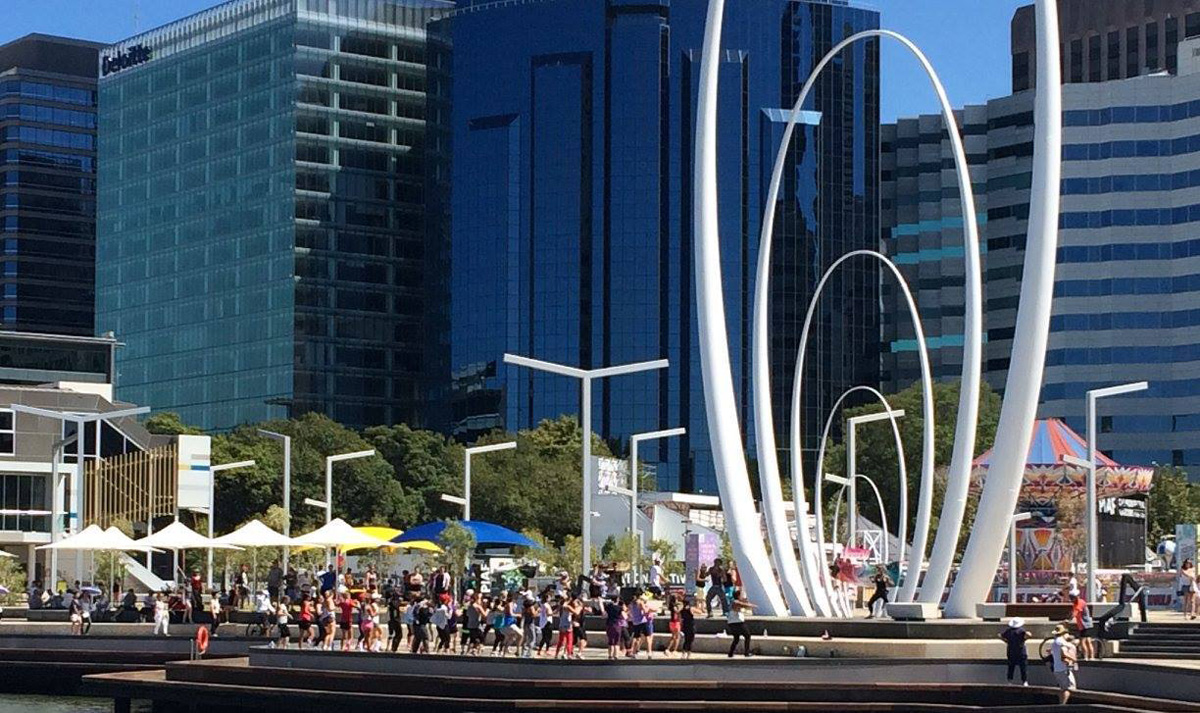 Vietri explains his vision behind Spanda, describing, "Open, radiant, inclusive. These are the qualities I wished the sculpture to embody. Spanda is a kind of womb space for the city, where exalted experience and expanded states of being are born. The dimensions of the human body were used as a starting point for designing the form. In fact the whole sculpture was designed with human interactivity and bodily presence in mind."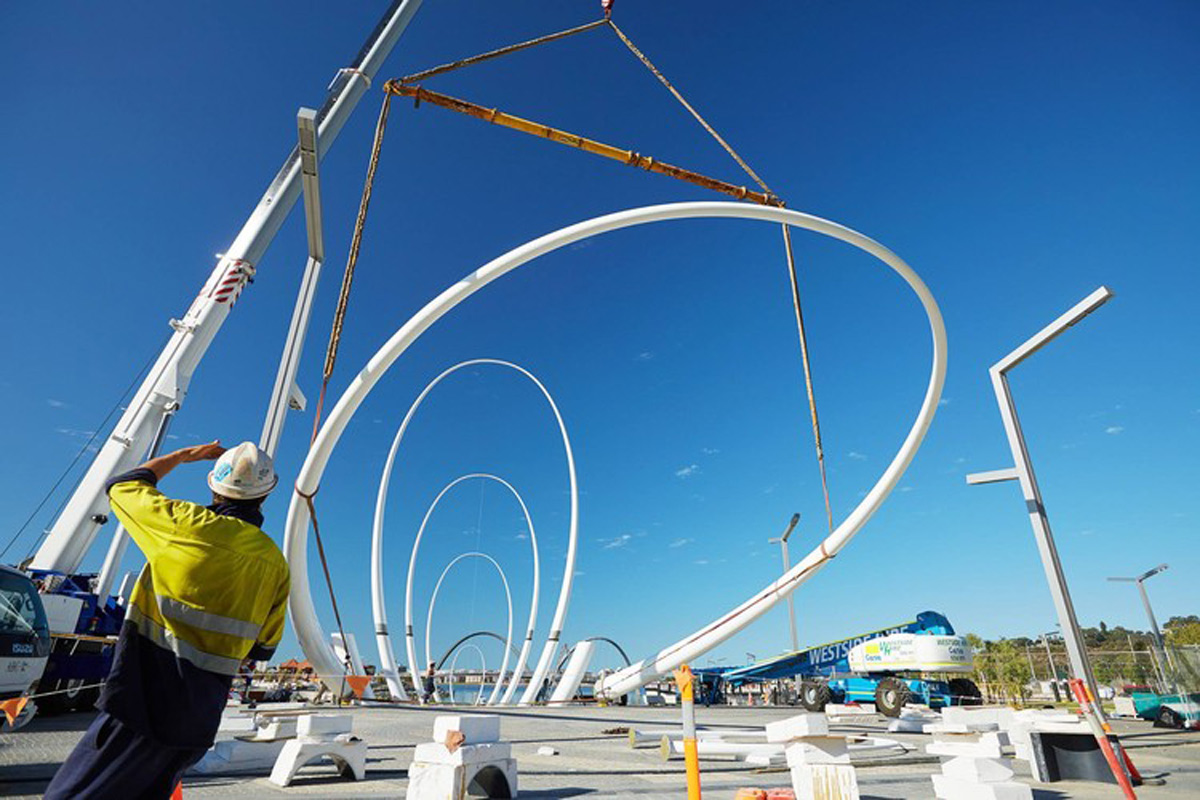 Constructing the installation took 10 days to complete; however, fabrication took much longer. Brisbane-based fabricators, ShapeShift, took nine months to engineer and fabricate each arch. Made with CNC milling and carbon fiber, the arches then received A&I Coatings' Vitreflon fluoropolymer as a finishing coat.

Vitreflon is a FEVE-based coating system that employs Lumiflon FEVE resin technology. With an estimated lifespan of 60 years or more, Lumiflon-enriched coating systems have the ability to withstand UV radiation, corrosion, and other elemental deterrents. Because of Lumiflon's unparalleled weatherability, color and gloss retention, and durability properties, Spanda will remain in excellent condition for decades.

Photos and information courtesy of ArchDaily