NASA is world renowned for scientific and aeronautic research. At NASA Langley, in Virginia, the new Measurement Systems Laboratory speaks to the commitment of the company to innovation, research, and technology. The building boasts a multi-material façade with terracotta, single skin metal, and an abundance of aluminum composite material.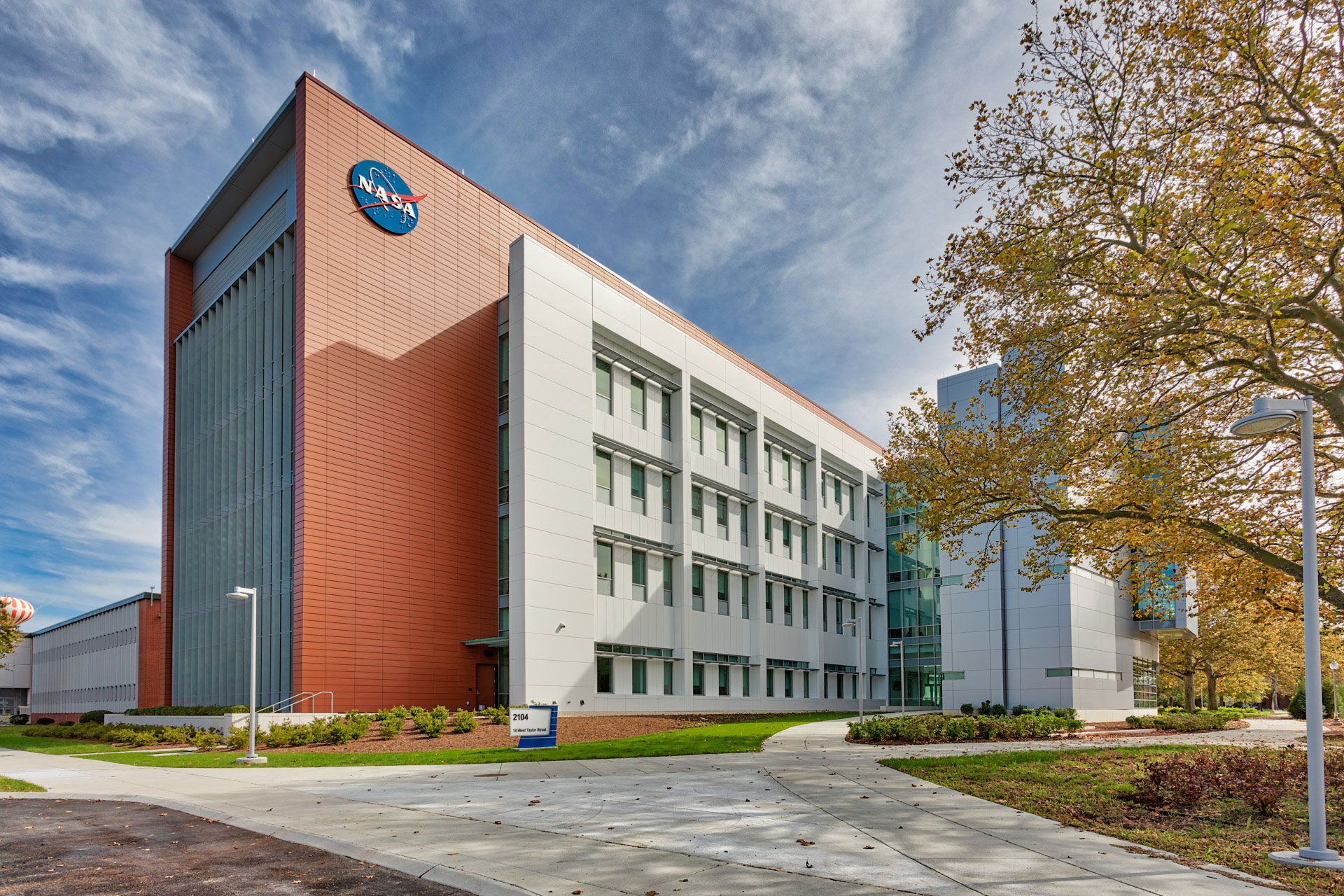 Photography ©Scott Wertz
NASA's Measurement Systems Laboratory (MSL) was a nearly 100-million-dollar project that creates a new state-of-the-art facility for six NASA Research and Engineering Groups. The laboratory is set to be a modern example for a massive revitalization plan where numerous buildings are being replaced or repurposed in an effort to create more cohesive, innovative designs.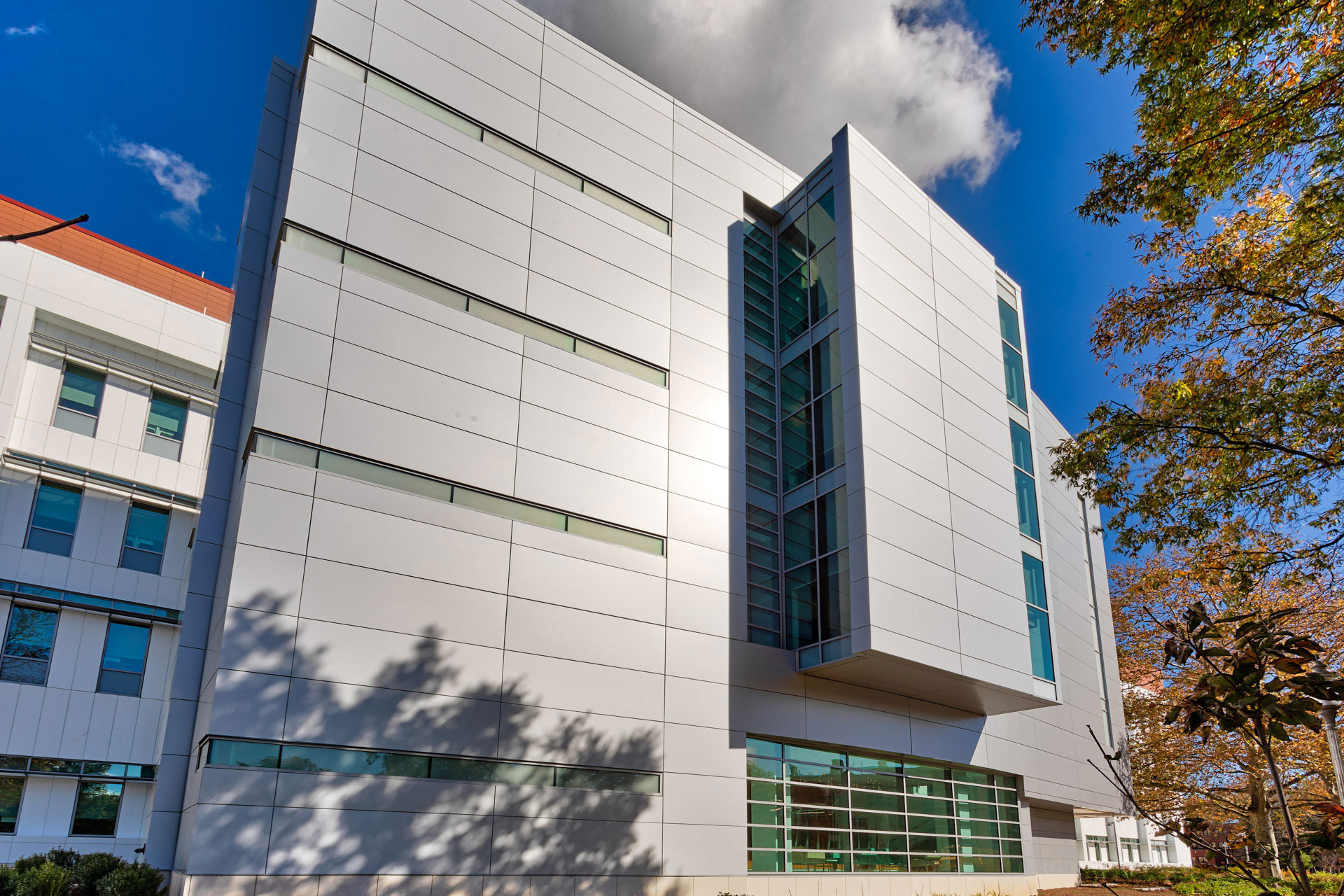 Photography ©Scott Wertz
Although numerous materials were utilized, the building features over 90,000 square-feet of ALPOLIC/fr aluminum composite material (ACM). ACM was specified due to its light weight, durability, and clean aesthetic. In two finishes, SMX Silver Metallic and RVW White, the ALPOLIC/fr panels were fabricated by national fabricator, CEI Materials.

Photography ©Scott Wertz
Uniquely, the building is constructed from concrete, requiring specialized engineering capabilities in order to produce a linear orientation of the aluminum composite panels. Utilizing 3D scanning, the fabricators were able to achieve the intended flat planar appearance around the entire façade. Although utilizing multiple materials, the building has a cohesive design achieved through the architect's vision and the design team's implementation.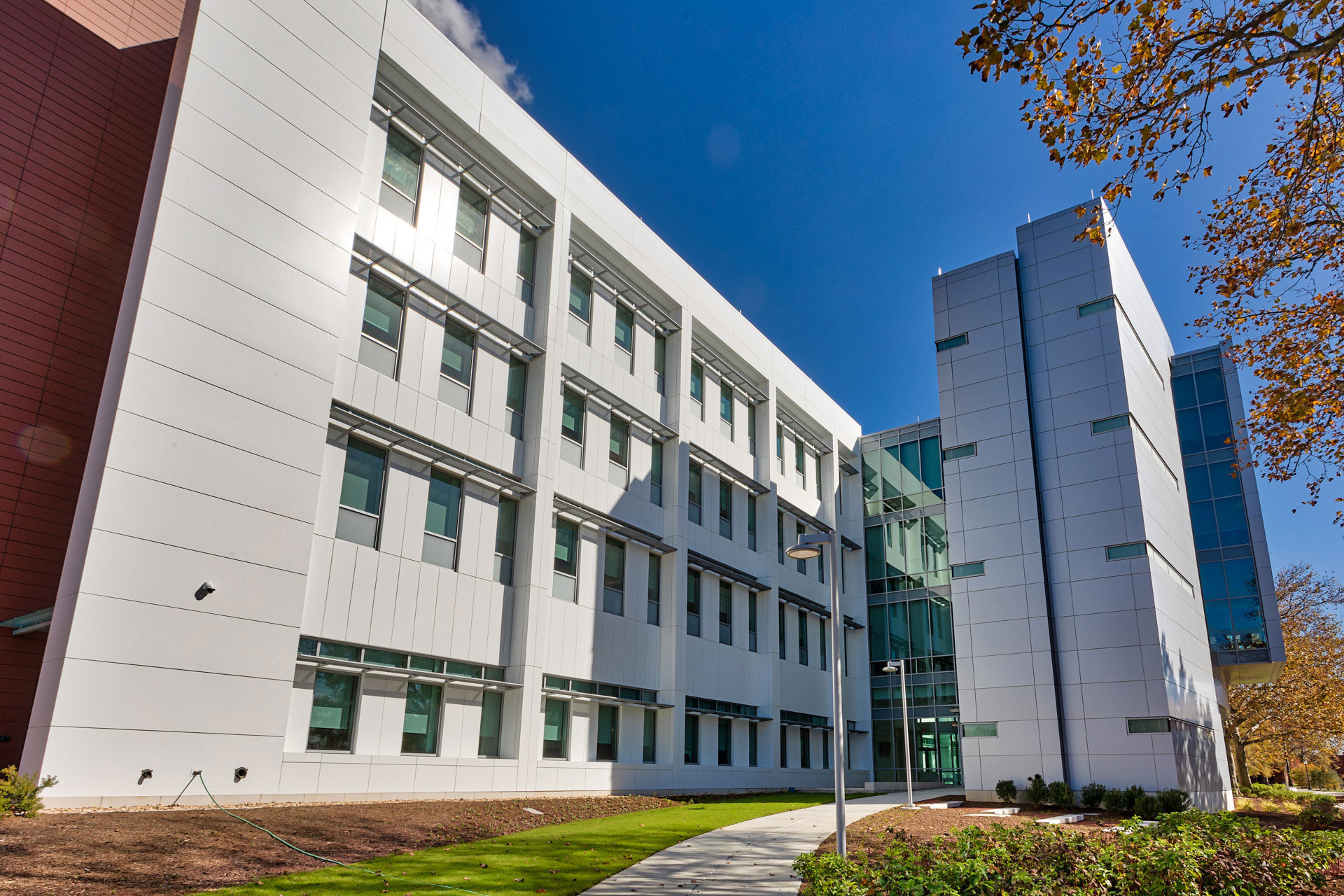 Photography ©Scott Wertz
The exterior ALPOLIC/fr panels are enriched with Lumiflon FEVE resin technology. Metal cladding coated with Lumiflon fluoropolymer technology achieves a plethora of benefits including longer life cycles, reduced costs, higher gloss ranges and unparalleled weatherability.
information courtesy of CEI Materials