Public service buildings (PSB) have the ability to reflect the community in which they reside. In this case, having a LEED Platinum, net zero PSB, allowed Salt Lake City to showcase their movement towards innovative and sustainable development. Interestingly, this building is the nation's very first net zero public safety building, meaning the structure produces as much energy as it consumes.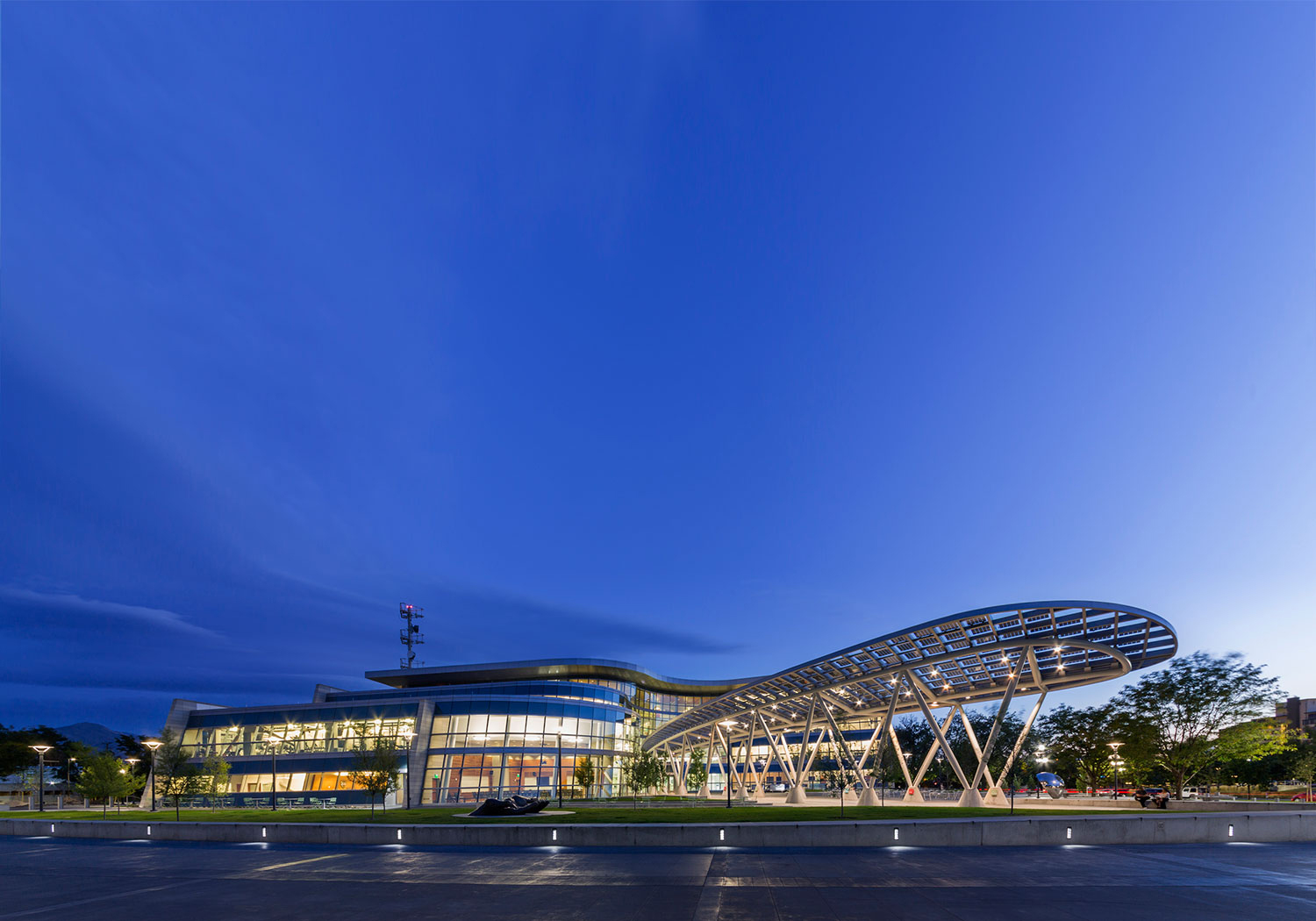 Within the 335,000 square-foot building, the city's police, fire department and emergency dispatchers are housed. GSBS Architects and MWL Architects were commissioned for the project; the teams designed the state-of-the-art facility with optimal daylighting and exterior material usage. Each product used in the construction of the building was chosen for its ability to meet both the project's design and environmental goals.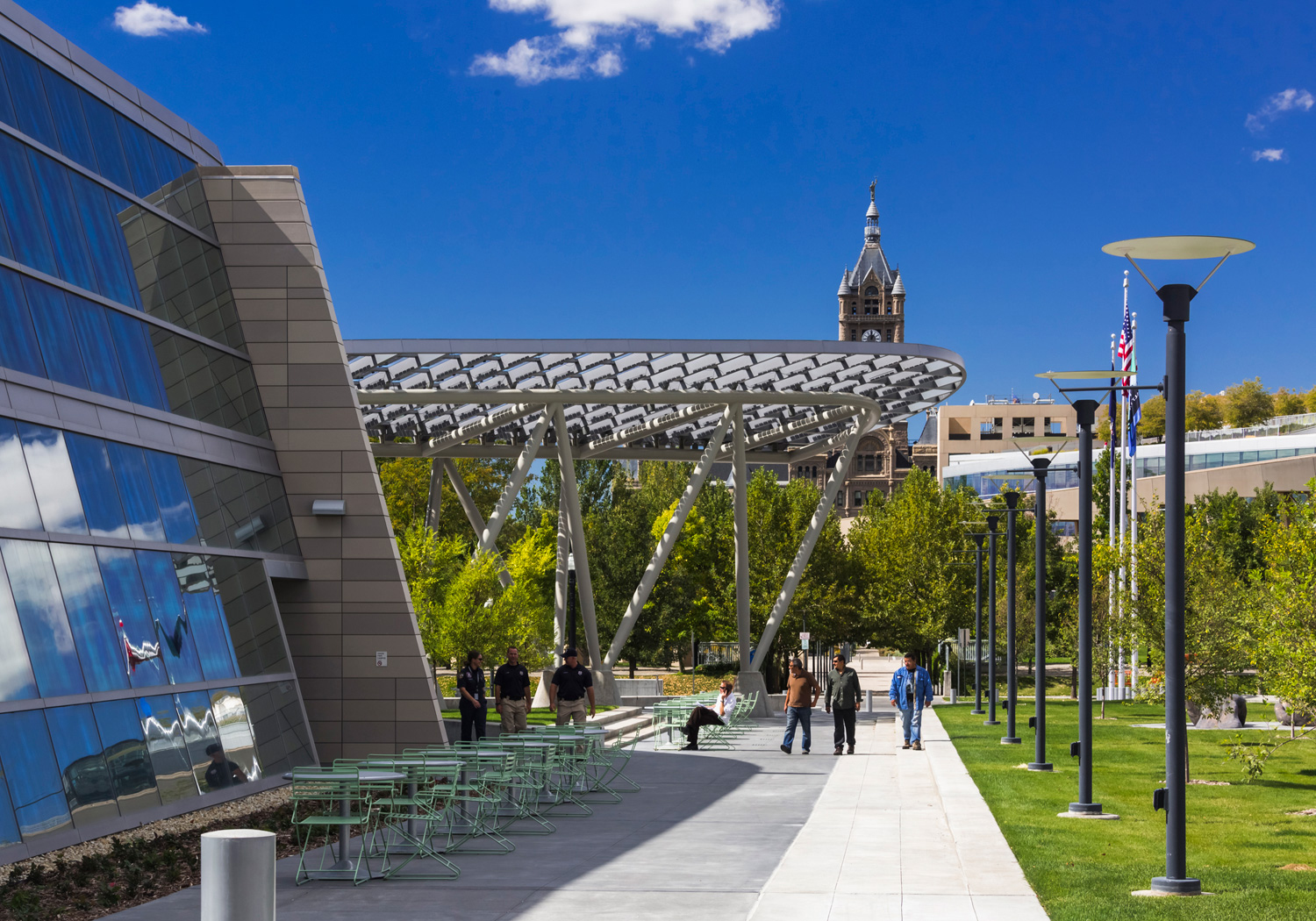 Along with a sophisticated daylighting and climate control system, PSB utilizes a series of window, curtain wall, and sunshading systems that helped contribute to the sustainable nature of the building. The project is enveloped in 23,000 square-feet of ALPOLIC/fr Mica Platinum aluminum composite panels installed and fabricated by LCG Facades. The Mica Platinum panels are finished with 2-coat Valspar Valflon coating, with LUMIFLON FEVE resin.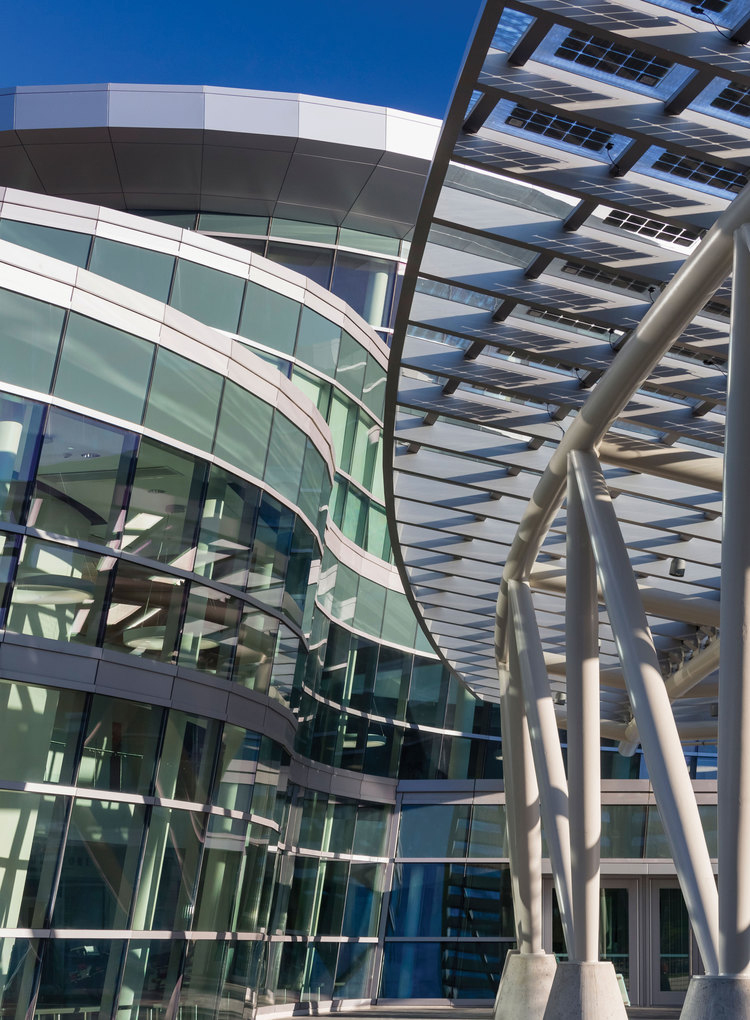 With low VOC content and low life cycle costs, FEVE technology is a more sustainable choice as opposed to other fluoropolymer coatings such as PVDF. FEVE-based coatings have incredible weatherability protection which allows them to last at least two times as long as other coatings, reducing the likelihood of expensive recoating operations. Because the coating can last up to 30 years without fading, chalking or losing color, it is the premier choice for aluminum composite manufacturers, like ALPOLIC, to ensure the quality of their panels.
The PSB received an Energy Star performance rating of 100, which is the highest possible score, allowing the project to receive the highest sustainability standards in the U.S.
Photography courtesy of GSBS Architects