The architecture of the Hamption Roads region in Southern Virginia still echoes the tale of its humble colonial beginnings, with buildings that are reminiscent of the time of America's founding fathers. The grandiose brick houses, paired with the iconic white pillars and the pitched roofs come from a time before the formation of the United States. Today, as more modern structures are constructed, and a nonstop movement of progressive design, Hampton Roads' trending architectural designs remains conservative.
When the city of Norfolk sought out possibilities for a new bus terminal and transfer station, Tymoff+Moss Architects presented the city council with three options, ranging from traditional to modern. Though it was expected that the more traditional option would be chosen, the winner turned out to be the most progressive design. Michael Schnekser, who was part of the team presenting the designs, recalls the meeting with the council.
"We had 98% approval," Schnekser reveals, "To have the public respond that way was unbelievable. It was really rewarding."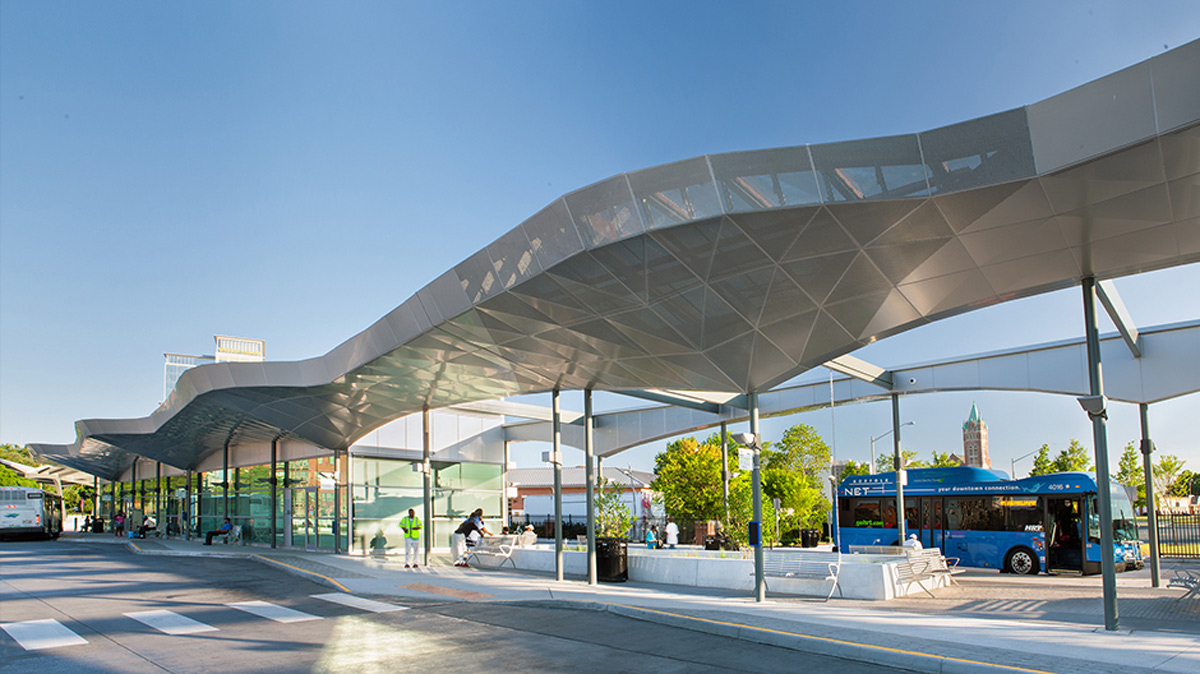 The new facility for Hampton Roads Transit (HRT) replaces a 3-acre circle of asphalt that stood next to a busy road. Architects designed the new transit hub with the intentions of creating a space with a park-like ambiance; a public space that provides shelter for people waiting for their bus. "Boy, would that be nice to get out of the bus on a hot day," Schnekser says, "and instead of being surrounded by acres of blacktop to have the shade of a tree, and a bird up above, and some bushes over there, and a bench to sit and eat my sandwich or read my book while waiting for my next bus."
The replacement transit hub features a central island in the middle of an oblong bus loop, where buses can circle and park to pick up and drop off passengers. The island also holds a waiting center, a glass structure with a silver canopy whose zigzagged edges help form parking spaces for incoming buses.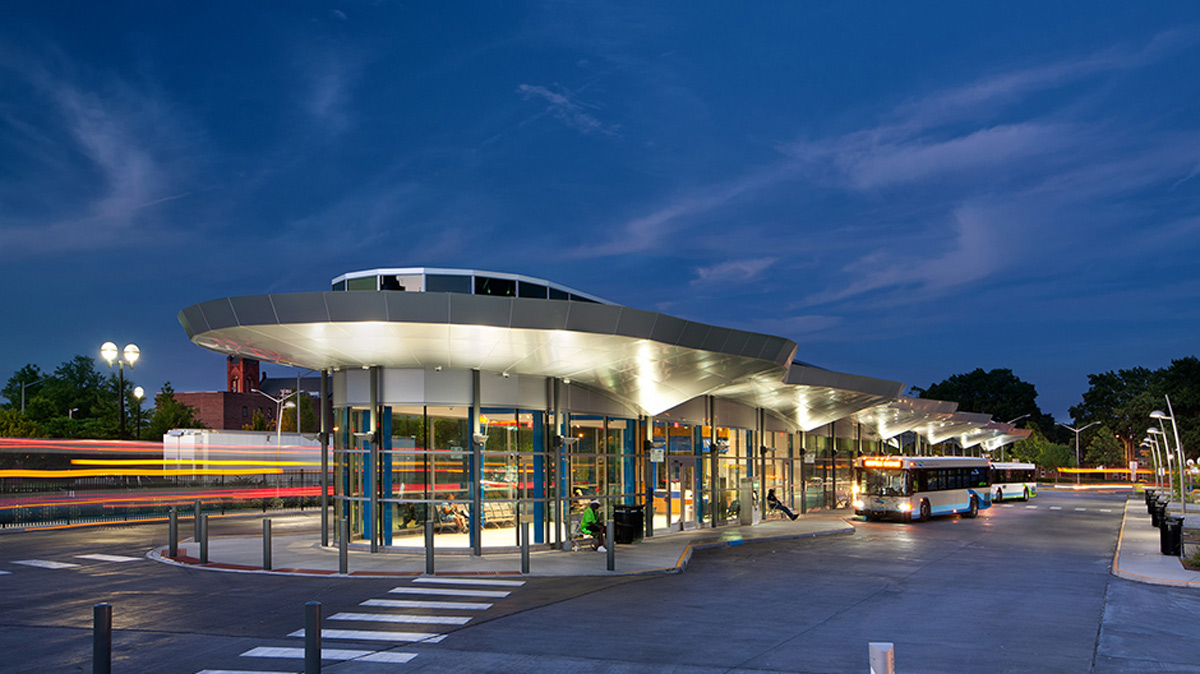 Approximately 1,010 panels of Alpolic aluminum composite material (ACM) were used for the transit center's roofing; the metallic panels are coated in Lumiflon FEVE resin. The inside of the waiting station uses Valspar's Valflon, which also employs Lumiflon FEVE resin technology. The next-generation fluoropolymer provides coatings with super-durable coverage that will last under intense weather conditions without sacrificing the color and gloss of a coating.
Photos courtesy of Alpolic