In 2013, the London-based Shubette House underwent a massive transformation. Architects of HTA Design LLP (Hunt Thompson) were commissioned by Pinnacle Developments to redesign the space for a mixed-use development, satisfying the demand for commercial, residential, and hospitality needs. What emerged at the end of construction was the Novotel Hotel, a gorgeous, color-shifting structure that become known as London's tallest modular building.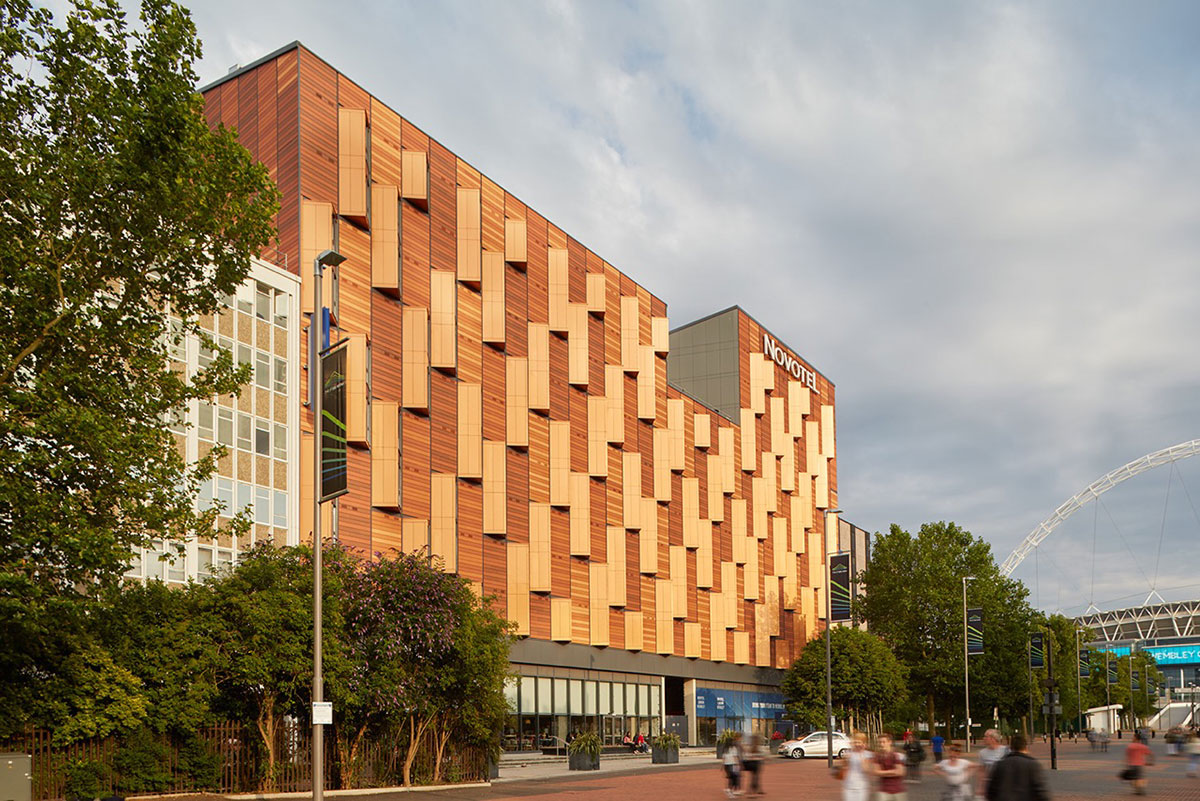 The prefabricated modules were designed by Vision Modular Systems (VMS), and delivered to the construction site by crane. In prefabricating the modules off-site, the amount of on-site waste was significantly decreased in addition to the likelihood of human error that would inevitably be made on site during construction. The exterior cladding and roofing were both installed on site.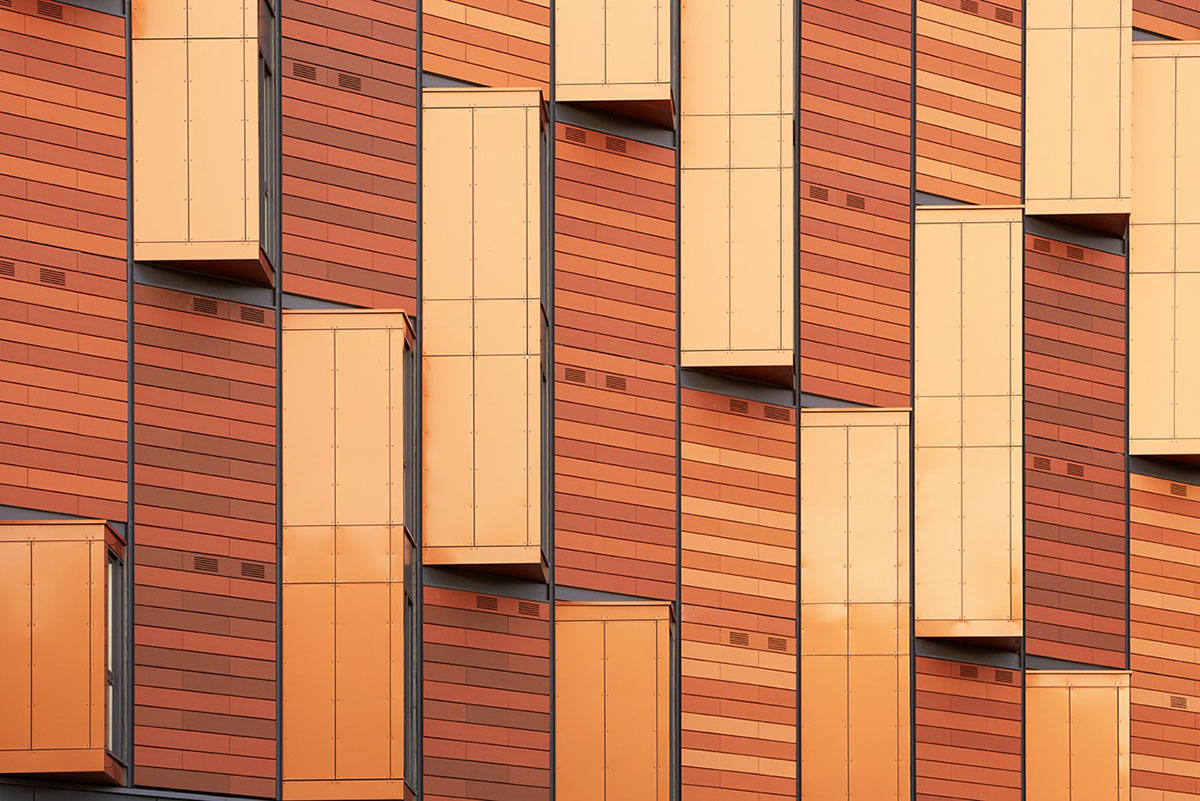 The Novotel dons a visually-stunning exterior façade, which features protruding box windows that give the hotel a more dynamic look. This aesthetic is furthermore enhanced with the utilization of alucobond® Plus spectra Cupral, an aluminum composite material that contains color-changing properties. The shifting hues are due to a high-performance coating system that was finished with a Lumiflon-based topcoat.

When applied to an architectural surface, coatings that utilize Lumiflon FEVE resin technology protect the structure from UV radiation, salt, water, and other elemental deterrents that contribute to coating degradation. The coatings also contain color and gloss retention properties, which helps prevent fading and chalking. Because of the benefits offered by Lumiflon-based coatings, the need to recoat a surface frequently is eliminated, which ultimately helps reduce lifespan costs.