Architects Houston Tyner were commissioned to transform the outdated Porte Cochere hotel in Los Angeles, California into an eye-catching showpiece. The architects designed a nearly 300-foot intricately fabricated sculptural façade that spans the length of the hotel's exterior. The sculpture utilizes nearly 17,000 square-feet of 4mm Alucobond PLUS material in two distinctly unique finishes.

In an interview with Alucobond USA, principal architect Russel Tyner describes, "We wanted to create a very dynamic entrance for guests with a bold design that is light and uplifting and that could serve as a gateway to Los Angeles…our design team landed on a contemporary design of sculptural suspended clouds; however, we knew that our vision might be hard to execute."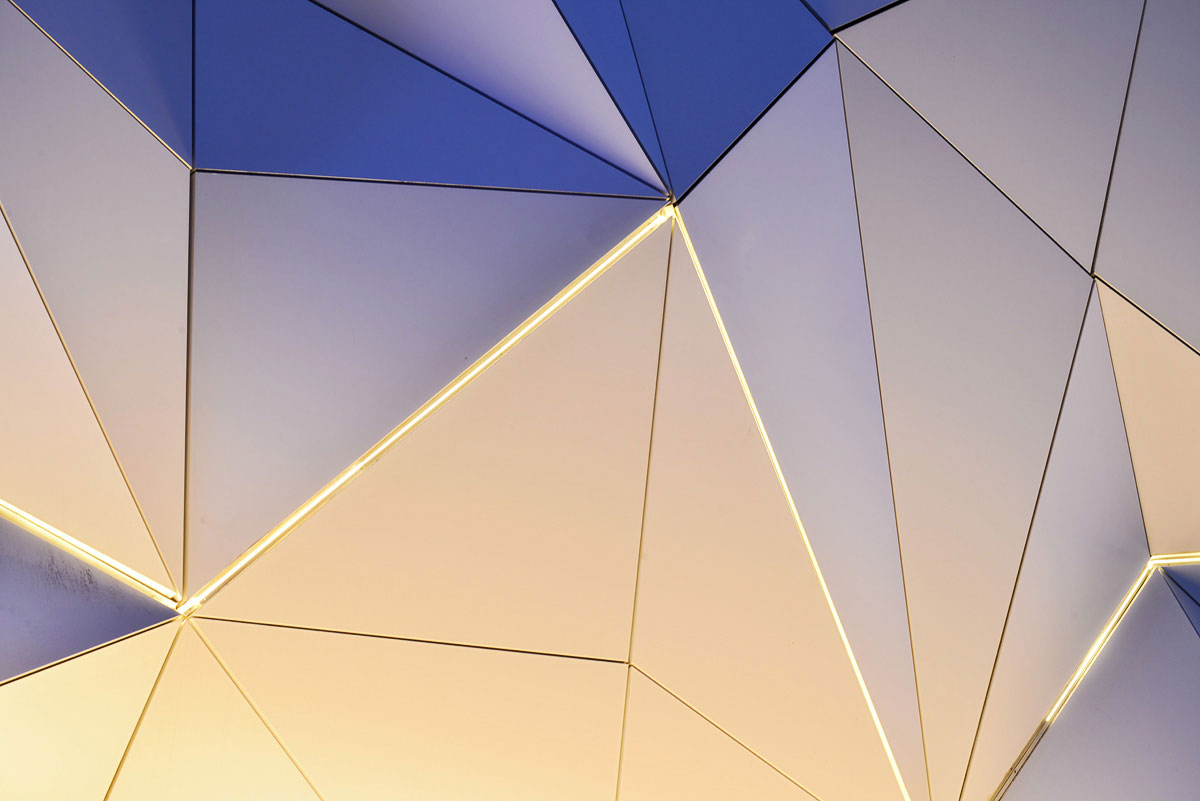 ©Daniel Lunghi Photography courtesy of 3A Composites USA

To achieve the vibrant design aluminum composite panels were specified. The two exclusive finishes featured are Alucobond's Spectra Gold and Brushed Carbon. The Brushed Carbon is part of a NaturAL Element Series that mimics colors found in nature.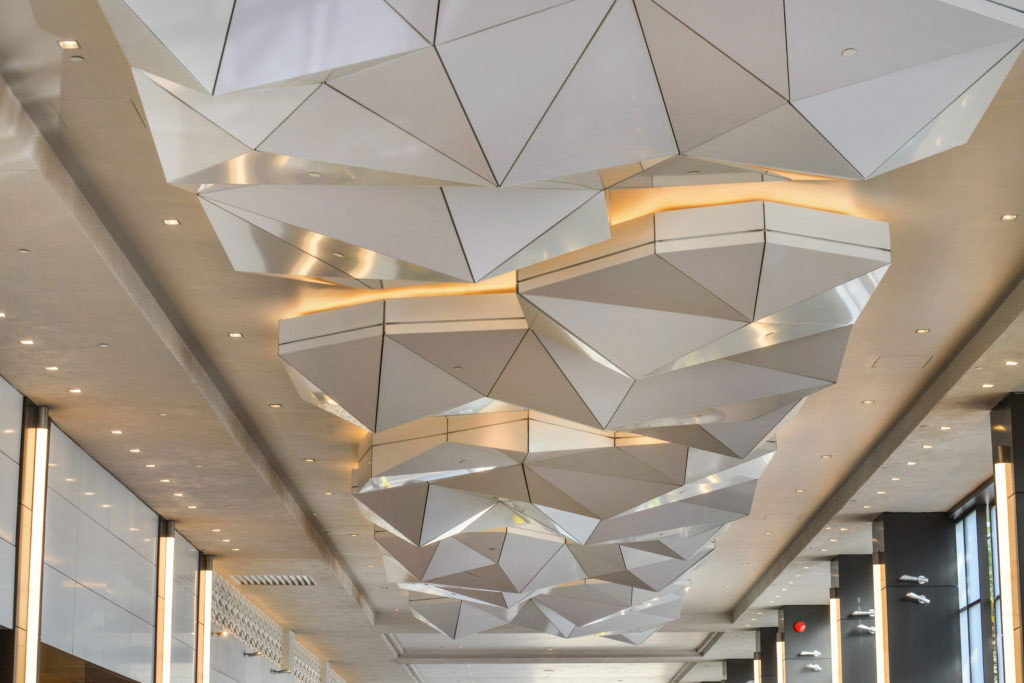 ©Daniel Lunghi Photography courtesy of 3A Composites USA

The three-dimensional panels were fabricated by Elward Systems Corp who additionally completed the interior ceiling application. As representatives at Alucobond USA describe, "The architects selected Alucobond PLUS in White Gold in the Spectra color-shifting finish for the Porte Cochere's exterior sculptural façade and interior walls, as well as to create five chandelier-like soffit medallions that were installed from the interior ceiling."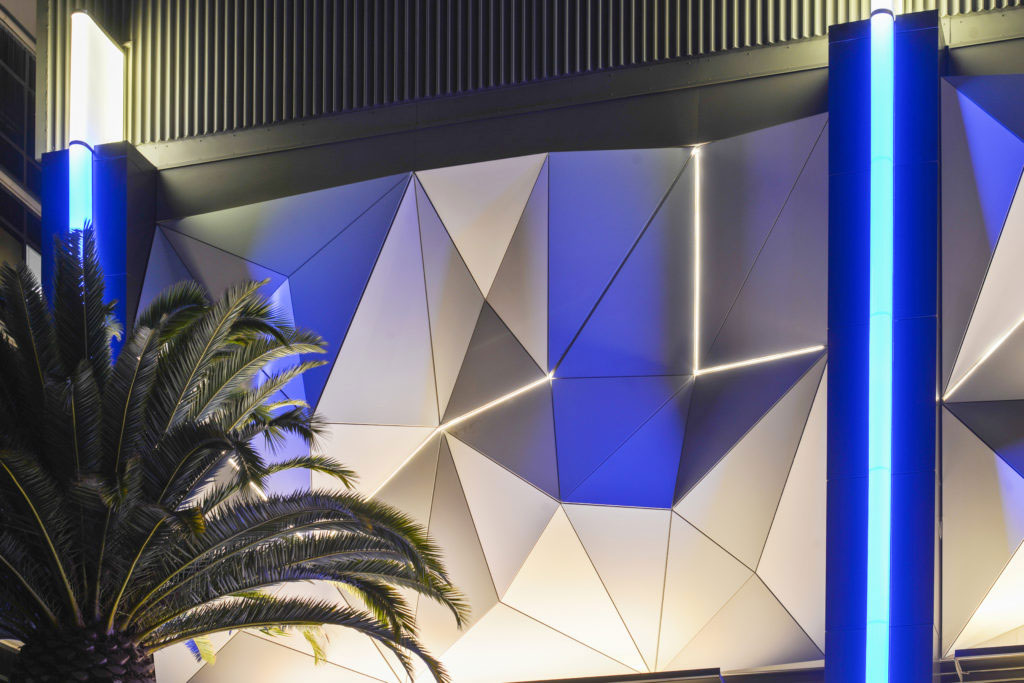 ©Daniel Lunghi Photography courtesy of 3A Composites USA

The Alucobond panels are enriched in Lumiflon FEVE resin technology which accounts for their unparalleled luster. The fluoropolymer topcoat allows for unparalleled gloss and color retention and also prevents against both chalking and fading. The color's brightness can be attributed to the use of Lumiflon FEVE resin. Additionally, the use of a high-performance fluoropolymer topcoat will ensure protection against elemental deterrents that contribute to degradation.

information courtesy of Alucobond USA
photography ©Daniel Lunghi Photography courtesy of 3A Composites USA