Owner: City of Wamego, KS
Engineer: BG Consultants
Field Applicator: Classic Protective Coatings
Coatings Manufacturer: Tnemec Company Inc., Series 700 Hydroflon

In October, Tnemec Company announced the winner of their coveted Tank of the Year, a 14-year running competition that celebrates the best water tanks in the nation. This year's winner, the municipal water tank of Wamego, Kansas, beat out over 300 nominated tanks. The massive pedestal tank underwent a colorful repaint using a distinct and meaningful color palette.



Photograph ©Classic Protective Coating

As the coatings experts at Tnemec Company describe, "All the bright colors on this tank – brick-road yellows, ruby reds and Emerald City greens – come together in a design vivid enough to help the town and its attractions stand out to locals and passersby alike." The tank was painted by Classic Protective Coatings and features a Hydroflon fluoropolymer coating system.

"The 500,000-gallon Wamego water tank was repainted with a HydroFlon fluoropolymer coating system which will help the many hues on the tank retain their color and gloss over time," describes Randy Moore, director of sales – Agency Development & Industry Affairs for Tnemec Company.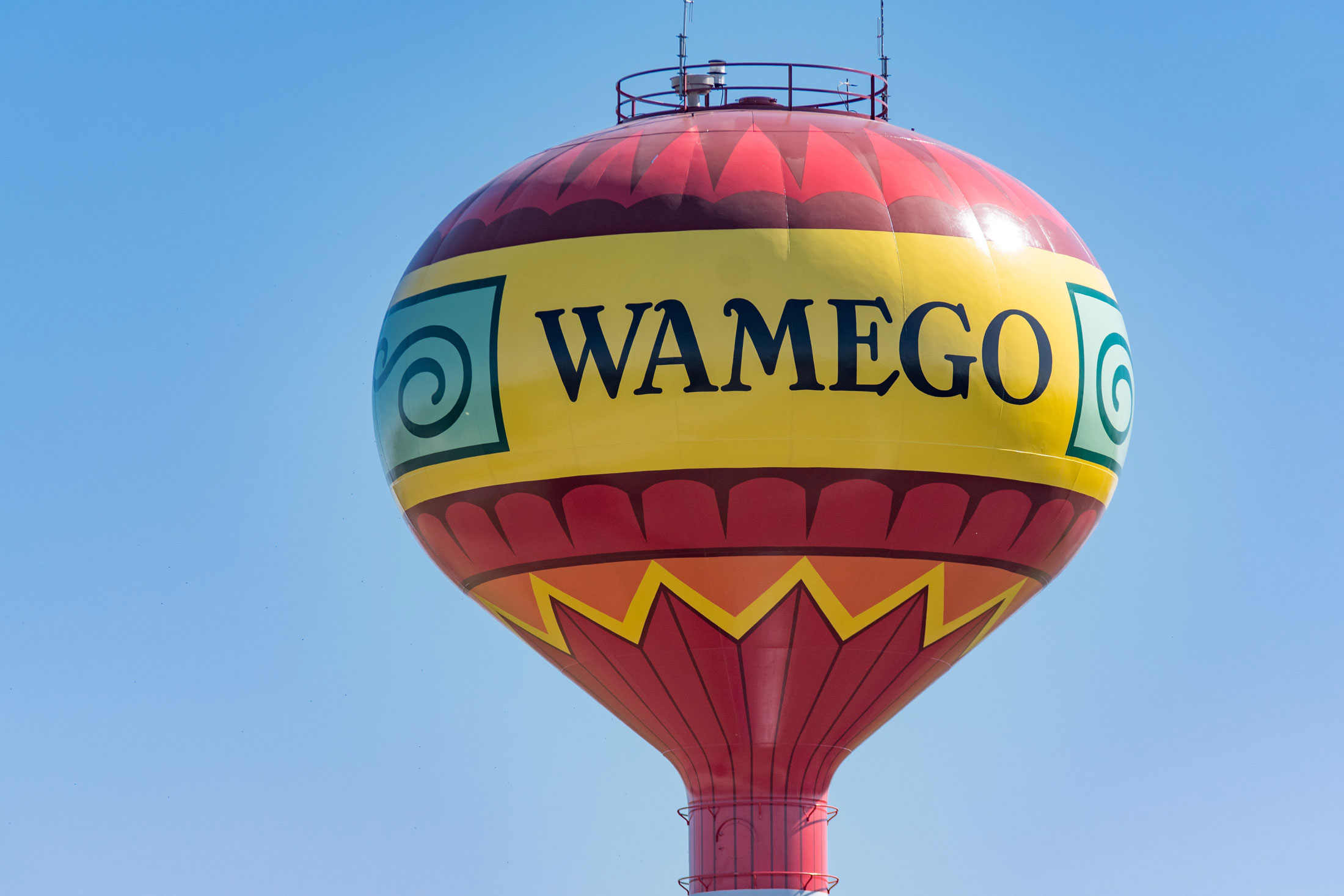 Photograph ©Tnemec Company Inc.

The Series 700 HydroFlon fluoropolymer finish ensures long-lasting gloss and color retention. This next-generation, high-performance fluoropolymer, contains Lumiflon FEVE technology, which is a main contributor to the coating system's hyper-durability. Lumiflon FEVE resin provides protection to water tank surfaces, helping to prevent coating degradation at the hands of UV radiation, salt, and water. FEVE-based coatings also offer superior color and gloss retention and anti-corrosion properties that maintain the coating's structural integrity.

Since Wamego contains a museum dedicated to the Wizard of Oz, it is only fitting the town's tank would be equally reflective of their most prominent attraction. The tank now serves as Wamego's tallest Oz-themed landmark in town.

information courtesy of Coatings World
photography (see below each image)