The King Baudouin Metro Station in Brussels was designed by GS3 Associés. As commissioned by the Brussels Intercommunal Transport Company, the metro station was required to abide by strict guidelines and provide access to the metro's control and access facilities.

The station serves as a great contrasting element to the neighborhood architecture in both color and design. Constructed using alucobond® aluminum composite panels, the building boasts a color-changing red exterior.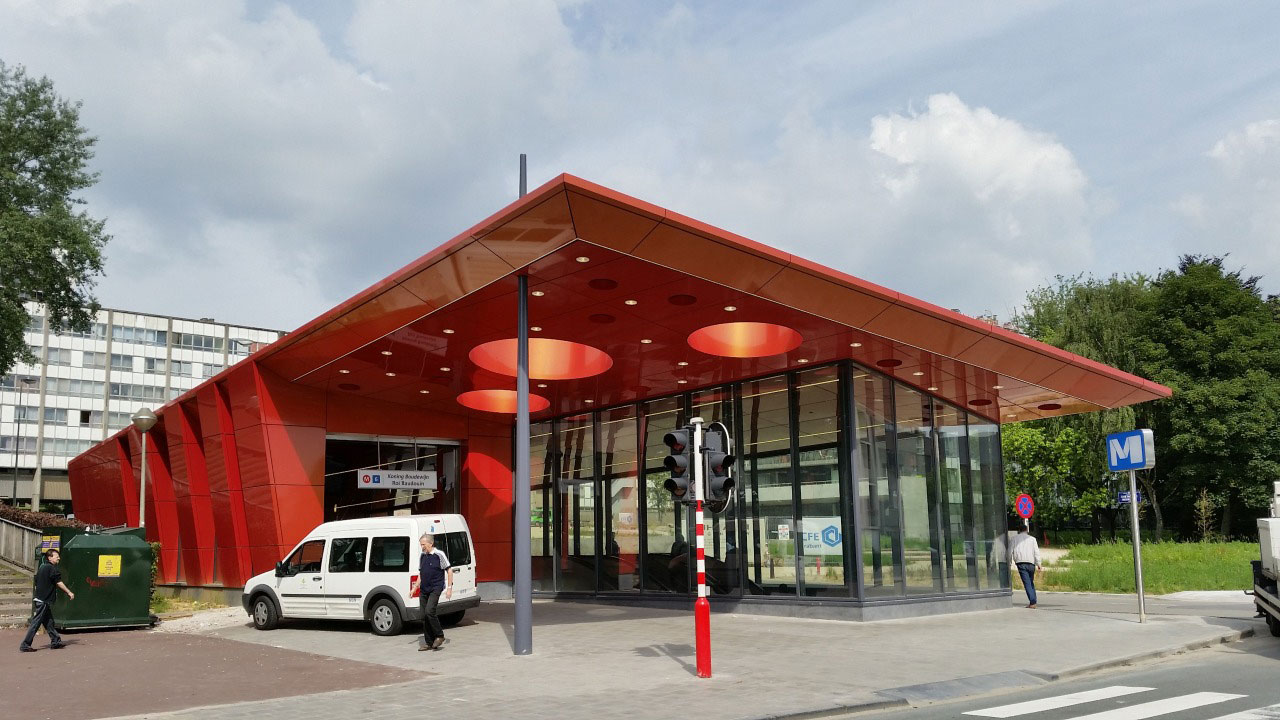 The Alucobond® A2 panels in a spectra Cupral finish have an iridescent quality, the representatives at Alucobond describe, "The Spectra Cupral finish chosen creates a moveable design as the finish reflects and refracts natural light, offering a unique color at each angle. Varying from shades of reds to orange, this versatile finish offers a unique playfulness."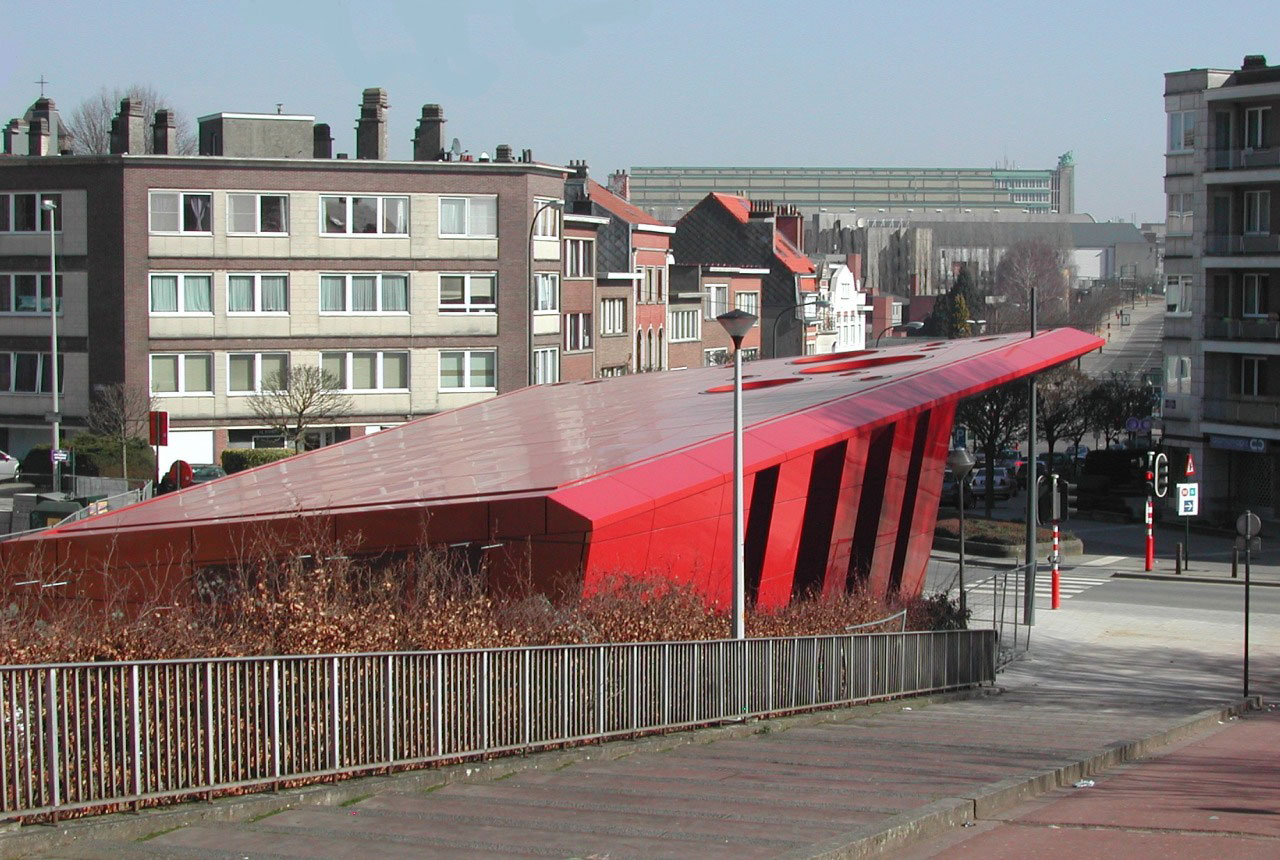 While most of the surrounding buildings highlight a more vertical architectural approach, the metro station protrudes outwards creating an inviting entrance for passerby. Uniquely fabricated, the canopy of the station features custom skylights that allow the façade to further interact with natural light.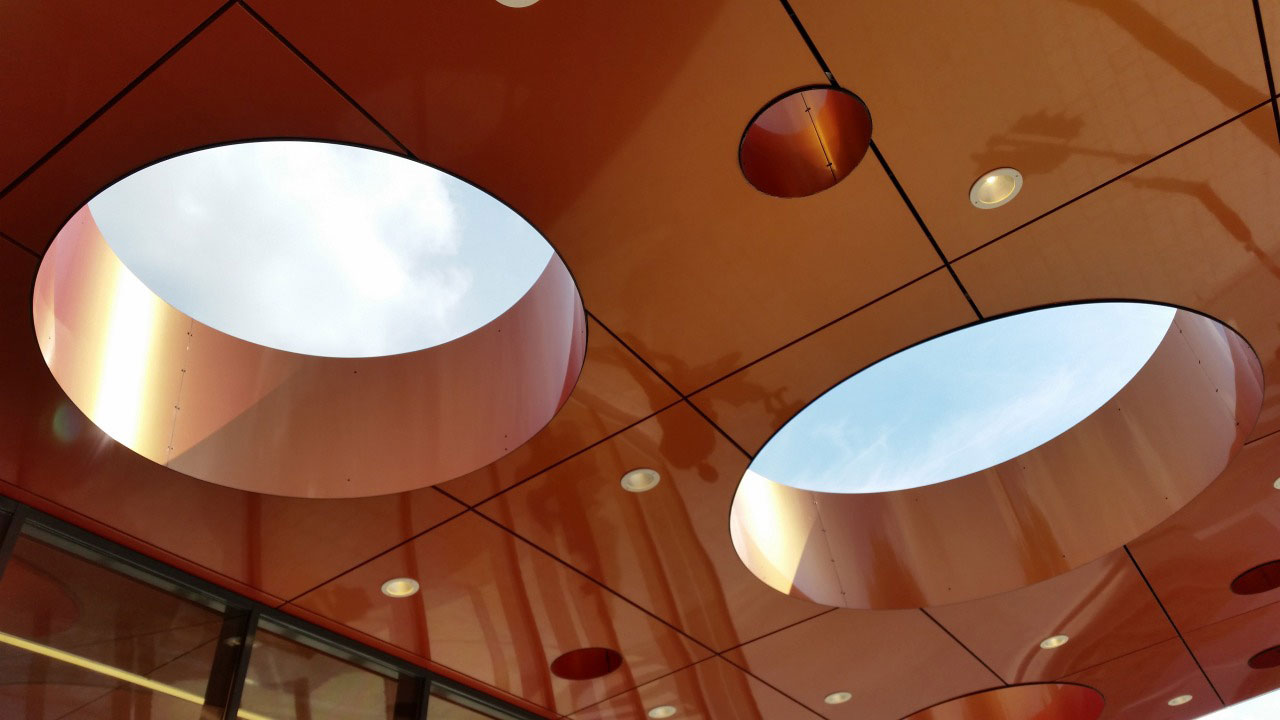 Alucobond's Spectra finish line is a color-changing ACM that contains a Lumiflon FEVE resin topcoat. The next generation fluoropolymer maintains gloss and color when applied to architectural materials and will protect coatings from UV radiation, corrosion, water, salt, and other elemental deterrents. Lumiflon also greatly reduces a coating's life cycle costs, as the FEVE resin will remain intact for decades.

information and photography courtesy of © Alucobond USA