Chicago's Navy Pier on Lake Michigan has been a tourist attraction for over a century. With nearly two million annual visitors, the Pier has gone through a series of renovations and upgrades over the years. In a massive rejuvenation, the Pier adopted the "Centennial Vision," a redevelopment plan to provide modern updates and sustainable features.

tnemec, Inc. representatives describe, "…the two-phased plan has focused on waterfront upgrades, new restaurants, expanded theater and green spaces, followed by a new Ferris wheel and hotel."

An important aspect of the redevelopment was sustainability and the desire to provide a contemporary urban space for visitors. To accomplish this, LED lighting was initiated to reduce energy consumption. Additionally, hundreds of indigenous plants were integrated along with permeable pavement to divert rainwater.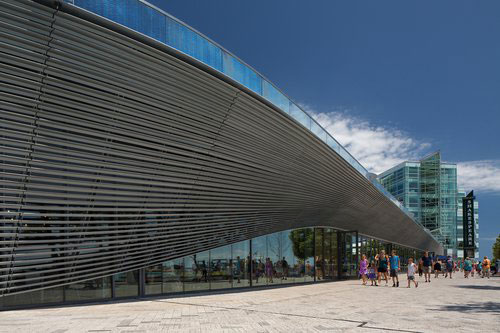 In 2016, the Navy Pier celebrated 100 years serving their Midwest community by replacing its iconic Ferris wheel. The state-of-the-art replacement was built by Dutch Wheels, the same company who constructed the original wheel 100 years prior.

Tnemec coatings were integrated throughout the redevelopment with applications on nearly every surface including louvers, the Ferris Wheel canopy, boat ramps, benches, handrails, planters and more. The specified four-part system was required to withstand environmental deterrents and high traffic areas.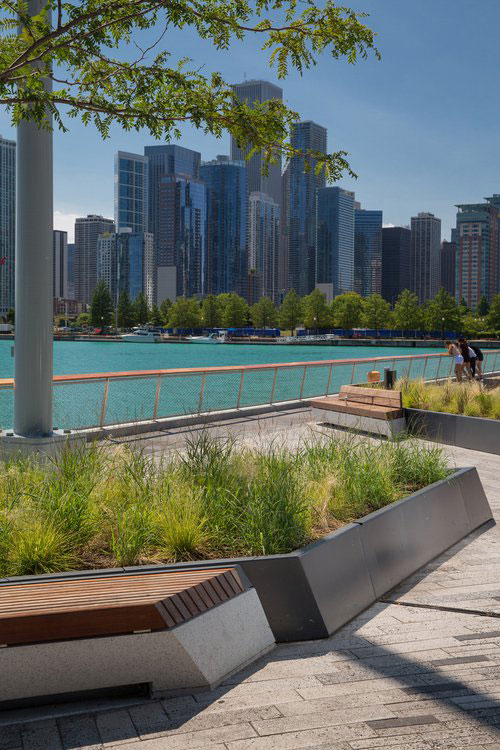 One of the coatings systems used was Tnemec's Fluoronar. "Series 1078V fluoronar metallic features outstanding gloss and color retention. A high-solids fluoropolymer coating with an ultra-durable pearlescent or metallic finish, Series 1078V was an excellent choice for the Navy Pier project due to its ability to meet restrictive VOC regulations," Tnemec explains.

Fluoronar coating system contains Lumiflon FEVE resin technology, which allows the coating to remain intact for an extended period of time, eliminating the need to recoat. The fluoropolymer protects the building from UV radiation and other environmental deterrents that contribute to coating degradation. Fluoronar, with Lumiflon FEVE resin's hyper-durable nature, provides the Navy Pier with a long-lasting, high performance coating system.