The psychology of color tells us that orange, a mixture of reds and yellows, showcases creativity. In an article in Arch Daily, the color is described as euphoric and enthusiastic, seen in imaginative projects worldwide. alucobond® PLUS spectra Collection's orange panel, Spectra Cupral, has a color-shifting ability. The color-changing panels display an array of orange hues based on focal, natural, and artificial lighting factors.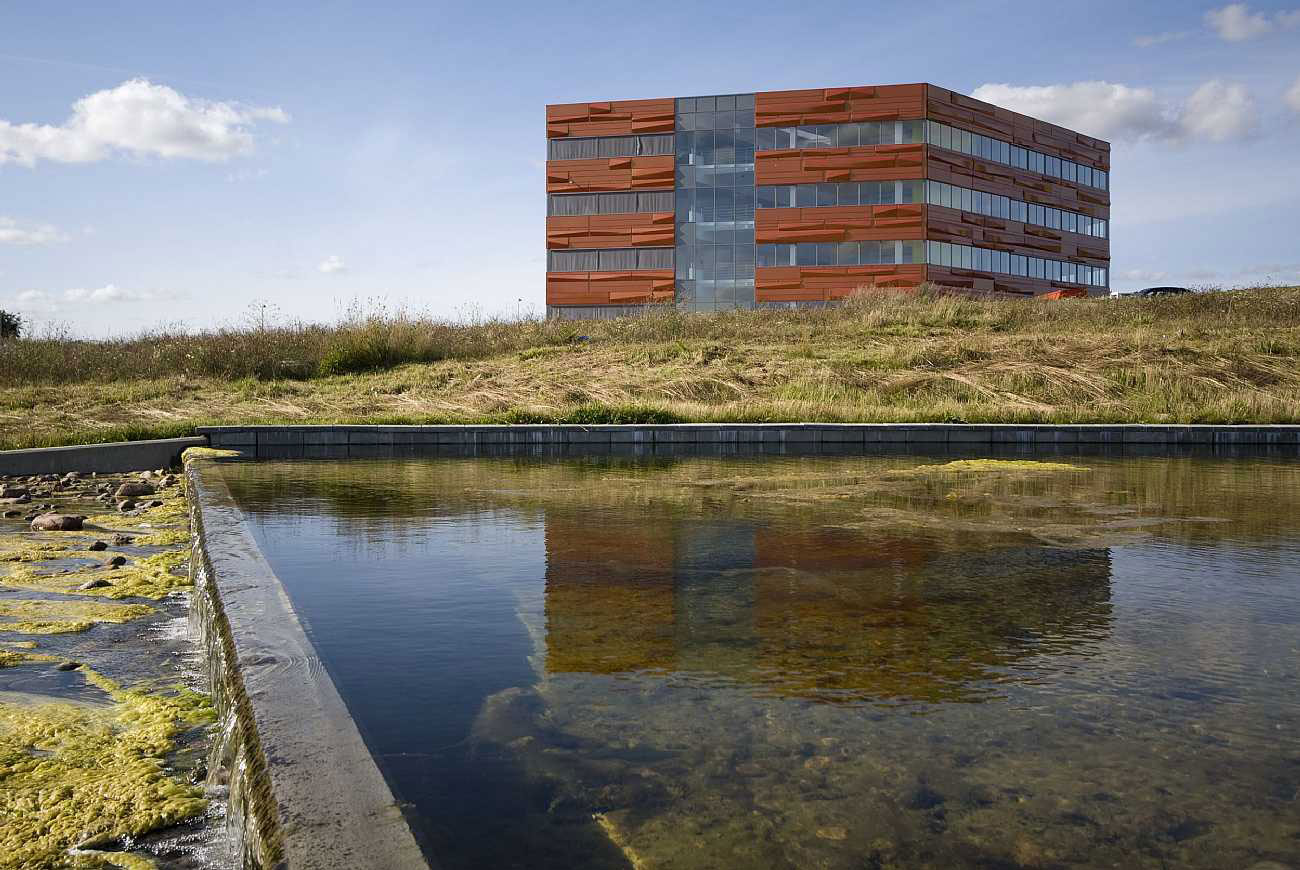 Photography: Julian Weyer, C.F. Møller Architects

The Advice House was the first building in the Lysholt business park, north of Vejle, Denmark. Completed by internationally renowned designers, C.F. Møller Architects, the project features a colorfully orange façade. In addition, the façade itself was unusually oriented, as the architects describe, "The cladding-strips are composed of a 'random' sequence of a total of 13 differently proportioned cladding panels, some of which are folded diagonally to create a triangulated pattern."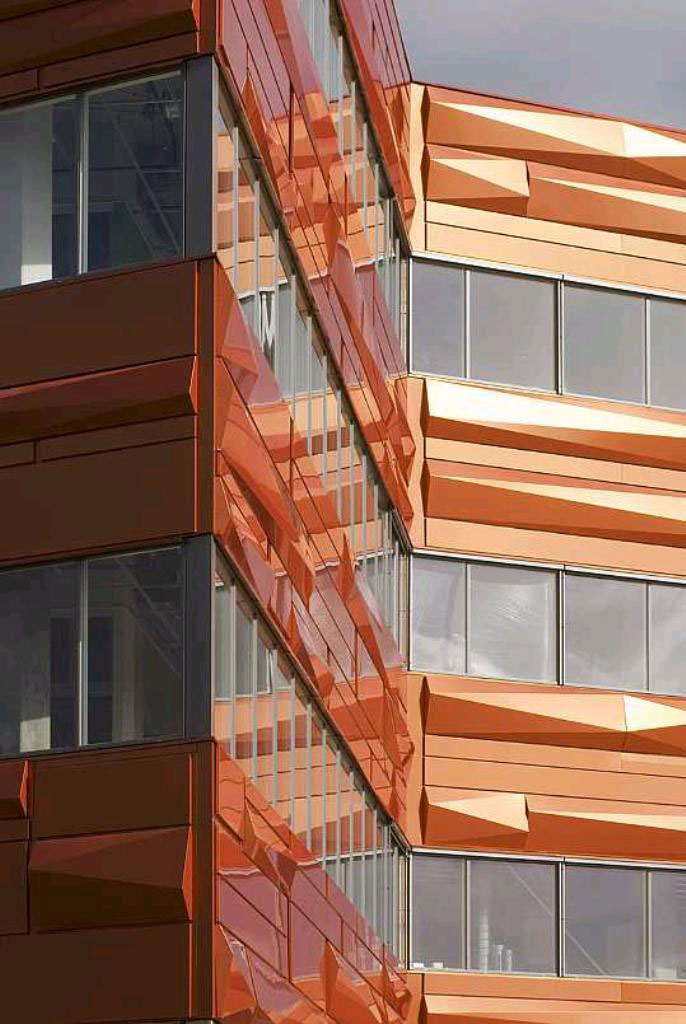 Photography: Julian Weyer, C.F. Møller Architects

ALUCOBOND® PLUS Spectra finish line is a lustrous ACM that contains a Lumiflon FEVE resin topcoat. The next-generation fluoropolymer maintains gloss and color when applied to architectural materials and will protect coatings from UV radiation, corrosion, water, salt, and other elemental deterrents.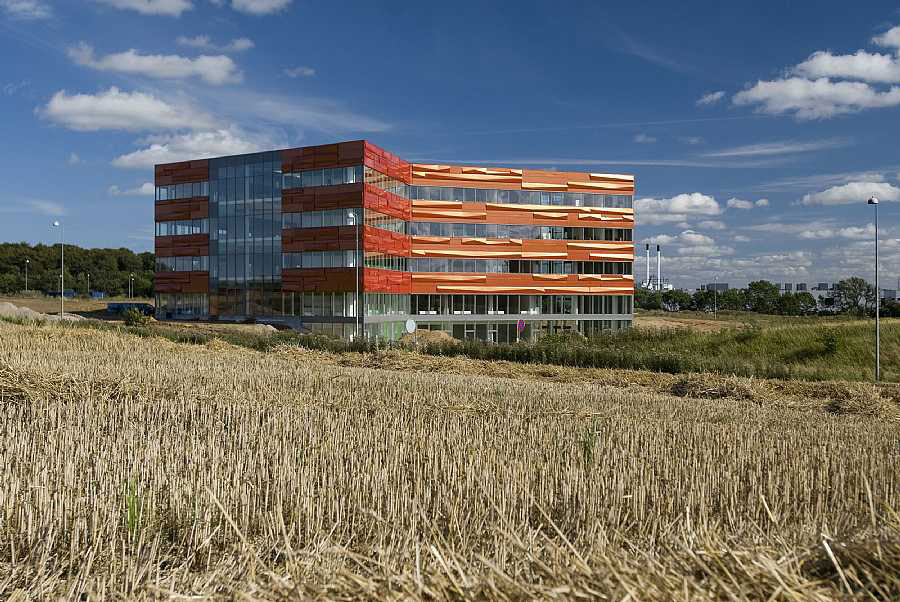 Photography: Julian Weyer, C.F. Møller Architects
br>
The architects further describe, "The cladding panels are made from aluminum with a special color pigmentation that offers to change color effects with highlights and interesting color gradients, depending on the viewing angle and the angle of the sun. Thus, the building never appears in quite the same way, and the effect is especially striking when passing by on the motorway."

Photography: Julian Weyer, C.F. Møller Architects