MPavillion is a architecture and design event where every year for four years, an architect is commissioned to design a pavilion for the Queen Victoria Gardens. Every year between October and February, MPavillion collaborates with different creatives and designs a program that includes workshops, talks, demonstrations, installations, and performances for visitors to enjoy in an open area. It was initiated by the Naomi Milgron Foundation and was backed by the City of Melbourne and the Victorian state government.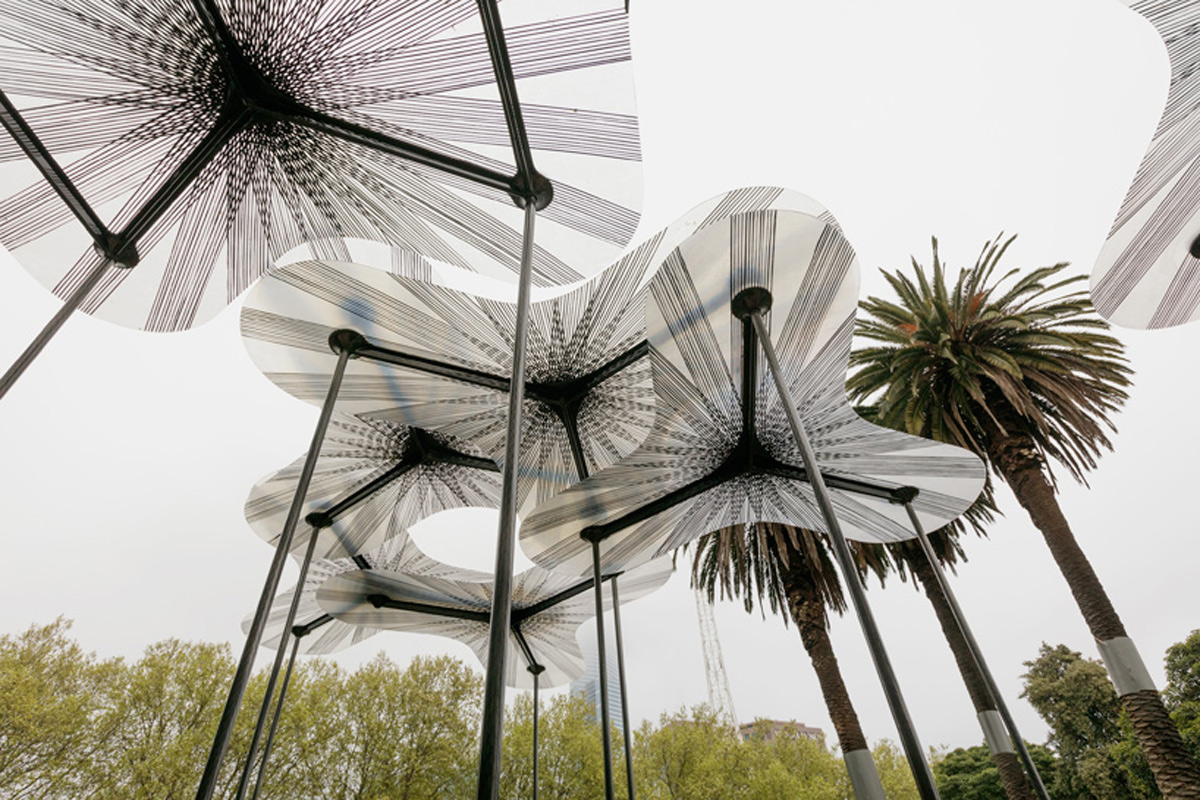 MPavilion 2015 was designed by AL_A, award-winning architect Amanda Levete's studio. The design of the pavilion is reminiscent of a forest canopy, featuring over forty fiberglass petals perched on top slender beams made of carbon fiber which are anywhere between three to four meters tall. The plant-like structure creates an image of rustling leaves, dancing in the wind. The translucent petals measure about 10 to 13 feet wide and only a few millimeters thick, which allows specks of sunlight to shine through the ultra thin material. LED lights have been placed at the apex of where the poles meet the stems, which illuminate the night sky, producing a serene, relaxing ambiance in and around the pavilion.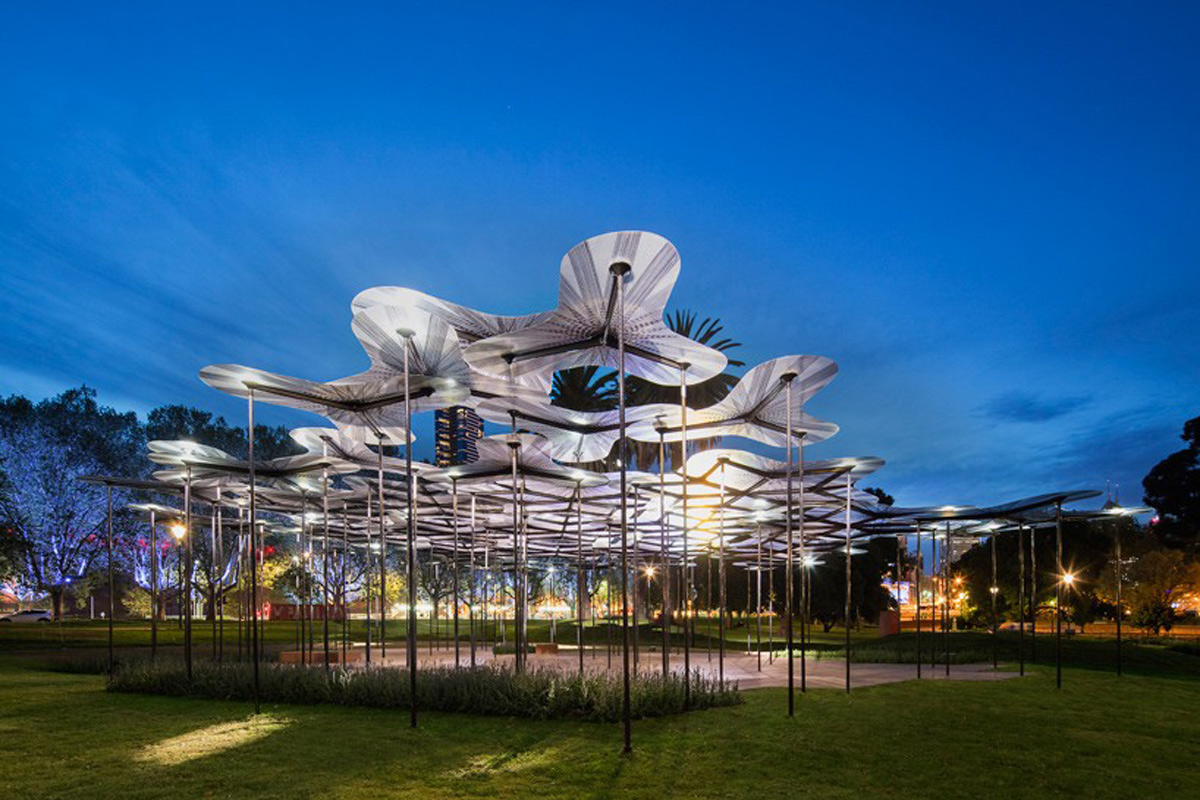 The construction of the temporary pavilion called for the utilization of composite construction methods recently developed. The resulting structure features materials and technologies, such as the iconic fiber carbon roof petals, that were initially designed for the aerospace industry. To ensure the UV stability in the poles and petals, A&I Coatings vitreflon 700 Clear Gloss was applied to the structure. Vitreflon contains Lumiflon FEVE resin technology that will protect surfaces from UV radiation for decades without the need for retouches.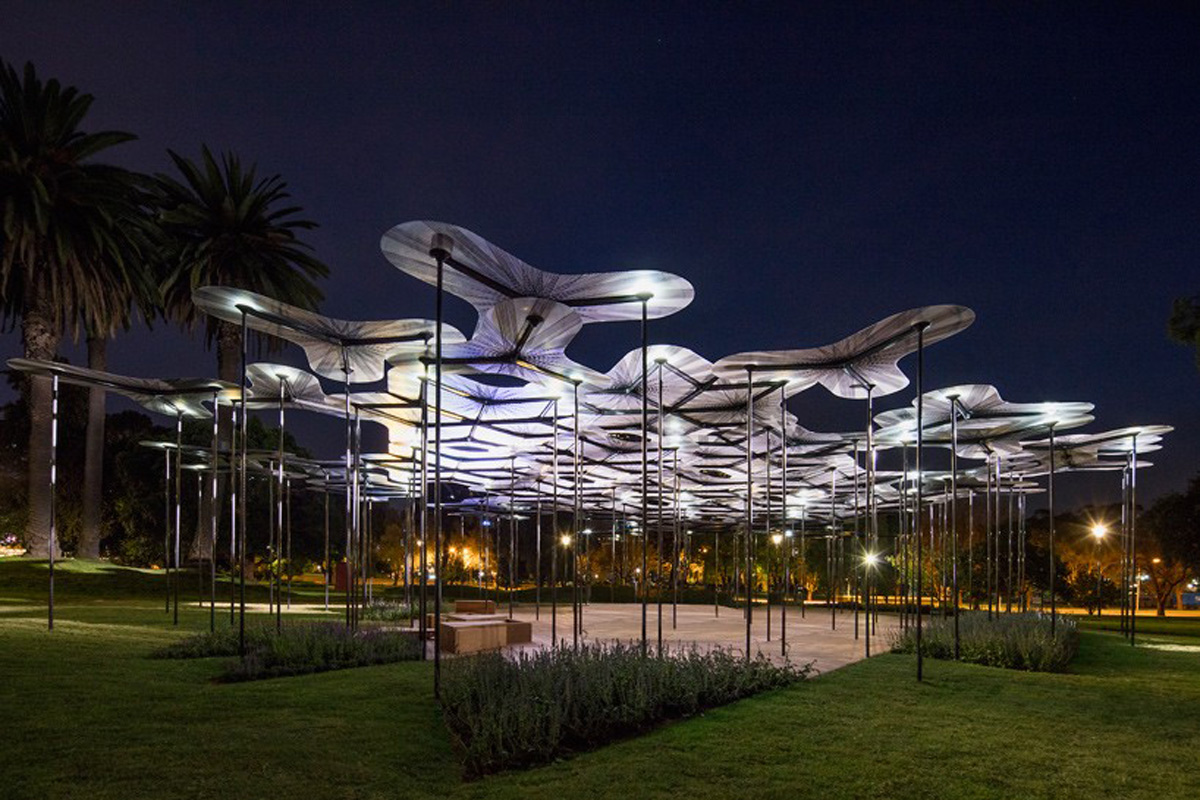 Information courtesy of MPavilion and A&I Coatings.
Photos courtesy of Designboom.