Designed by architecture firm, Coarchitecture, the Desjardins building in De Bourgogne, Quebec is a multi-use, four-story building that sits atop a parking garage. The design marries form and function, with an emphasis on "large windows to allow for natural lighting to the central core." The building's facade utilizes aluminum panels that are coated with Akzo Nobel's Interpon D3000 coatings; Lumiflon FEVE fluoropolymer based powder coatings with unparalleled durability and color retention characteristics.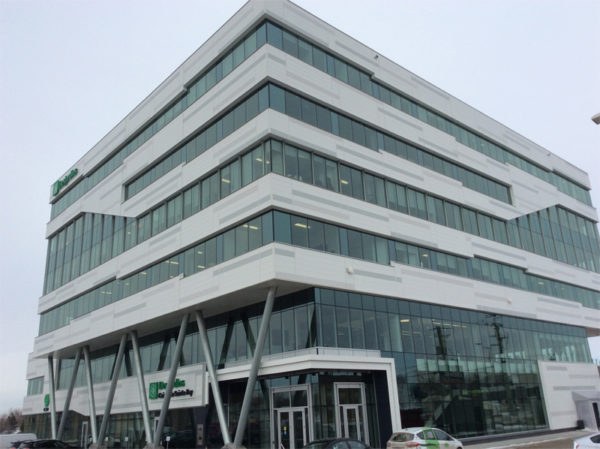 The pre-fabricated aluminum panels feature a single layer of Interpon D3000 in four colors, Gravel Dust, Bass Clarinet, Grey Drizzle and Grey Tumblestone. Like the Richmond City Hall restoration, these coatings were applied and cured at the applicator's site, Peinture Industrielle DJ; other than installation, no other coating work was required. Contributing to the Desjardins building's sustainability features, these FEVE-based coatings boast a significant life span, which eliminate the need for frequent recoatings, thus reducing the building's life-cycle costs.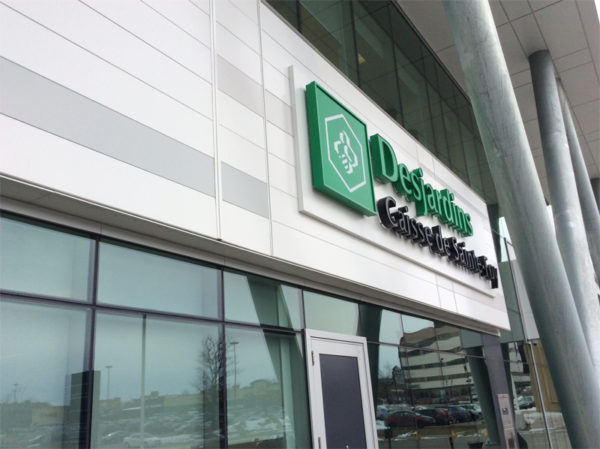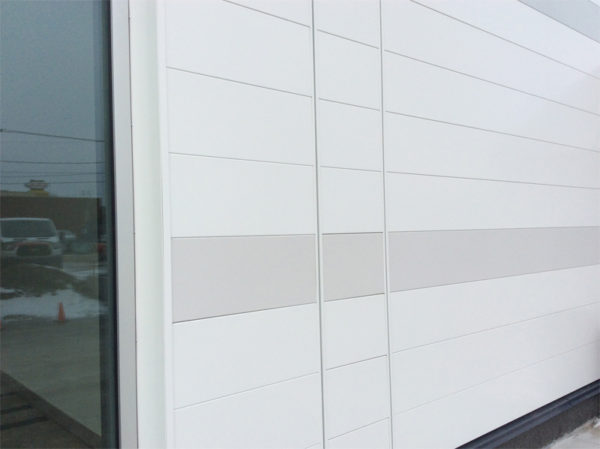 LUMIFLON®, a product of the Asahi Glass Company, is a fluoropolymer resin that offers distinct advantages to the architectural market. LUMIFLON® provides architects with the option of using brighter colors and higher gloss, allowing gloss values as high as 90; offers the flexibility to be heat cured or cured at ambient temperature, giving fabricators a choice between shop application or application in the field; and can be used successfully on a number of materials, including steel, aluminum, fiberglass, concrete and polycarbonate for 30 years without fading.
AkzoNobel Powder Coatings; Sassenheim, Netherlands, is the largest global manufacturer of powder coatings and a leader in powder coatings technology, manufacturing at over 29 factories around the world.
Images courtesy of © akzo nobel and Pierre Deschenes, Associate Director, Groupe De Bertin.
Information courtesy of Akzo Nobel and Coarchitecture.