After 20 years, the University of Wisconsin-Milwaukee (UWM) has finally added a new facility to its campus. The Kenwood Interdisciplinary Research Complex, known as KIRC, is the largest building at UWM, spanning approximately 141,000 square-feet. The building was dedicated on October 2, 2015 in a ceremony, where UW System President Ray Cross referred to KIRC as, "…a promise to advance knowledge, to advance learning, a promise to build a better life for this generation and for generations to come."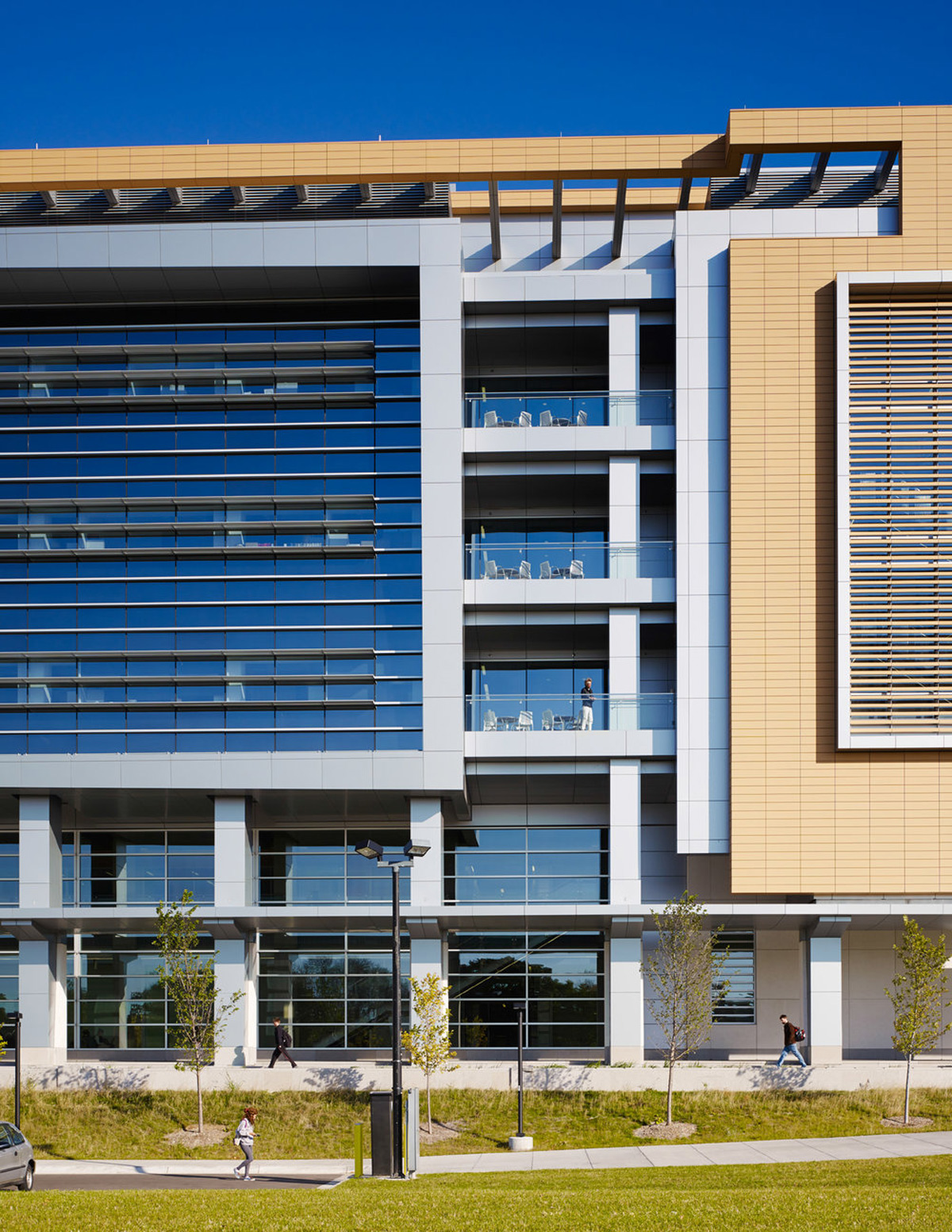 Designed to comply with LEED Gold standards by Flad Architects, the KIRC is regarded as a game-changer in terms of educational architecture. Contrary to the traditionally bland designs used on school buildings, the KIRC is an artful arrangement of an exciting variety of design elements, giving the facility dimension and character. John W. McDougall Co., Inc fabricated approximately 52,000 square-feet of ALPOLIC/fr material in BSX Silver Metallic and 3,200 square-feet in a custom COT Terra Cotta Valflon to complement KIRC's modern and sleek aesthetic.

BSX Silver Metallic, fortified with Lumiflon FEVE Resin, and the custom Terra Cotta Valflon, which was supplied by Valspar, both contain FEVE resin, which helps prevent coating degradation due to exposure from UV radiation, salt, and water. The low-VOC coatings preserve the pristine condition of the building for an extended period of time, eliminating the need to recoat and therefore reducing lifecycle costs.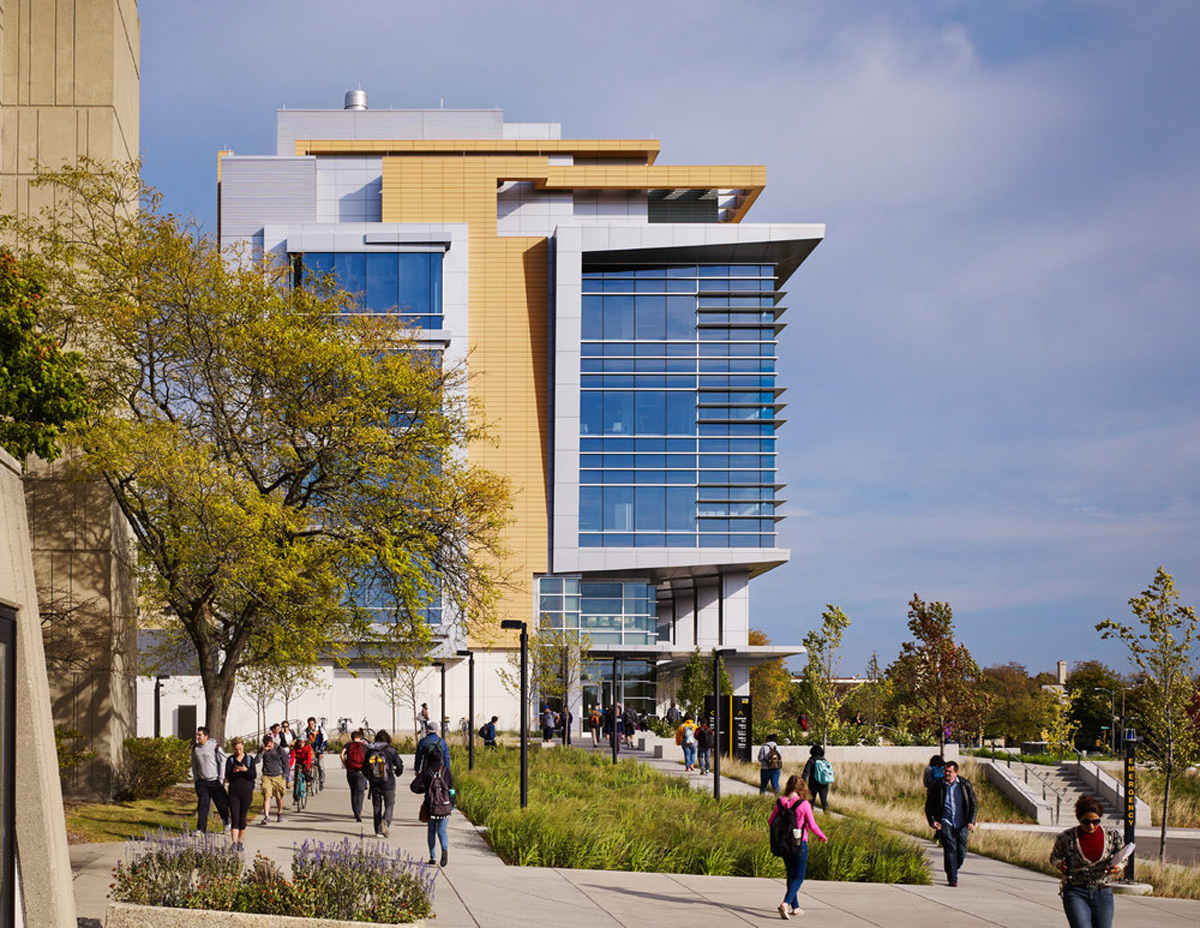 The KIRC was the recipient of 3 out of 10 of Wisconsin's InBusiness Magazine's Commercial Design Awards for 2016: Best new development or renovation – education, best green-built project, and project of the year.

A judge remarked, "I wish we could see more of these kinds of buildings on college campuses. This facility has a real iconic presence which celebrates the excitement that research and academic innovation can bring to a university."

Photos courtesy of Wisconsin Architect