A 30-year story in the making of one of the only three remaining space-flown orbiters, NASA's Space Shuttle Atlantis, flawlessly integrated into an architectural structure. After 33 missions over 20 years of service, it was time for the space vessel to settle back down on earth; the Kennedy Space Center Visitor Complex (KSCVC) in Florida was chosen as Atlantis' new home. To prepare, the KSCVC would have to build a brand new facility that was worthy of housing the iconic new addition. In 2010, Delaware North Companies Parks & Resorts, the company who had been running the KSCVC operations on NASA's behalf for 18 years, reached out to PGAV Architects, and NASA commissioned the $100 million design.  The firm would not only serve as the project's architects, but also the planners responsible for the exhibits, interior decor, visual graphics, and the overall experiential design. After several interviews with Delaware North and NASA employees, PGAV was well-prepared to engineer an exhibit that would provide space enthusiasts with the best Atlantis experience.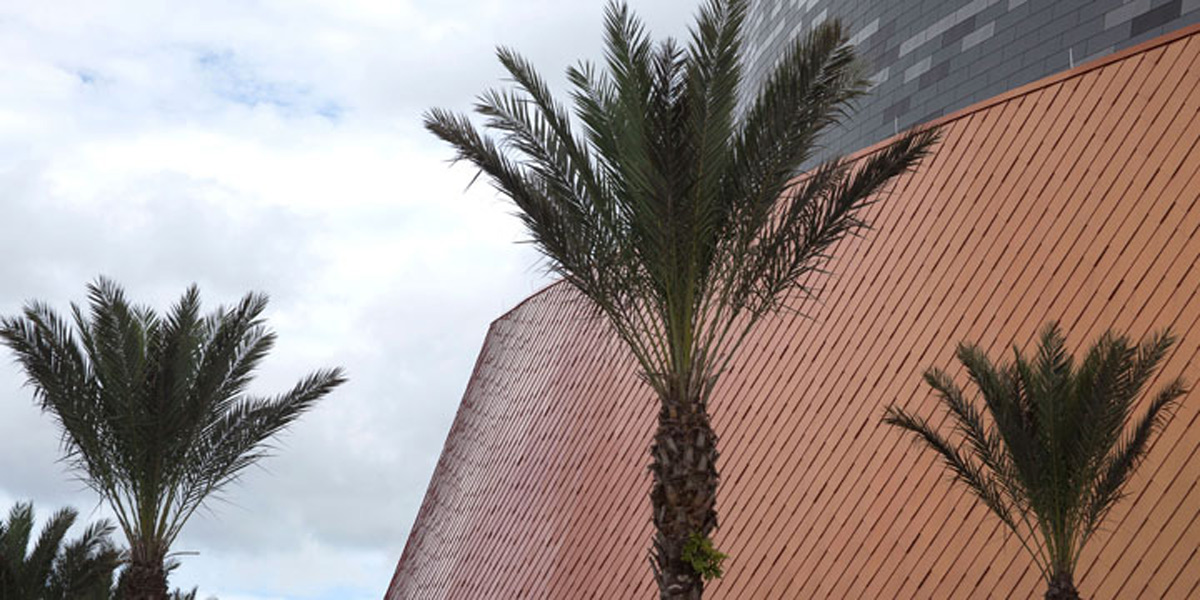 The leed Silver structure of the 90,000 square-foot building is a representation of the shuttle's spectacular launch to and from space. At the front of the entrance of the exhibit, a full-scale replica of the launcher's fuel tank and boosters towers over the complex, serving as the building's centerpiece. The motion of the spacecraft taking off is captured in two architectural wings, which wrap around the building. The outermost wing is engulfed in vibrant oranges and fiery reds, the shining display an architectural allusion of the shuttle's explosive re-entry to Earth. The inner wing, which represents the underside of the vessel, is enveloped in a metallic gray tile pattern; the bright warm colors against the shimmering dark shades of gray create a brilliant contrast that nicely captures bits and pieces of Atlantis' 30 year story.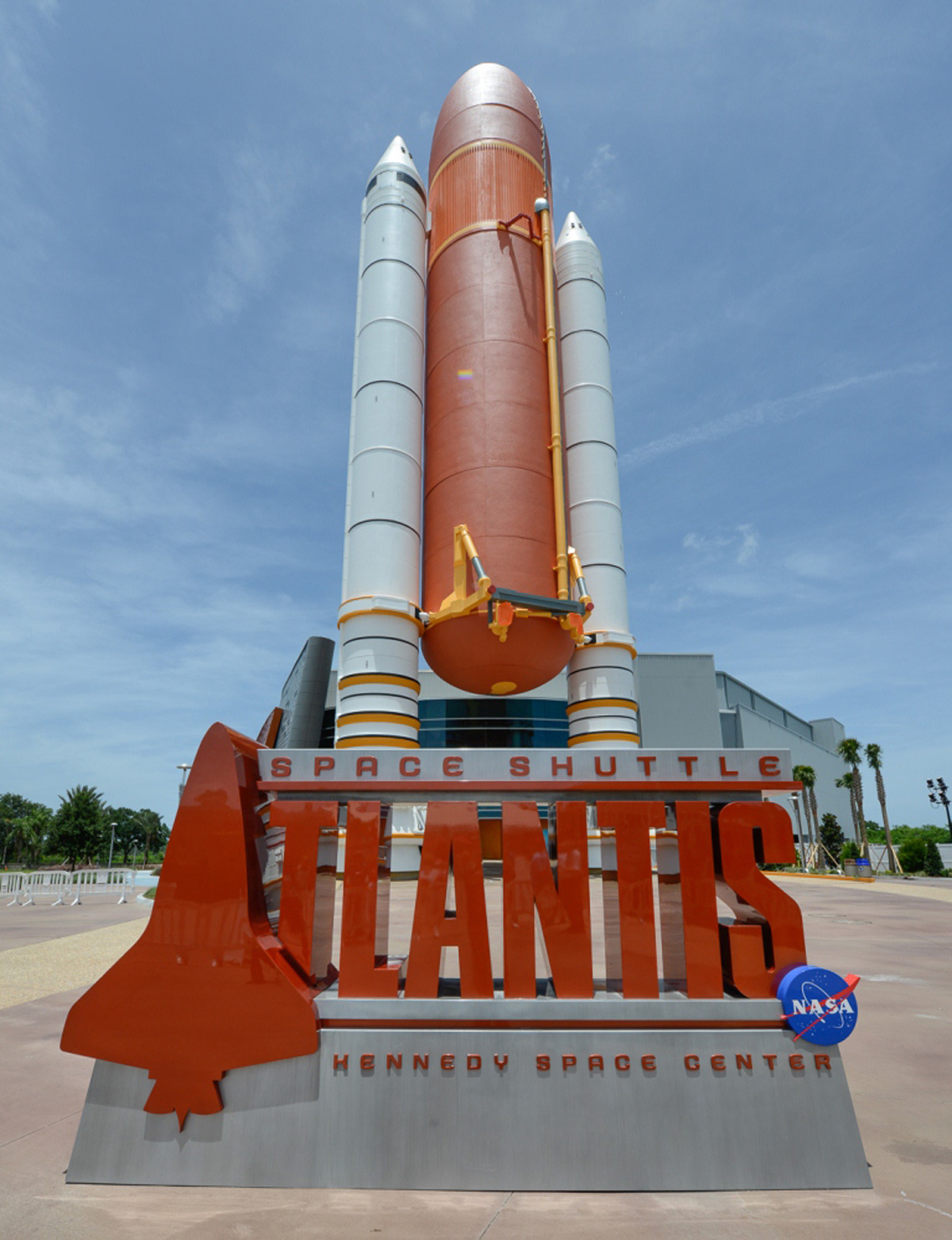 The outermost ring is enveloped in 80,000 square-feet of ALPOLIC 3mm aluminum composite material (ACM), with all 26,000 ACM panels receiving a custom coating of Valspar's Valflon in the prismatic series' Red Coral Yellow shade. valflon employs Lumiflon FEVE resin technology, which ensures color and gloss retention. The FEVE fluoropolymer resin creates a coating system that is hyper-durable and long-lasting in the face of UV radiation and other elemental deterrents without sacrificing a polished appearance.
Photos courtesy of Valspar, PGAV Architects.