The Tarbut V'Torah (TVT) Community Day School in Irvine, California is a private K-12 facility that "reflects 21st century learning concepts," the architects at LPA describe. The buildings focus on a student-centric design that encourages collaborative spaces configured around the school's existing courtyard.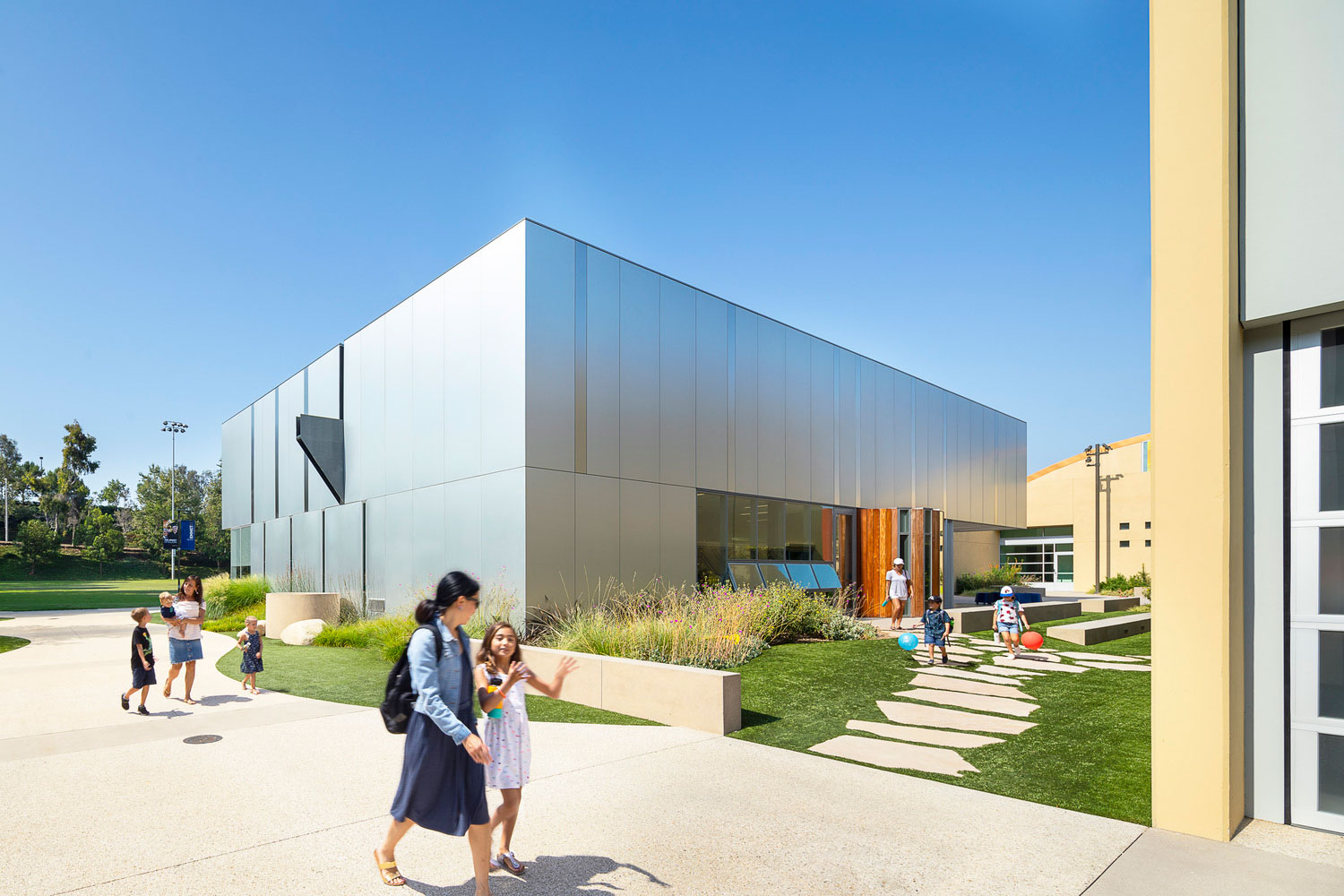 ©Cris Costea Photography, LLC

The architects further describe, "The school's relative proximity to the ocean and mild climate were the foundation of the project's design, including seamless integration of indoor-outdoor spaces and strategies to provide daylighting and natural mixed-mode ventilation for all occupied spaces."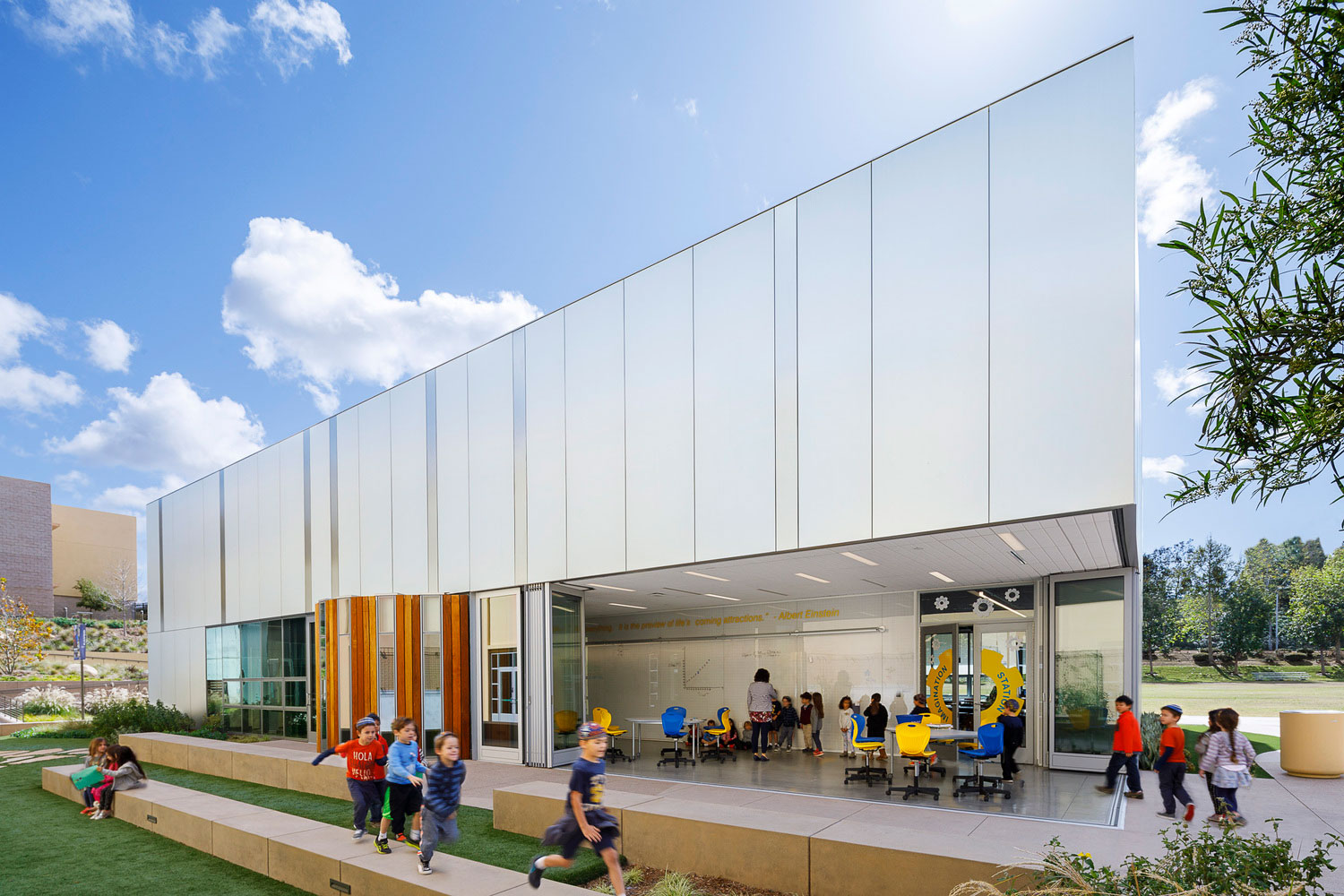 ©Cris Costea Photography, LLC

Collaborative spaces called "Think Tanks" and "Huddle" feature movable glass walls that allow for easy access to the outdoors. The buildings utilize numerous sustainable attributes including a green roof and bio-detention basin. The architects designed every facet of the buildings to promote creativity and modernity.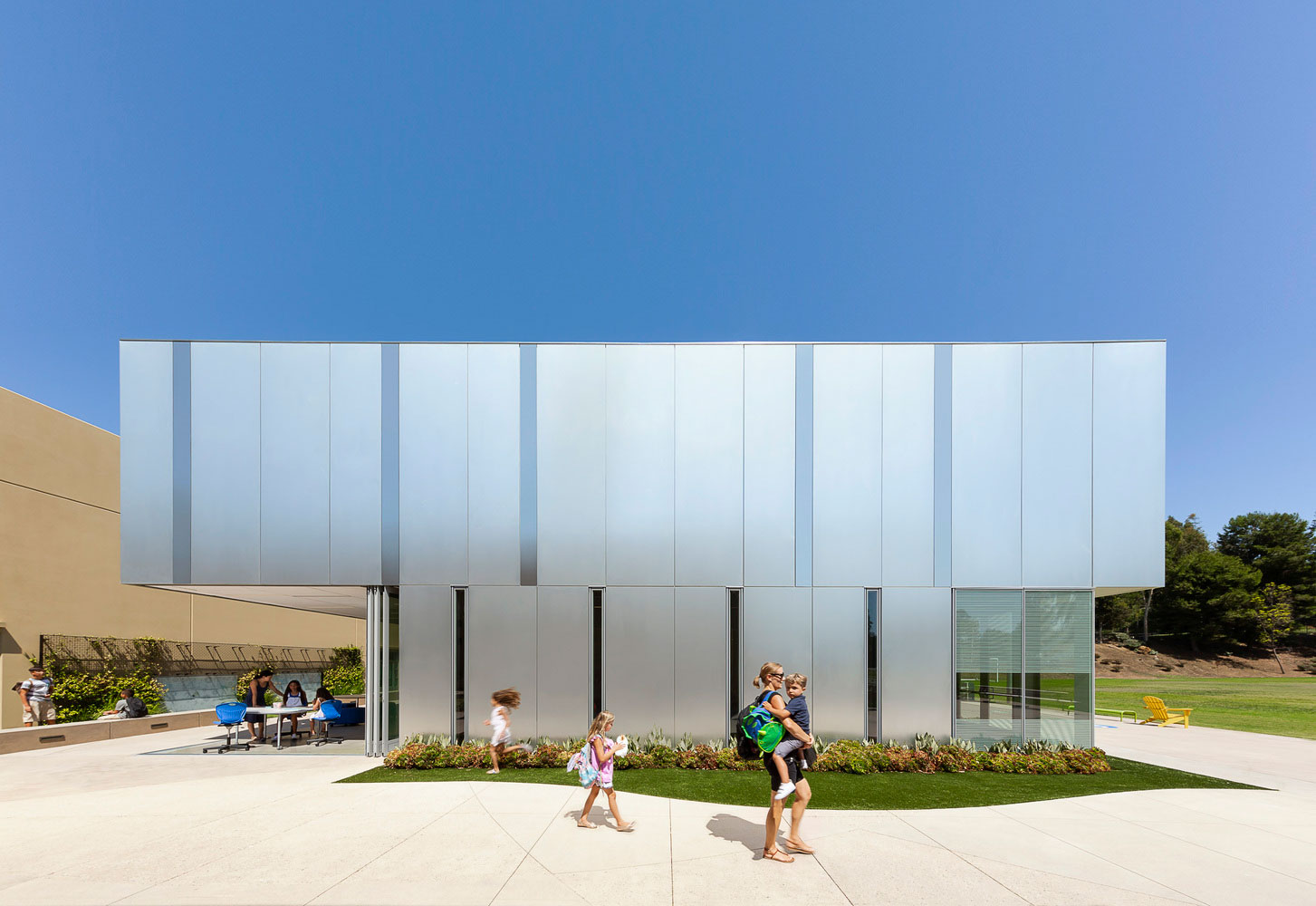 ©Cris Costea Photography, LLC

A contemporary color palette was chosen for one building's façade. Utilizing ALPOLIC metal composite panels in High Polished aluminum and Hairline Aluminum finishes, the exterior of the Maker Building boasts a modern feel. The architects describe the materials as "elegant," explaining their specification was based on their reflective attributes.

Another sustainable element of the building's design was the use of alpolic panels, enriched with Lumiflon FEVE resin technology. metal cladding coated with Lumiflon fluoropolymer technology achieves a plethora of benefits including longer life cycles, reduced costs, higher gloss ranges and unparalleled weatherability.

Photography ©Cris Costea Photography, LLC
Information and photography courtesy of Arch Daily