The Baldivis Secondary College, designed by JCY Architects and Urban Designers, serves a dual purpose by providing educational space and a "vibrant" community center. Accommodating students, years 7-12, the Baldivis is renowned, a well-respected and essential component of the local community.

The school evokes the commitment to sustainable and community-based development while paying homage to the area's long market gardening and industrial heritage, the architects describe. In addition, the building itself is meant to offer a modern reimagination of an Australian industrial shed design. Coined the "learning warehouse," this shed-like design utilizes framed structural bays and is bookended the school's gymnasium and performing arts building.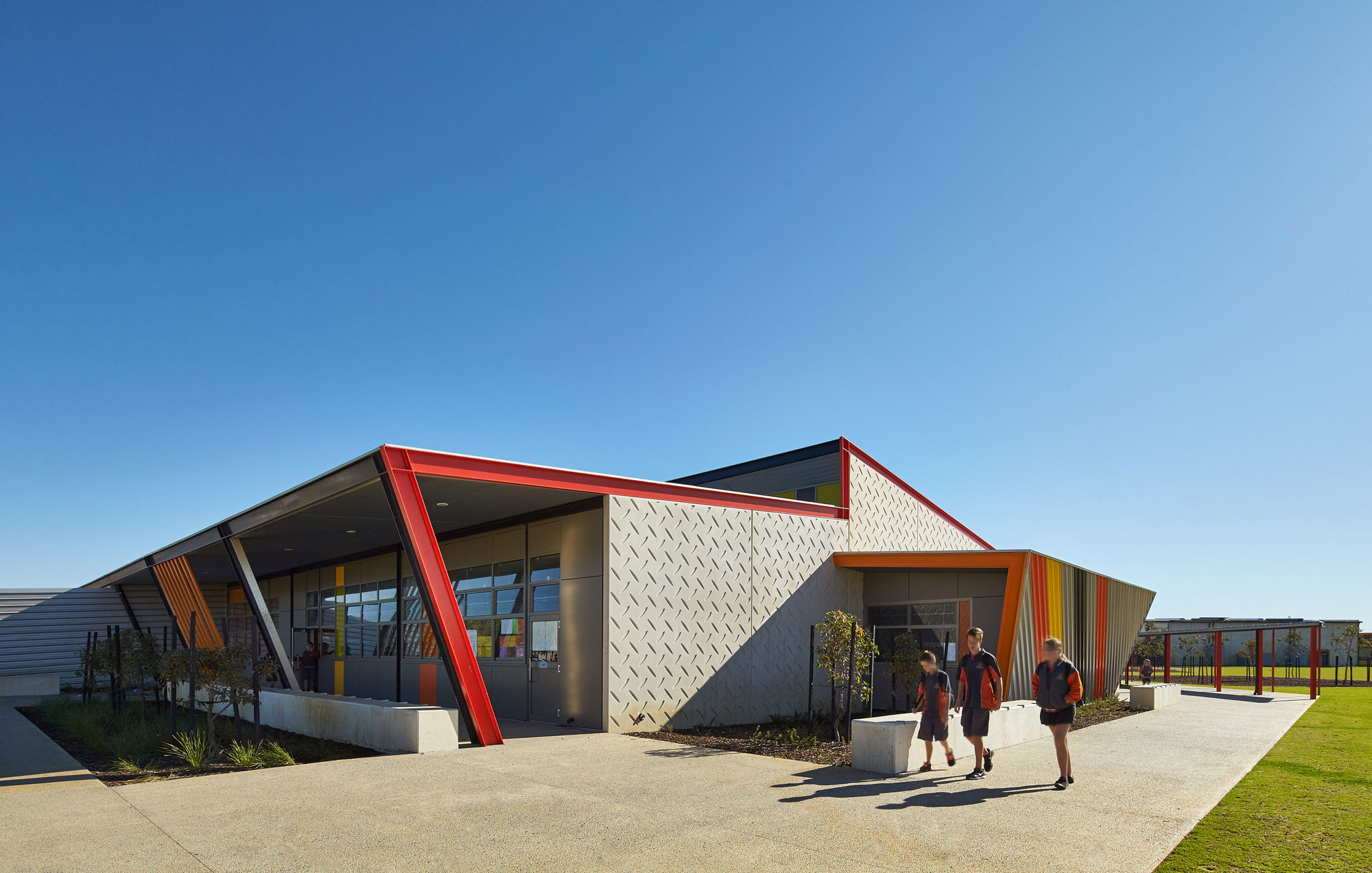 ©Photography Peter Bennetts

Each element is purposeful and usable in its design, such as the cafeteria's roof, which serves as a pedestrian crosswalk to enter surrounding buildings or space to watch the nearby sports hall match. The architects further explain, "This single and fundamental design decision, taken at the master planning stage, has completely reinvented the essential nature of the design of schools, as they have evolved in past years throughout Australia."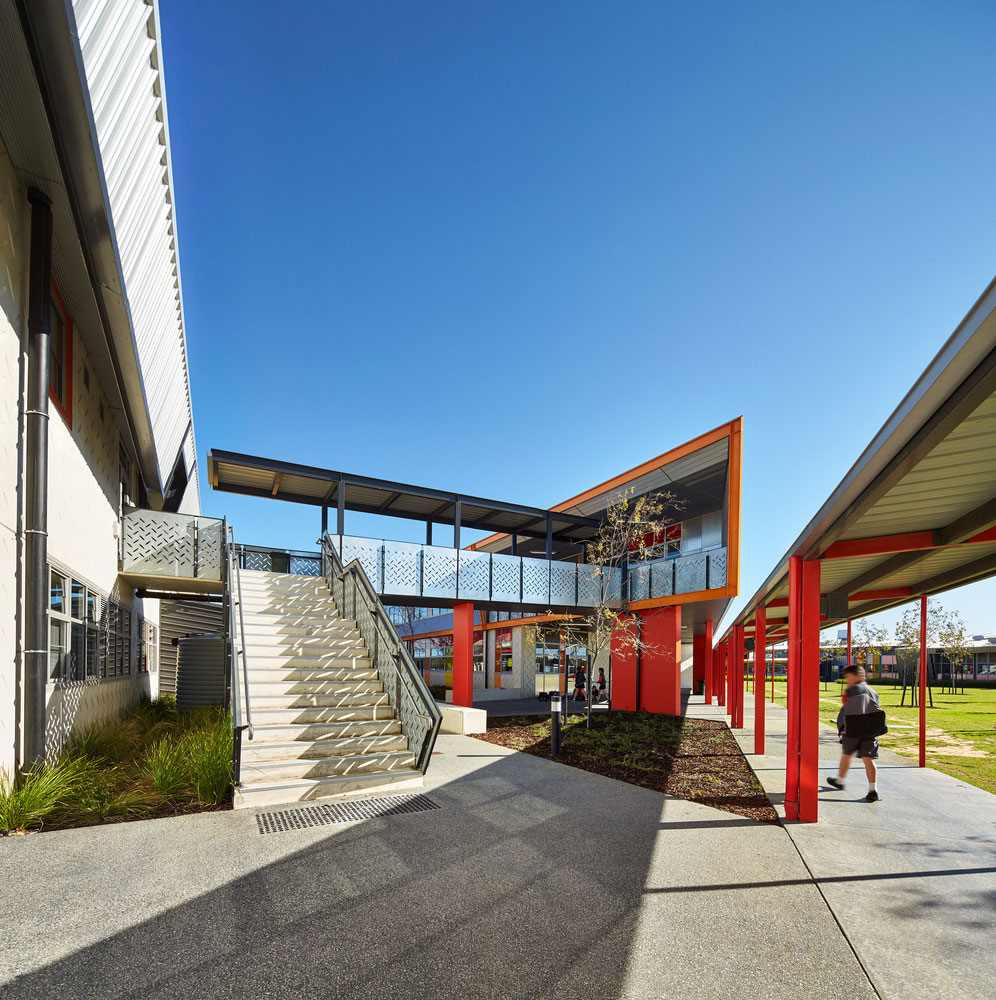 ©Photography Peter Bennetts

Various building portions are interconnected by pathways and exterior courtyards, enabling communicative spaces for students and staff. The building relies on passive energy featuring systems that utilize sun shading and rain harvesting. The material palette as the architects describe as, "the language of industry," features an abundance of exterior cladding materials including aluminum checker plate, precast concrete, and aluminum composite material.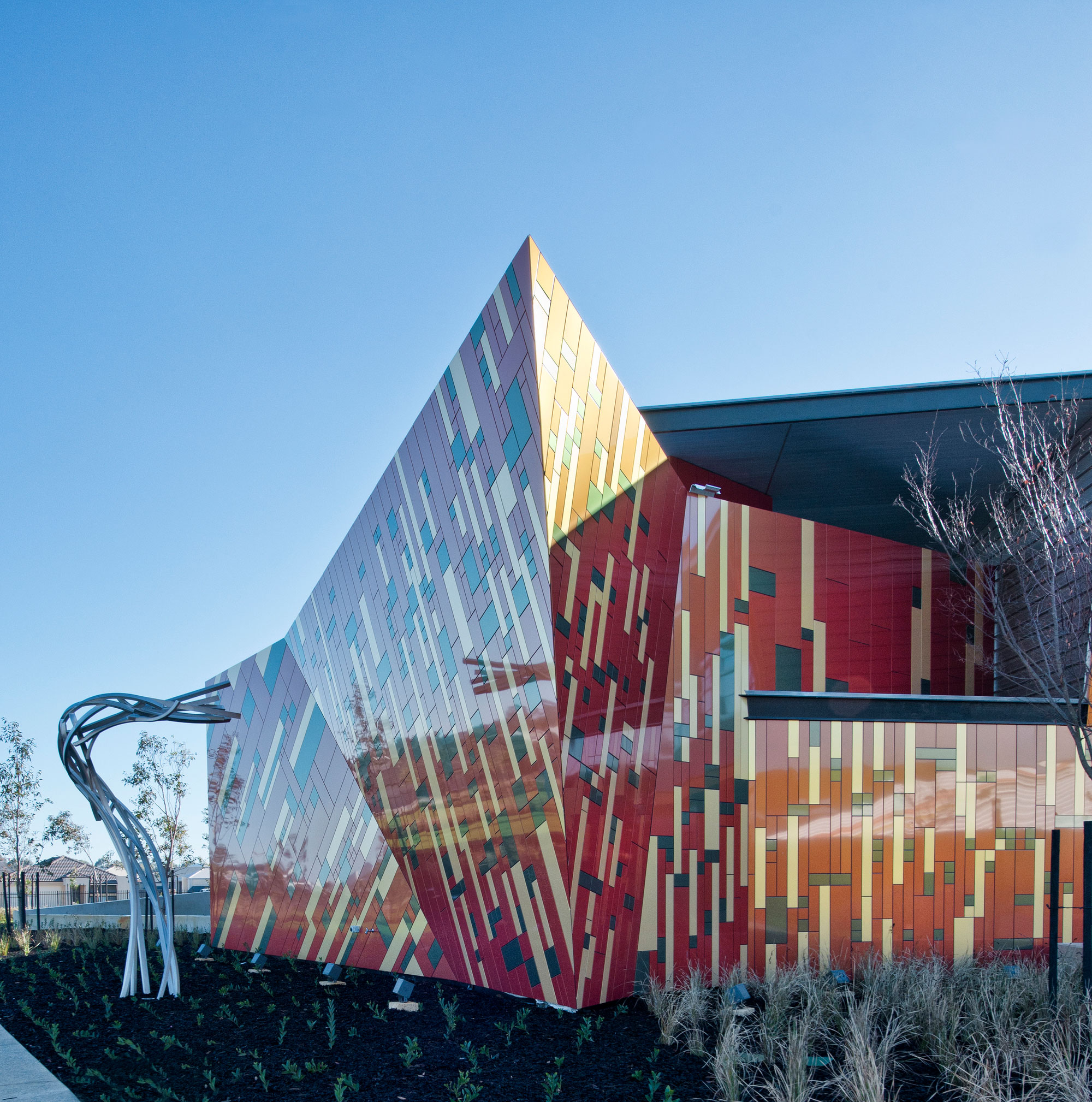 ©Photography Rob Ramsay

spectra Cupral, Spectra Antique, Desert Gold, Black 326, and Anthracite Grey ALUCOBOND® aluminum composite finishes were specified to match the chosen color palette. The iridescent panels compliment the colorful and playful exterior.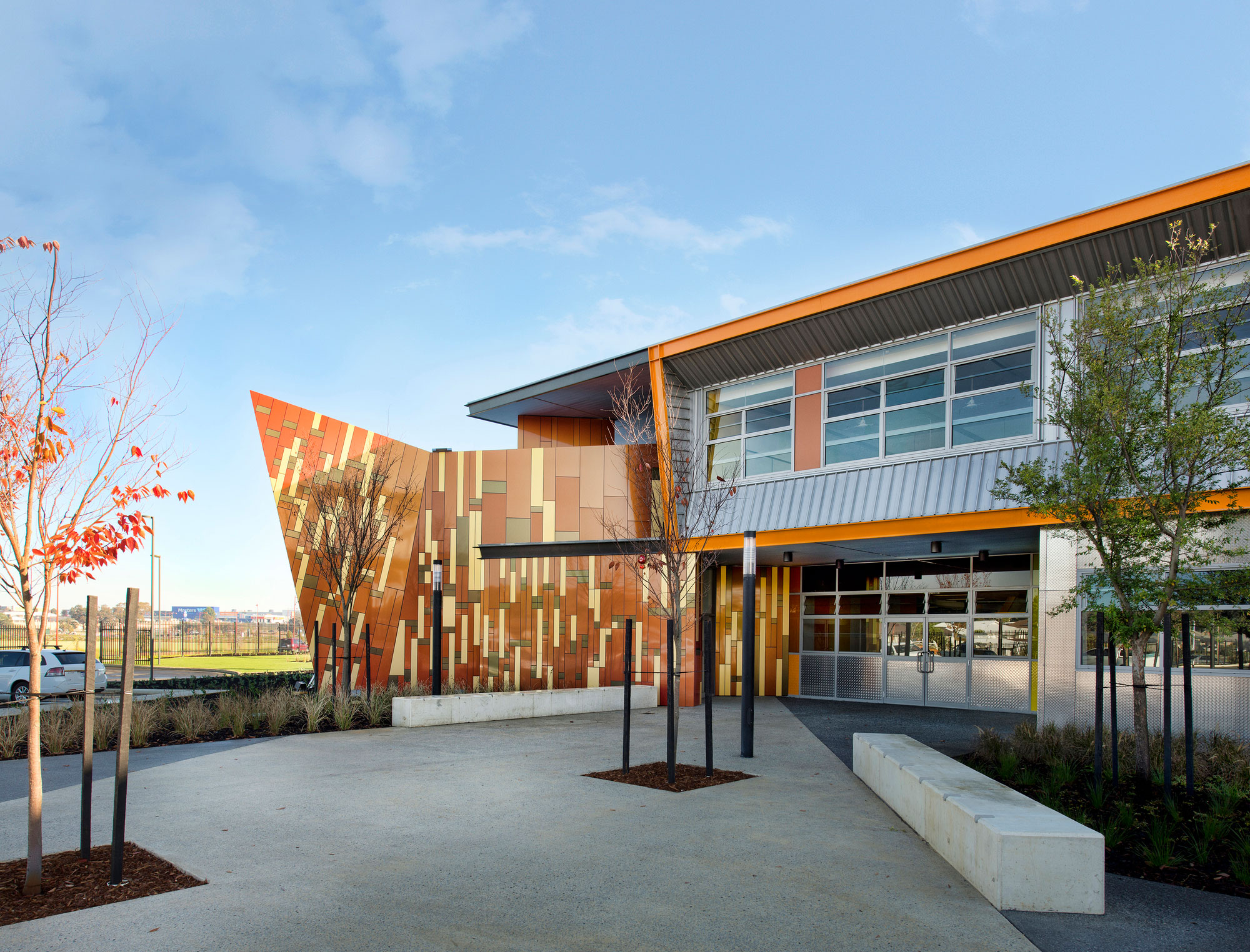 ©Photography Rob Ramsay

The shifting hues of the alucobond® Spectra finishes are due to a high-performance coating system that was finished with a Lumiflon-based topcoat. When applied to an architectural surface, coatings that utilize Lumiflon FEVE resin technology protect the structure from UV radiation, salt, water, and other elemental deterrents that contribute to coating degradation. The coatings also contain color and gloss retention properties, which helps prevent fading and chalking. Because of the benefits offered by Lumiflon-based coatings, the need to recoat a surface frequently is eliminated, which ultimately helps reduce lifespan costs.

The project has achieved international recognition, winning the AIA Architecture Award, sustainability Award, and CEFPI Australasian education Facility Design Awards, and was chosen as a finalist in the World Architecture Festival in 2015 in addition to its 4-star Green Star rating.