The Moxy Chelsea in New York City is part of a Marriott millennial-centered hospitality chain started in 2014. The hotel features small rooms but a host of modern amenities as the brand explains, "micro-rooms, macro-amenities."

The developers, Lightstone, have numerous Moxy Hotels in the works in New York's East Village, Williamsburg, Brooklyn, and Lower Eastside. Designed by Stonehill Taylor, the contemporary hotel features three Italian restaurants, rooftop lounge with retractable glass walls, meeting studios and outdoor terrace for entertaining.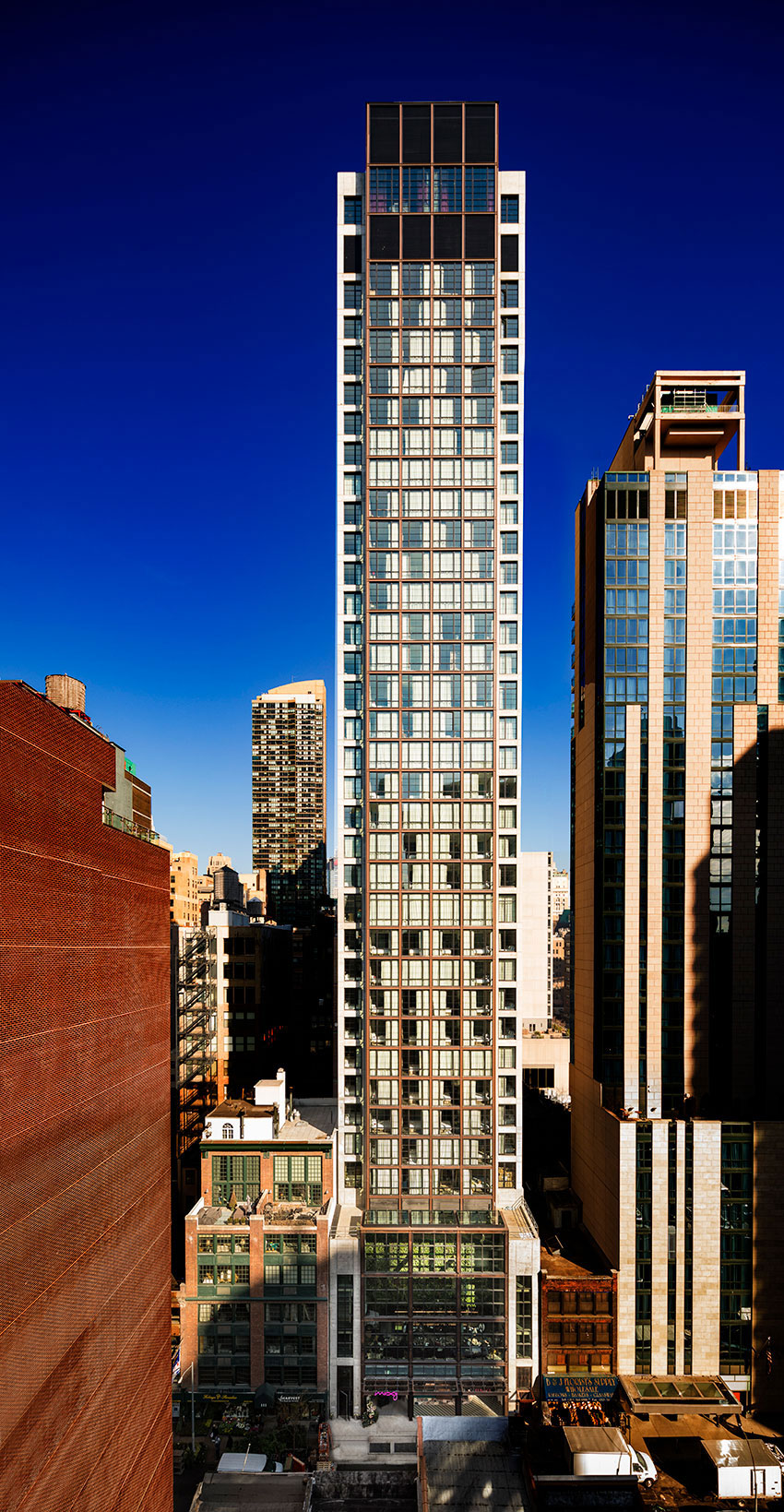 Photography © Michael Kleinberg for Moxy Chelsea

Due to the hotel's location in Chelsea's Flower District, it can be entered through the Putnam and Putnam Flower Shop. When entering the hotel you're greeted by floral displays and a large glass atrium with vertical gardens. As a nod to the proximity to the Meatpacking District, large butcher blocks are suspended from the lobby's 12-foot ceiling.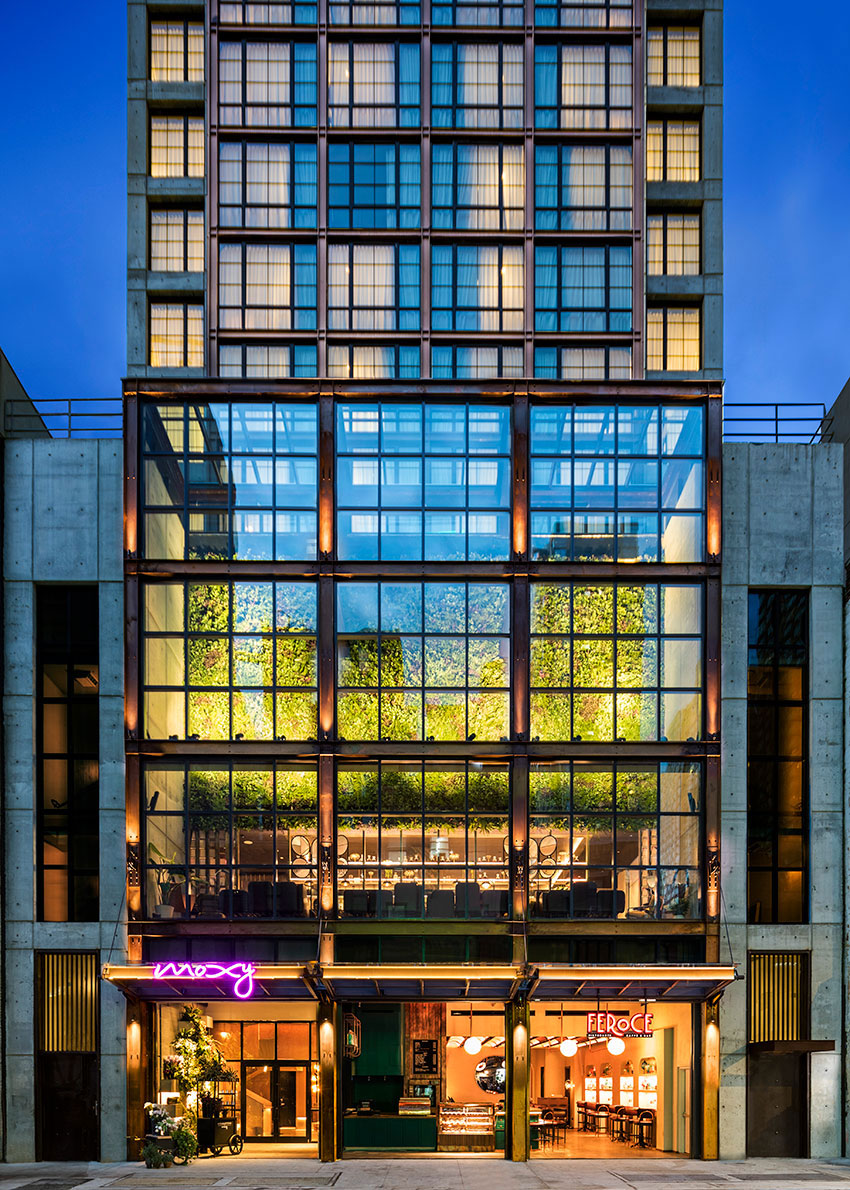 Photography © Michael Kleinberg for Moxy Chelsea

The attractive exterior features a heavily glass façade with 2mm Pure + Freeform aluminum accents in a Nomad steel finish. The bronzed accents offer a beautiful juxtaposition to the glass façade, taking cues from the surrounding classic buildings. The panels were enriched with Lumiflon FEVE resin technology, with the clarity of the finish attributed to the clear nature of the Lumiflon's FEVE resin.

Coatings with Lumiflon FEVE resin technology offer benefits that many other coatings do not. The fluoropolymer provides unmatched weatherability, which helps prevent against coating degradation. FEVE-based coatings also help reduce lifecycle costs, as their hyper-durability allows a coating to resist degradation in the face of UV radiation, salt, and water for decades.

Photography © Michael Kleinberg for Moxy Chelsea