Paderborn, a Western German city, was given its name from the Pader river that runs through it. The historic city has two large Secondary Schools, Pelizaeus and Reismann. In a development of the school's campus, an Alucobond-clad canteen was created, designed by Matern Wäschle Architekten. The structure, which is oval-shaped, serves as a public access point for the historic city center and popular residential area.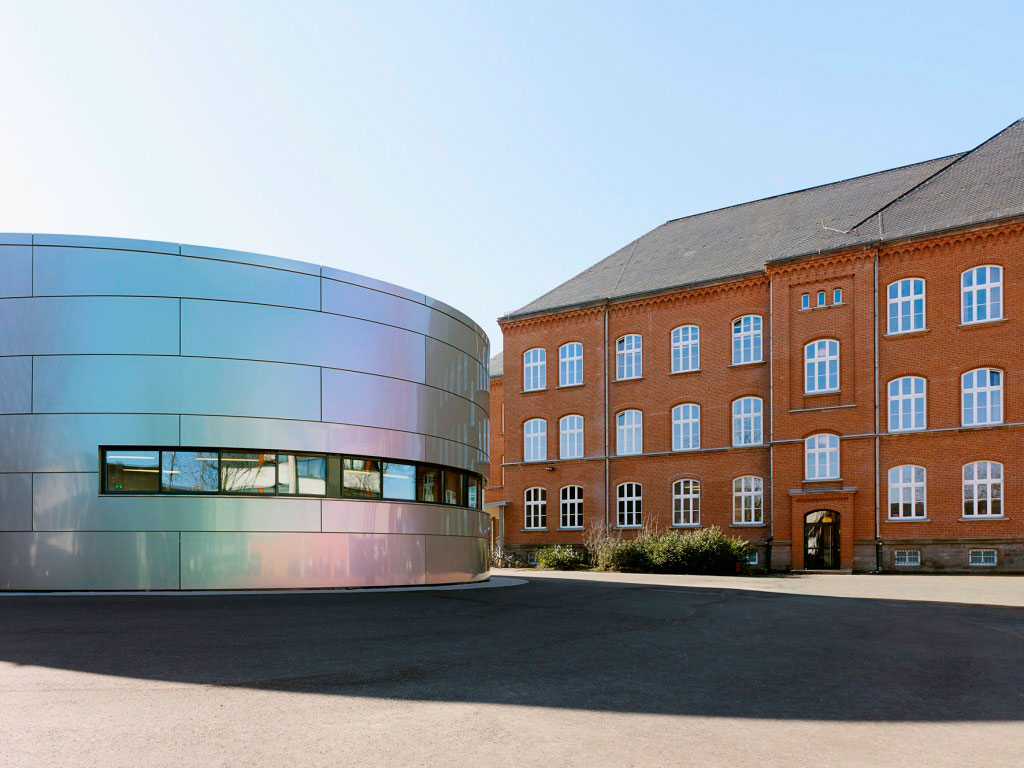 Photography courtesy of © Matern Wäschle Architekten, Paderborn

Interestingly, the façade's orientation and form were purposeful, meant to optimize the consumption of energy and provide an ecologically sound structure. Unbeknownst by its size, the building features three fully functioning floors. Each floor provides different spaces for students and faculty including the school's sports club and activity rooms, auditorium and cafeteria.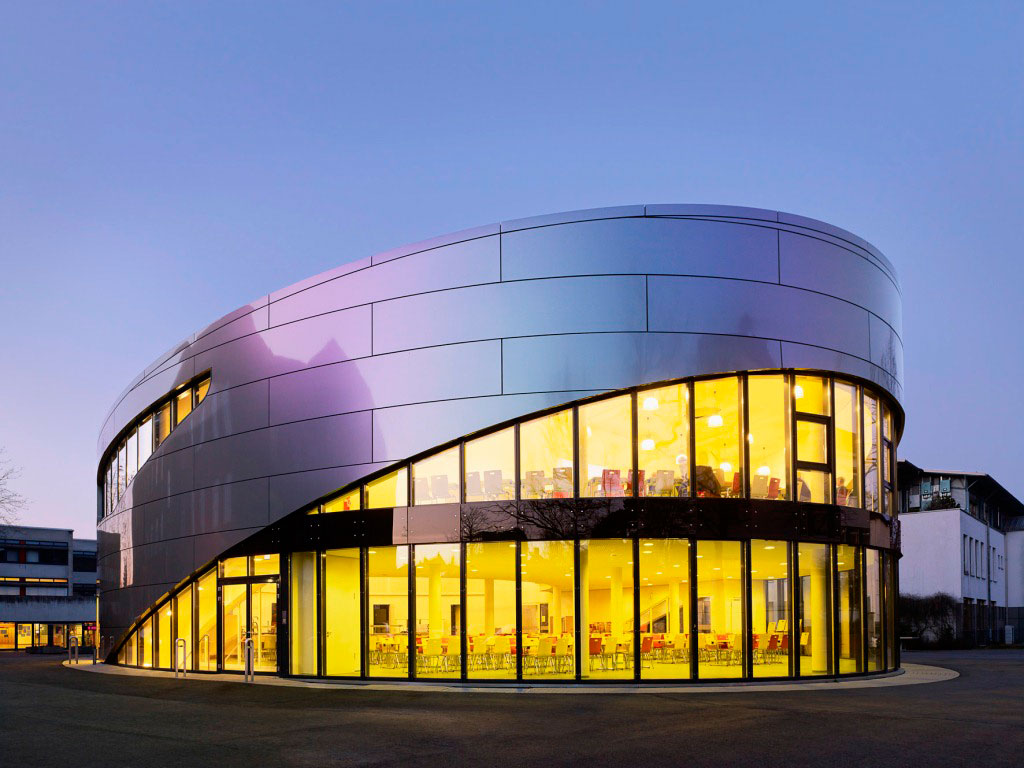 Photography courtesy of © Matern Wäschle Architekten, Paderborn

The building immediately draws attention to its colorful and interactive façade. Enveloped in Alucobond Spectra panels in the Sakura finish, the project utilizes panels nearly 20-feet in length. As the representatives at Alucobond describe, "Alucobond Spectra is a series of lustrous finishes that interact with natural daylight as well as focal viewpoint. The Sakura finish is particularly impressive as this finish ranges from purple to green hues, offering a truly interactive design."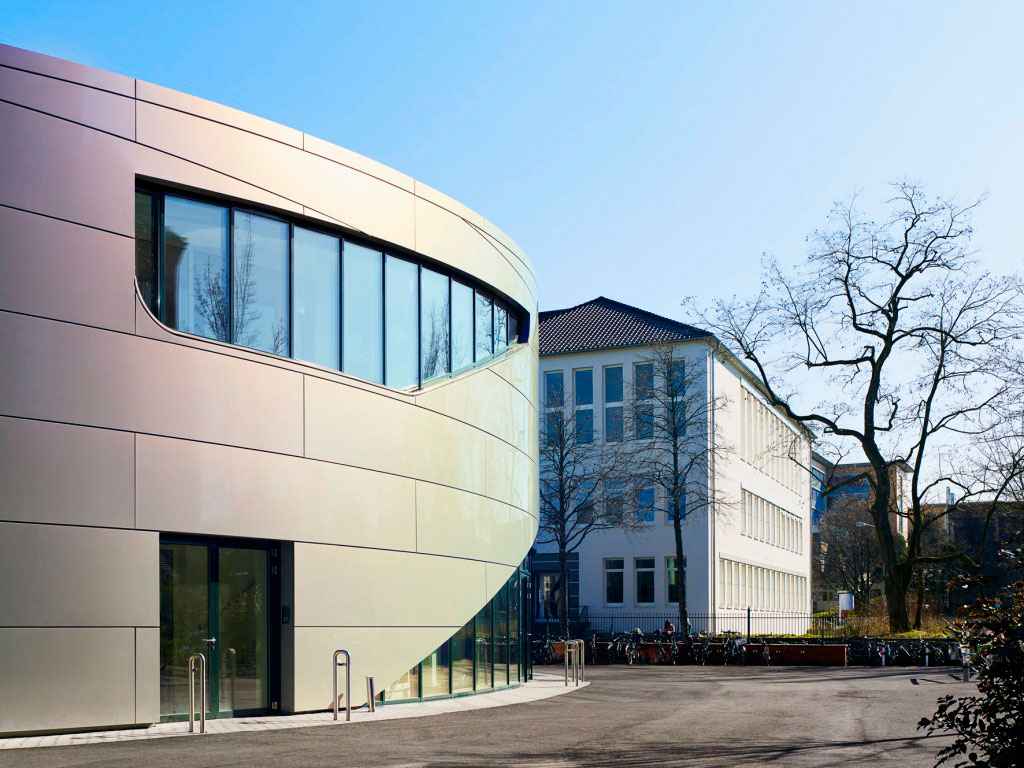 Photography courtesy of © Matern Wäschle Architekten, Paderborn

Alucobond Spectra panels feature a Lumiflon FEVE fluoropolymer resin topcoat. The topcoat allows for unparalleled gloss and color retention and also prevents against both chalking and fading. Additionally, the use of a high performance fluoropolymer topcoat will ensure protection against elemental deterrents that contribute to degradation.

information courtesy of Alucobond USA
Photography courtesy of © Matern Wäschle Architekten, Paderborn